Lamar Odom Honors NBA Hall of Fame Inductee Kobe Bryant Two Months after His Tragic Death
Lamar Odom shared a special tribute in honor of Kobe Bryant after it was announced that his former teammate would be inducted into the Basketball Hall of Fame.  
On Saturday, it was announced that former Los Angeles Lakers basketball player, Kobe Bryant, would be posthumously inducted into the Naismith Memorial Basketball Hall of Fame.
The news comes almost two months after he tragically died with his daughter, Gianna Bryant, and seven other passengers when the helicopter they were in crashed in the hills in Calabasas, California.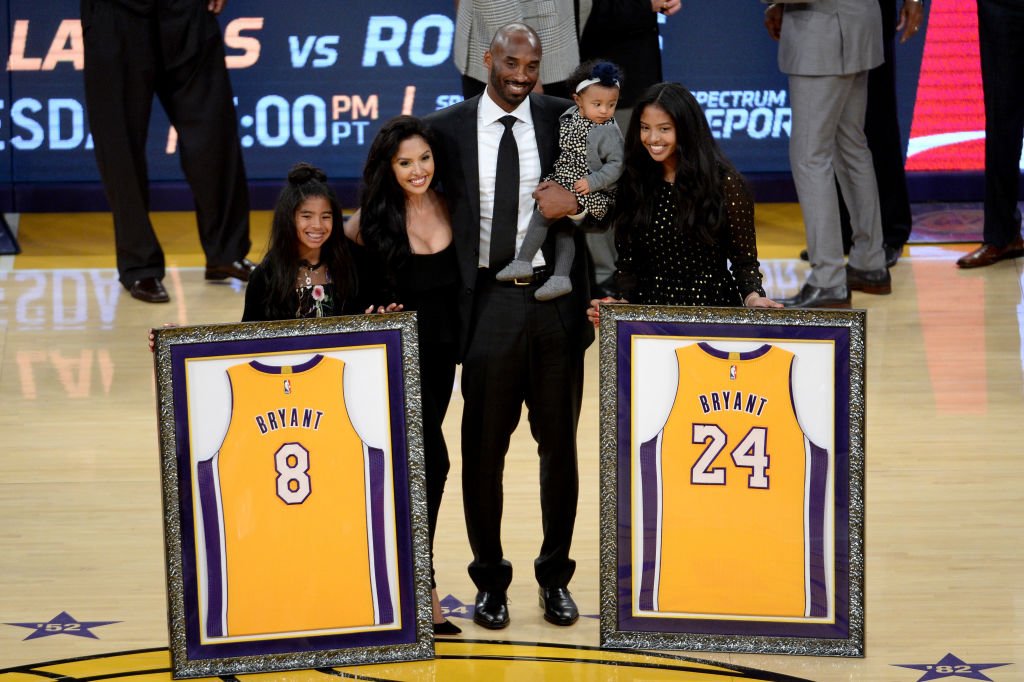 His former teammate, 
Lamar Odom
 paid special tribute in honor of Kobe's latest accomplishment with a heartfelt message, he 
wrote:
"Big Brother was Jordan's Brother. use to be Shaq and Hova's Brother. Rip Bean Bryant. Congratulations on making the HOF."
Only hours after the announcement was made, Kobe's wife, Vanessa Bryant, appeared live on ESPN to celebrate the news. Sitting next to their oldest daughter, Natalia Bryant, and trying to hold back her tears, Vanessa said:
"It's an incredible accomplishment and honor and we're extremely proud of him. Obviously we wish that he was here with us."
"We're incredibly proud of him."

Vanessa and Natalia Bryant joined Rece Davis after Kobe's induction into the Basketball Hall of Fame. pic.twitter.com/HX31pyvgPe

— ESPN (@espn) April 4, 2020
According to Daily Mail, the Naismith Memorial Basketball Hall of Fame induction ceremony is expected to take place in Springfield, Massachusetts, and the confirmed date will August 29, 2020.
Before he retired in 2016, Kobe had won five NBA titles and awards for Most Valuable Player with the Lakers. The 18-time All-star received 18 out of 24 anonymous votes for his hall of fame induction.
Lamar, who played alongside him, has shared several tributes to Kobe since his death and honored their time as a dynamic duo on the basketball.
With many pictures to remember Lamar's time with the Lakers, he is dealing with a huge loss regarding his two NBA championship rings from the 2009 and 2010 seasons. 
CNN reports, amid his battle with drug addiction and his divorce from Khloe Kardashian in 2016, he sold the rings.
Celebrity jeweler, Jason of Beverley Hills, created the 55 karat gold rings. They are both valued at $50 000 each and were auctioned earlier in the year by Heritage Auctions.