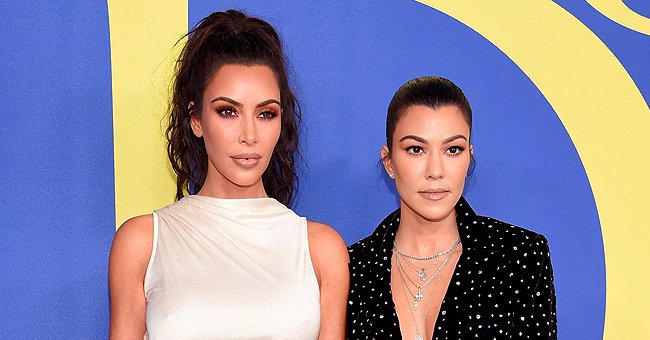 GettyImages
Kourtney & Kim Kardashian Embrace Their Wild Sides in Matching Tiger Dress in Throwback Photos
Kim and Kourtney Kardashian look gorgeous in pics shared on their respective Instagram accounts, as they show off their wild side with the same tiger print dress.
The oldest Kardashian siblings are bringing out their feline side wearing the same $3600 vintage Roberto Cavalli dress with the picture of a tiger printed on it. But each one added their personal touch.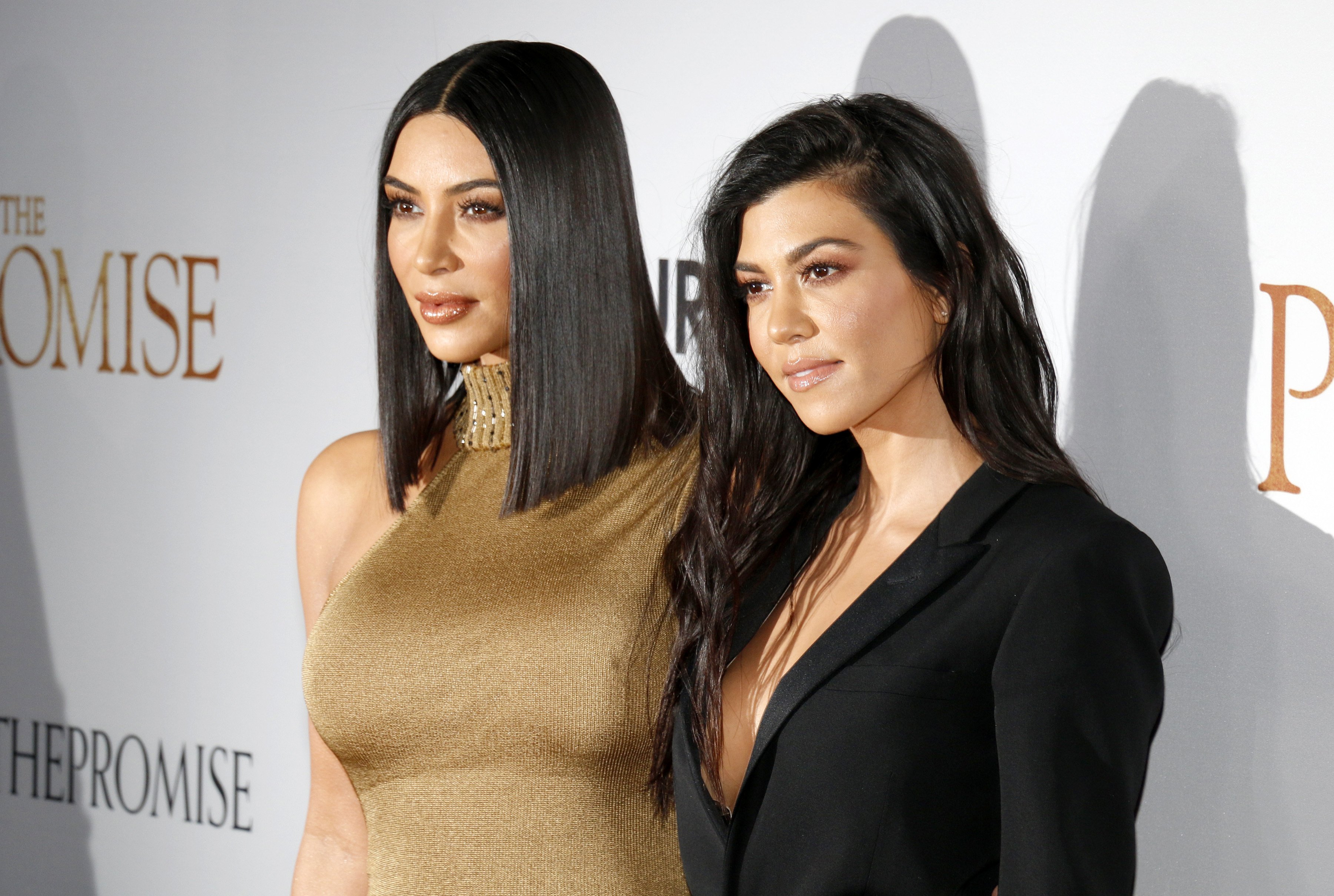 Kim Kardashian West and Kourtney Kardashian at the Los Angeles premiere of 'The Promise' held at the TCL Chinese Theatre in Hollywood, USA on April 12, 2017 | Photo: Shutterstock
KOURTNEY'S ELEGANT STYLE
Kourtney, 40, took to Instagram on Monday to share a throwback picture of her donning the sexy piece, which enhanced her curves and highlighted her better assets.
Kim has accused Kourtney in the past of copying her style, one of the many feuds they have had over the last two years.
The dress also features a faux fur detail on the back that creates the illusion of a tiger's tail, something to which the mother of three referred in her caption, writing:
"Throwback to my tail."
Kourtney kept the look simple by donning dangling silver earrings and tying up her hair in a bun so that the dress's open-up back could be fully appreciated.
Fans and friends were quick to fill Kourtney's comment section with compliments, with most people referring to Netflix's current sensation show "Tiger King."
Simon Huck, a close friend of the Kardashian family, commented, "Hey, you all cool cats and kittens" —Carole Baskin's signature greeting on Netflix's series.
KIM'S DARING LOOK
For fans who follow the Kardashian closely, Kourtney's dress is not a novelty, since her sister Kim was the first one to put it in the spotlight back in January.
Kim, 39, was vacationing in Mexico when she donned the vintage piece. But unlike Kourtney, Kim went for a more daring approach to complete her look.
She wore big gold cross earrings and rectangular sunglasses and had her long tresses tied in a braid that fell on her back.
Kim never showed the back of the dress and the faux tail, but she made up for it by showing off her curves and fresh tan.
A WAR OF STYLES AND EGOS
It is not the first time that Kim and Kourtney wear the same or similar clothes. In fact, Kim has accused Kourtney in the past of copying her style, one of the many feuds they have had over the last two years.
On season 17 of "Keeping Up with the Kardashians," a discussion ensued between the sisters while Kourtney was trying to find a dress for her 40th birthday party.
When Kourtney said she didn't care about Kim's opinion because they had different styles, Kim fired back, asking Kourtney why she would wear the same designers as her then.
"I don't think Kourtney understands the legwork behind this. I don't think anybody understands," Kim said, explaining that it was frustrating for her to build a relationship with a designer and have Kourtney just "jump in."
However, Kourtney defended herself and her stylist, saying that Kim can't ban them from working with a designer because they have different styles, and she'd never wear something that looks more like Kim.
"Even if we wear the same designer, we wear it in a completely different way," Kourtney stated. She added that whenever the store sends her clothes that are more of Kim's style, she sends them back.
Please fill in your e-mail so we can share with you our top stories!