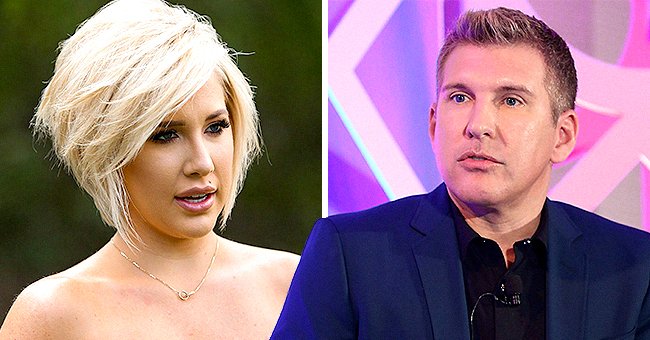 Getty Images.
Savannah Chrisley of 'Chrisley Knows Best' Gives Update on Dad Todd's Health Following COVID-19 Diagnosis

Todd Chrisley is back at home, flashing his "mischievous smile" after he spent a few days hospitalized and several weeks being sick after contracting the novel coronavirus.
The "Chrisley Knows Best" star's daughter, Savannah, followed up on her father's coronavirus journey with an update on his current health status.
Her father contracting the coronavirus had Savannah as scared as she's ever been in her life. The family had never seen Todd that sick before, but thankfully, he started recovering while at the hospital.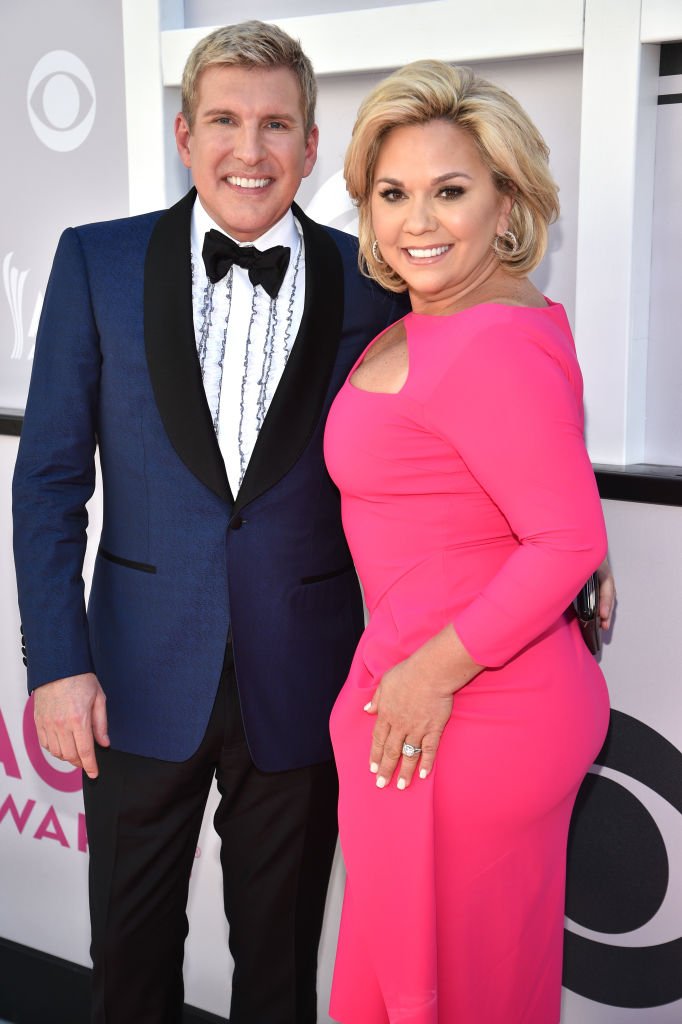 Todd Chrisley and Julie Chrisley attend the 52nd Academy Of Country Music Awards on April 2, 2017, in Las Vegas, Nevada. | Source: Getty Images.
Happy to relay the good news that her father's health is improving, Savannah said in her update that Todd "feels 75% better," and added:
"The past couple days, he's kinda been a [expletive], so we know he's on the mend! I mean that mischievous smile isn't ever gonna give up."
Savannah previously shared that Todd got diagnosed with the coronavirus "2.5 weeks ago." Three days after his symptoms started, Todd went to urgent care for testing.
However, back home after testing and in self-isolation, his symptoms didn't improve. Seeing her father get sicker by the day, had Savannah turn to her faith, as she wrote:
"At one point I fell on my hands and knees and begged God to not take him. I would give everything I had if it meant keeping my daddy."
In the latest episode of Todd and his wife Julie's podcast, "Chrisley Confessions," Todd said that his time in the hospital is "the sickest [he] has ever been on this earth."
Even though Todd is recovering, he and Julie still felt it important to share their story in the hopes that it will reiterate the seriousness of the coronavirus pandemic.
Julie said that she had never seen Todd as sick in the twenty-five years she's known him, as in the last month, and she urged that "this is serious."
Todd and Julie share five mostly grown children Kyle, Lindsie, Chase, Savannah, and Grayson, and when he's not sick, Todd Chrisley keeps them in line with strict parenting rules.
While the family patriarch doesn't tolerate fibbing, he also doesn't leave the children alone at home, and he believes in acting like a parent and not one of his children's friends.
Please fill in your e-mail so we can share with you our top stories!