Meghan Markle and Wallis Simpson's Parallel Experiences as Americans in the British Royal Family
Like his great-grand-uncle Edward VIII, Prince Harry of Windsor has abdicated his position in the line of succession to the British Throne for the sake of an American woman.
In January 2020, the British people, and the Royal Family, were stunned when Prince Harry announced that he was abdicating from his position as a senior member of the Family, in order to pursue a private life with is wife, the former American actress Meghan Markle.
For Her Majesty Queen Elizabeth II, his announcement must surely have seemed like the strangest of deja vu, a reminder of one of the most difficult ordeals the British monarch ever had to face, the abdication of her uncle Edward VIII in order to marry an American divorcee, Wallis Simpson.
Foremost on his mind as he ascended the throne was marrying Wallis and making her his Queen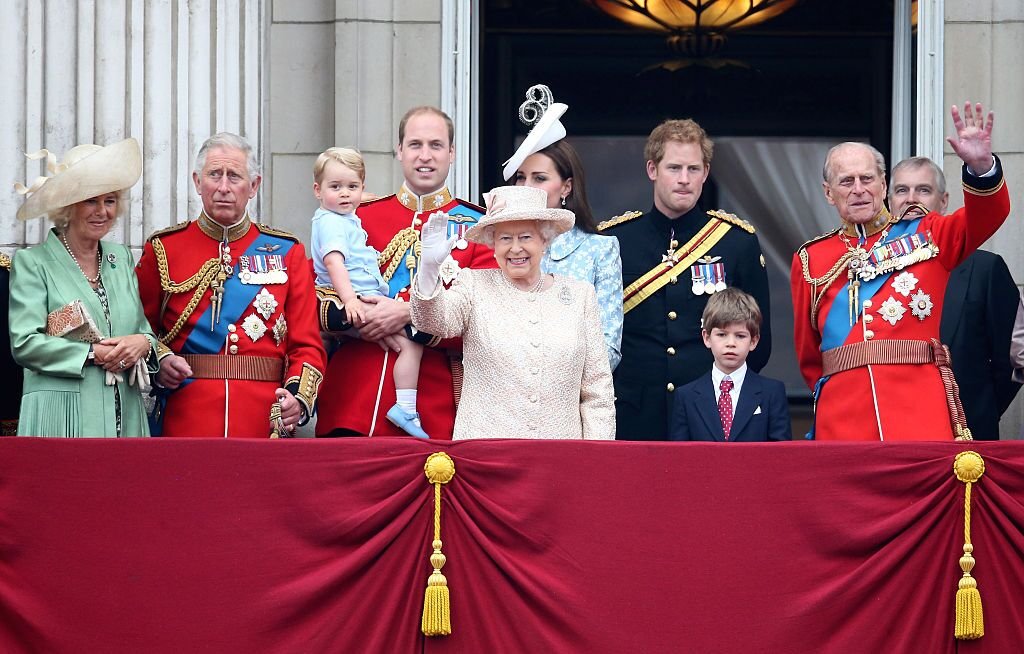 THE REBEL PRINCES
Both Prince Harry and the then Edward, Prince of Wales's youth was characterized by what many labeled as "bad boy" behavior, which in Edward's case involved less than discreet affairs with an endless series of married women.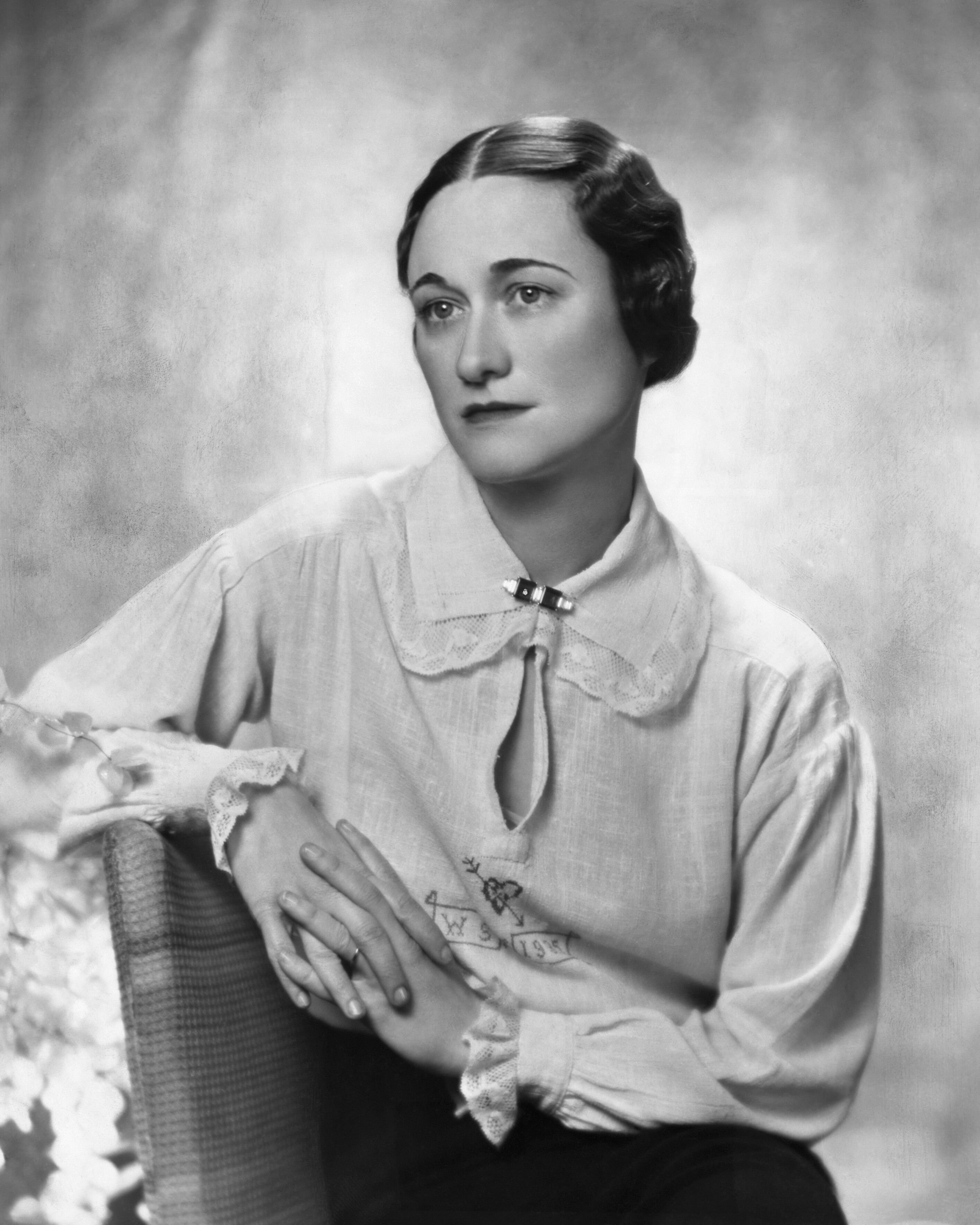 MEETING WALLIS SIMPSON
It was one of Edward's mistresses, Freda Dudley Ward, the American wife of a British peer who introduced him to one of her friends, Wallis Simpson. When Freda had to leave the UK on an extended «trip abroad, she asked Wallis to look after "her little man," as she called the Prince, and returned to find herself ousted from his affections by her friend.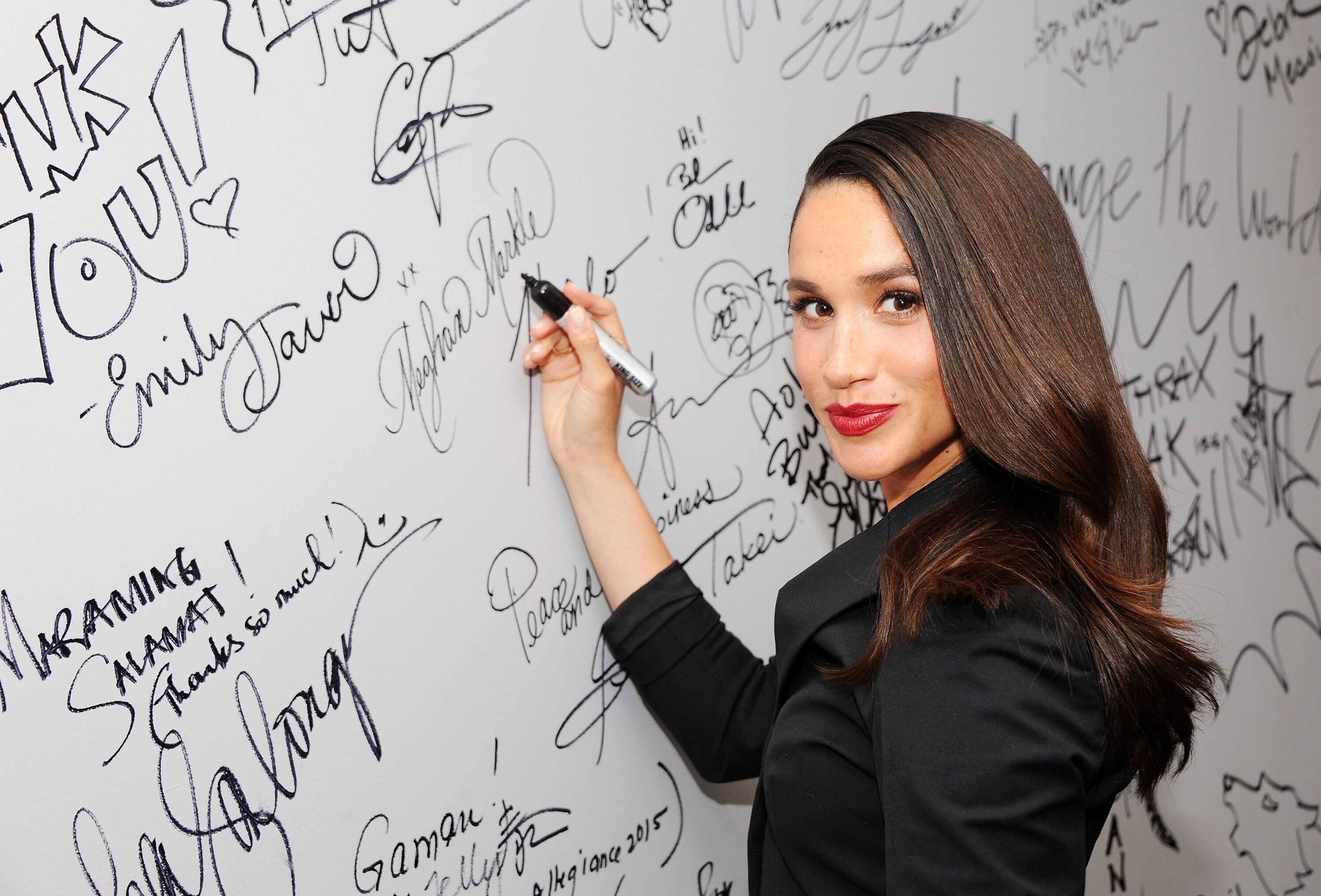 MEETING MEGHAN MARKLE
Meghan Markle, like Wallis, is a strikingly elegant, sophisticated woman,  and like Wallis, she too is a divorcee -- and an American. She was also a successful actress, with a promising career and a hit series under her belt when she met Harry on a blind date set up by a mutual friend. Their attraction was immediate.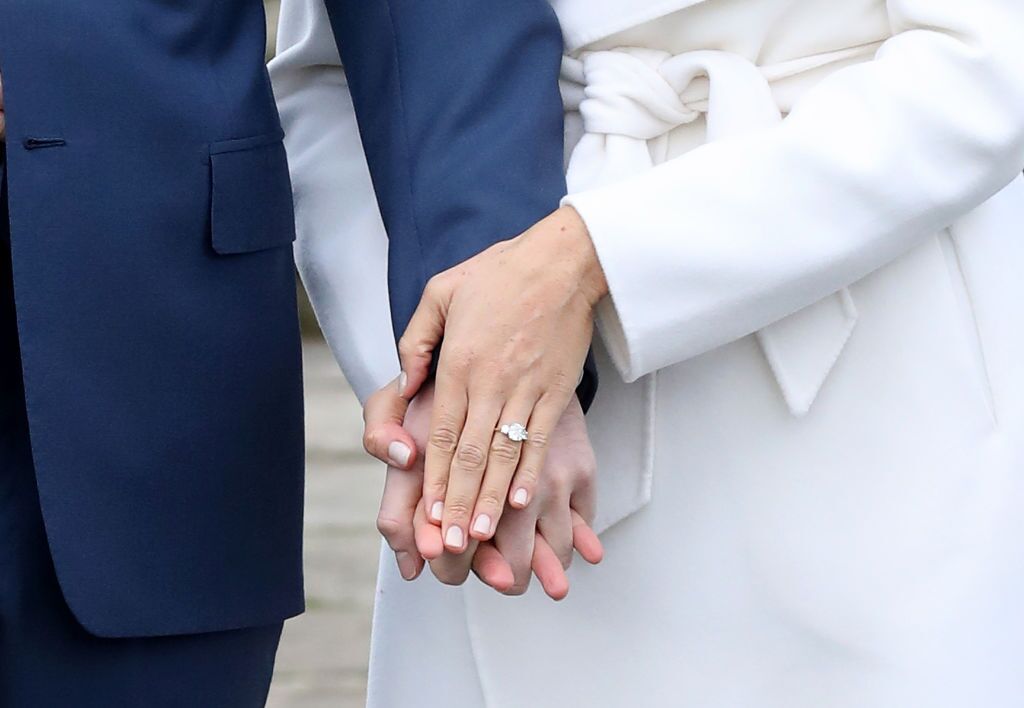 TAKING ITTO THE NEXT LEVEL
Edward, desperately in love with yet another married woman, was also determined that she be accepted by his family. He took Wallis to Buckingham Palace to meet his parents, King George V and Queen Mary, but the meeting was not a success, and Wallis was never received again.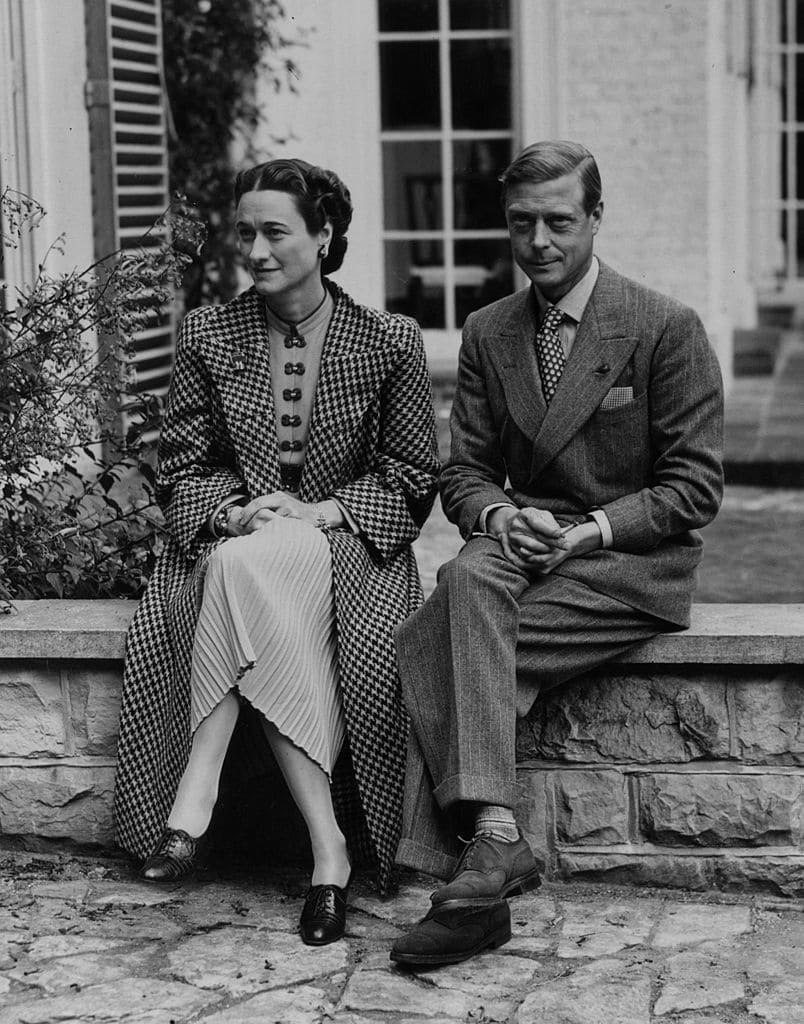 In 2016 Meghan and Harry's relationship became public knowledge and set off a run on the actress' life on the part of the British tabloids. The British press, which in the 30s had discreetly refrained from mentioning Prince Edward's peccadillos, was now on a feeding frenzy over yet another beautiful American divorcee.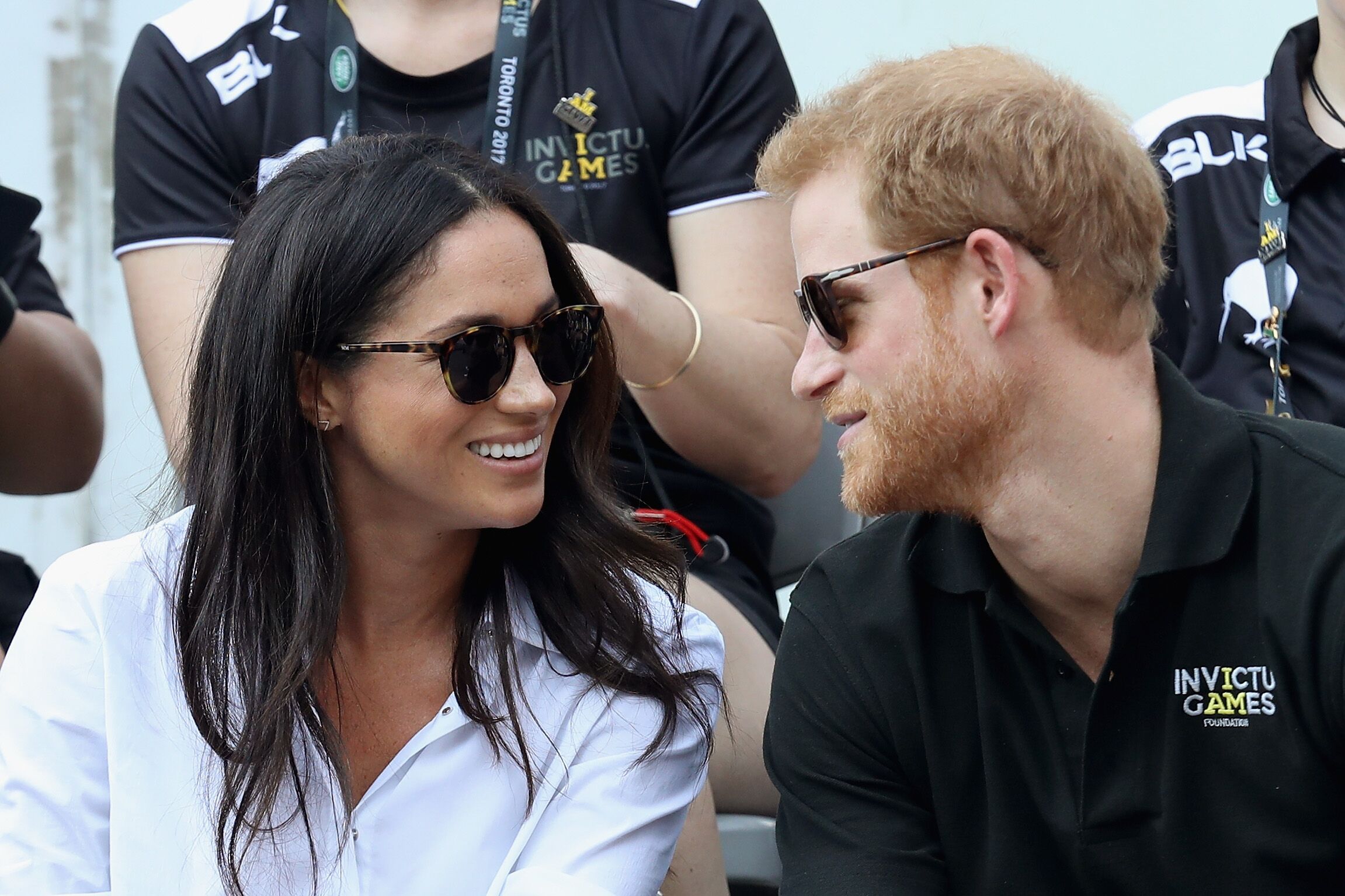 MARRIAGE PLANS
In November 2017 Harry and Meghan announced their engagement, with the Queen's blessing and approval, whereas Edward saw his plans to make Wallis his wife thwarted on every side. King George V refused to countenance his son putting a mistress on the throne, even though the Prince maintained that he and Wallis were not having an affair.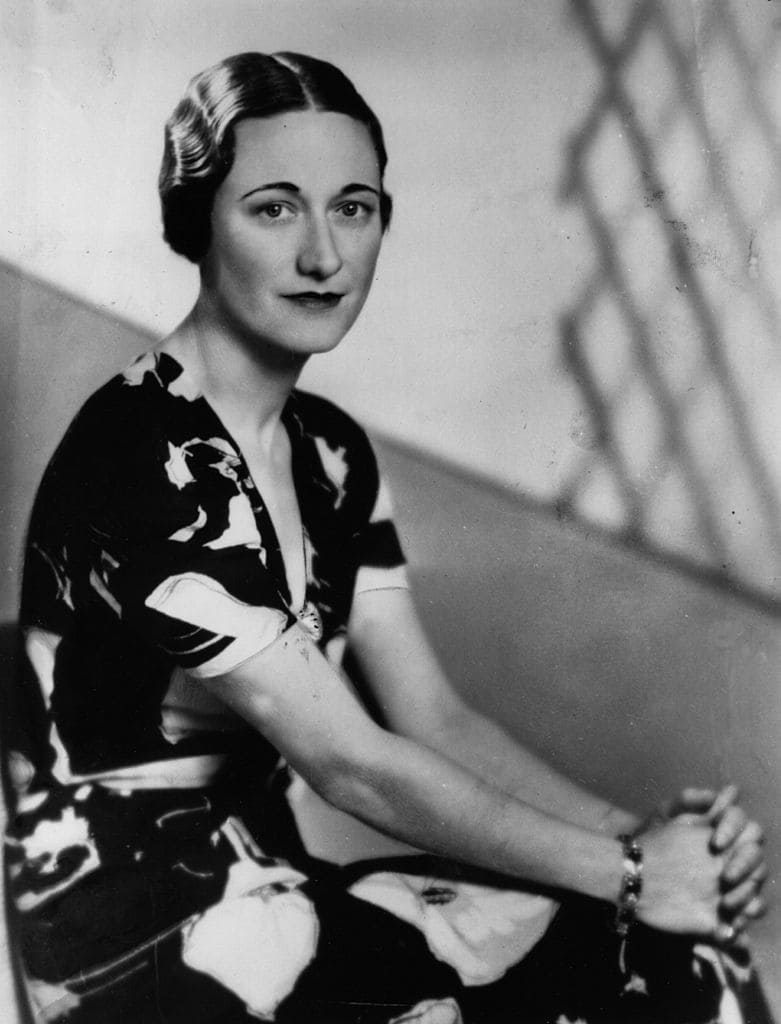 The more fortunate Harry wed his American bride on May 19, 2018, in St George's Chapel in Windsor Castle with the whole of the Royal Family in attendance, and a bevy of Hollywood celebrity guests rubbing shoulders with British and  European aristocracy.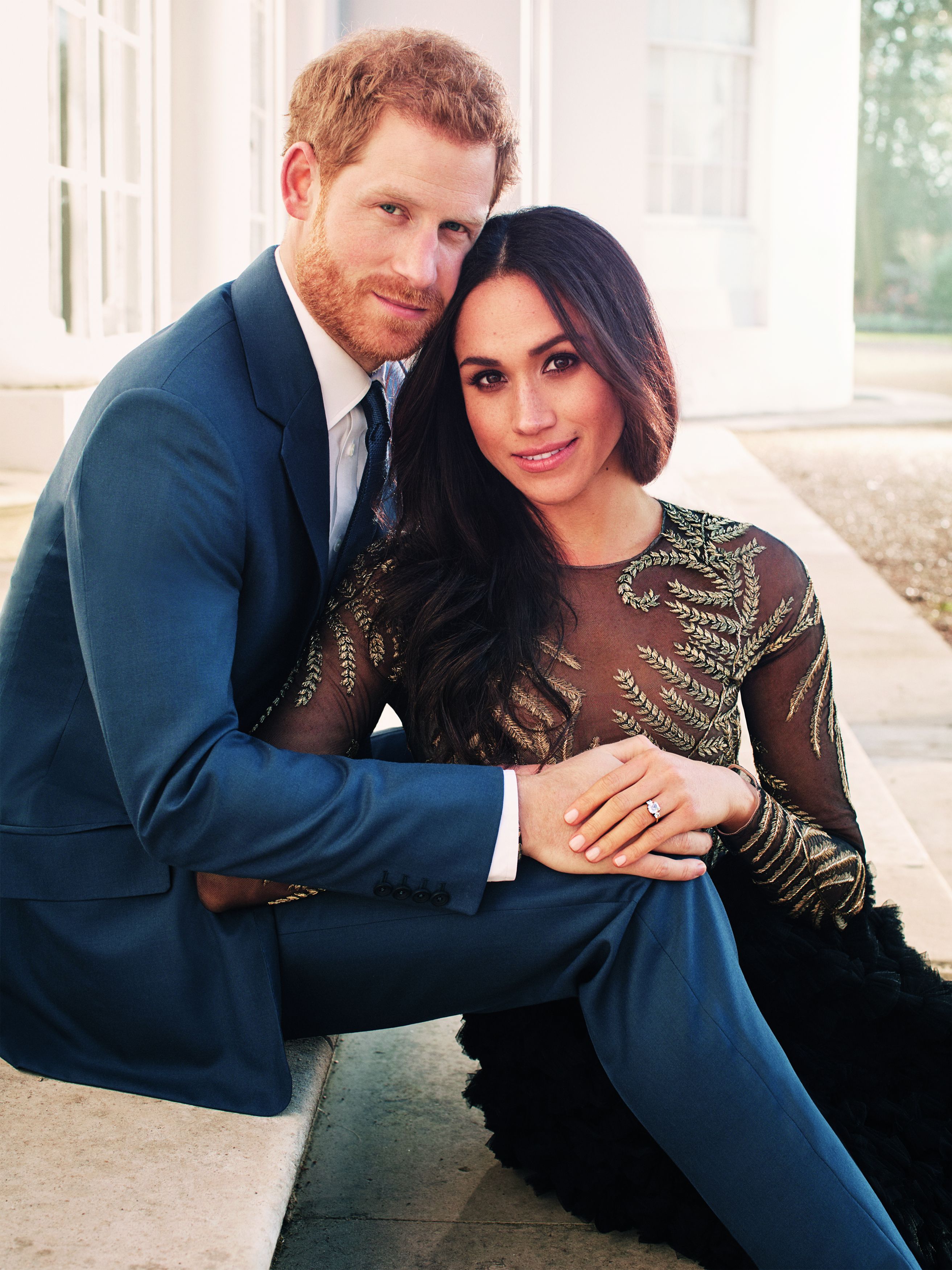 REJECTION
Edward, however, found his relationship with Wallis subjected to growing scrutiny and disapproval on the part of both the Royal Family and the British government, especially when it became apparent that the Prince was completely "under the thumb" of the willful and charming Wallis. Her influence over the Prince was noted with growing alarm.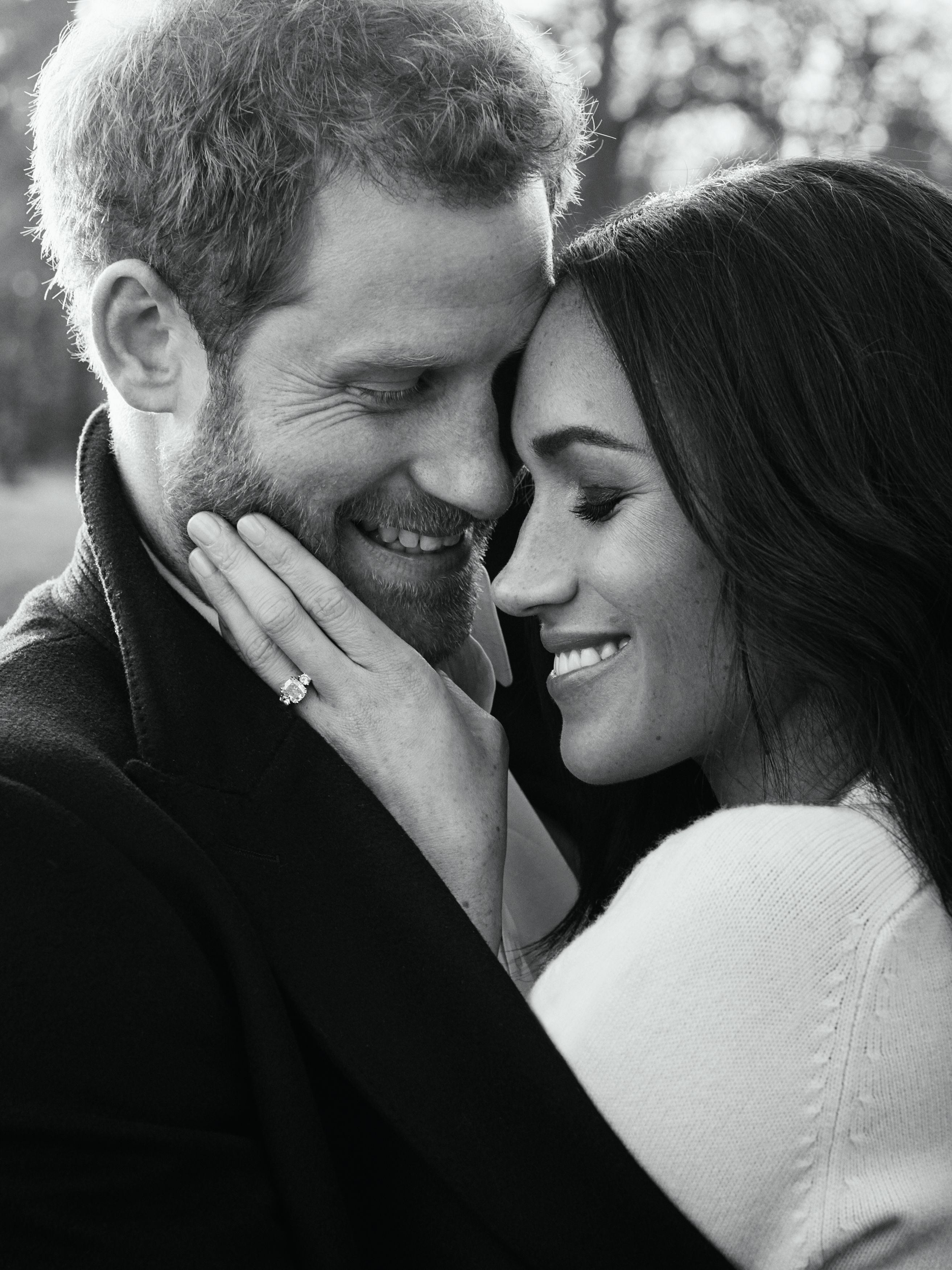 As for Harry, after the initial Honeymoon wave of approval and adulation, he found his bride becoming the target of the same kind of toxic and obsessive scrutiny by the tabloids that had led to his mother Diana, Princess of Wales' death in 1997 - an event that had traumatized the then 12-year-old Harry.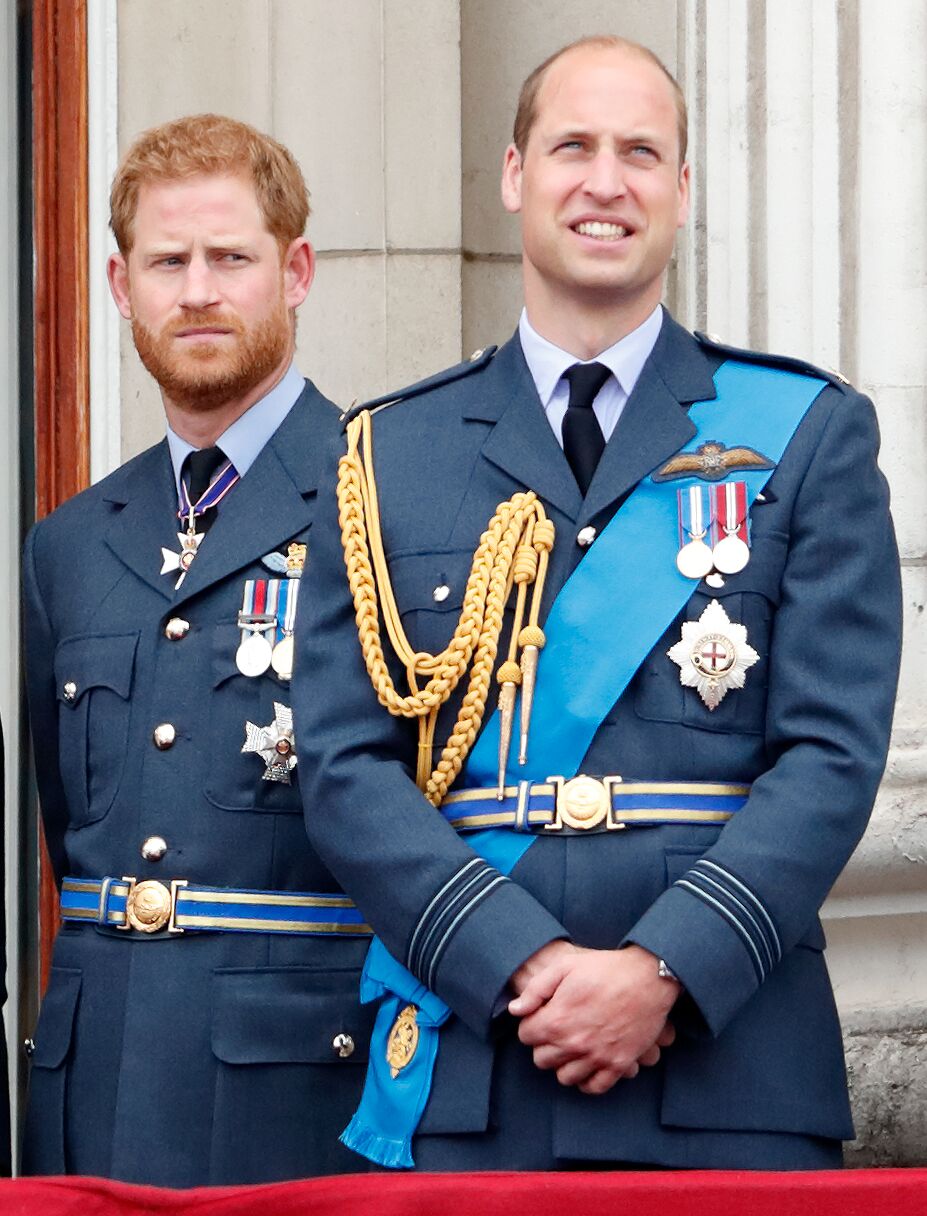 CRISIS
In 1936, King George V passed away and Edward became Edward VIII. Foremost on his mind as he ascended the throne was marrying Wallis and making her his Queen, but in that he was once again be thwarted. The Government, led by Prime Minister Baldwin, expressed its disapproval of his intentions of marrying Wallis, who was at that time still married to her second husband.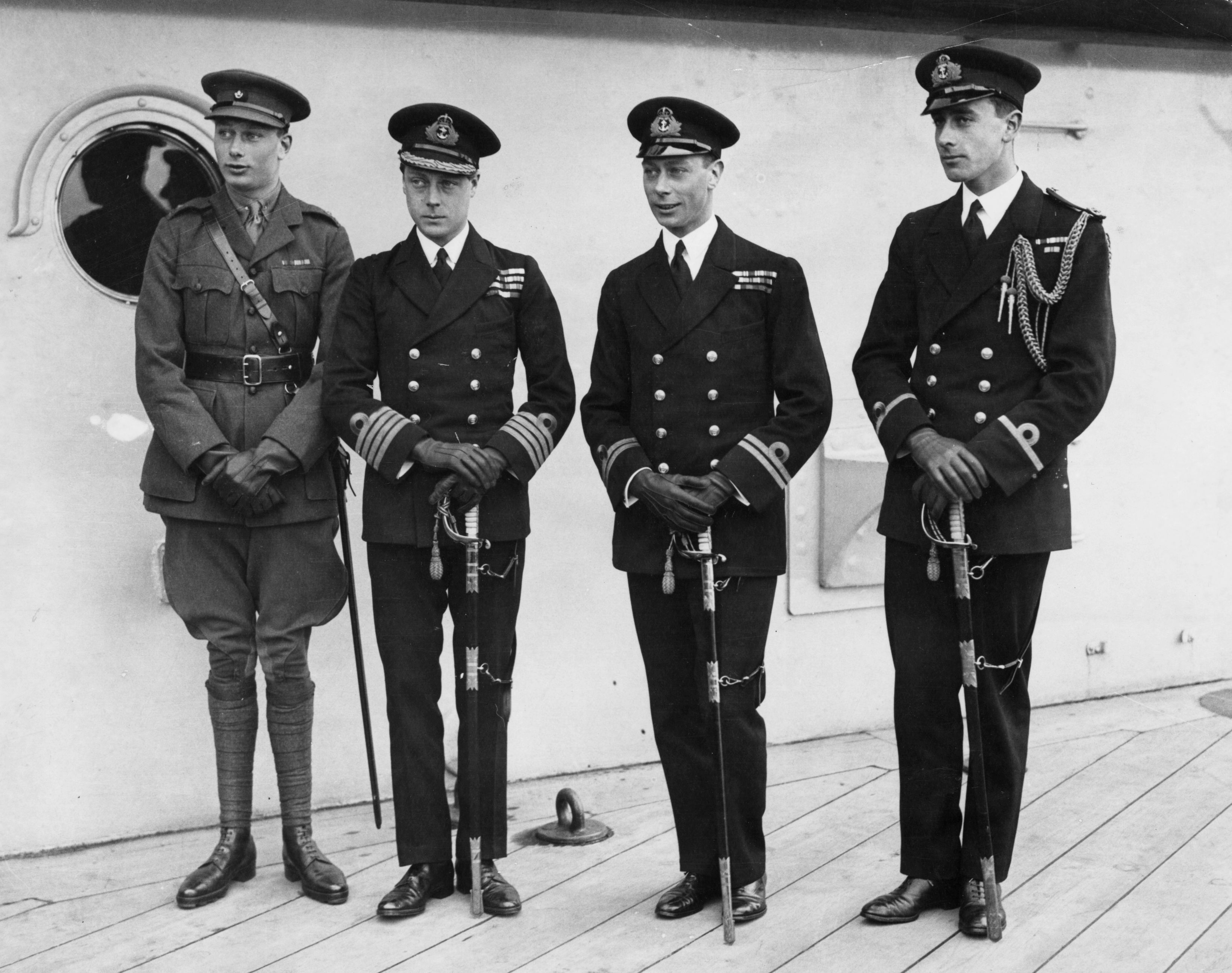 Prime Minister Baldwin told Edward VIII that his marriage to Wallis would not be accepted by the State, nor by the Church of England of which the King was the titular head. As for the people, they would never accept the King's married mistress as Queen.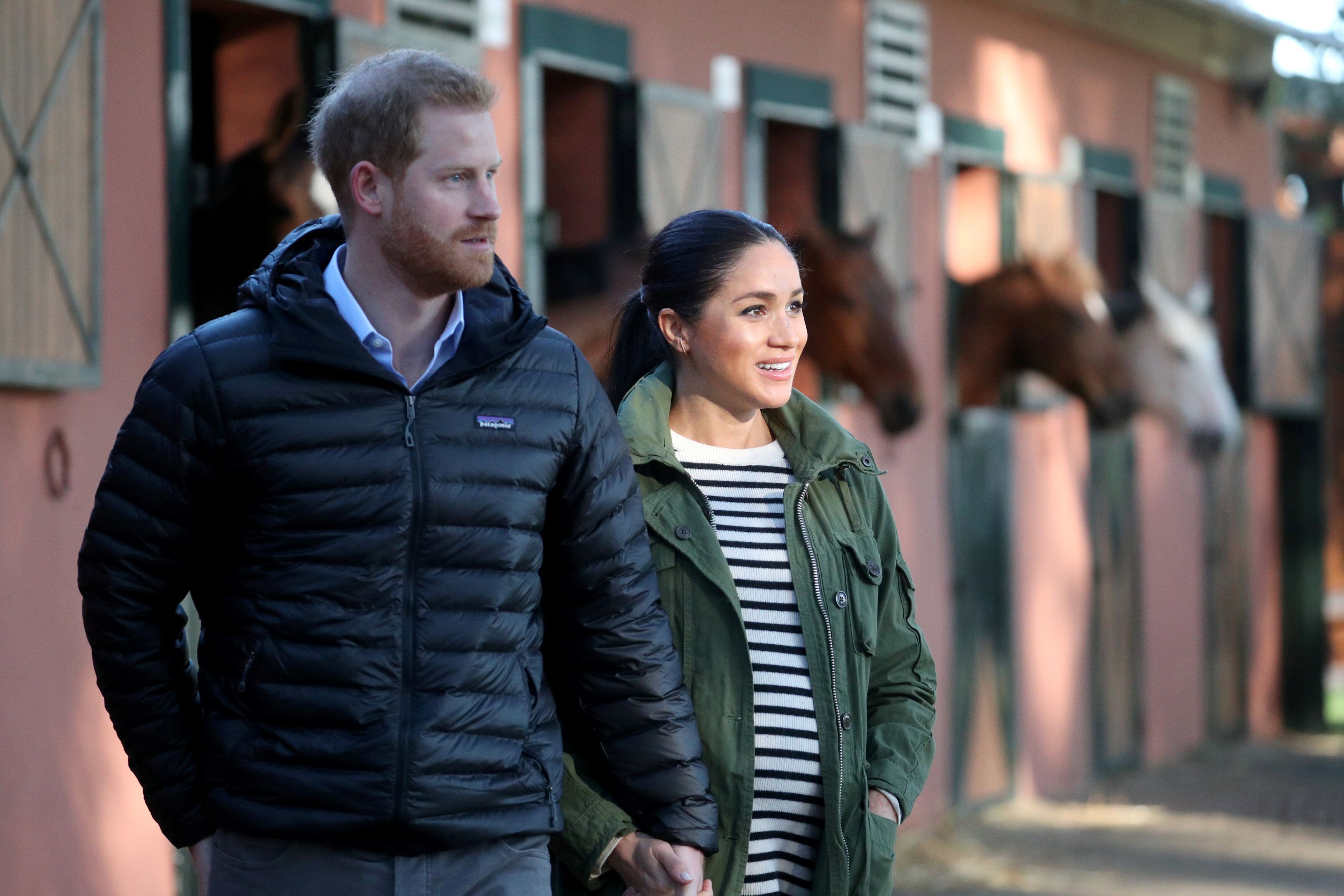 TABLOID TERROR
The marriage between Harry and Meghan was blessed with a child, and it seemed as if the tabloids would fall back into a position of approval or at least non-aggression, but it was not to be. Feeding the frenzy was Meghan's family - her father Thomas Markle, and her sister Samantha, who kept "leaking" stories and private letters to the press.
DECISION
Faced with the Government's refusal to accept a marriage to Wallis under any circumstances - including a morganatic marriage under which Wallis would not be Queen nor her children in line for the throne - Edward VIII made a dramatic decision. He would abdicate.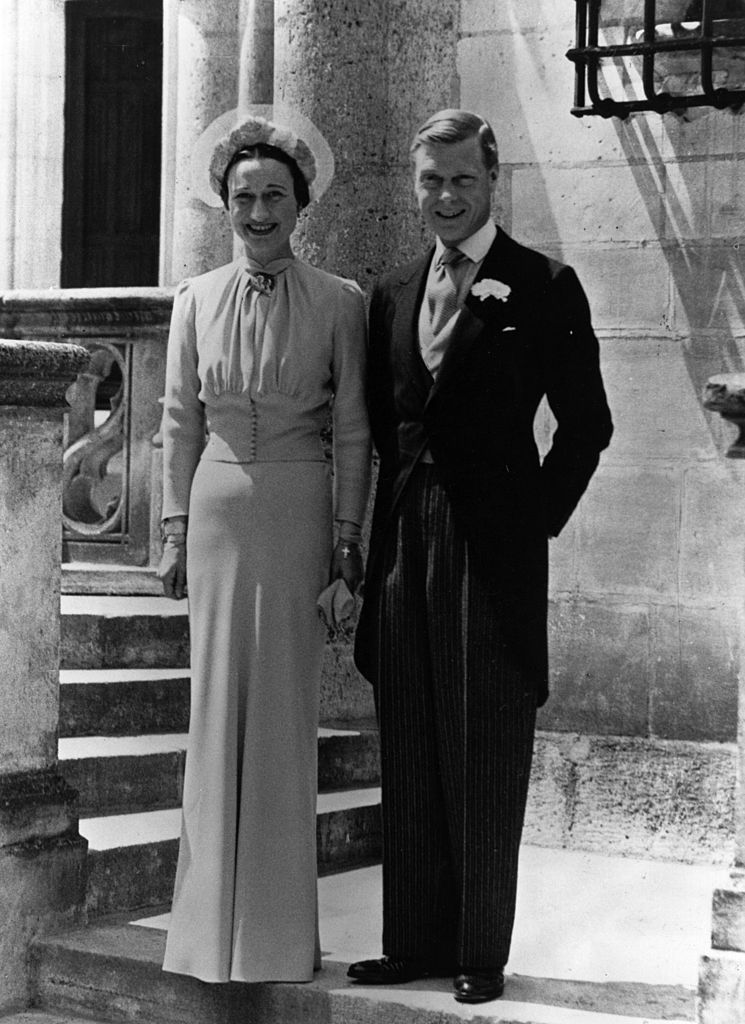 Faced with the continued harassment of his wife by the tabloid press, Prince Harry made an announcement, allegedly before even informing Her Majesty the Queen that he would be stepping down as a senior member of the Royal Family.
"THE WOMAN I LOVE"
Edward VIII gave a famous radio address to the nation, in which he explained his decision, and declared himself incapable of living without Wallis. He said: 
"I have found it impossible to carry the heavy burden of responsibility and to discharge my duties as King as I would wish to do without the help and support of the woman I love."
In an eery reprise of his great grand-uncles' words, Harry too used the fateful words in his declaration: "the woman I love." Perhaps at that moment he too felt the shadow of history and understood for the first time the decision Edward VIII had made.
Like him, Harry abdicated his place in the succession, for himself and for his son, and turned his back on thousands of years of history and tradition for the sake of the woman he loves, and a chance at personal happiness.