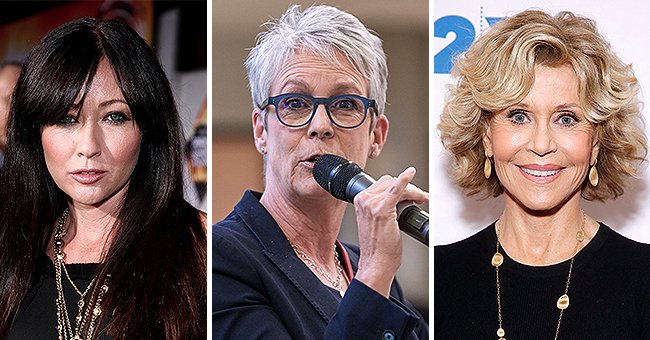 Getty Images.
Shannen Doherty, Jamie Lee Curtis & Other Stars Who Openly Declared Their Health Status

Several Hollywood icons have chosen to open up about their ongoing health battles, and by sharing how they've come to embrace their medical conditions, they encourage their fans to do the same.
SHANNEN DOHERTY
In 2015, the "Beverly Hills:90210" actress first got diagnosed with breast cancer. Even though she went into remission, the cancer returned, and she chose to keep her battle private before revealing the news during an interview with "Good Morning America" on February 4, 2020.
"I don't think that I've processed it," Shannen said during an interview with ABC News. "It's a bitter pill to swallow in a lot of ways. I definitely have days where I say, 'Why me?' And then I go, 'Well, why not me? Who else? Who else besides me deserves this?' None of us do."
JUSTIN BIEBER
Prioritizing his mental health, pop singer Justin Bieber decided to take a break from releasing new music in March 2019.
Since then, Justin had a "serious case of chronic mono" and shared his Lyme disease diagnosis. Although it is treated with antibiotics, it can lead to joint pain and neurological problems if left untreated.
"While a lot of people kept saying Justin Bieber looks like [expletive], on meth, etc. they failed to realize I've been recently diagnosed with Lyme disease," Justin reportedly shared. "Not only that, but had a serious case of chronic mono which affected my skin, brain function, energy, and overall health."
BILLY CONNOLLY
The 77-year-old entertainer announced in March 2020 that is "finished with stand-up" due to the progression of his Parkinson's disease first diagnosed in 2013.
Billy finished his last world tour in 2017, and he said that the disease "made [his] brain work differently." Since one needs "a good brain for comedy" - he decided to hang up his comedian hat.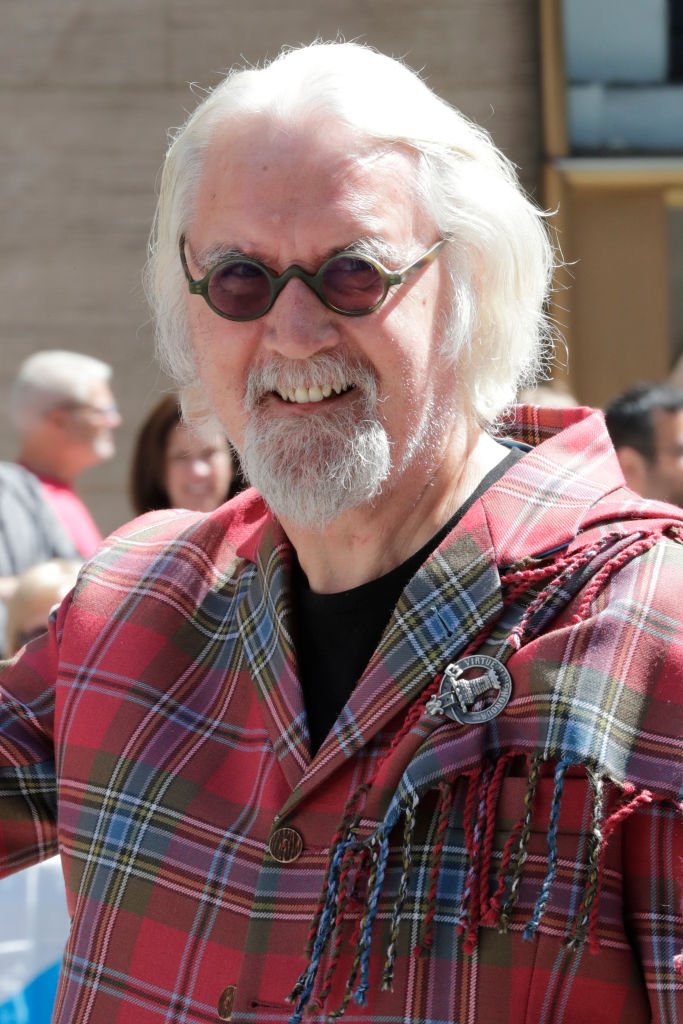 Billy Connolly attend the New York City Tartan Day Parades, in New York, on April 6, 2019. | Source: Getty Images.
JAMIE LEE CURTIS
In 2019, actress Jamie Lee Curtis celebrated 20 years of being sober after kicking a decade long addiction to pain killers.
During an interview with Variety, Jamie shared that she turned to plastic surgery in her 20s after a cameraman refused to shoot a scene with her because she had "puffy eyes."
While she hoped to put the embarrassment behind her, the plastic surgery instead led to her dependence on Vicodin.
KIM KARDASHIAN
The reality star and beauty mogul Kim Kardashian shared her psoriatic arthritis diagnosis during an episode of "Keeping Up with the Kardashians" in September 2019.
Already diagnosed with psoriasis, Kim said that psoriatic arthritis - which is similar to arthritis "can come and go" and is painful since it causes swelling and stiffness in the joints.
Happy to know precisely what she is dealing with, Kim added that her condition is "manageable with proper care."
SELMA BLAIR
The 47-year-old actress and mom have multiple sclerosis; a diagnosis Selma first shared in 2018.
The following year, she underwent "aggressive" chemotherapy followed by a stem cell transplant to alleviate some of the pain associated with the disease, which includes loss of vision, slurred speech, electric shock sensations, numbness, and tremors.
JANE FONDA
In what Jane Fonda described as dealing with "a lot of cancer," the "Grace and Frankie" actress had a non-invasive tumor removed from her one breast in 2010, followed by a mastectomy six years later.
Cancer resurfaced again in 2018 when Jane had a cancerous growth removed from her bottom lip. However, now 82 years old, Jane continues acting.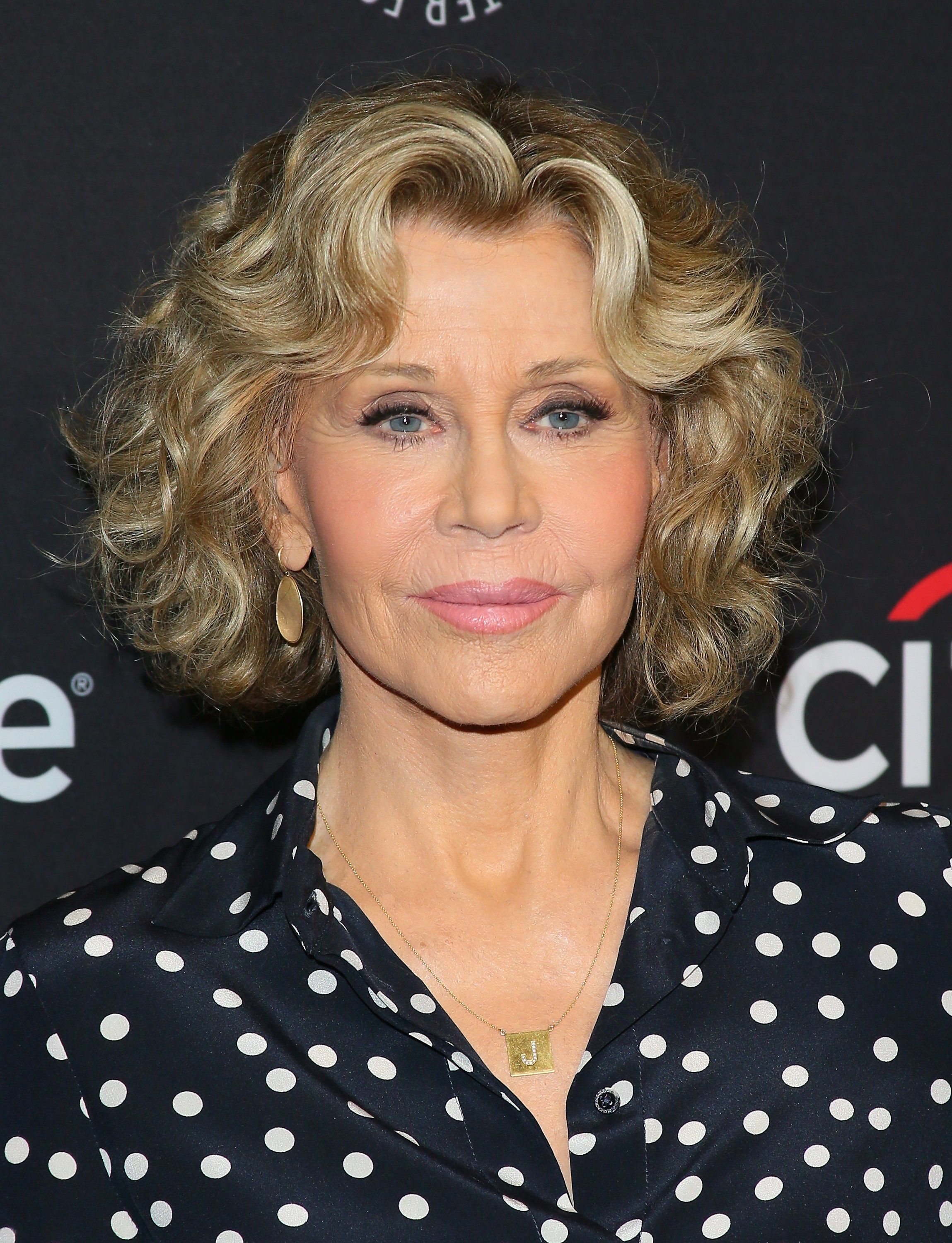 Jane Fonda attends the Paley Center For Media's 2019 PaleyFest LA - "Grace And Frankie" on March 16, 2019, in Los Angeles, California. | Source: Getty Images.
But that is not the only Jane Fonda had been up to in recent days. While in self-isolation amid the novel coronavirus pandemic, the actress brought back her iconic workout routine.
Making her TikTok video debut earlier this month, Jane showed that she can still work out as she had several decades ago.
Please fill in your e-mail so we can share with you our top stories!