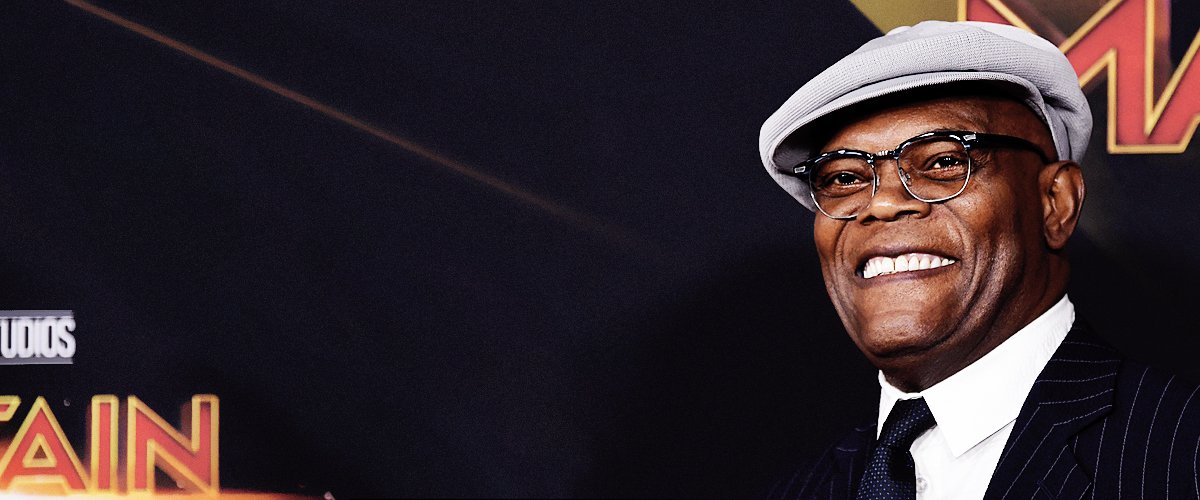 GettyImages
Samuel L Jackson's Only Daughter Zoe Jackson Is All Grown and Became a TV Producer
Zoe Jackson, Samuel L. Jackson's daughter, is the spitting image of the famous "Avengers" star. And although she didn't follow his steps into acting, Zoe is still part of the entertainment industry as a producer.
Samuel L. Jackson has played many roles in his life, but probably the most important ones are those of father and husband.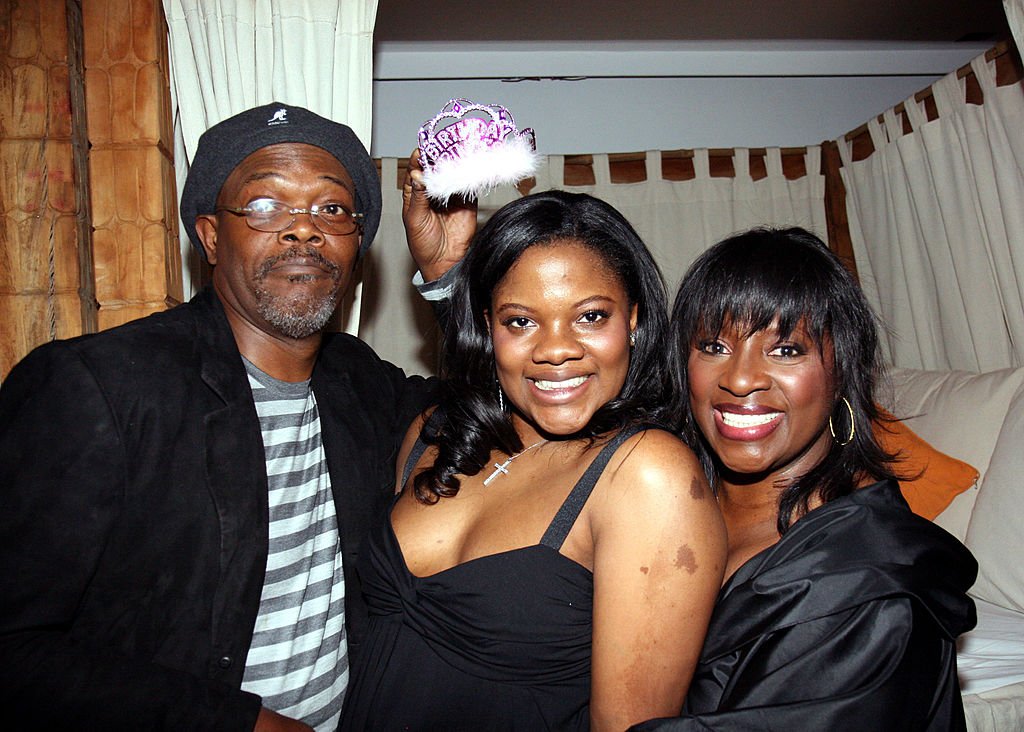 Samuel Jackson, Zoe Jackson and LaTanya Jackson at Zoe's 25th Birthday Party - April 6, 2007 | Photo: GettyImages
He's been married to LaTanya Richardson for almost four decades already, and they share a gorgeous daughter, Zoe, who has made them proud of her work.
ZOE JACKSON'S EARLY LIFE
As the daughter of one of Hollywood's most acclaimed actors, Zoe Jackson is not a stranger to the spotlight, and although she prefers to stay away from it, she has accompanied her father to red carpets since she was little.
Samuel hit rock bottom in 1991, when LaTanya and Zoe found him passed out on the kitchen floor surrounded by drugs.
Zoe was born in 1982, two years after her parents tied the knot, and she's part of the reason for Samuel and LaTanya's long-lasting marriage.
According to Samuel, he didn't want to make the same mistakes as his absentee father. So, even when there were problems between him and LaTanya, he chose to stay for the sake of Zoe's wellbeing, as he told Esquire:
"It was always important to me that I was part of my daughter's life, and she deserved two parents."
LEARNING TO CURSE
As a child, Zoe got used to her father's curse-filled speech and even repeated it, as Samuel said he never censored himself around Zoe.
"I never edited my speech with my daughter, and I talked to her like I talked to my friends," the actor confessed, "but she could not answer me back the same way."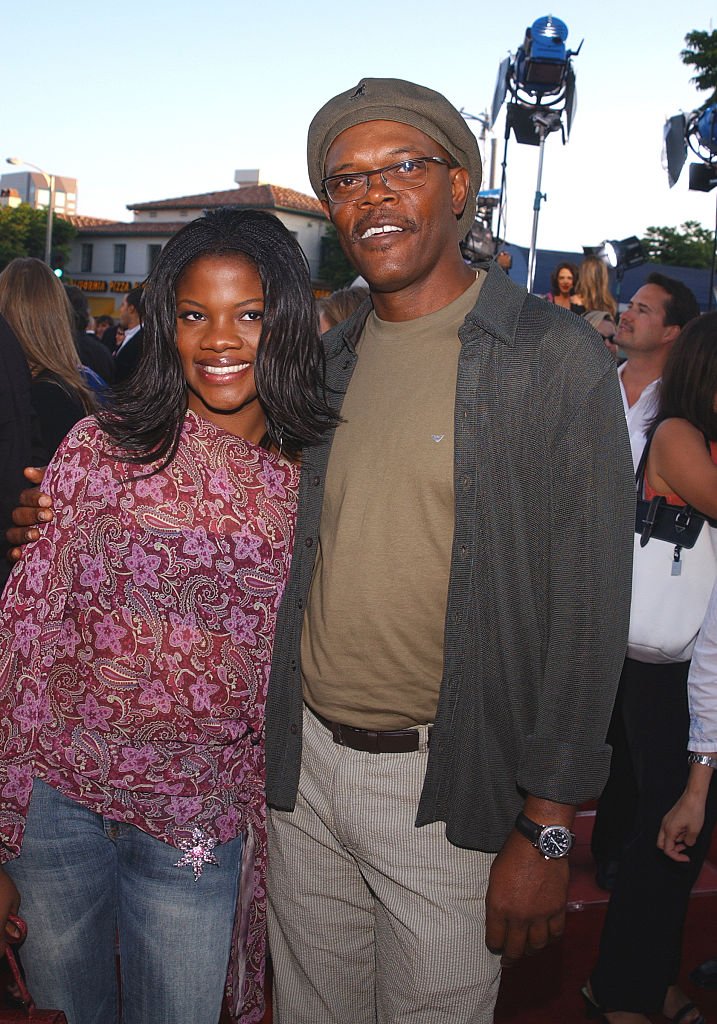 Samuel L. Jackson and daughter arriving at the world premiere of "xXx" August 05, 2002 | Photo: GettyImages
In consequence, Samuel said, he would sometimes overhear his daughter cursing while playing with her friends or even in social settings surrounded by people outside of their family.
"We took her to a wedding once, and I was asking her about some food, and she replied, 'What is that [expletive]'" Samuel recalled.
FOLLOWING DAD INTO HOLLYWOOD
Zoe graduated with a bachelor's degree in psychology from Vassar College in 2004, and then went on to study culinary arts for a year at the French Culinary Institute in New York City.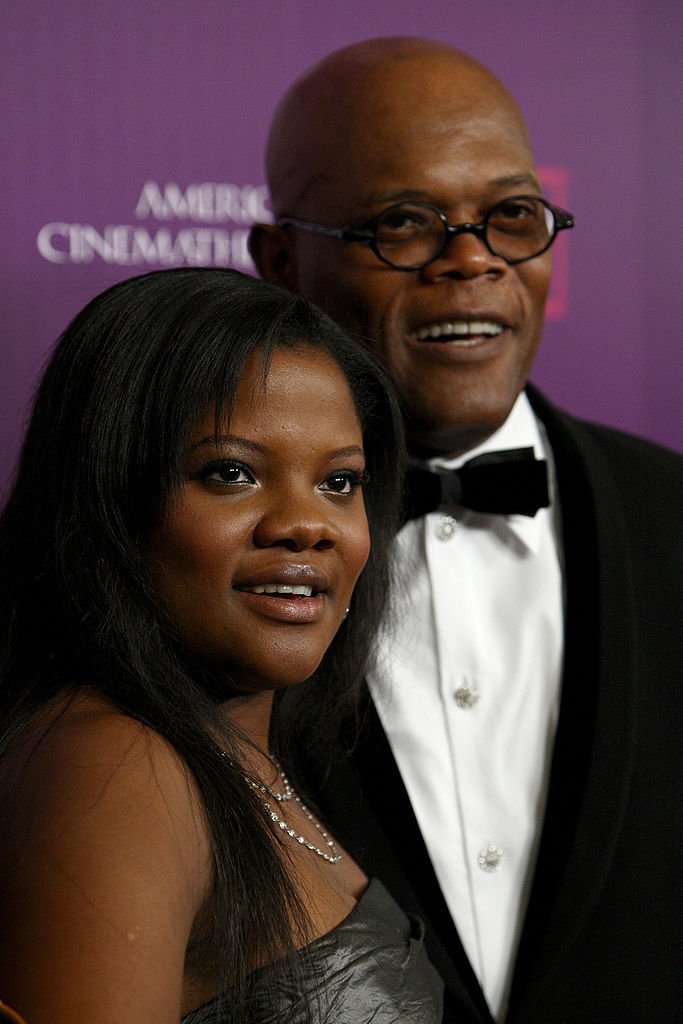 Samuel L. Jackson and daughter Zoe Jackson arrive at the 23rd annual American Cinematheque show on December 1, 2008 | Photo: GettyImages
Although she's not an actress like her parents, Zoe had a small role in the 2007 film "Too Saved." However, the rest of her work has been in directing and producing food competition series like "Top Chef," "Top Chef Jr.," and "Top Chef Duels."
She has also worked behind the scenes on Netflix's "Sugar Rush," a baking competition, and in 2019 tried something different as the supervising producer on "Project Runaway."
Zoe has received Emmy Awards nominations alongside the rest of the production team for "Top Chef" in the Outstanding Reality-Competition program on two occasions.
She was also nominated as Outstanding Producer of Competition Television at the Producers Guild of America Awards for the same show.
WHEN SAMUEL HIT ROCK BOTTOM
It's not a secret for anyone that keeping a marriage alive in Hollywood is not an easy task, especially when fame and money often bring other factors into play, including addictions.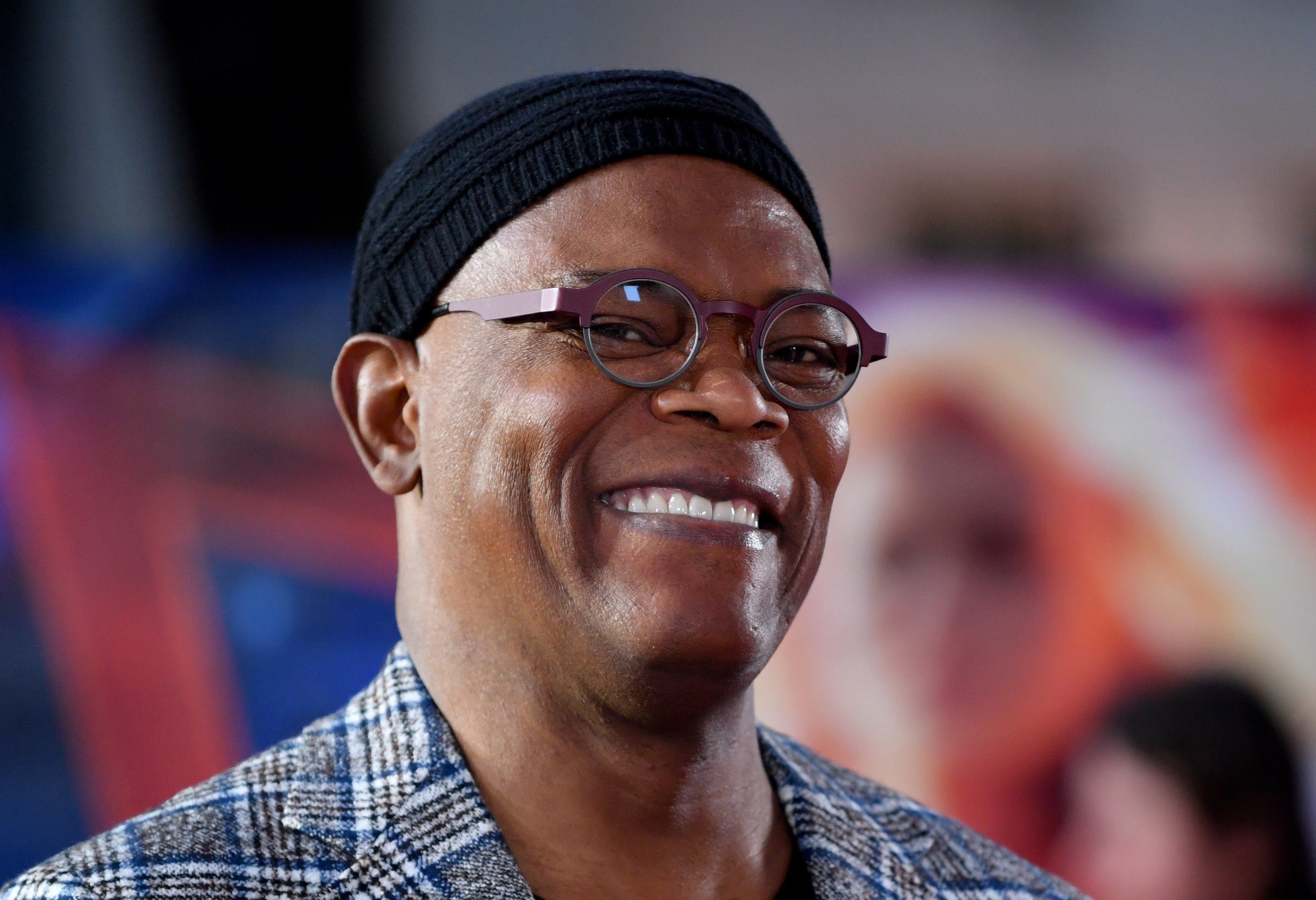 Samuel L. Jackson attends the UK Gala Screening of Marvel Studios' "Captain Marvel" at The Curzon Mayfair on February 27, 2019 in London, England | Photo: GettyImages
Samuel, now 71 years old, was not an exception to the rule. He developed a drug and alcohol addiction since he was a teenager, but it became even more prominent once he started acting on theater.
Despite being an addict, Samuel managed to keep his work and personal life balanced, and he claims with pride that he could have been high, but he always showed up in time and knew his lines.
However, Samuel hit rock bottom in 1991, when LaTanya and Zoe found him passed out on the kitchen floor surrounded by drugs and paraphernalia.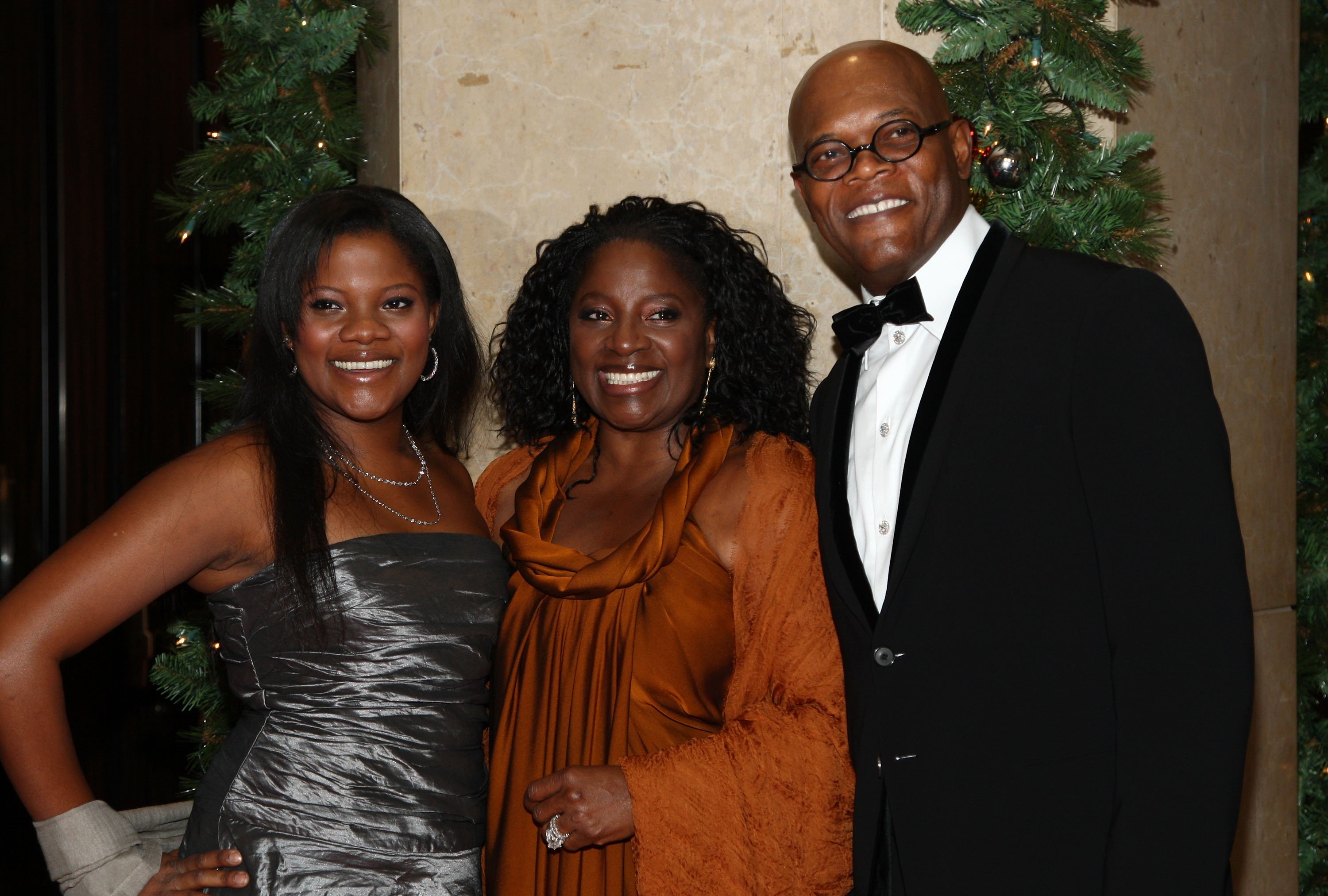 Samuel L. Jackson, LaTanya Richardson and Zoe Jackson arrive at the 23rd annual American Cinematheque show on December 1, 2008 | Photo: GettyImages
The next day, he was heading into rehab, and he has been sober since then, focusing on his ever-growing career instead.
THE IMPORTANCE OF FAMILY
Samuel recalled that fateful day during his speech after receiving BET's Lifetime Achievement Award in 2016. He expressed his gratitude for his wife and daughter and called them his "foundation and support," adding:
"[They] supported me and pushed me and give me a reason to get up and go and chase it day after day after day."
To this day, Samuel credits LaTanya for staying with him despite his mess, because she could have taken Zoe and walk out on him.
"But she didn't. That's a greater love than I will ever know. Because I don't know that I would've done that," Samuel stated.
Of Zoe, he says she has the same values as him and LaTanya and says the now 38-year-old producer has a strong will, work ethic, and sense of self.
Please fill in your e-mail so we can share with you our top stories!