Grace Kelly's Journey from Movie Icon to European Royalty
Grace Kelly was an Academy Award-winning actress with a brilliant career ahead of her, but she gave it all up to become a Princess.
60 years before American actress Meghan Markle gave up her career to marry a Prince, movie star Grace Kelly did the same. 
At 26 was Kelly was considered one of the most beautiful and talented women in Hollywood, with an Oscar for Best Actress for "Country Girl" under her belt, and her pick of movie roles. 
Rainier wasn't unattractive, but he wasn't Clark Gable, with whom she'd filmed "Mogambo" and for whom it was rumored she harbored an unrequited passion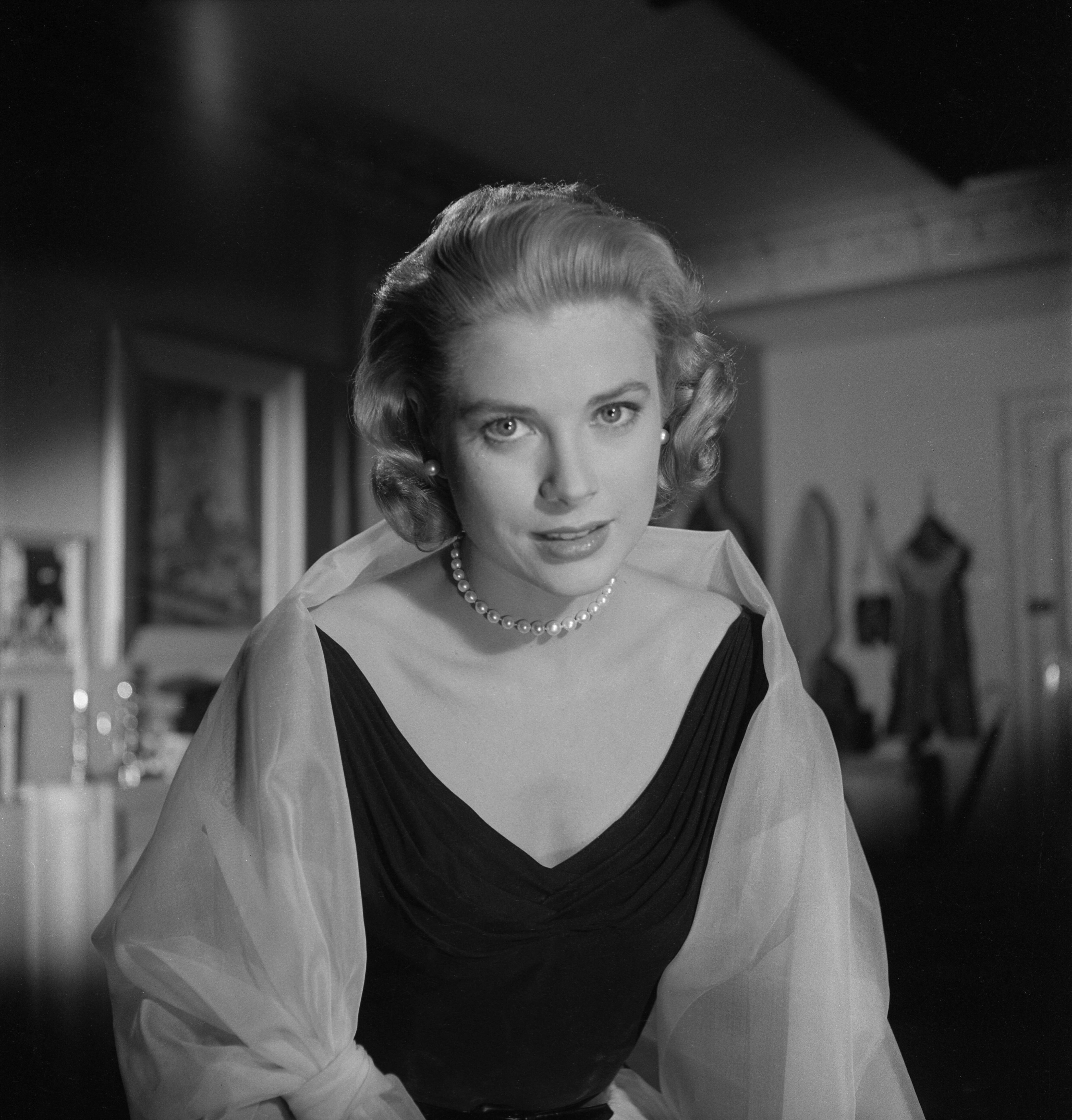 MEETING A PRINCE
In 1955 Kelly was in the French Riviera to film a Hitchcock movie "To Catch a Thief" opposite Hollywood's most coveted leading man, Cary Grant. It was then that she was introduced to the head of the tiny independent principality of Monaco, Prince Rainier, then 32.
Although Rainier was fascinated by Kelly's cool aristocratic beauty, she wasn't particularly impressed, but the Prince had dynastic reasons for needing to marry and produce an heir -- if he did not, his principality would lose it's independence and become part of France.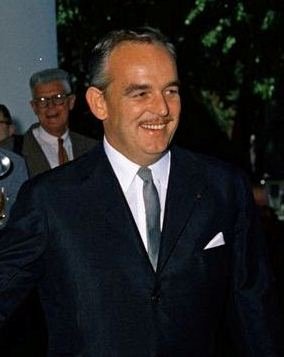 A BRIDE FOR THE PRINCE
It was imperative that Rainier marry, and his first choice was the French actress Giselle Pascal whom he had met as a student in Paris, during the Second World War. The two were in love, and their romance endured for ten blissful years until Rainier's father passed away.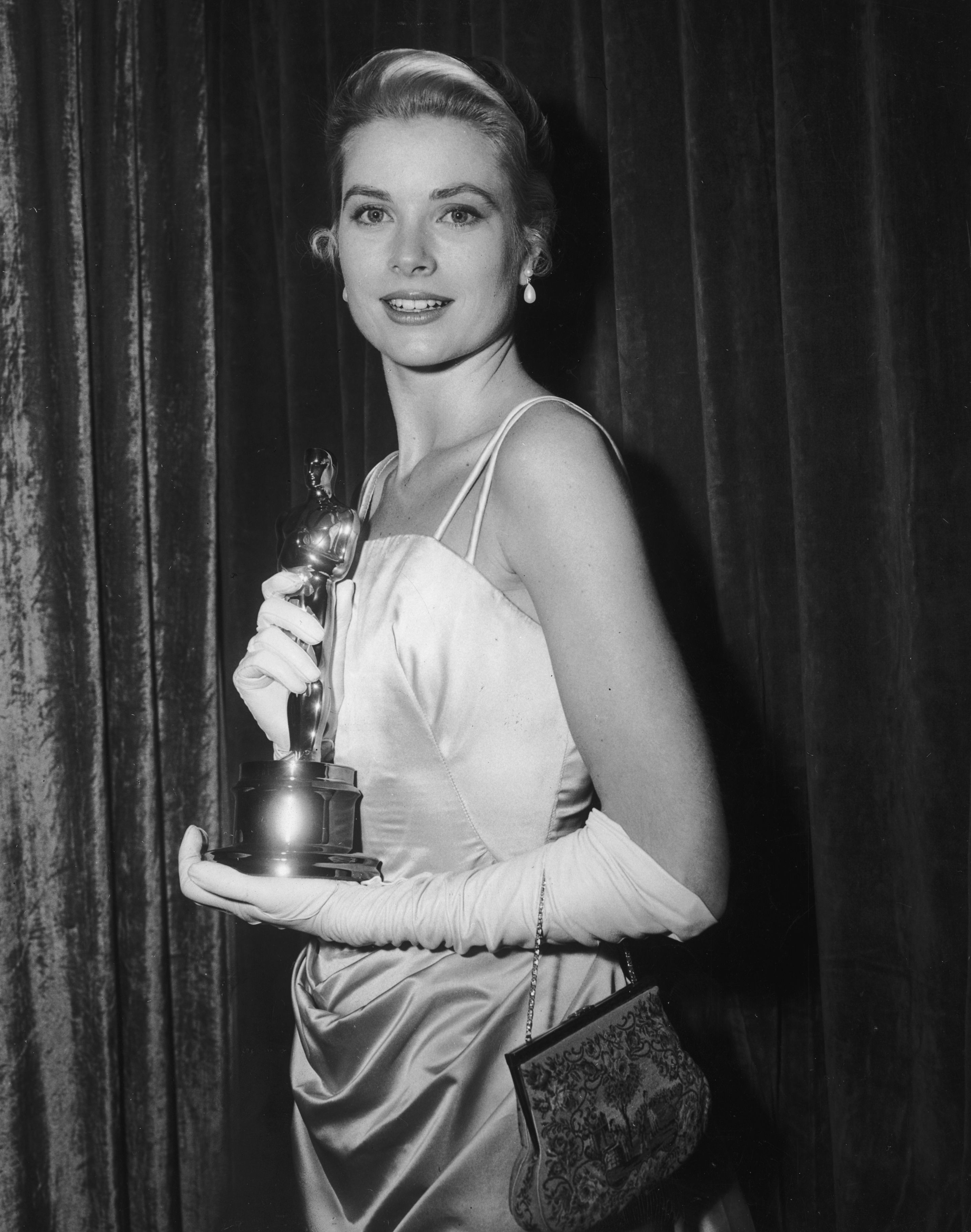 Begetting an heir became Rainier's primary concern, over and above his personal happiness. Rainier had a duty to the dynasty and to Monaco, and when Pascal was declared to be infertile by a specialist, the relationship ended. To Rainier's bitter chagrin, Pascal was later to marry actor  Raymond Pellegrin and give birth to a daughter.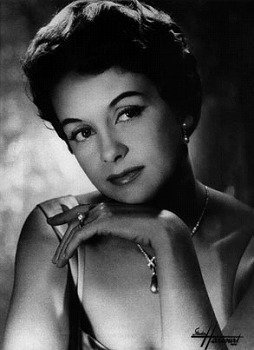 Kelly, with her elegant beauty and charm, was young enough to bear him children, and her glamour would bring much-needed attention and international chic to the tiny, impoverished Monaco, which could not compete with the sophisticated Cannes or Nice as a holiday venue for the rich and famous.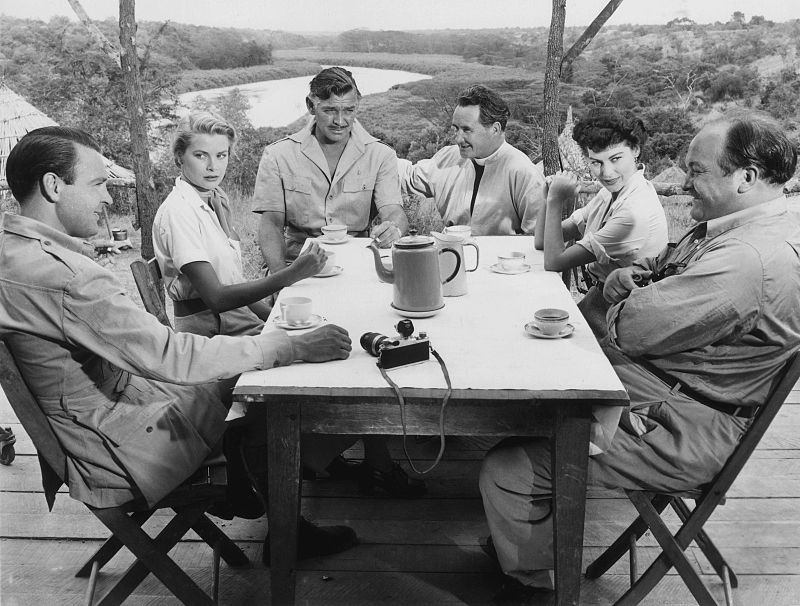 THE BRICKMAKER'S DAUGHTER
The advantages of marriage for Rainier were obvious, but at first glance, Kelly had more to lose than to gain by the marriage. She was successful, financially independent, used to living as she wished, and always surrounded by admiring men.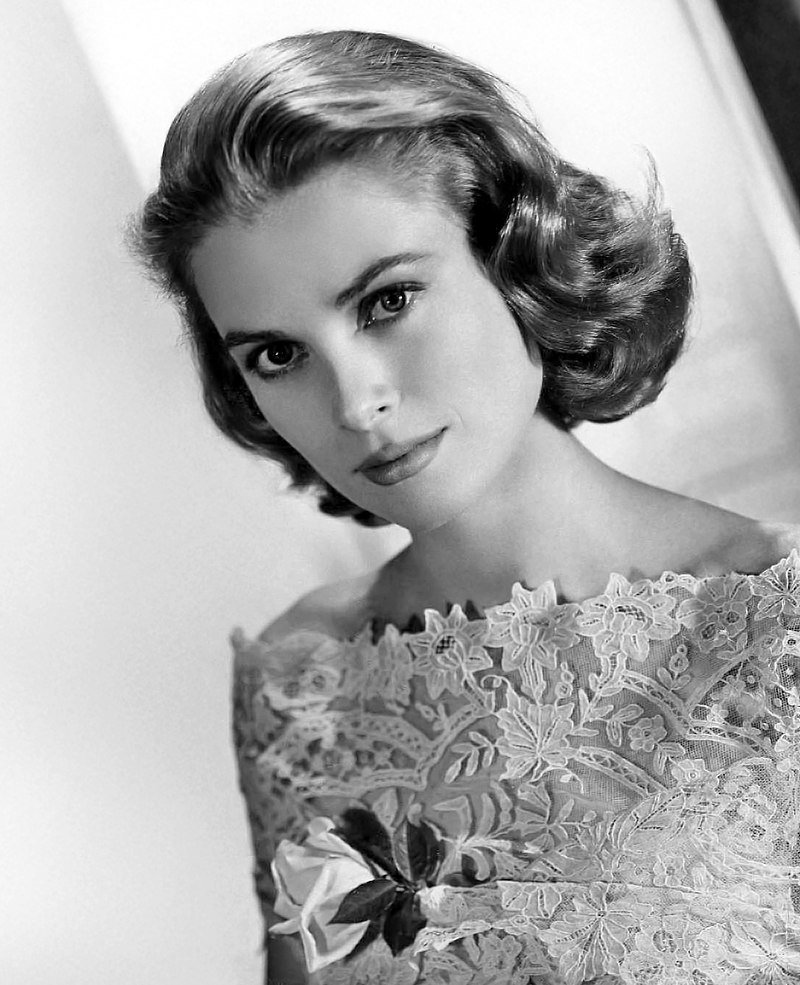 Rainier wasn't unattractive, but he wasn't Clark Gable, with whom she'd filmed "Mogambo" and for whom it was rumored she harbored an unrequited passion. But he was a Prince, and the aristocratic-looking Kelly was the daughter of a self-made man.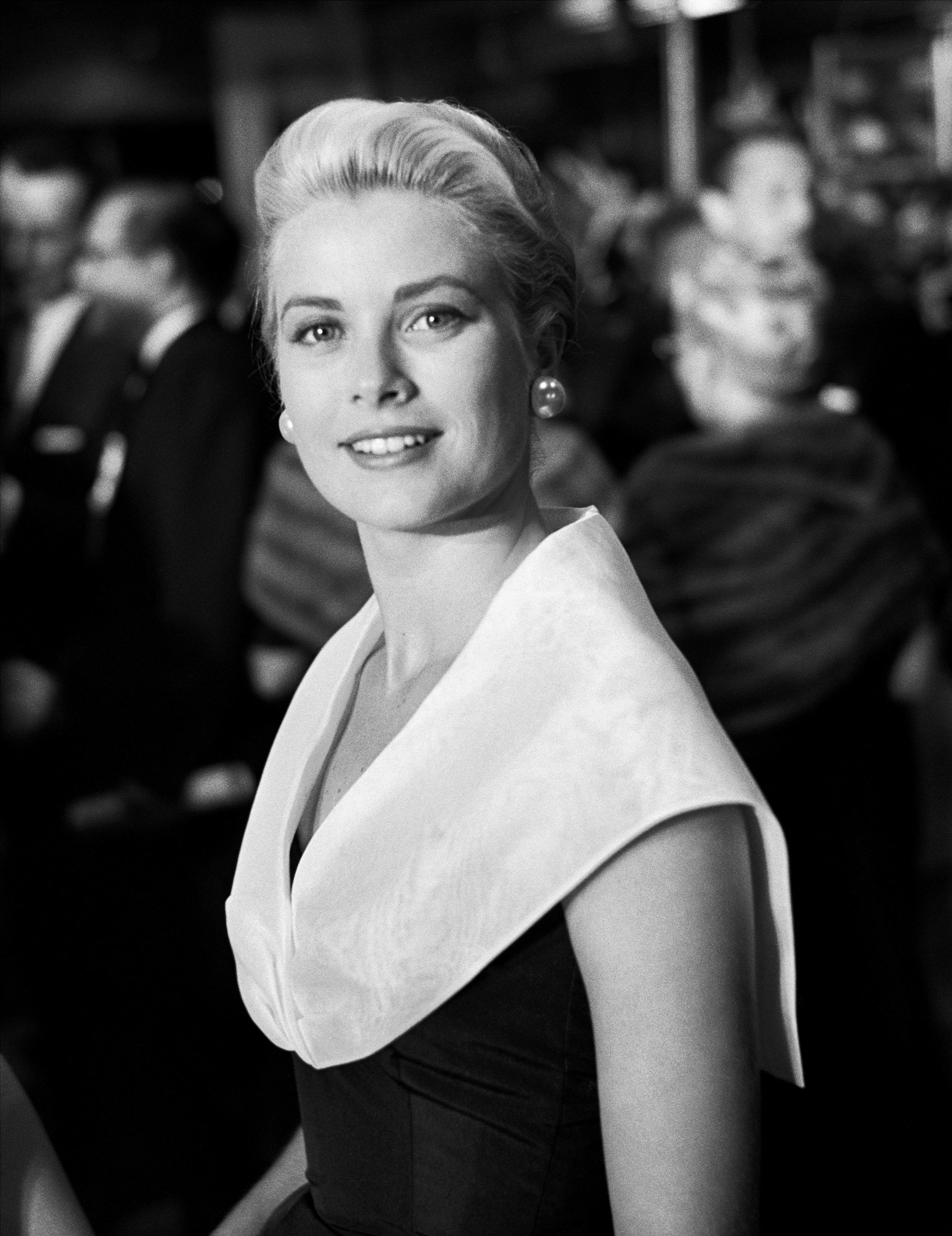 Kelly's father was a millionaire and an Olympic Gold medalist who was nonetheless descendant from Irish immigrants, and the owner of a brickmaking business. Privilege and money Kelly had, beauty and talent too -- all she was lacking was the pedigree, and that Rainier could supply.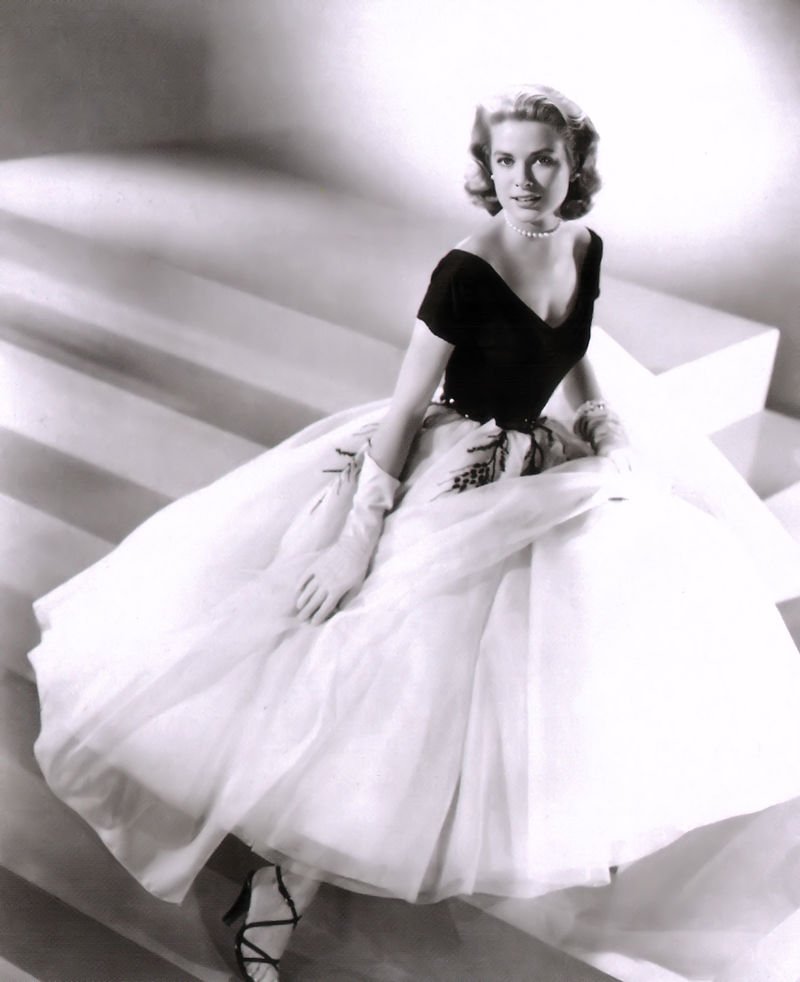 A RATIONAL MARRIAGE
The courtship between the Prince and the movie star was conducted through letters, and at no time was there ever a pretense that this was a grand passion. There was liking, respect, and mutual interests. Both were devout Catholics, with similar values, and there was a physical attraction.
The couple came to an understanding, and the match was announced to the world as the great romance of the decade. The wedding was as grand a production as any MGM had ever pulled off, with Academy Award-winning costume designer Helen Rose creating the dress.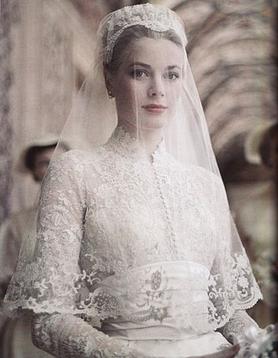 THE GRAND PRODUCTION
The wedding between Kelly and Rainier was a public event and treated as such. It was televised worldwide and drew an audience of 30 million viewers who avidly watched as an American girl became a real-life Princess. The ceremony was attended by the creme-de-la-creme of European and American society, with a healthy mix of film stars and hopeful starlets.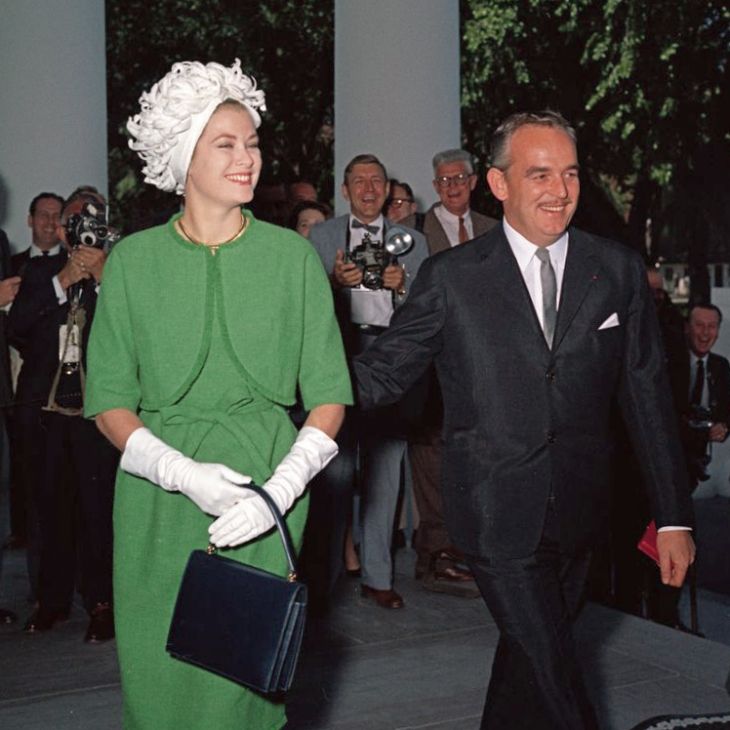 THE TOUGHEST ROLE YET
But as the party wound down for the guests, the real challenge was only just beginning for the bride. Even though Kelly stepped seamlessly into the role of Princess, the lack of freedom and the restrictions of protocol chafed. Like any young wife, Kelly had to adjust to married life, and leave her past behind.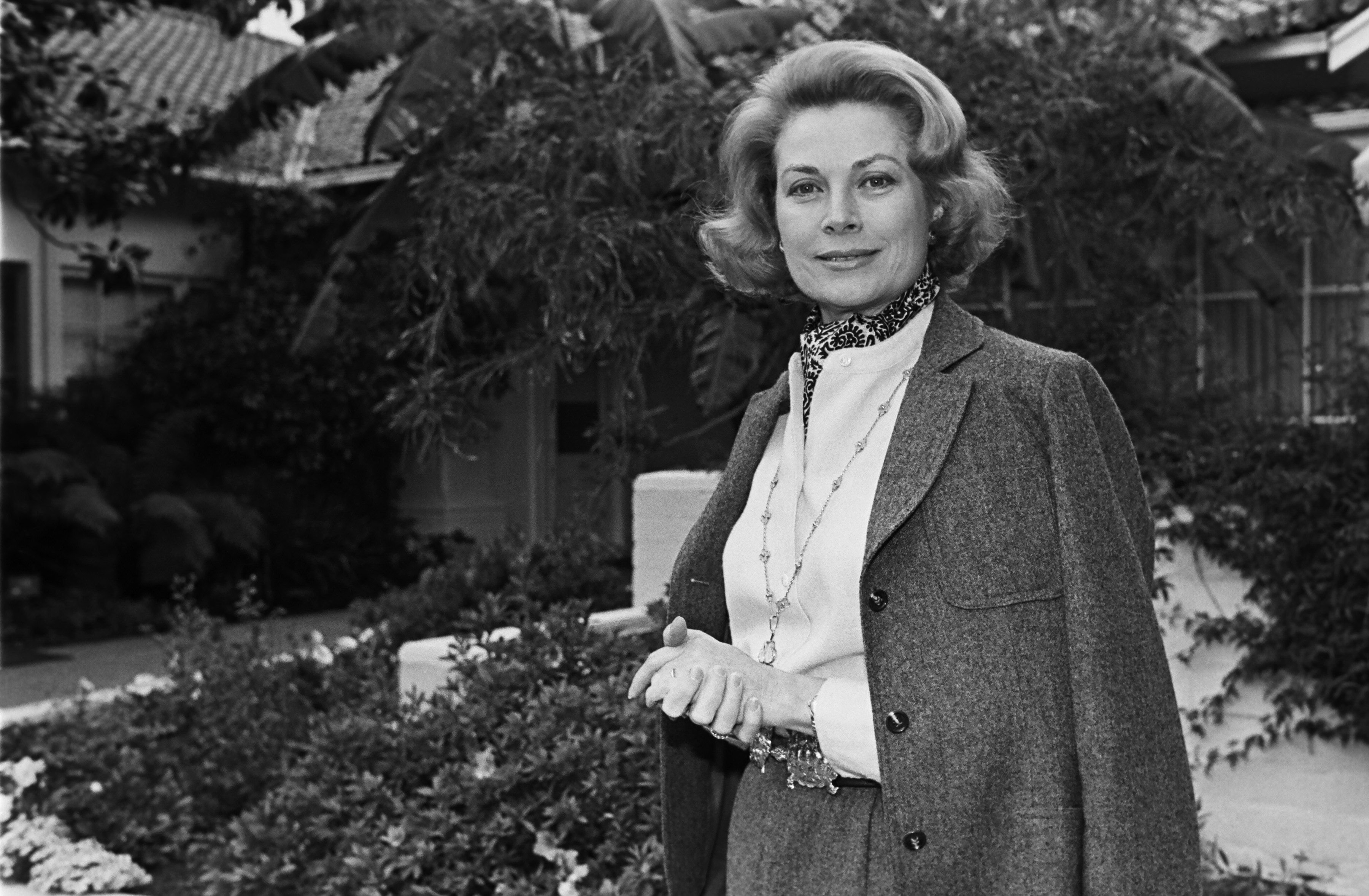 Her acting career was over -- that had been one of the conditions of the marriage -- and from delivering Oscar-winning performances, Kelly was cutting ribbons, inaugurating schools, and enchanting the world with her grace and style.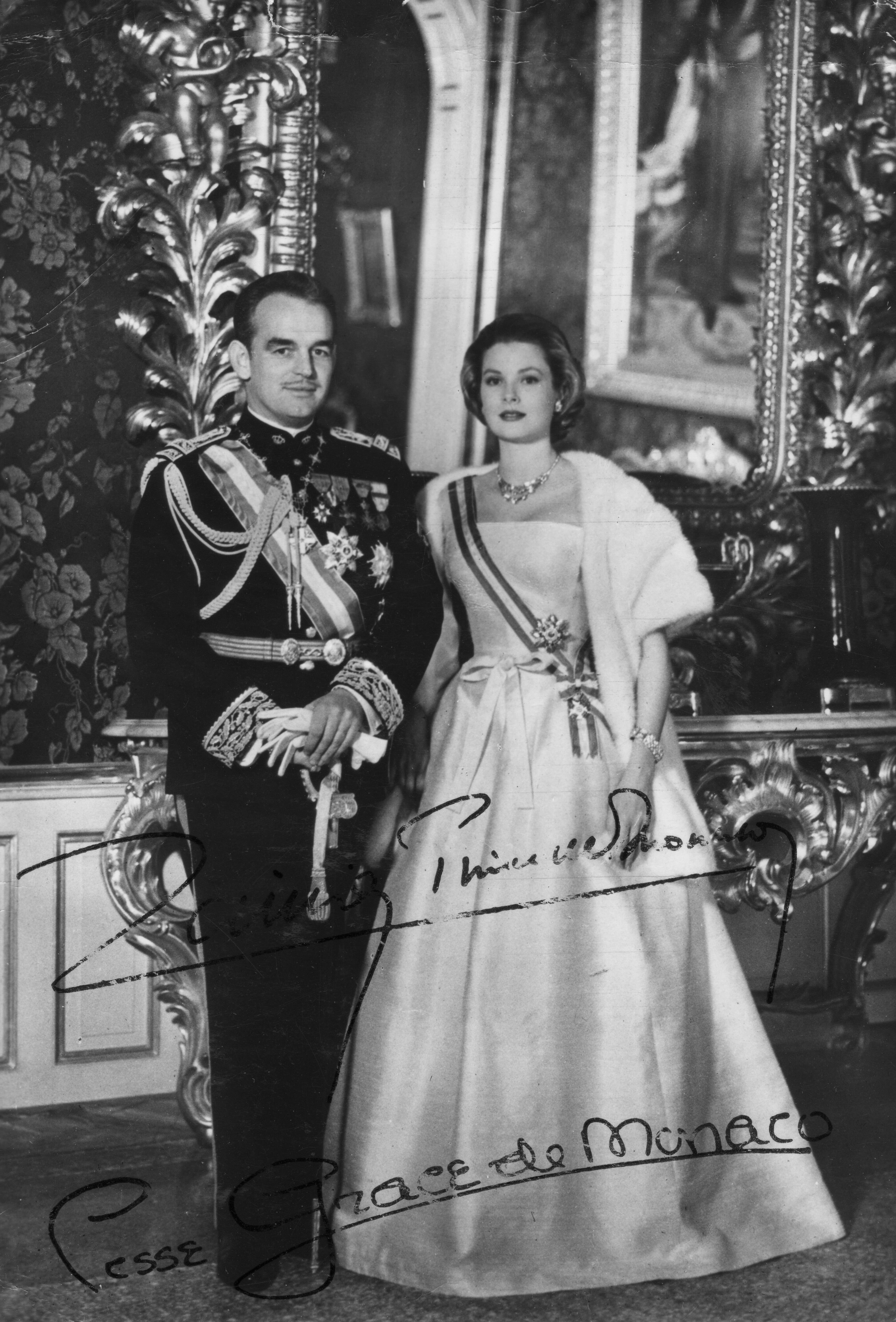 ERASING THE PAST
Prince Rainier banned any films featuring his wife from being exhibited in the principality, and Kelly had to give up her American citizenship. The American screen goddess Grace Kelly was effectively erased, to give way to Her Serene Highness, Princess Grace of Monaco.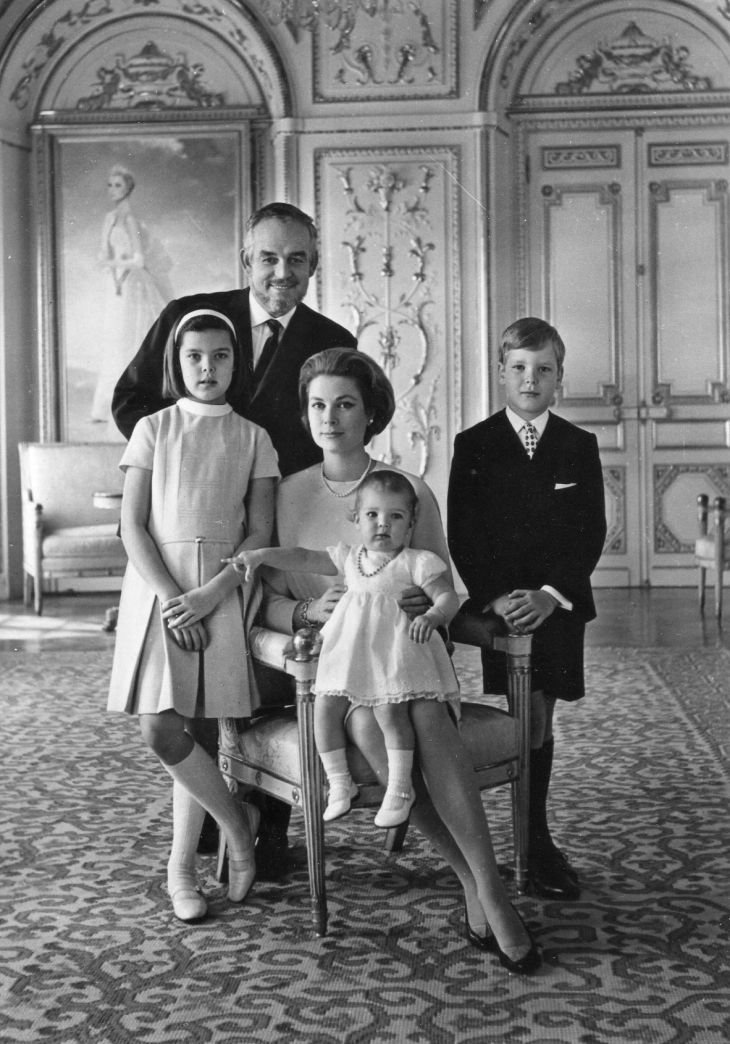 PRINCESS AND MOTHER
A year after her marriage, Kelly fulfilled her duty as Princess of Monaco and gave birth to her first child, Caroline, followed in Albert a year later in 1958, and in 1965 the couple welcomed their youngest, Stéphanie.
Monaco became the most glamorous and sought-after destination for the rich and the beautiful, lured to the tiny Principality by the quintessential Cinderella myth.
But if Monaco changed Grace Kelly, the principality itself was transformed by her presence, and she became the most beloved member of the Monoganeque Royal family.
When Princess Grace died in 1982 in a tragic car accident at the age of 52, her people were devastated, and her Prince, who'd grown to adore the lovely actress he'd married for dynastic reasons, would mourn her for the rest of his life.