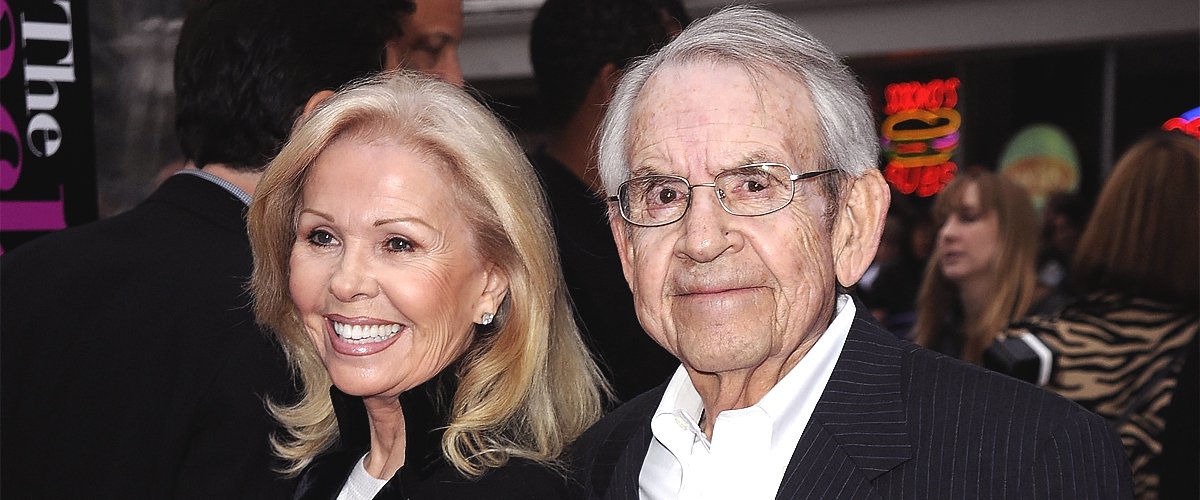 Getty Images
Tom Bosley from 'Happy Days' Left behind a Widow after His Death Nine Years Ago — Meet Patricia Carr

Fans of the 70s hit sitcom "Happy Days" remember Tom Bosley as Richie Cunningham's dad, but for the lovely Patricia Carr he was the man who swept her off her feet.
"Happy Days" star Tom Bosley passed away at the age of 83, survived by his wife Patricia Carr, and his only child, daughter Amy Bosley Baer.
Bosley and Carr had been married 30 years at the time of his death, and the passing of the love of her life left the former actress devastated.
Bosley embarked on a romance with the lovely Carr, and in 1980, two years after Eliot's death, the couple tied the knot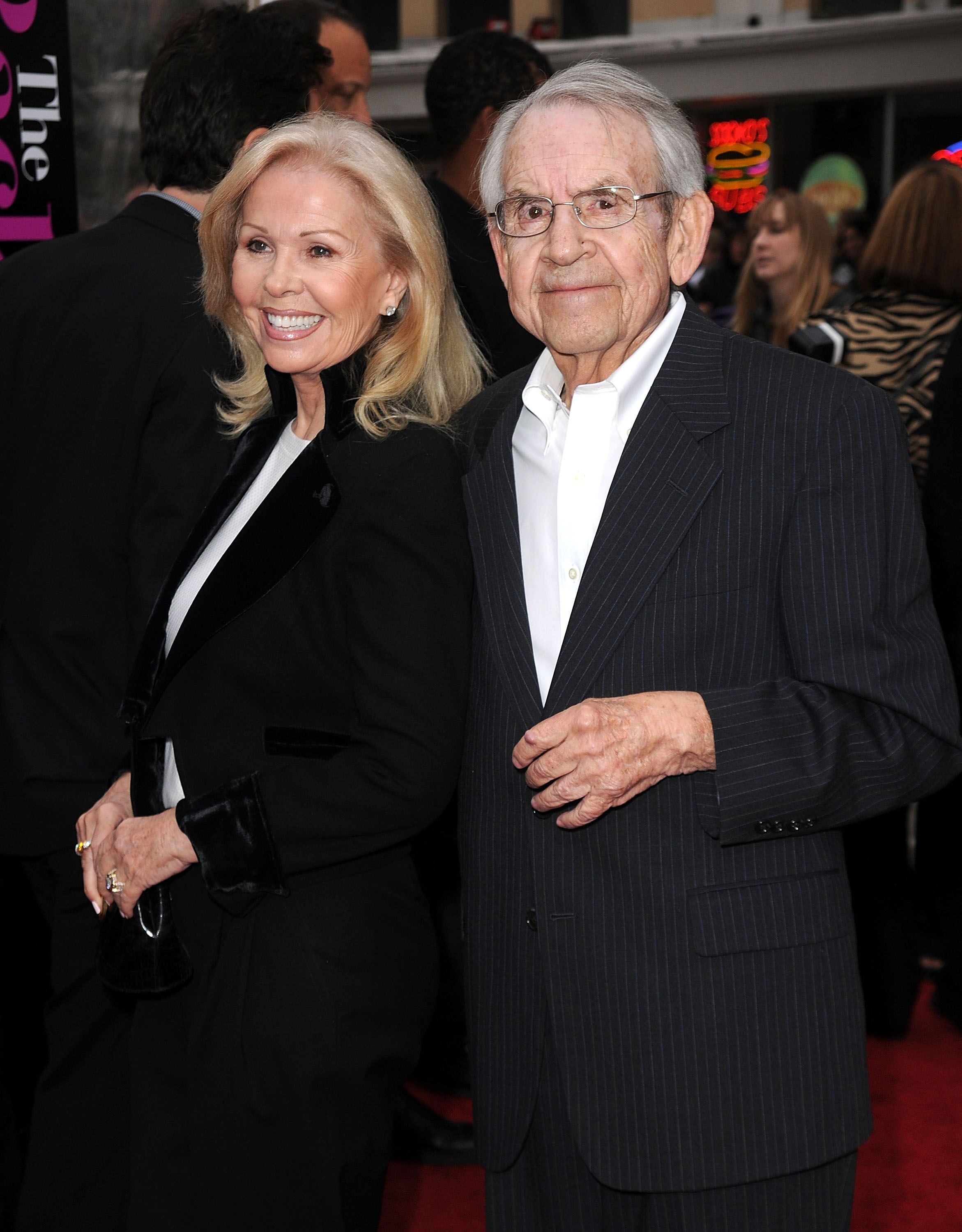 Tom Bosley and his wife actress Patricia Carr at at the premiere of 'The Back-Up Plan' in 2010 | Source: Getty Images
MEETING TOM BOSLEY
Carr was a divorced woman with two daughters when she met the prolific character actor. At that time, Bosley was still recovering from the tragic death of his wife and raising his daughter Amy alone.
The actress/ producer started dating Bosley, at the time he landed his iconic role in "Happy Days," but he was already a respected character actor and a Broadway star.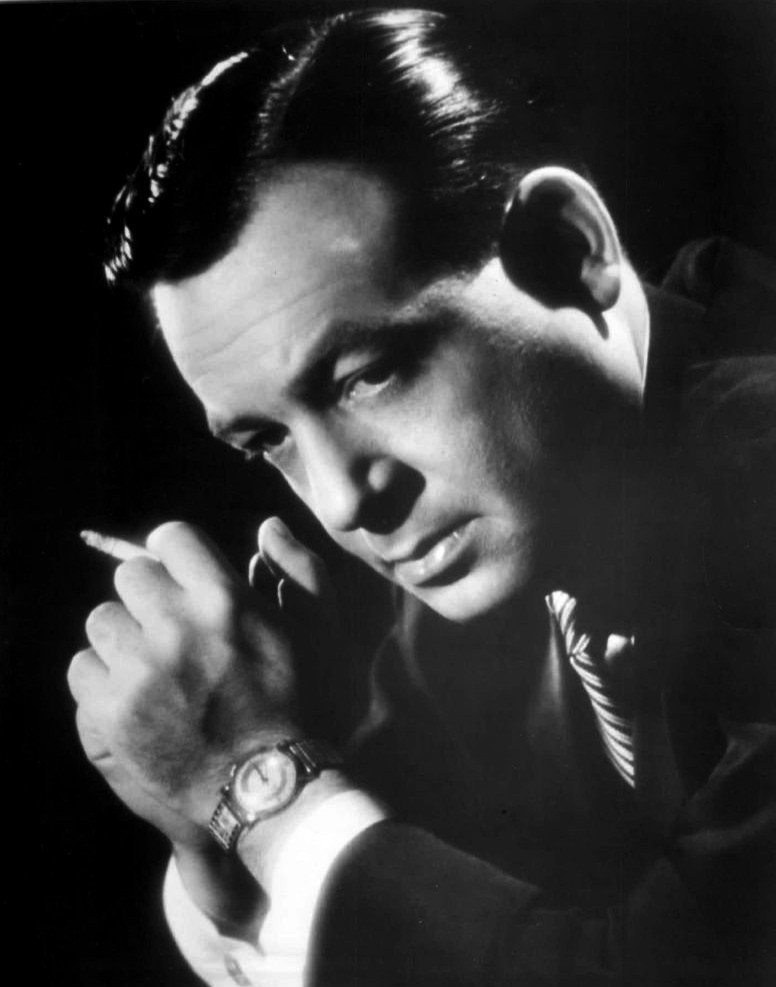 Tom Bosley in the 1960 television program "The Right Man" | Source: Wikimedia
TOM BOSLEY BROADWAY STAR
Bosley, the son of a wealthy Boston family who lost everything after the 1929 Crash, decide he was going to become an actor when he completed his military service in the Navy. Hesitating between heading for Los Angeles o hitting New York, he flipped a coin and sealed his fate.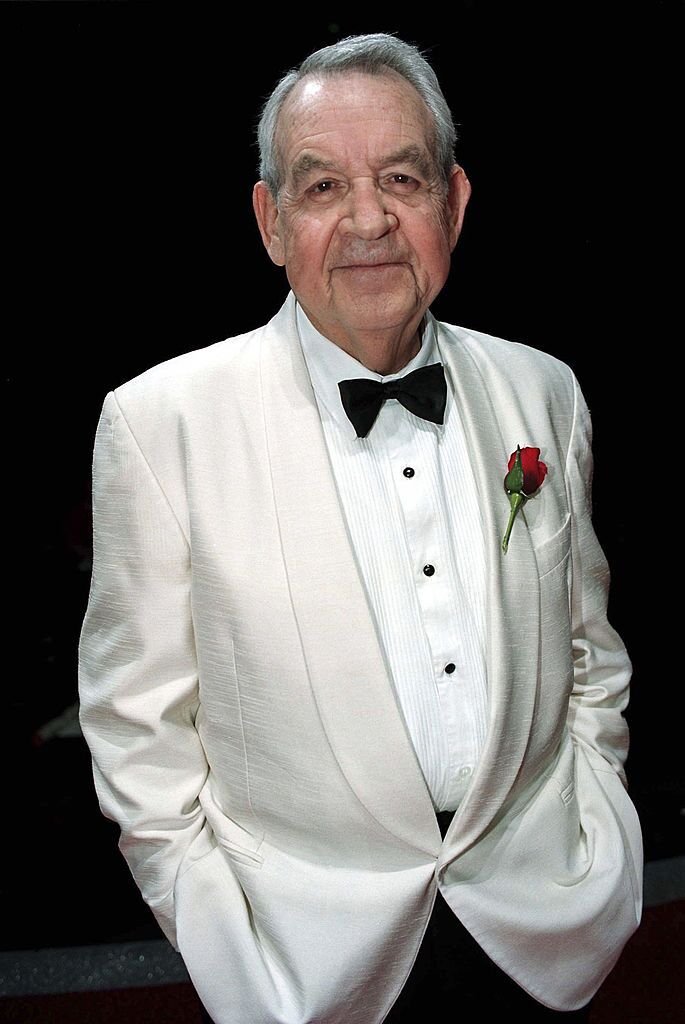 Tom Bosley during rehearsals for 'Happy Days: The Arena Mega Musical' in 1999 | Source: Getty Images
It turned out to be an excellent decision. In 1959 Bosley landed the leading role in the Broadway musical "Fiorello!" about the life of New York mayor Fiorello H. LaGuardia. A political musical was a novelty, and his masterly interpretation won Bosley a Tony, Broadway's converted version of the Oscar.
LOVE ON BROADWAY
It also brought a lovely chorus girl into his life, Jean Eliot, who was to become his first wife. The couple married in 1962, and welcomed their only child Amy in 1966. But a terrible disease would rob Bosley and Eliot of their happy-ever-after.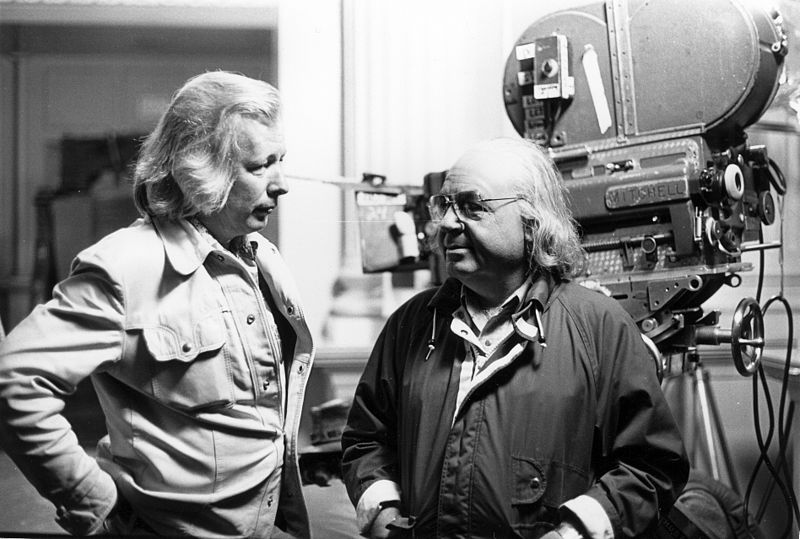 Tom Bosley as Ben Franklin in the 1979 film, "The Rebels" | Source: Wikimedia
Eliot was diagnosed with brain cancer, and for the last 8 years of their 16-year marriage, Bosley stood by her side, and raided their daughter literally alone, as little by little the terrible disease robbed him of the lovely, lively girl he'd married. Bosley said:
"When we learned Jean wouldn't be with us for long (...) I decided that the best thing for Amy was to tell her the total truth, which I did."
DEALING WITH LOSS
Bosley dealt with Eliot's death by working, throwing himself into his projects, and focusing on Amy. But a year after Eliot's death, love came into his life again in the person of actress/ producer Patricia Carr. Bosley said:
"It's all right to go on living your life after you lose a loved one."
LIFE GOES ON
Bosley embarked on a romance with the lovely Carr, and in 1980, two years after Eliot's death, the couple tied the knot. Bosley and Carr created a nurturing blended family for the 14-year-old Amy, which included two step-sisters.
AMY BOSLEY FOLLOWS PATRICIA CARR'S FOOTSTEPS
Amy ended up following her stepmother's steps and became a hugely successful producer, whose film credits include "Las Vegas," with Michael Douglas, Robert DeNiro, Morgan Freeman, and Kevin Kline; "Mary Shelley" with Elle Fanning, "Brian Banks," with Aldis Hodge and "The Pursuit of Happiness," with Will Smith.
Amy has carried the torch for women in film, and in 2018 she became Board President of Women in Film. played a prominent role in the revelation of the sexual harassment so actresses and other film workers in the entertainment industry and is a supporter of the #MeToo movement which started after the Weinstein scandal broke.
Harvey Weinstein was widely known as the founder of Miramax, and Hollywood's most powerful man, what was less well known is that he frequently raped the actresses he cast in his pictures. The scandal broke when actress Ashley Judd broke the silence and revealed she'd been molested by Weinstein.
Scores of actresses Weinstein had victimized came forward, including Rose McGowan, Rosanna Arquette, Jessica Barth, and Kate Beckinsale. On February 24, 2020, Weinstein was convicted of criminal sexual assault in the first degree and rape and sentenced to 23 years in prison.
Amy married to producer Matt Baer, who is best known for co-producing the war film "Unbroken" with Angelina Jolie, from a script written by the iconic Coen brothers. The couple made Bosley and Carr grandparents and welcomed two sons into their lives.
PATRICIA CARR - LIFE WITHOUT TOM BOSLEY
Carr, best known for her roles in "American Gigolo," "The Edge of Night," and "A Stranger Is Watching," retired from acting and concentrated on her career as a producer. As Bosley himself had taught her, life goes on.
In 2019, Carr sadly lost her Golden Retriever, Angel. Angel was 15, a venerable age for a dog, and had been Carr and Bosley's pet, and a consolation when her husband passed away in 2010.
Please fill in your e-mail so we can share with you our top stories!