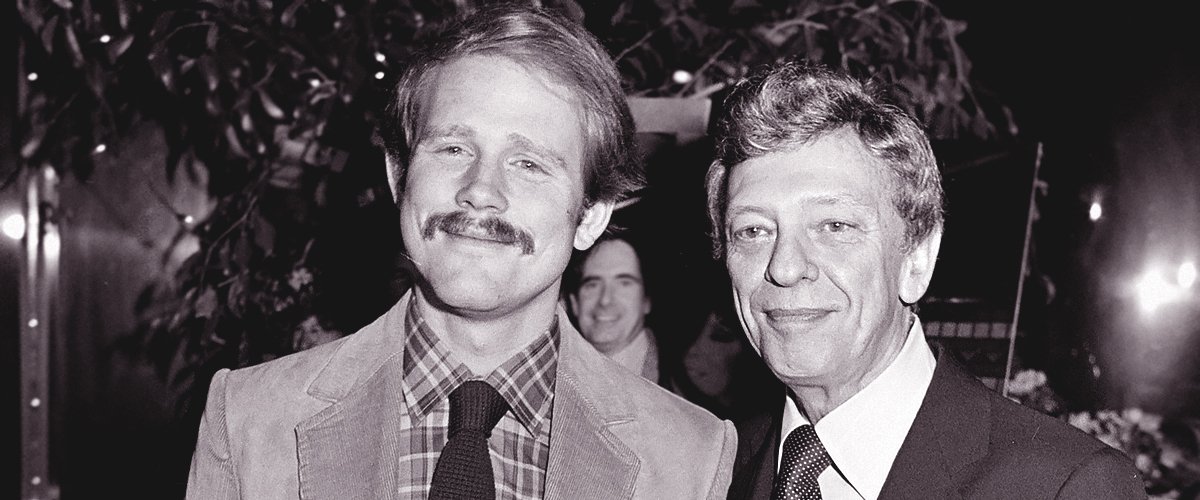 GettyImages
Ron Howard's Father Rance Howard Wrote the Story for His Favorite 'Andy Griffith Show' Episode
Ron Howard first won the hearts of people all over the U.S with his role as young Opie in "The Andy Griffith Show." His father, Rance Howard, came up with the idea for Ron's favorite episode of the show.
Rance Howard's career in the entertainment industry spanned almost seven decades. He was a prolific character actor, but also built a name writing for series and even helping his son Ron Howard develop his first movie feature.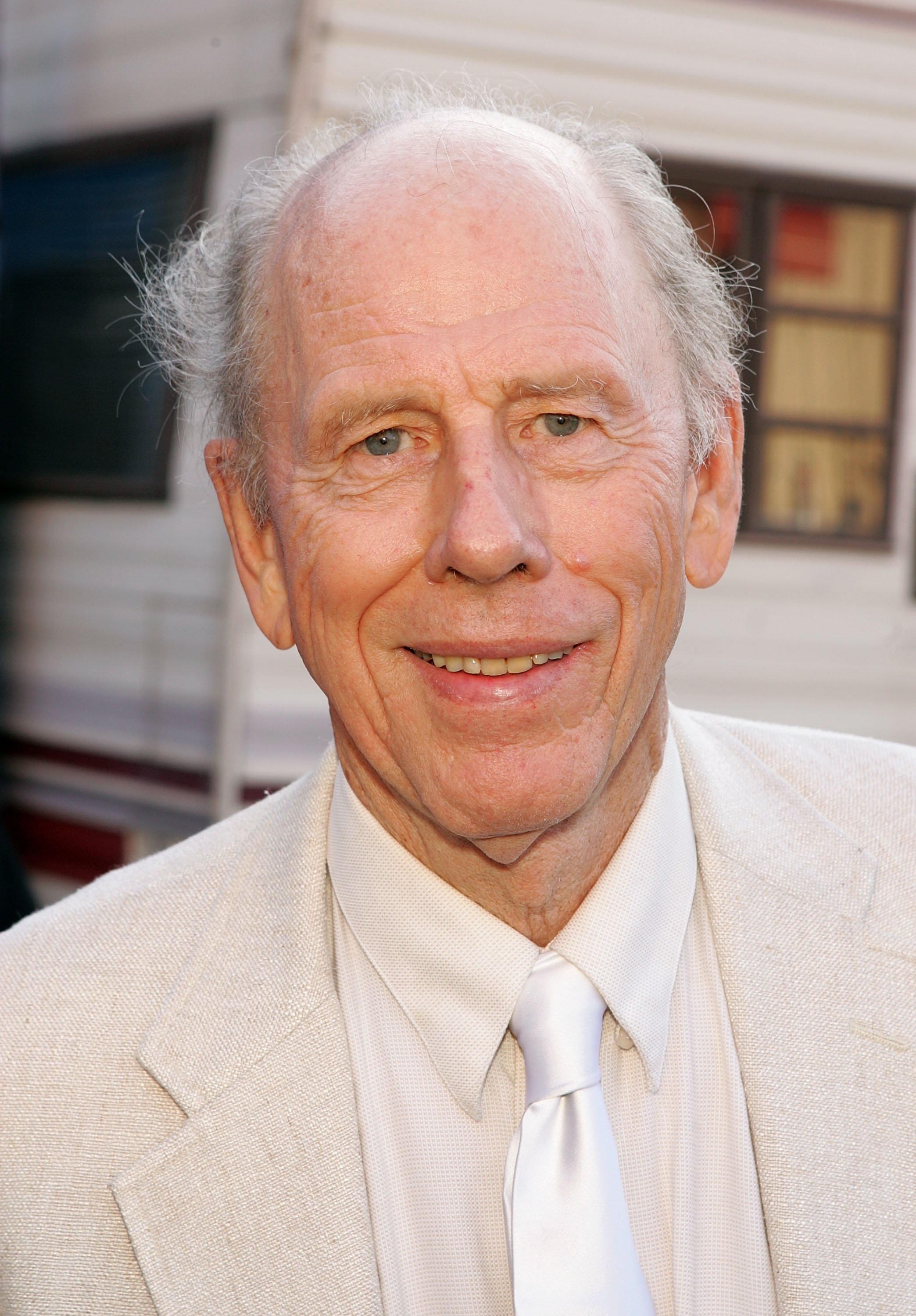 Rance Howard arrives at the premiere of "Cinderella Man" at Gibson Amphitheatre at Universal CityWalk on May 23, 2005 | Photo: GettyImages
AN INNATE STAR
Back in 1956, Rance and then 2-year-old Ron made their debut on the big screen together in the western film "Frontier Woman."
According to Ron, the same thing happened between him and Rance on a baseball game for one of his birthdays when he was little.
Rance and his wife Jean, who was also an actress, had noticed that their son loved being around rehearsals whenever Rance was practicing. So, they decided to give him a chance in the industry from a young age.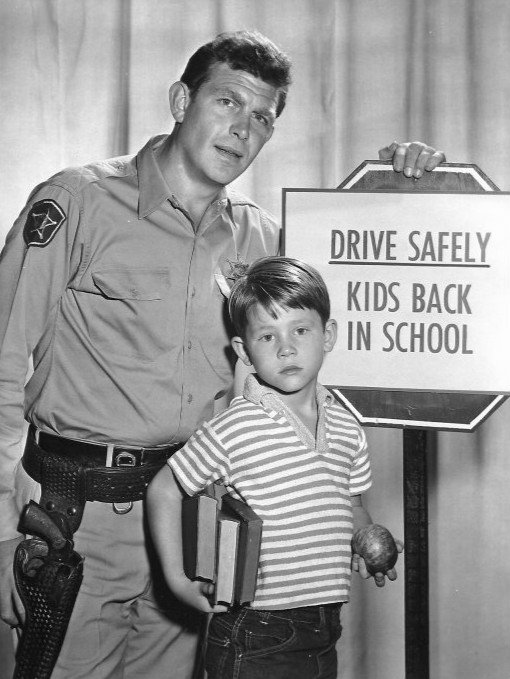 Andy Griffith and Ron Howard in a publicity photo for The Andy Griffith Show, 1961 | Photo: Wikimedia Commons Images
By the time Ron was 5, he had landed the role of Opie Taylor, the son of the title character, in the sitcom "The Andy Griffith Show." Ron went on to portray the role throughout the eight seasons of the series.
For Rance, who was managing his son's career, the relationship between Andy and Opie at the start of the series wasn't what he had in mind, and he didn't hesitate to share his input with the show's creators.
"Having Opie sass back to Andy might get a few laughs, but it's like every other sitcom, and it hurts the father/son relationship," he told the writers, according to his sons.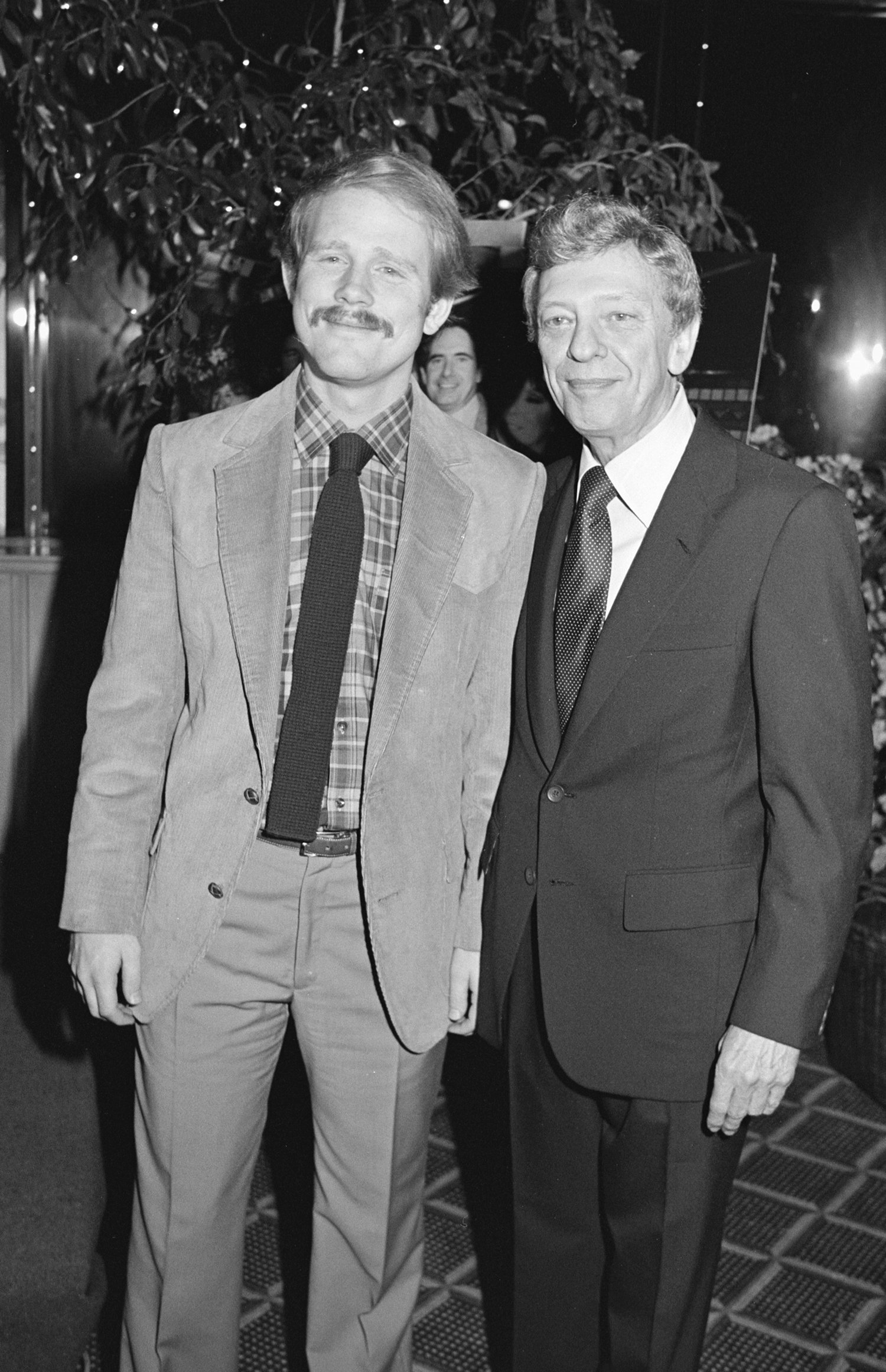 Andy Griffith and Ron Howard, 1984 | Photo: GettyImages
RANCE'S INPUT ON THE SHOW
Although they were surprised by Rance's boldness, Andy Griffith and fellow writers Aaron Ruben and Sheldon Leonard, started to think of a solution to the situation, and eventually came up with the perfect one.
"You're right, Rance," Andy reportedly told Ron's dad at the time, and continued:
"Instead of the usual sitcom approach, we want to base the relationship between Andy and Opie on what we see with you and Ronny."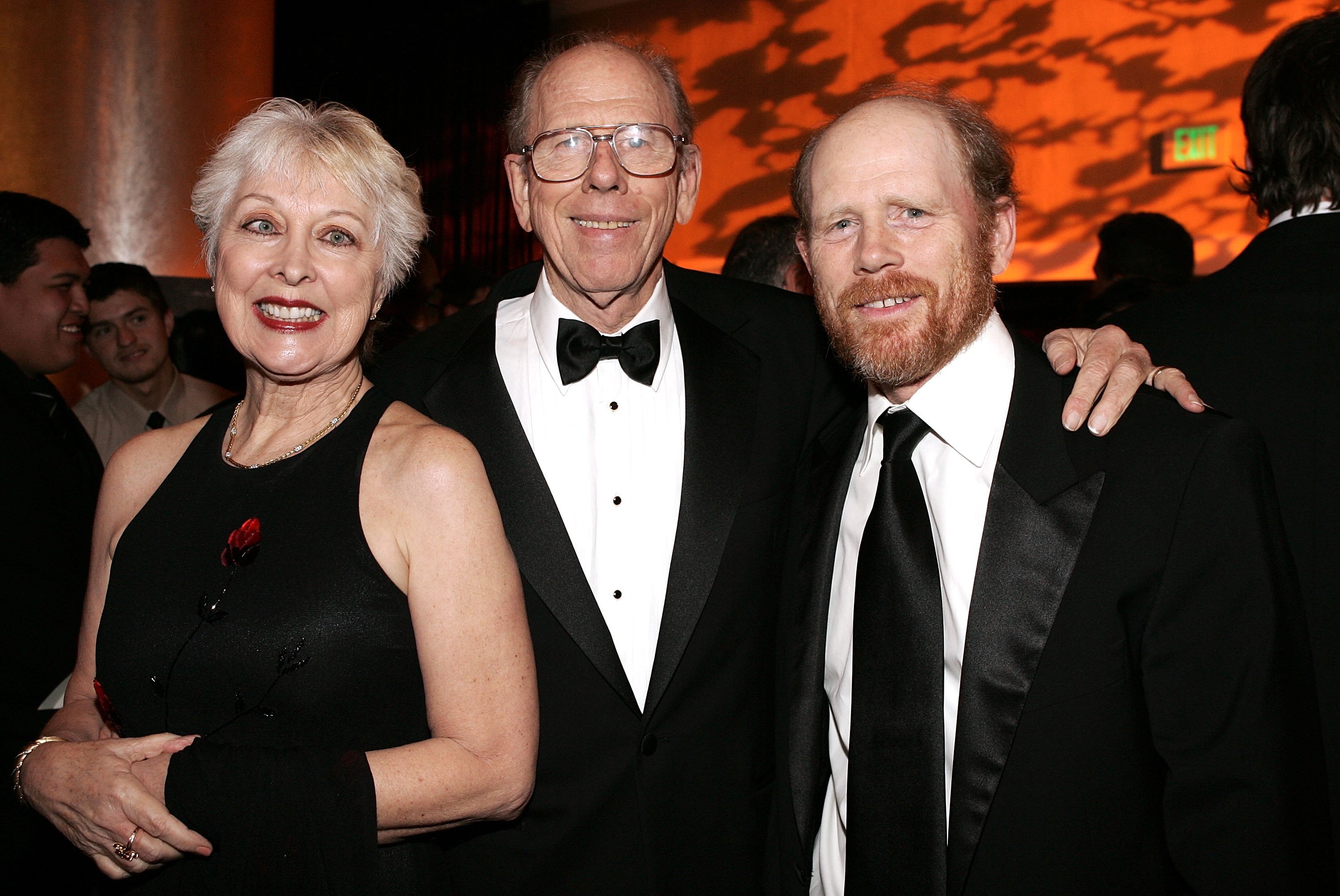 Ron Howard and parents Rance Howard and Judy O Sullivan attend the 56th Annual ACE Eddie Awards at the Beverly Hilton Hotel on February 19, 2006 | Photo: GettyImages
From that day forward, Andy and Rance remained friends for many more years, and Rance went on to make guest appearances on the show on five occasions. He also got involved with the writing of the show.
RON'S FAVORITE EPISODE
Talking to Larry King in 2013, Ron revealed that his favorite episode from "The Andy Griffith Show" was one his father wrote with inspiration from events that took place between them in real life.
The episode, titled "The Ball Game," was part of season 7 of the show and told the story of a baseball game between the Mayberry kids team and the team of a neighboring city.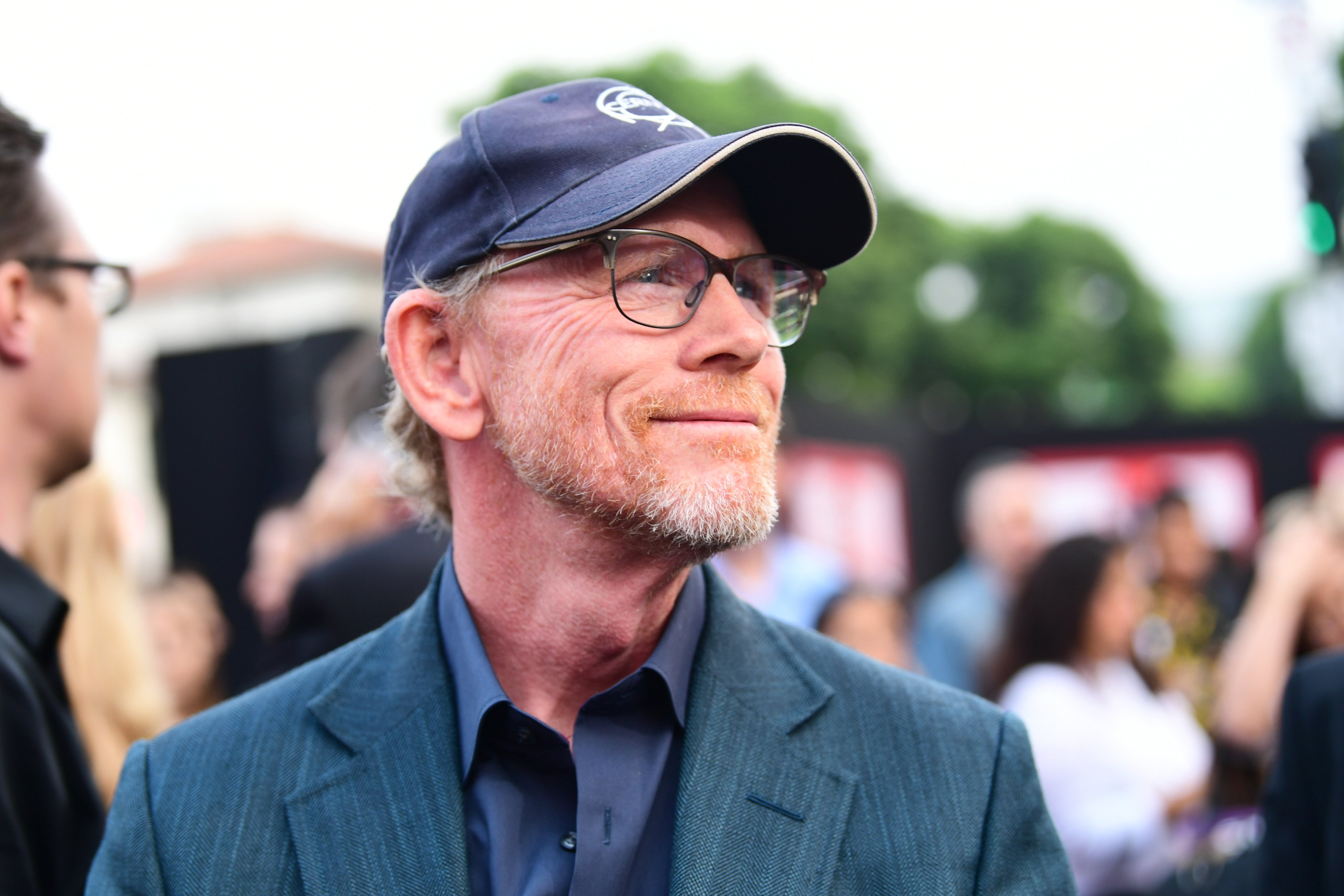 Ron Howard attends the premiere of Lionsgate's 'The Spy Who Dumped Me' at Fox Village Theater on July 25, 2018 | Photo: GettyImages
In the episode, Sheriff Andy is asked to umpire the game, and although he hesitates at first because Opie is part of the team, he's encouraged to accept the position.
However, during the game, Andy calls Opie out at home on a final play that could have given Mayberry the victory. Opie and the rest of the town argue that the kid was safe, but Andy claims he saw the play, and Opie was out.
What follows is Andy receiving the cold shoulder from everyone, including his son, as they deem him a traitor.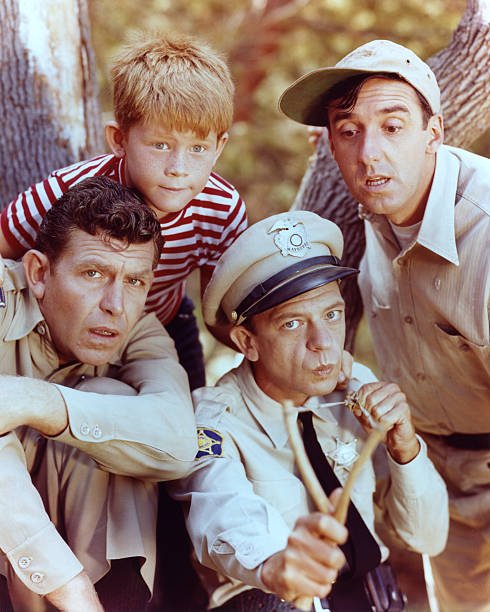 Andy Griffith as Sheriff Andy Taylor, Jim Nabors as Gomer Pyle, Ron Howard as Opie Taylor and Don Knotts as Deputy Barney Fife in 'The Andy Griffith Show', circa 1963 | Photo: GettyImages
However, Andy stands by his position, and eventually, thanks to a newspaper article from Howard, people realize they're being unfair to Andy and let it go.
The plot twist in the chapter, though, comes when Andy's sweetheart Helen reveals that, of the pictures she took of the game, there was one of the controversial play, and Opie was indeed safe.
She confides that fact to Andy's aunt Bee and then shreds the photograph into pieces, keeping the secret from Andy and Opie to maintain the peace.
According to Ron, the same thing happened between him and Rance on a baseball game for one of his birthdays when he was little. Rance was umpiring, and he called Ron out at home.
Ron says Rance found it hilarious that his son got so mad over the call out, so he wrote the story and brought it to Andy, and they made the episode.
RON REMEMBERS HIS DAD
Rance Howard passed away on November 25, 2017, from heart failure complications brought on by the Nile virus infection condition.
Rance's acting credits include 140 films and 177 television shows. Some of his most relevant works include "Zane Grey Theater," "Chinatown," "Ed Wood," "X-Files," "Nebraska," and "Broken Memories."
He also acted in many films directed by Ron, including "Splash," "Cocoon," "The Paper," "Apollo 13," "Frost/Nixon," and "Angels and Demons."
Ron and Clint Howard released a statement to share the news of their father's death and paid tribute to him writing:
"Clint & I have been blessed to be Rance Howard's sons... He stood especially tall for his ability to balance ambition w/great personal integrity."
"A depression-era farm boy, his passion for acting changed the course of our family history. We love & miss U Dad," they continued.
Rance is survived by his two sons and Ron Howard's family -- his wife, Chery Alley, and their daughters, Bryce Dallas, Page, and Jocelyn, who are also actresses, and also son Reed.
Please fill in your e-mail so we can share with you our top stories!