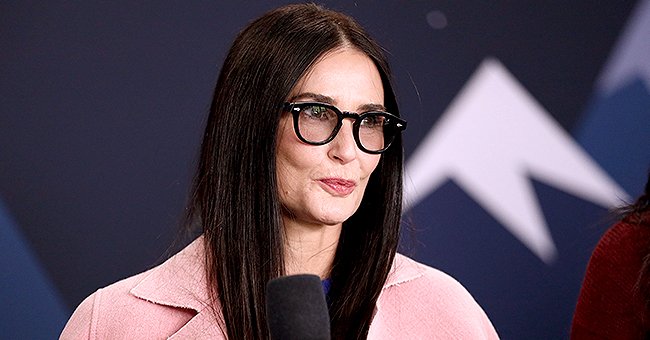 Getty Images
Demi Moore Looks Unrecognizable as She Goes Blonde for New Series 'Brave New World'
People used to see Demi Moore in her signature brunette locks. However, in the teaser for the new series "Brave New World," the actress is barely recognizable for her blonde hair.
The first trailer for "Brave New World" includes a little look at Moore in character as Linda, as shown in the video posted to YouTube by SpoilerTV recently.
Rather than her signature, long raven locks, the 57-year-old, who made her film debut in 1981, is wearing a blonde wig for her role as the society defector.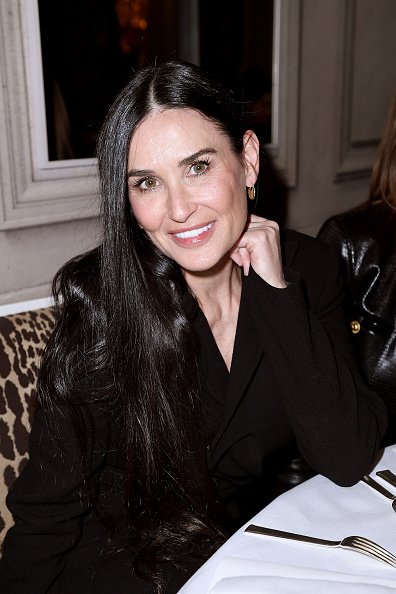 Demi Moore on February 29, 2020 in Paris, France. | Photo: Getty Images
BASED ON THE NOVEL
As reported by HollywoodLife, "Brave New World" is an adaptation of the novel of the same name by Aldous Huxley. The drama series set to debut on the streaming service Peacock.
The series also stars Jessica Brown Findlay, Harry Lloyd, and Joseph Morgan. According to the outlet, there's no release date announced at this point. However, Peacock launches July 15.
As reported by ET, Moore is currently quarantining with her ex-husband Bruce Willis, 65, along with their children — Rumer, 31, Scout, 28, and Tallulah, 26 — in Sun Valley.
GOT STUCK
An insider told the outlet that the "Die Hard" actor got stuck in Idaho in the midst of the COVID-19 pandemic. That's the reason why Willis has been self-isolating with Moore and their kids instead of his current wife Emma Heming and their children in Los Angeles.
"He has a house directly across the street from Demi's house in Sun Valley. It's been for sale for years," the source explained. "He was visiting and his family was considering quarantining there. He got stuck because Sun Valley became one of the COVID-19 hotspots."
In 2000, Moore and Willis divorced after 13 years of marriage.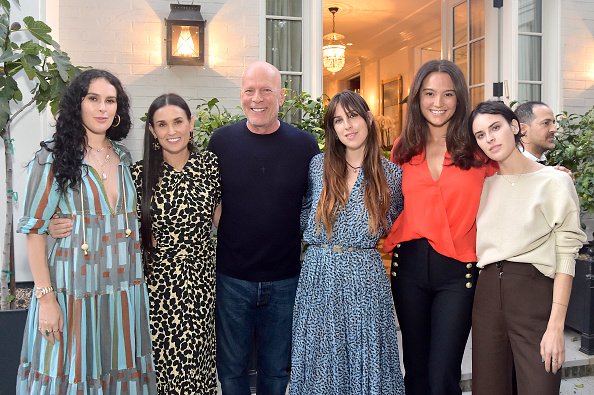 Rumer Willis, Demi Moore, Bruce Willis, Scout Willis, Emma Heming Willis, and Tallulah Willis on September 23, 2019 in Los Angeles, California. | Photo: Getty Images
GREAT RELATIONSHIP
The insider added that Heming approved of her husband remaining in Idaho as she favors sunny Los Angeles. The couple shares two children — Mabel, 8, and Evelyn, 5.
"Bruce, Demi and Emma have always had a great relationship and are good friends and none of this is weird to them," a second source shared. "It's outside people who are making it more than it is."
In 2000, Moore and Willis divorced after 13 years of marriage. A third source told ET that the former couple "never thought they would be forced at this age to stay in one home together 24/7."
In any case, that doesn't mean Moore and Willis aren't enjoying their time together. The source explained that "it's become a slumber party and they have settled in perfectly."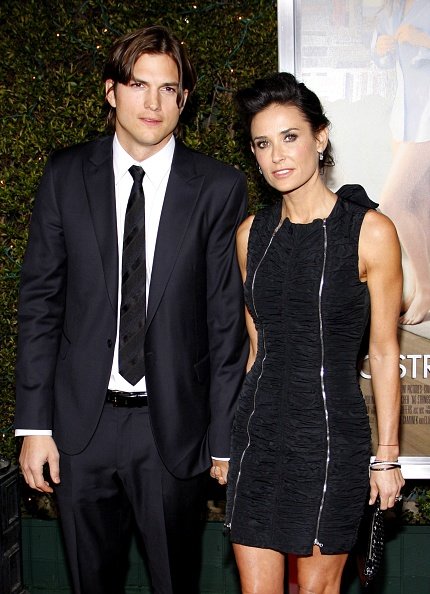 Ashton Kutcher and Demi Moore at the Regency Village Theatre in Westwood, USA on January 11, 2011. | Photo: Getty Images
Meanwhile, Ashton Kutcher, Moore's husband from 2005 to 2013, opened up about his relationship with the actress earlier this year, ET reported.
During a candid chat with Marc Maron's WTF Podcast, the 42-year-old revealed that he and Moore started dating when Tallulah was eight or nine years of age. He added that they divorced not long after Tallulah graduated high school.
Please fill in your e-mail so we can share with you our top stories!