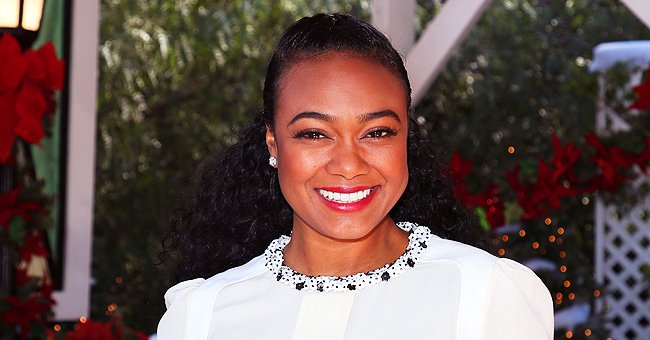 GettyImages
Tatyana Ali of 'Fresh Prince of Bel-Air' Sings 'Doo Doo Song' for Her Sons
Former "Fresh Prince of Bel-Air" alum Tatyana Ali who is currently self-isolating with her husband and two sons, Edward, 3, and 8 months old Alejandro, recently shared a video where she sings to her little kids.
Amid the ravaging COVID-19, many celebrities have been forced to stay at home and spend more time with their kids, with many of them using the opportunity to bond with family members.
Talented actress Tatyana Ali, who is best known for her role as Ashley Banks in the popular television sitcom "Fresh Prince of Bel-Air," is using her extended time at home to bond with her two sons.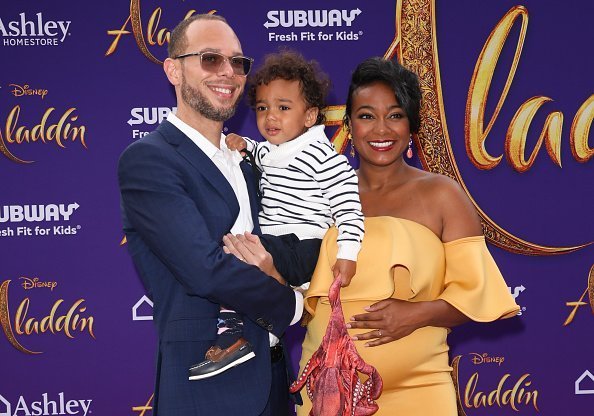 Vaughn Rasberry, Edward Aszard Rasberry, and Tatyana Al attend the premiere of Disney's "Aladdin" on May 21, 2019 | Photo: Getty Images
Tatyana recently shared an adorable video of her and her kids while relaxing at home. In the video, the singer and actress can be seen singing a "Doo Doo song" to her little boys.
While the actress sang, she carried her youngest son Alejandro in her thighs, and his older brother can be spotted jumping continuously from the couch to the floor. Sharing the video on her Instagram, the mother of two wrote in the caption:
"My three year old said he was bored again. I felt like a failure. I tried to make it up to him with a song."
Tatyana Ali and her husband, Dr. Vaughn Rasberry, welcomed their second son Alejandro Vaughn Rasberry eight months ago on August 15, 2019.
The 40-year-old actress who kept much of her pregnancy for her second child private couldn't hide her joy at the new addition to her family, expressing that she and her husband were "gushing in joy."
Tatyana Ali met her husband, Dr. Vaughn Rasberry, on an online dating site.
The couple are also proud parents of Edward Aszard, who they welcomed back in September 2016. Tatyana has been very detailed about her experience with motherhood through her People Babies blog. In one unique piece, the actress gushed about being a first-time mom:
"When I kiss him in his sleep, soundly in REM, dreaming his baby dreams, he smiles, and my heart explodes out of my body and into all of the space surrounding us."
The "Christmas Everlasting" star who has Panama and Trinidad roots has also been very candid about her parenting style in past interviews.
She claims that she is more laid back with her parenting but emphasized that she plans on making her son understand the importance of his heritage and being proud of it.
Meanwhile, Tatyana Ali met her husband, Dr. Vaughn Rasberry, on an online dating site eHarmony in 2015.
After exchanging a couple of letters, the lovebirds eventually met and got engaged in 2016. Later in July that same year, the couple tied the knot in a private ceremony in Beverly hills.
Please fill in your e-mail so we can share with you our top stories!