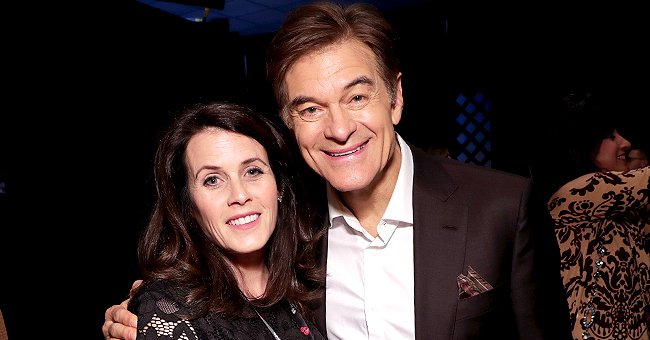 Getty Images
Mehmet Oz's Wife Lisa Is a Big Part of the Doctor's Life — Meet Her
Dr. Mehmet Oz has been married to Lisa since 1985, and to this day, their relationship remains strong. The couple is blessed with four children.
In an article she wrote for Oprah.com, Lisa said that her husband regularly discusses "the medical virtues of wedded bliss: It can lower your stress level, reduce your risk of Alzheimer's disease, and even improve cancer survival rates."
"All very well—but the operative word here is bliss," she added. "It's been proven that it takes a happy marriage to reap the most from those benefits."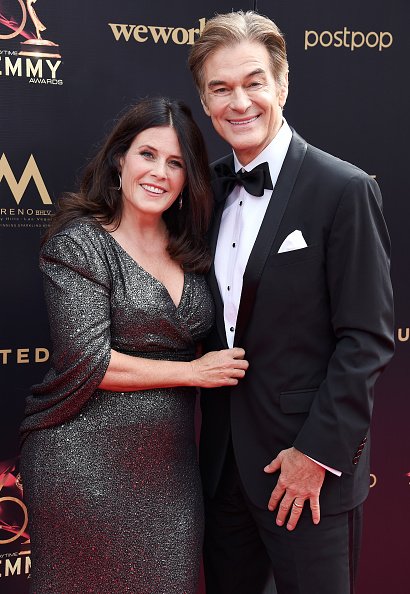 Lisa Oz and Dr. Mehmet Oz at Pasadena Civic Center on May 05, 2019 in Pasadena, California. | Photo: Getty Images
REINVENTING THEIR RELATIONSHIP
Lisa also shared that if she wants to have a heart-to-heart with Dr. Oz, she gets him occupied with another more engaging activity, such as working out together or going for a stroll.
She also encouraged other couples that if there's something in their marriage they want to be changed, they have to do something about it themselves. For quite a long time, Lisa continued, she wants her husband to work less and play more.
Meanwhile, in a 2018 interview with Closer Weekly, Dr. Oz revealed that he reinvents their relationship every seven years. He added that regular retreats to their home fill in as incredible chances to check in with one another.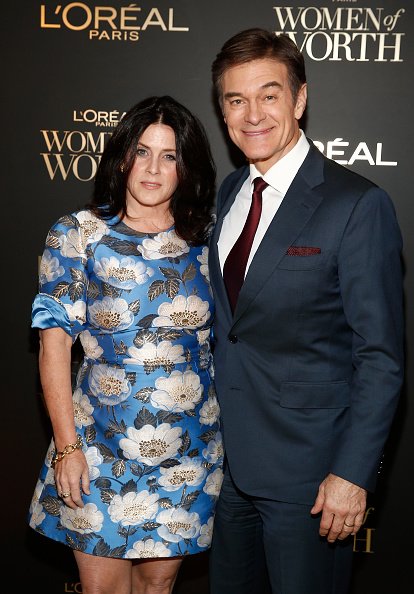 Lisa Oz and Dr. Oz at The Pierre Hotel on December 5, 2018 in New York City. | Photo: Getty Images
IDEAL HOME
The loved-up couple has four children together — son Oliver and daughters Daphne, Arabella, and Zoe. As reported by PEOPLE, two decades ago, Dr. Oz and Lisa started their quest for that ideal home where to raise their growing family.
Their ideal plot wound up being on top of the Palisades, a hilly area in Cliffside Park, N.J., overlooking the Manhattan skyline.
The couple, who has been married since 1985, has teamed up on many projects.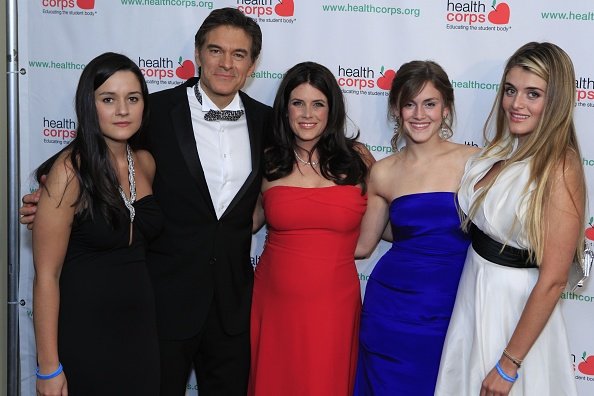 Arabella Oz, Dr. Mehmet Oz, Lisa Oz, Zoe Oz and Daphne Oz at Pier 60 on April 21, 2010 in New York City. | Photo: Getty Images
THE COUPLE'S LOVE STORY
Dr. Oz and Lisa initially met at a family dinner prepared by their dads, both heart specialists. The two hit it off yet dated secretly at first, according to Biography.
In an interview, Dr. Oz said that he quickly fell in love with her. However, he didn't want his dad to know because he didn't want him to have the pleasure of thinking he had set his son up with his future spouse.
The couple, who has been married since 1985, has teamed up on many projects. That includes the bestselling "YOU" book series.
Dr. Oz shot to fame as a regular on "The Oprah Winfrey Show" before starring in "The Dr. Oz Show." He is a celebrity heart surgeon.
In September 2019, Dr. Oz posted a childhood picture of himself with his mother, Suna Oz, after revealing she has Alzheimer's disease and that he failed to see the signs.
Symptoms of early-stage Alzheimer's include agitation, losing things, trouble in finishing tasks, and struggling to follow or participate in a discussion. Dr. Oz said that his mom showed these indications.
Please fill in your e-mail so we can share with you our top stories!