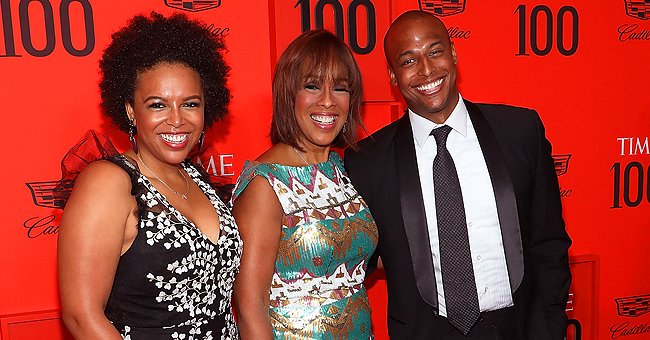 Getty Images
Gayle King of 'CBS This Morning' Is Doting Mother to Son William and Daughter Kirby
The CBS host is a great role example of motherhood and friendship. Her professionalism as an important daily reporter has not diminished the attention required to be a great mother, confirmed by her best friend, Oprah Winfrey.
Famous TV news reporter, Gayle King, is so proud of her children she always talks about them on her social media. She recently posted pictures for Easter celebrations, writing how much she misses them because of social distancing.
In the photo collage she made, she appears in the above picture showing a tablet where Andrea Bocelli is singing on a streamed concert, while in the image below, both her children, Kirby Bumpus and Will Bumpus, take selfies for their mom since they are in California amid coronavirus pandemic.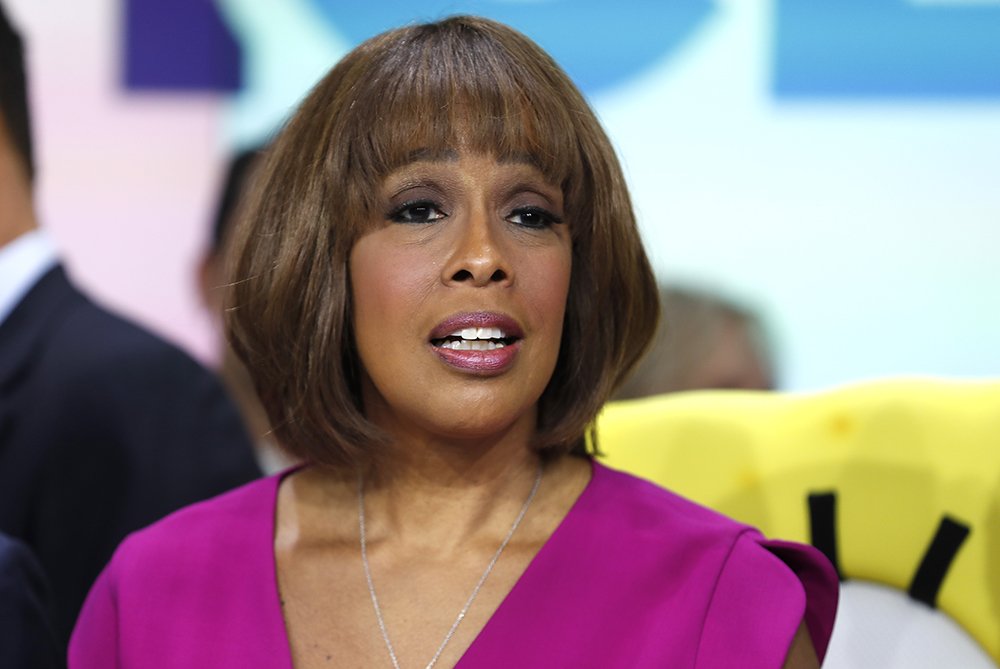 Gayle King attends as ViacomCBS Inc. rings the opening bell at NASDAQ on December 05, 2019 in New York City. I Image: Getty Images.
Gale captioned the images:
"Me & @andreabocelliofficial in NY on this Easter Sunday! My favorites in California.. selfies more important now that we are separated for who knows how long .."
GREAT RELATIONSHIP
It is known how important it is for Gale her relationship with her children. We can easily take a look at her Instagram account to see the many moments, celebrity events and even trips they share together on a regular basis.
Last year her daughter Kirby got engaged, and right after the new fiancé, Virgil Miller, popped the question, Gale and Will were there to celebrate, even though Kirby thought they both were in LA at the time.
Gale has also shared about Will's tradition on his birthday, on going together as a family to eat at Red Lobster restaurant. The first time it happened was when Will turned 8, and they have done the same every year ever since. "He loves the biscuits", Gale has said to the media.
Other posts show gala events they attend together, especially the ones where Gale is being awarded. They also travel a lot and it is lovely to see the quality time they spend as a family. Gale affectionately calls her children her "favorites" so there is no doubt she adores them, but she also expects to be a grandmother soon.
FRIENDS FOREVER
Gale has known Oprah Winfrey since she was about 21 years old, and from that time to these days, they are still best friends. Oprah is the godmother of both Gale's children and she even has said how much she admires Gale by the way she has managed her motherhood with her professional life.
Oprah has also said that Gale is the best mother she has ever seen and that she has really been there for them. The host star has also said how Gale is a role model for her as a friend, and that she does not have a better example of a mother and a friend than her own pal.
Please fill in your e-mail so we can share with you our top stories!