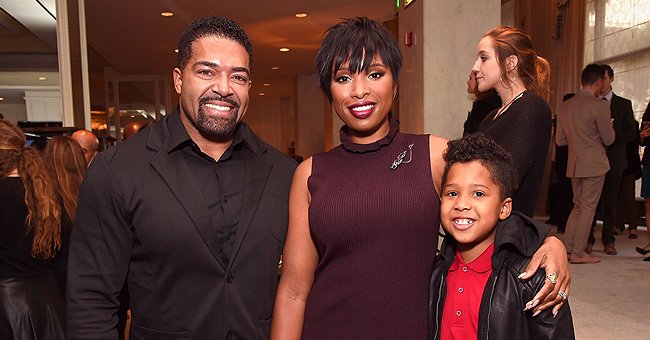 Getty Images
Jennifer Hudson's Ex David Otunga Conditions Their Son's Hair to Build up His Confidence
Jennifer Hudson's ex-fiancé, David Otunga, shared a sweet moment with his son as he taught him about self-confidence while doing his hair.
Former wrestler David Otunga shared a video of himself teaching his son, David Daniel Otunga Jr, about self-confidence while doing his hair. In a heartfelt caption, David admitted to struggling with his own self-confidence as a child and revealed:
"I'm big on building up my son's #confidence. I used to get teased about my hair, my eye color, my skin tone, you name it."
While putting in the conditioner and combing his son's hair. David admitted to him that he used to get upset when children at school would call him pretty.
He explained to David Jr. how he overcame his frustration with the name saying, "all the girls like pretty a boy, so I started to embrace it."
David shared that he is trying to "flip the narrative" of such words with his son to help him brush off bullies and build his confidence by instilling a different outlook, he explained:
"Instead of seeing your differences as a weakness, change the way you look at them and make them a strength."
Many of David's fans praised him for creating such sweet father-son moments that make for lasting memories. Other fans called him an amazing father.
One fan said, "great hands-on dad!" Another fan shared a touching story of how their son went through a similar experience and revealed that the video David posted brought a smile to their teenager's face.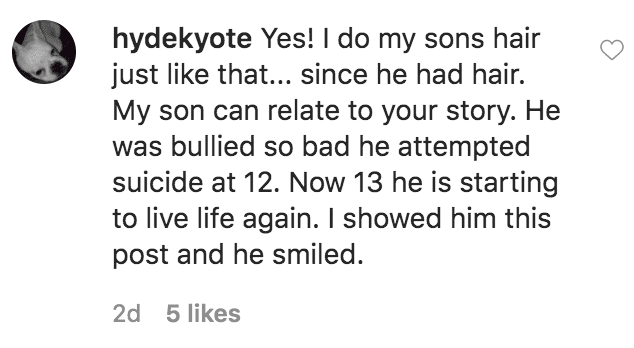 A fan commented on a video of David Otunga giving his son talk about confidence while doing his hair | Source: Instagram.com/davidotunga
David Jr. also shares a special bond with his mother,
, through their love for music and performing.
It is reported, Jennifer revealed that her son had developed a passion for music at a young age, just like she did growing up, and they often compose songs together.
Jennifer and David had been engaged for nine years before they broke up. Since then, the former couple has been in a two-year custody dispute over their son.
According to E!, Jennifer and David have come to an undisclosed custody agreement after months of allegations of abuse, child endangerment and infidelity.
Please fill in your e-mail so we can share with you our top stories!