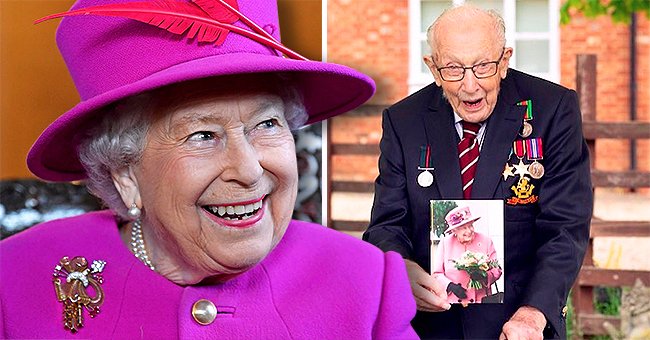 GettyImages // instagram.com/theroyalfamily
Queen Elizabeth Sends Birthday Wishes to WWII Vet Tom Moore Who Raised Millions for Charity
The WWII Veteran, Captain Thomas Moore, who raised millions of dollars for charity, turned 100 today. He, however, got an honorable birthday wish and present from the Queen of England.
The centenarian is still hale and hearty, and he recently earned his place in the hearts of many across the globe.
In recognition of his contributions to the NHS in an attempt to combat the novel coronavirus, the British monarch has made him an honorary colonel.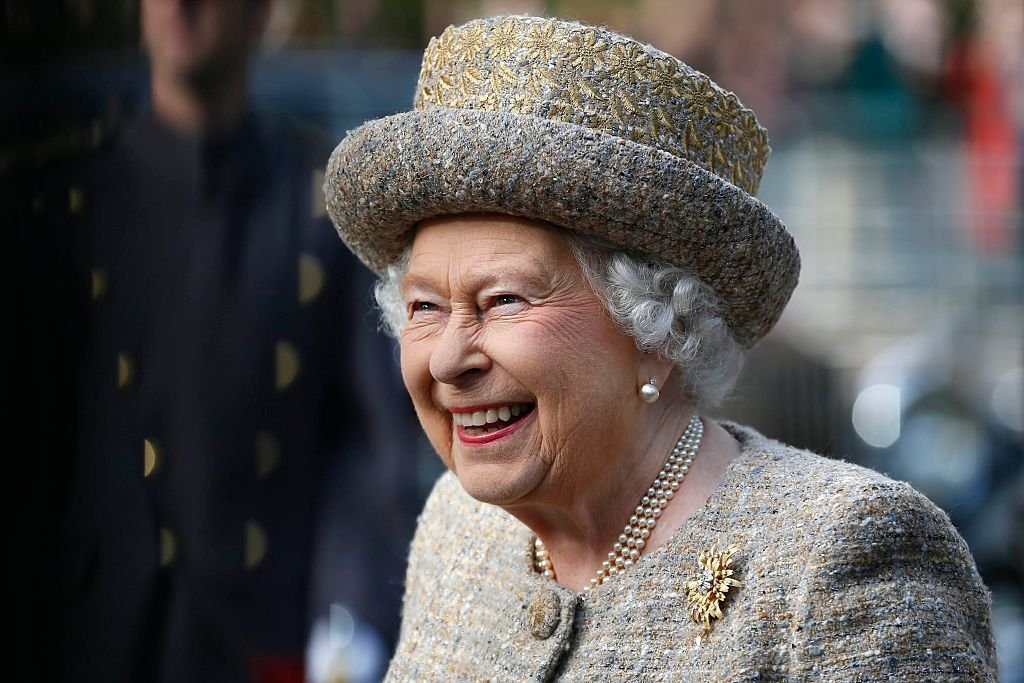 Queen Elizabeth II arrives before the Opening of the Flanders' Fields Memorial Garden at Wellington Barracks on November 6, 2014 | Photo: Getty Images
Queen Elizabeth didn't stop at that; the royal instructed her representative in the county, the Lord Lieutenant of Bedfordshire, Thomas Miller, to deliver a personal birthday card.
On the Royal family's IG is a picture of Captain Thomas dressed in a navy blue suit with several medals dangling on his breast pocket. Another showed him standing beside some yummy looking cakes. @theroyalfamily then detailed:
"...The Queen's personal representative in the county delivered a birthday card to Captain Tom Moore from her majesty."
Briefings from the caption further suggested that the Queen's gesture isn't peculiar to significant birthdays but wedding anniversaries. Annually, in the name of the Queen, personalized cards are sent.
The celebrant has also been presented with a Defense Medal before the VE Day celebration. Defence Secretary, Ben Wallace praised the war hero and referred to him as "simply inspirational."
Sources hinted that he would be spending the most of the day in self-isolation with his child and grandkids.
Before the end of the day, other birthday presents for the national hero includes two flybys. Several Britons also sent out birthday cards to the celebrant, which totaled to about 125,000.
Celebrities across the world were not left out, as they sent heart-melting messages to Captain Tom. From Amanda Holden, who talked about him on her radio show, to Piers Morgan, who wrote about him: "Happy 100th Birthday COLONEL Tom." Everyone had well wishes for the celebrant.
Captain Tom's passion and skill as a formidable officer who was involved in World War II and his recent donation of $37million, which was raised by the veteran walking some laps in his garden before turning 100, is responsible for all the love he's getting.
He resides in southeast England, with his married daughter, who has two kids, and sources hinted that he would be spending the most of the day in self-isolation with his child and grandkids.
Though Captain Tom tweeted a message of gratitude after the fundraising, he revealed to CNN that he was "absolutely overwhelmed" with the amount he generated.
The WWII Veteran also has singing attached to his resume as his recent cover of "You'll Never Walk Alone" with Michael Ball earned him the number one spot on the UK song chart.
Please fill in your e-mail so we can share with you our top stories!