Anderson Cooper and His Son Wyatt Reportedly Enjoyed an Awesome 1st Weekend
CNN host Anderson Cooper just spent his first week as a father to his newborn son, and apart from finding the experience "awesome," he also thinks it's "way better than Netflix."
Anderson Cooper had barely spent a moment away from his son Wyatt, whom he welcomed via surrogate on April 27.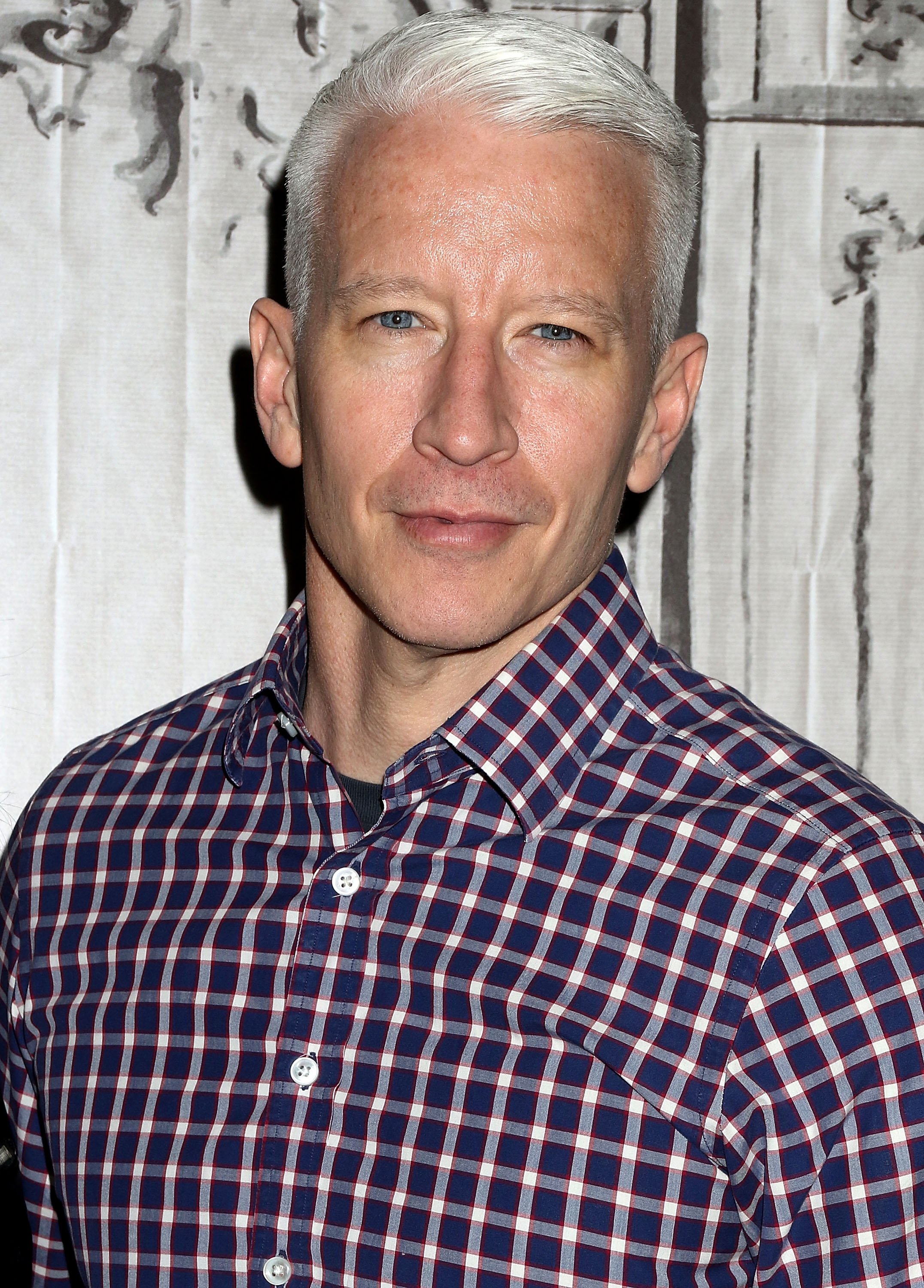 HIS EXPERIENCE
On Monday evening, just as the 52-year-old's show, "Anderson Cooper 360°," came to a close, Anderson reportedly had a quick chat with Chris Cuomo before his show, "Cuomo Prime Time" kicked off.
Gushing about his first week being a dad, Anderson told Chris that "it was awesome." Smiling broadly, Anderson elaborated:
"I spent the whole weekend just looking at him and burping him and feeding him. It was great."
Chris laughed when Anderson compared Wyatt Morgan sleeping "like this amphibious tree frog" on his chest, and quipped that he would find "better metaphors" with time.
NOTHING COMPARES
But notable is the constant smile on Anderson's face since becoming a father, and Chris couldn't help but add that he loves watching the change it brought about since there is "nothing else like it."
While speaking with Kelly Ripa and Ryan Seacrest on their show, Anderson reportedly said that he finds himself staring at Wyatt for hours, and added that there is "nothing better" than practicing skin to skin by holding his son to his chest.
 NETFLIX DOESN'T COME CLOSE
According to Anderson, it seems like Wyatt already has some "sort of understanding" of sounds, even though he doesn't know if he can actually see him at this stage, and added:
"I just can't help but stare at him. It's just wild. It's way better than Netflix, I'll tell you that."
A DREAM COME TRUE
Anderson announced news of Wyatt's birth on his show and social media three days after the fact and expressed his delight at the realization of a dream he never thought possible as a "gay kid" growing up. 
With his social media announcement, the 52-year-old shared not only a sweet picture of his newborn son but also his gratitude towards the "remarkable surrogate" who made it all possible.
ANDERSON'S EX WILL PLAY A ROLE
Despite the end of Anderson's romantic relationship with his former partner, Benjamin Maisani, he still plans on them both co-parenting baby Wyatt. 
During a video call with Stephen Colbert, Anderson reportedly said that Benjamin is his "family," and consequently, he is baby Wyatt's family as well.
SUPPORT FROM HIS FRIENDS
However, Anderson Cooper also has the support from his friends, who excitedly congratulated the CNN host when the news broke. 
While Chris Cuomo threw in some fatherly advice, Andy Cohen already started planning playdates between their sons, since Andy welcomed his son Benjamin early this year. Ellen DeGeneres, on the other hand, sent him "so much love."