Getty Images
Eddie Murphy's Daughter Zola Says Ghost Touched Her in a New Post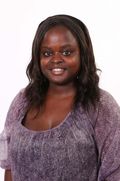 Eddie Murphy's daughter, Zola Murphy, claimed a ghost touched her. The model shared a video of the incident, which had her followers sharing their thoughts on the situation.
"Coming to America" star, Eddie Murphy, is the proud father of ten children. In an interview with Ellen DeGeneres, he revealed that he usually gets mixed reactions from people when they comment on his large family, he explained:
"Men kind of look at me like, 'He's crazy. How much did that [expletive] cost?' And women, there's something sexy about it."
Unlike his children, the comedian has no social media accounts, and he keeps the details of his family life relatively private.
During an episode of "Live with Kelly and Ryan" he revealed that his children are natural comedians, he gushed, "the Murphy family has a great sense of humor. Everybody's funny."
Giving a rare admission of personal life, his daughter, Zola Murphy, whom he shares with his ex-wife, Nicole Murphy, opened about a supernatural occurrence she experienced while relaxing in her home.
It wasn't quite as gripping as a scene from "The Sixth Sense," but she shared a video of a strange figure brush past the front of her t-shirt.
The incident riled some of her followers, who shared their surprise. One person said, "one thing is hearing, but seeing it is crazzzzzy."
It was pointed out by another person that despite the hazy appearance of the figure, it wasn't smoke. Another commenter admitted that they had hoped it wasn't real.

A fan commented on video Zola Murphy shared claiming she had an encounter with a ghost | Source: Instagram.com/zola.ivy
Although she has pursued a career in the entertainment industry like her siblings, as a model, Zola stands out as the free-spirited one.
She shares on her social media pages her love for bohemian-chic clothing and occasionally posts herself enjoying marijuana.
Eddie revealed in a previous interview that he has a tight-knit family, and they all share a close bond. As he proudly gushed to PEOPLE about his family, he said:
"I really got lucky with my kids. There really isn't a bad one in the bunch, everyone turned out to be really good people."
During a rare family outing in support of Eddie's return to stand-up comedy, all ten of his children joined him during his appearance on "Saturday Night Live" in December 2019.
According to Page Six, the event was his return to the show in 35 years. He excitedly shared with reporters that all his children had flown in to support him.
Please fill in your e-mail so we can share with you our top stories!