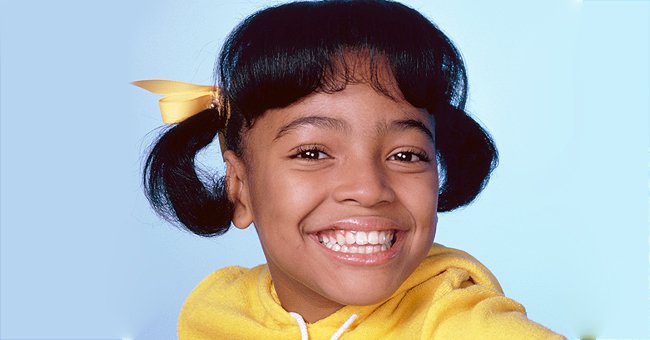 Getty images
Kim Fields of 'Facts of Life' Celebrates Son Sebastian Alexander's 13th Birthday with Family

Kim Fields, who is famous for her role as Dorothy "Tootie" Ramsey in the NBC sitcom, "Facts of Life," shared pictures of her son, Sebastian Alexander's thirteenth birthday celebration.
With the COVID-19 pandemic still very much around, Kim Fields and her husband couldn't throw their firstborn son, Sebastian Alexander, a big birthday party, but celebrated it together as a family.
The actress shared an adorable family picture showing herself, her husband, and her two sons, including the celebrant, who had a golden crown placed on his head.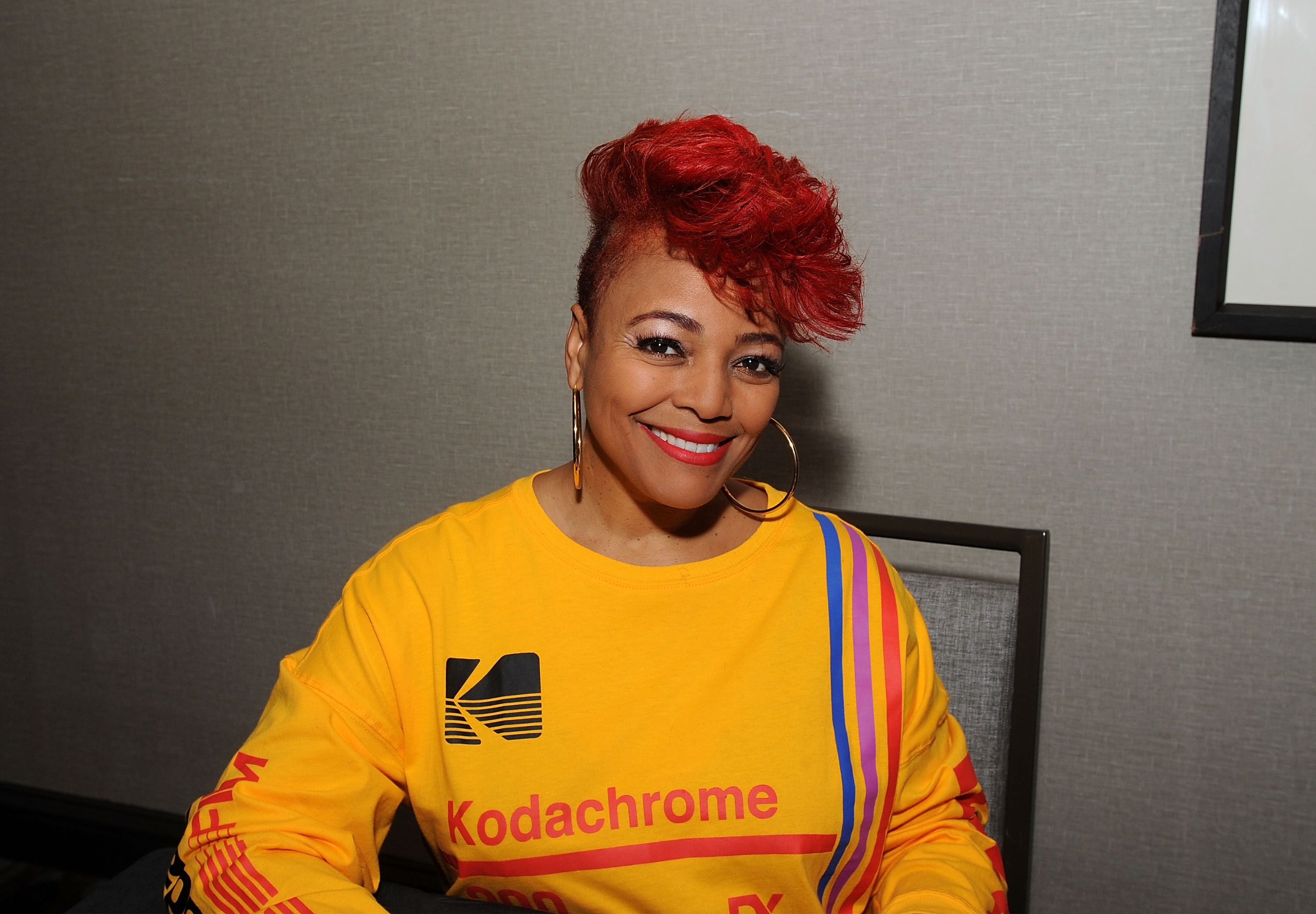 Kim Fields at the Chiller Theatre Expo in October 2018. | Photo: Getty Images
The celebrant wore a black "Tyler Perry Studios" customized t-shirt, same as his father, while his younger brother, Quincy Xavier, also wore a black T-shirt.
Kim Field wore a blue blouse and a dark face cap. Her husband also had a face cap on. Her two sons sat on a sofa, with Quincy seated at the edge of the couch beside his brother. In the caption, the proud mom wrote:
"Our Firstborn Prince on his throne."
There was also a hashtag of the word, "Fueled," a red heart emoji and an emoji of two hands raised in the air. The top of the picture also had an inscription that read, "Happy 13TH Bday #Sebastian."
Kim Fields and Christopher Morgan welcomed Sebastian into their lives on May 4, 2007, and introduced the little one to People, a week after.
Charlotte Ray died on August 5, 1982, aged 92.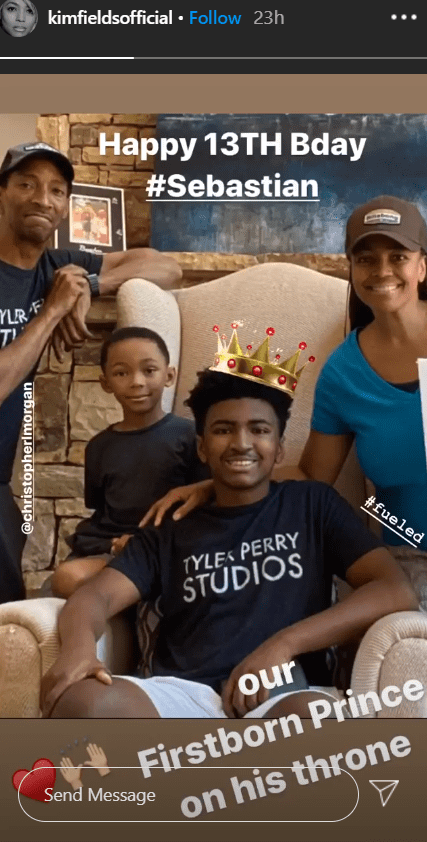 Photo of Kim Fields' family, taken on her son, Sebastian's birthday | Photo: Instagram/@kimfields
Just a week after their son's birth, the lovely couple already had sweet names for their bundle of joy; Kim called him "sweet face," while her husband called him "little coconut."
Kim's pregnancy with Sebastian was smooth, and her delivery wasn't so stressful; her baby was born after two hours of labor. About the experience, Kim said:
"I didn't have one day of sickness…I don't know why God smiled on me, but I'm grateful as all get out that he did."
Many fans of Kim Fields remember her well from her days as a star of "The Facts of Life." The sitcom premiered on August 24, 1979, and was about an all-girls boarding school located in upstate New York.
It had actress Charlotte Ray playing the character of housemother Edna Garrett. Also, it introduced a cast of beautiful young actresses, including Lisa Whelchel, Kim Fields, Mindy Cohn, and Nancy McKeon.
In the show's run on television, rising stars like George Clooney, Molly Ringwald, and Cloris Leachman also made several appearances. The show came to an end in 1988, with the final episode premiering on September 13.
The stars of the series have gone ahead to have varying levels of success in their endeavors since the show ended, while Charlotte Ray died on August 5, 1982, aged 92.
Please fill in your e-mail so we can share with you our top stories!