Carrie Underwood's Husband Mike Fisher Pays Sweet Mother's Day Tribute to His Wife and Mom
On Mother's Day, Carrie Underwood's husband took to social media to wish her and his mother a special day. The former professional hockey player included a few photos to go along with the post.
Over the weekend, Mike Fisher took to his Instagram account to pay tribute to his wife, Underwood, and his mother for Mother's Day. He shared some images of the country singer with their sons and one of himself with his mother.
Fisher and Underwood are parents to Isaiah Michael and Jacob Bryan. The former athlete captioned his post by describing the "most important women" in his life.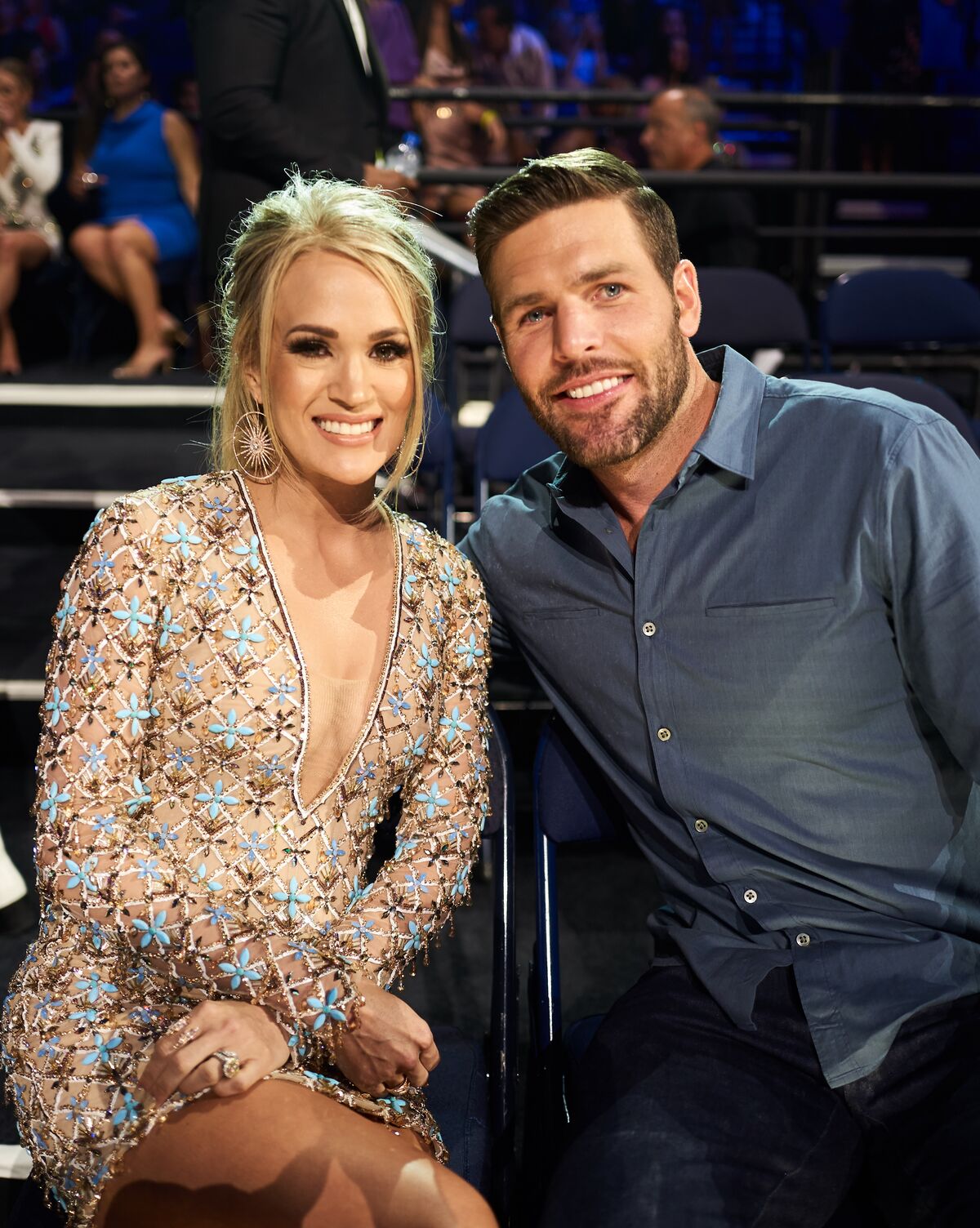 SPECIAL WISHES FOR MOM & WIFE
He wrote how they were both "Beautiful, Fun, loving, kind, faithful, nurturing and competitive:)." Fisher ended his post by declaring his love for both women.
The country music singer and her husband were actually introduced by her bassist, Mark Childers. At the time, Fisher was a National Hockey League star and Underwood wasn't so keen on meeting him because he lived in Canada.
WHERE CARRIE MET MIKE
At the time, she was living in Franklin, Tennessee. The star then suggested they meet backstage for a casual meet-and-greet at one of her concerts in 2008.
MIKES THOUGHTS ON MEETING CARRIE
Their physical chemistry was palpable and Underwood, then-25, thought the 28-year-old athlete was hot. The Ottawa Senators player thought she was "more beautiful in person than on TV."
THE COUPLE'S FIRST KISS
It took three months before the pair spoke again in person again although they did stay in touch via phone calls regularly. On New Year's Eve 2008, the couple had their first official date and kiss.
WHEN DID THEY MARRY
The following year the duo carried on dating and it culminated on December 20, 2009, when Fisher proposed. On July 10, 2010, at the Ritz-Carlton resort on Lake Oconee, Georgia, the pair got married.
THEIR TWO SONS
Isaiah was born on February 27, 2015, and Jacob joined the family on January 21, 2019. Underwood once described her husband stating:
"I feel like he is the person I was meant to be with."