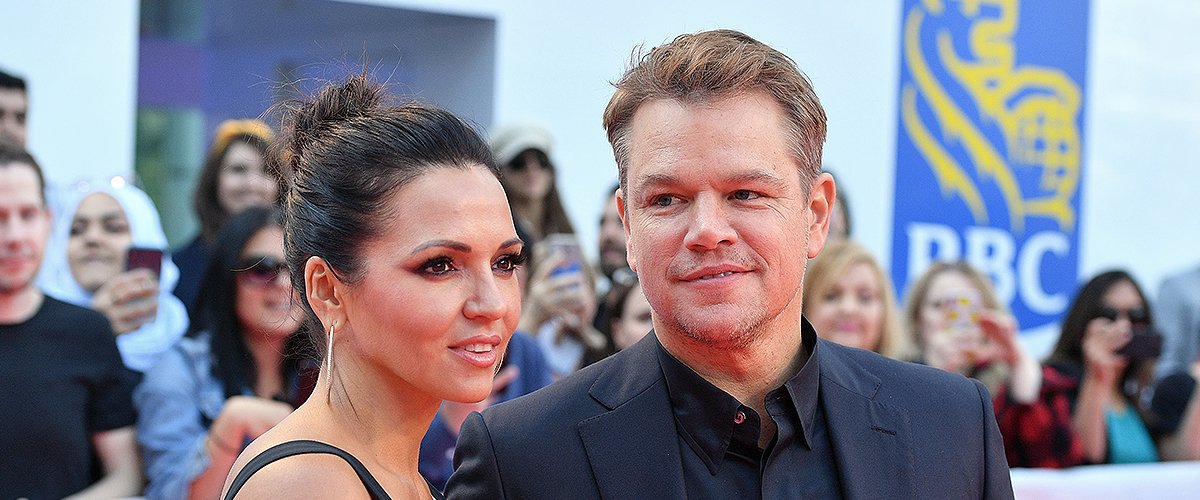 GettyImages
Luciana Barroso Worked as a Bartender When Matt Damon Met Her — Inside Their Marriage
Hollywood heartthrob Matt Damon has been married to his wife, Luciana Barroso, for 14 years, and they share four daughters. The actor says he owes it all to fate.
Matt Damon is considered one of the most handsome and talented men in the entertainment industry, and while he could have ended up with a fellow actress or entertainer, fate had different plans for him.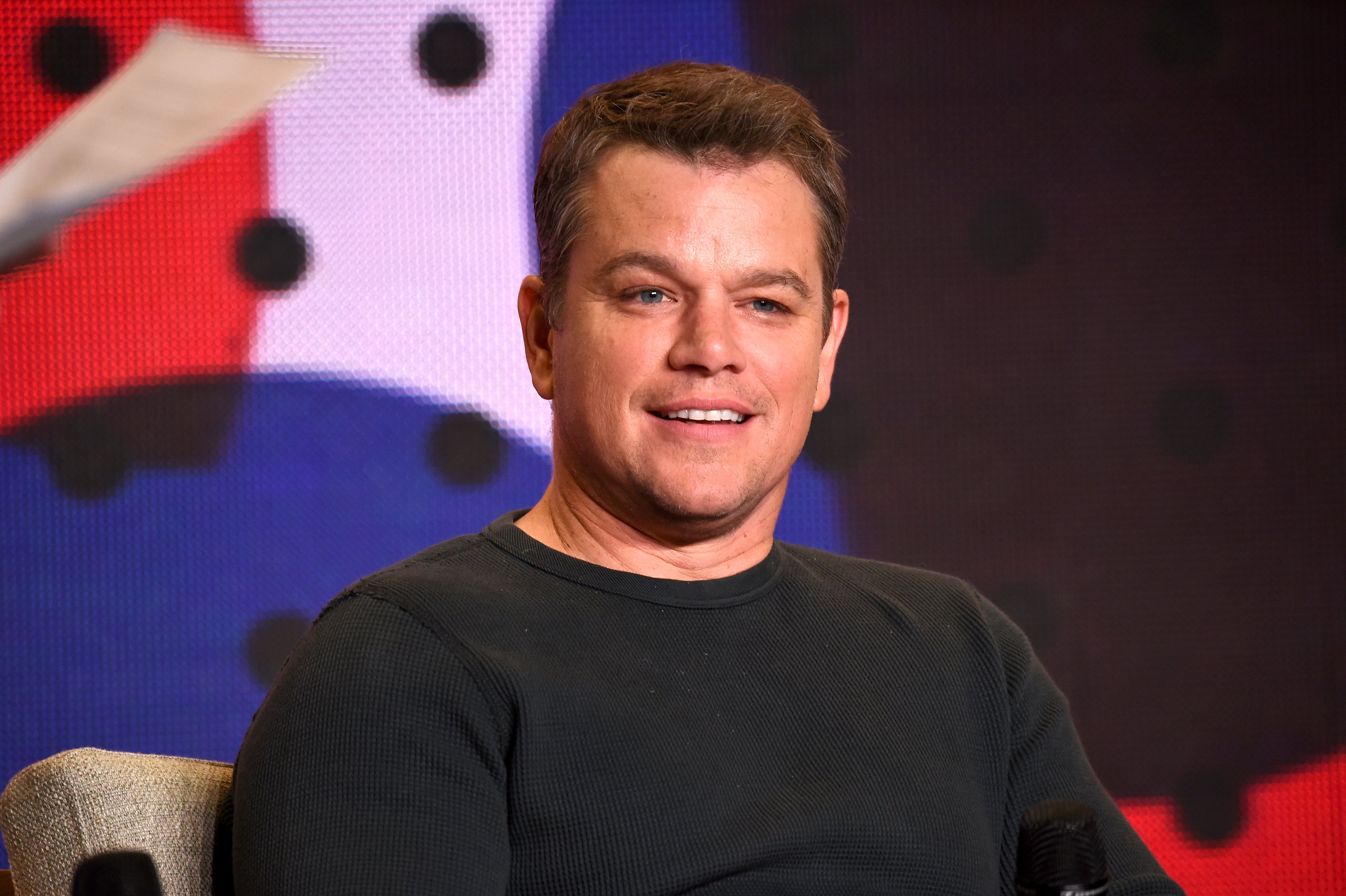 Matt Damon speaks onstage during the "Downsizing" press conference during the 2017 Toronto International Film Festival at TIFF Bell Lightbox on September 10, 2017 in Toronto, Canada. | Photo: GettyImages
Damon claims he "hit the jackpot" when he "fell in love with a civilian," otherwise, the attention his relationship receives wouldn't have just doubled — "it grows exponentially."
MATT DAMON AND LUCIA BARROSO'S MEETING
Before meeting the woman that he calls his soulmate, Matt Damon had been in two high profile relationships: first with his "Good Will Hunting" co-star Minnie Driver, and later with Wynona Rider, whom he met through Gwyneth Paltrow.
For Luciana, the fact that Matt was an actor wasn't a factor in the connection she felt with him.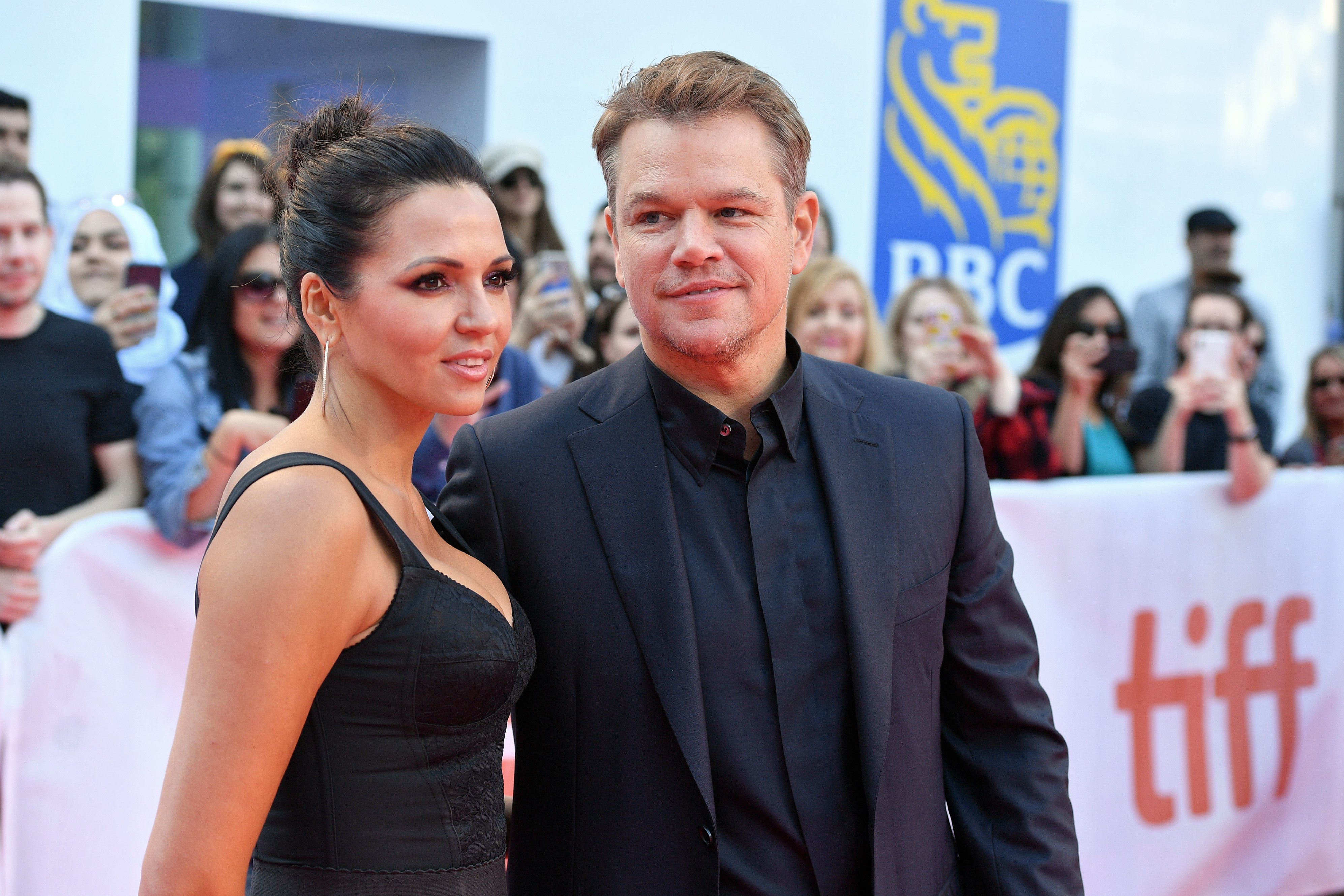 Luciana Barroso and Matt Damon attend the "Ford v Ferrari" premiere during the 2019 Toronto International Film Festival at Roy Thomson Hall on September 09, 2019 | Photo: GettyImages
In 2003, Matt had reluctantly accepted working with the Farrelly brothers in the comedy "Stuck on You," which was supposed to be filmed in Hawaii.
However, the filming got moved to Miami, and Matt wasn't really familiar with hanging out spots in the city. So, after a tiresome day of shooting, he was ready to call it a night when a few guys from the crew invited him to a club.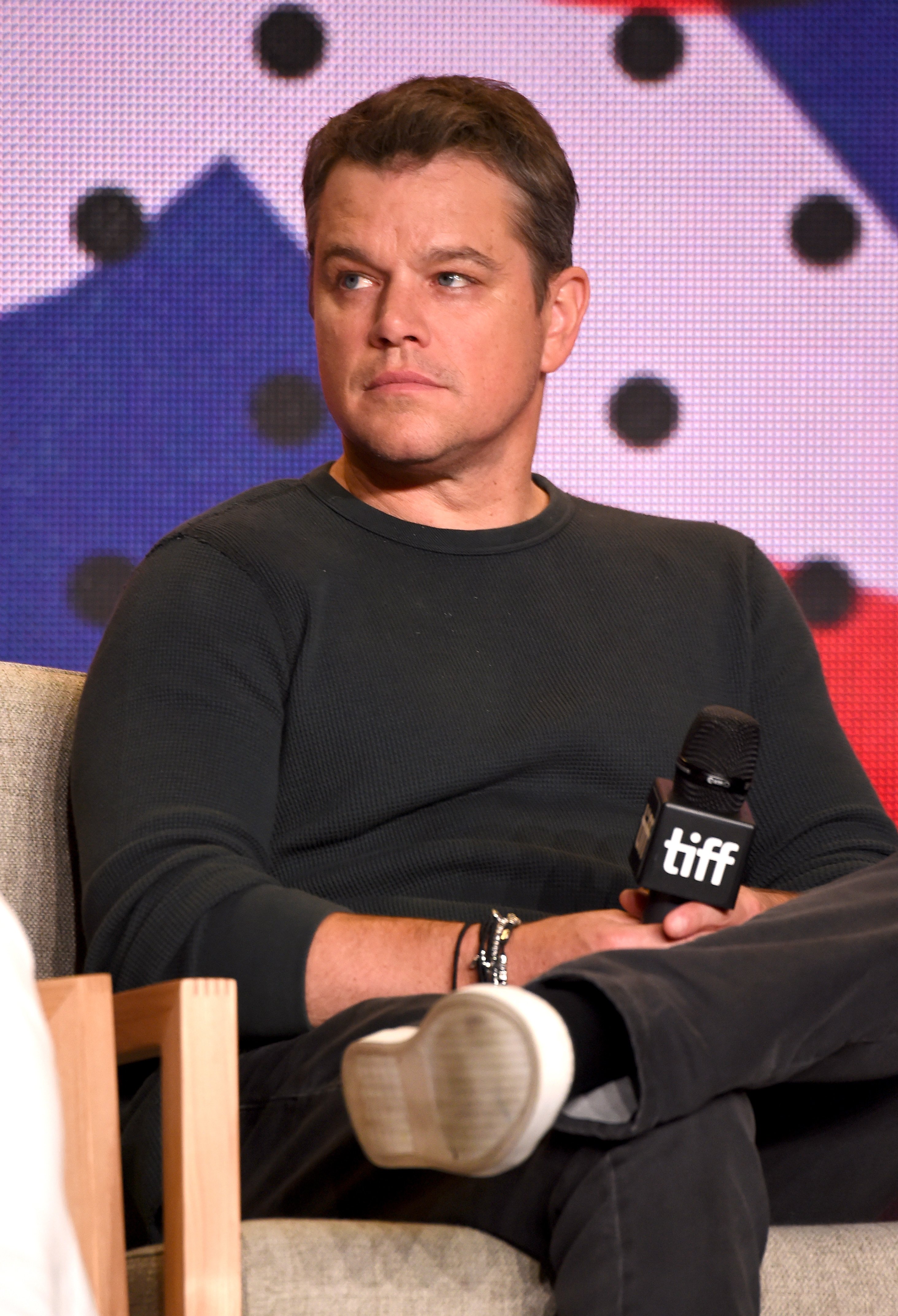 Matt Damon speaks onstage during the "Downsizing" press conference during the 2017 Toronto International Film Festival at TIFF Bell Lightbox on September 10, 2017 in Toronto, Canada | Photo: GettyImages
Matt denied the invitation at first, but he says he got dragged there anyway. At the club, Argentinian-born Luciana Barroso was working as a bartender, and she immediately caught the actor's attention.
"I literally saw her across a crowded room, literally," Matt told Ellen DeGeneres in a visit to her show while talking about fated meetings, as he continued:
"I don't know how else our paths would've crossed if that didn't happen. If all those things didn't happen."
Luciana, on the other hand, joked in an interview with Vogue, saying every time Matt tells the story, he mentions there was a light over her. "And I'm like: 'Yeah, it was a nightclub - there were lights everywhere!'" she added.
Although Luciana is very private and has managed to keep details about her personal life before meeting Matt away from the spotlight, she told Vogue her side of the story of their meet-cute in 2018.
LUCIANA BARROSO'S SIDE OF THE STORY
The stunning mother of four recalled that night saying that she didn't know who Matt was at first, but he started getting recognized by club-goers, who were asking for autographs.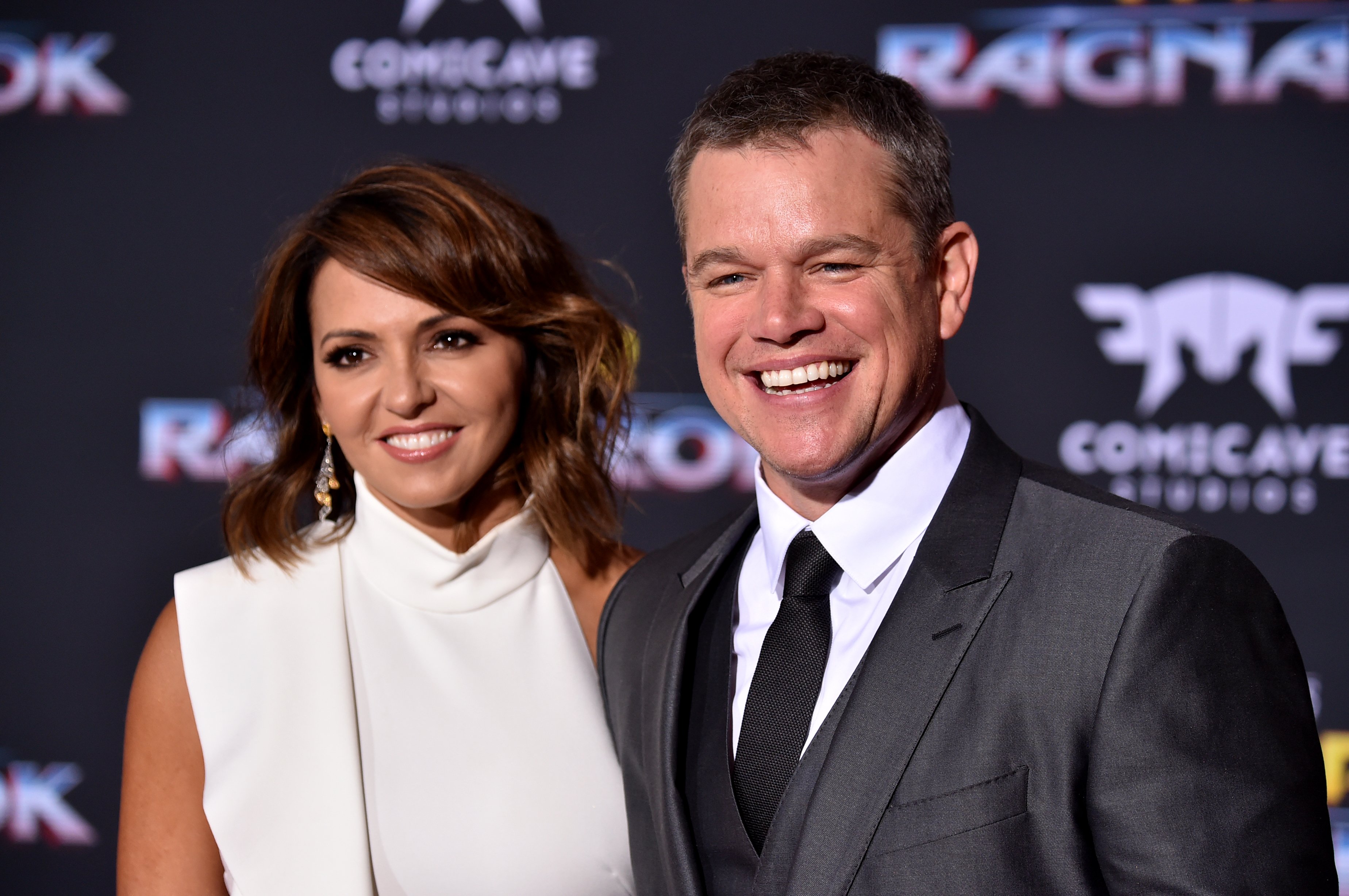 Matt Damon, Luciana Barroso arrive at the Premiere Of Disney And Marvel's "Thor: Ragnarok" - Arrivals on October 10, 2017 in Los Angeles, California | Photo: GettyImages
Trying to escape from the unwanted attention, Matt asked Luciana if he could hide behind her bar and have a drink. She accepted, of course, but didn't let him just sit around.
"I put him to work with me! I said: 'you know, if you're going to be back here, you can't just be standing there!'" she recalled.
Luckily for the two of them, Matt had trained as a bartender years earlier while working on a film, so he started helping. By the end of the night, he had made Luciana a ton of money on tips because everyone wanted to see the Hollywood superstar.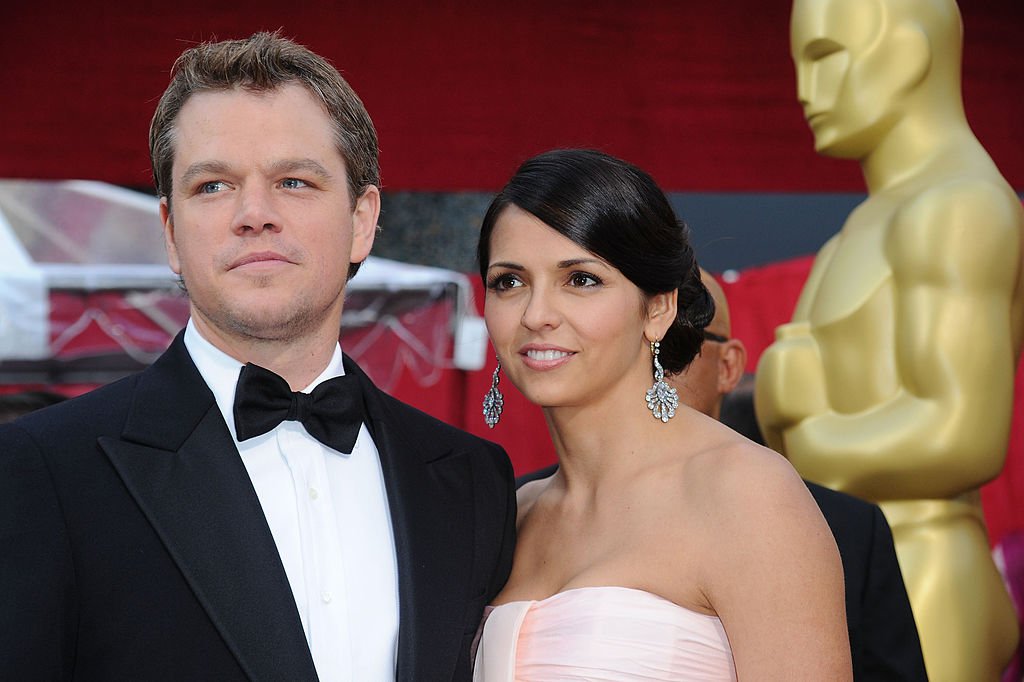 Matt Damon and wife Luciana Damon arrives at the 82nd Annual Academy Awards held at Kodak Theatre on March 7, 2010 in Hollywood, California | Photo: GettyImages
It was clear for both of them that they had a connection, but when Matt asked Luciana to hang out with him and his friends after work, she revealed the fact that she was a mother and had a 4-year-old daughter to tend to.
Instead of scaring him away, that was one of the things Matt loved about Luciana, as she recalled, "He said: 'I love that you're a mum and that's your priority.'"
For Luciana, the fact that Matt was an actor wasn't a factor in the connection she felt with him. "It was just Matt, to me he's just Matt," she said.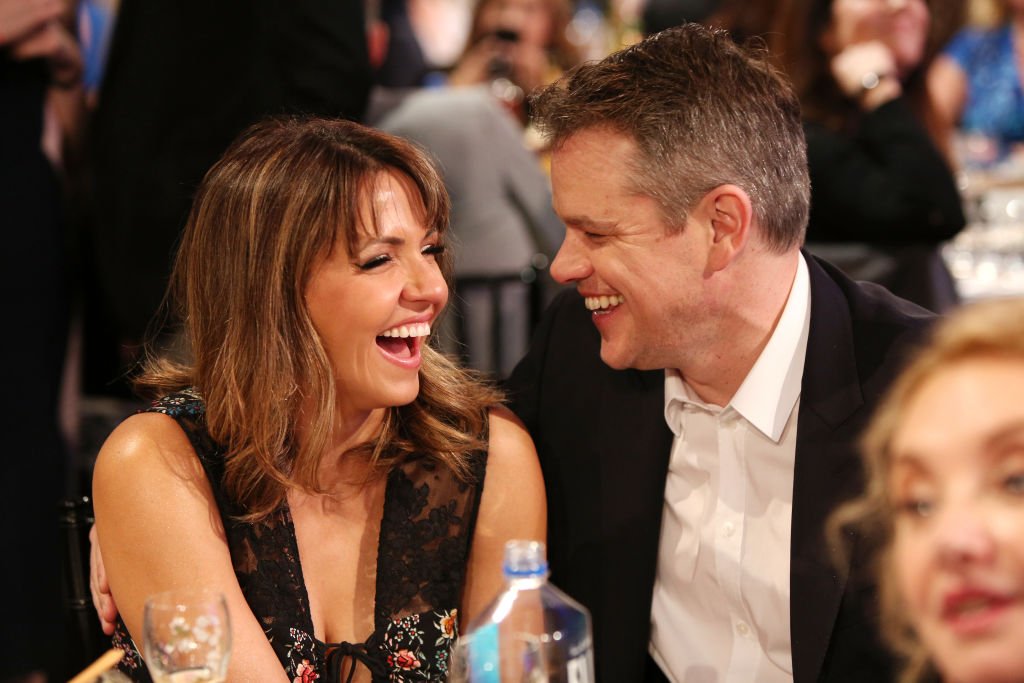 Luciana Damon and Matt Damon attend the 2017 Film Independent Spirit Awards at the Santa Monica Pier on February 25, 2017 in Santa Monica, California. | Photo: GettyImages
MARRIAGE AND KIDS
Matt and Luciana dated for two years before secretly tying the knot at Manhattan's City Hall in 2005, Luciana was three months pregnant at the time. It was Matt's first marriage, but Luciana's second, according to People.
The happy couple shares four kids: Alexia—Luciana's daughter, whom Matt adopted—and their three other girls: Isabella, Gia, and Stella.
For Matt, it was important to raise the girls with an understanding of the privileged life they have in comparison to other people.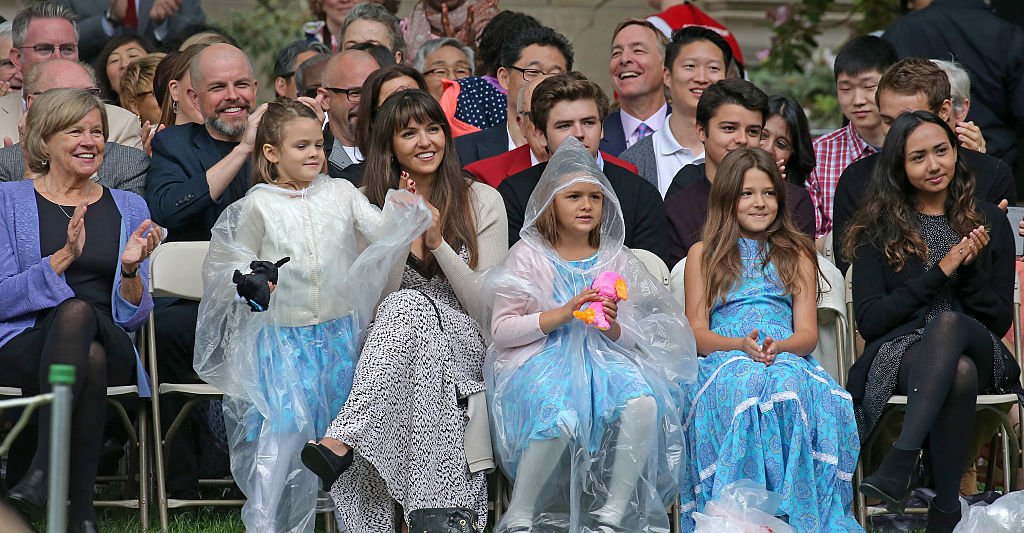 Matt Damon's wife, Luciana Barroso, and daughters were in the crowd, as the actor spoke at the Massachusetts Institute of Technologys commencement in Cambridge, Mass. on June 3, 2016. | Photo: GettyImages
That goes hand in hand with Luciana saying that, as parents, he and Matt tried to instill compassion and self-esteem to the girls, as she explained:
"I just hope that they know how to respect themselves and respect others and to not hold back and do what they want to do."
Because of Matt's sometimes packed filming schedule, the family set a rule which states they can't spend more than two weeks apart from each other.
That has led to the kids traveling all over the country and the world to visit Matt on filming locations, and one time, the actor even arranged for his daughter's entire class to have a 10-day trip to South Africa, where he was filming "Invictus."
Matt and Luciana renewed their vows in a lavish ceremony officiated by Jimmy Kimmel in Saint Lucia in 2013. They will celebrate their 15th wedding anniversary in December.
Please fill in your e-mail so we can share with you our top stories!