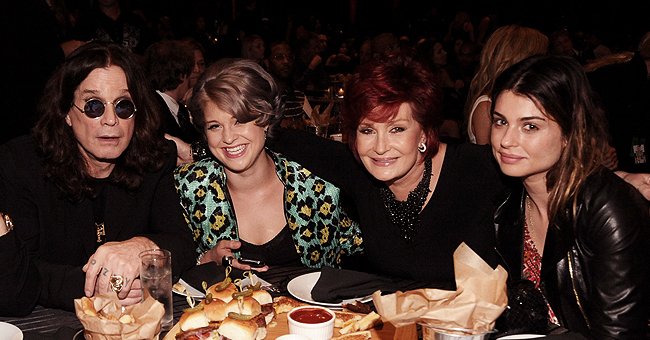 Getty Images
Sharon Osbourne Shares Rare Clip of Ozzy with Daughter Aimee Rubbing Sister Kelly's Head
Sharon Osbourne has shared a rare video of Ozzy and young daughters Aimee and Kelly. Their fans took delight in the adorable father-daughters clip.
When quarantine results in domestic boredom, the best way to deal with it is to be virtually present. This is what Sharon has been doing while spending her time indoors.
She uploaded an old video clip on Instagram of her husband, Ozzy, with their two children. It was a precious 30-second video she found in the vault at home.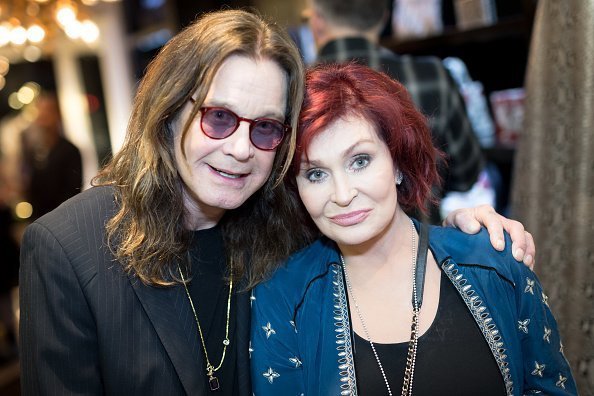 Ozzy Osbourne and Sharon Osbourne at Elisabeth Weinstock on September 28, 2017 in Los Angeles, California | Photo: Getty Images
FEELING SENTIMENTAL
The 67-year-old former music executive has been feeling sentimental. Aside from posting the video, she also shared an important item that Ozzy gave her, as reported by Closer Weekly.
It was a golden olive branch, a gift Sharon revealed in the online show, "The Talk." What makes it even more precious are the details engraved in each leaf. Ozzy's longtime partner gushed over the engraved details. Sharon explained:
"You can't see it, but on each leaf at the back, he had engraved certain things for me, about our home and what we mean to each other."
AN INSEPARABLE COUPLE
Having been married for decades, Sharon and Ozzy are inseparable even in isolation. The two were having a comfortable moment during their Mother's Day celebration, as reported by the Daily Mail.
Sharon shared a photo of herself being surrounded with warmth and love by their nine dogs and of course, Ozzy. The pack was feeling cozy on the couple's bed.
Sharon revealed last week that her husband is "in good spirits."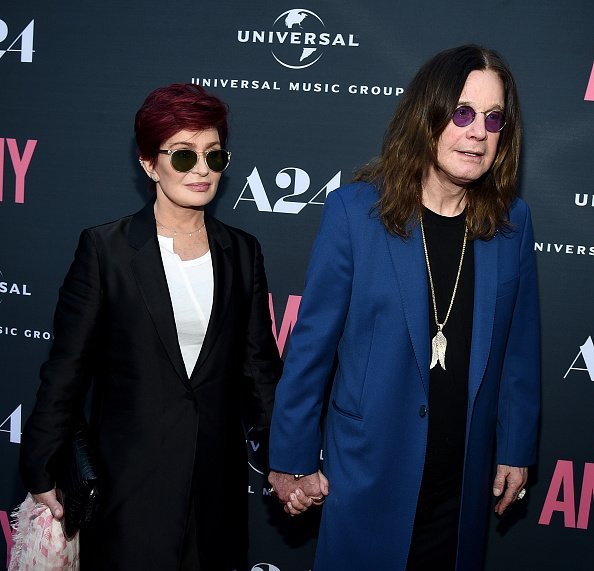 Sharon Osbourne and Ozzy Osbourne at ArcLight Cinemas on June 25, 2015 in Hollywood, California | Photo: Getty Images
IN GOOD SPIRITS
It was a perfect moment for the couple with their well-behaved dogs. Sharon made sure to upload a photo and captioned it, "From my pack to yours HAPPY MOTHER'S DAY."
While being secluded in their home in Los Angeles, Sharon revealed last week that her husband is "in good spirits." Ozzy is also fighting well against Parkinson's disease.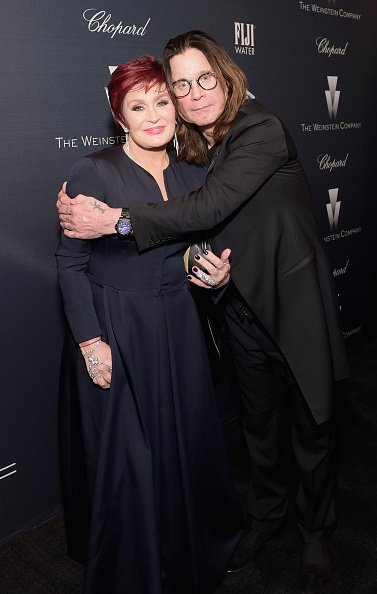 Sharon Osbourne and Ozzy Osbourne on February 21, 2015 in Los Angeles, California | Photo: Getty Images
Ozzy revealed his medical condition in January. He was on medication to treat his nerve pains after he suffered a fall last year.
The couple initially planned to go to Switzerland to see a specialist but it was postponed due to the Coronavirus pandemic. Since the European country closed all of its borders, Sharon hopes to push through with the plan later in the summer.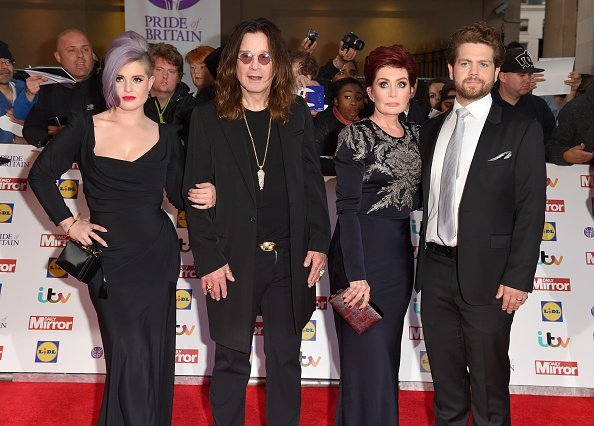 Kelly Osbourne, Ozzy Osbourne, Sharon Osbourne and Jack Osbourne at The Grosvenor House Hotel on September 28, 2015 in London, England. | Photo: Getty Images
In the midst of battling the disease, Ozzy earlier spoke about being heartbroken because he couldn't kiss or hug her daughter, Kelly, during the pandemic. Kelly explained why she was unable to see her family for weeks.
Please fill in your e-mail so we can share with you our top stories!