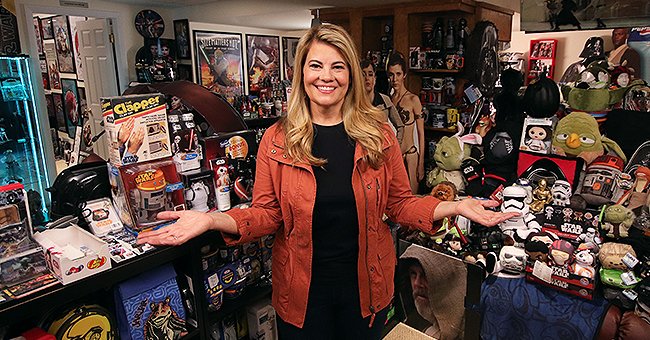 Me TV
'Collector's Call': Lisa Whelchel on Presidential Hair, Rare 'Star Wars' Action Figures and More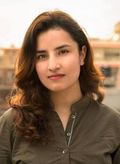 Lisa Whelchel, who stole fans' hearts with her role as the preppy, rich girl Blair Warner in "Facts of Life," recently dished on some juicy details of her new show "Collector's Call" with AmoMama, including the new "Star Wars" themed episode.
From being a Mouseketeer in the 70's "Mickey Mouse Club" to playing the preppy, rich girl Blair Warner in "The Facts of Life," Lisa Whelchel established herself as a promising actress in Hollywood at a young age.
Born in Texas, US, to her parents James and Virginia, Whelchel's strong Christian upbringing led her to use her faith as a compass that guided her personal as well as professional life.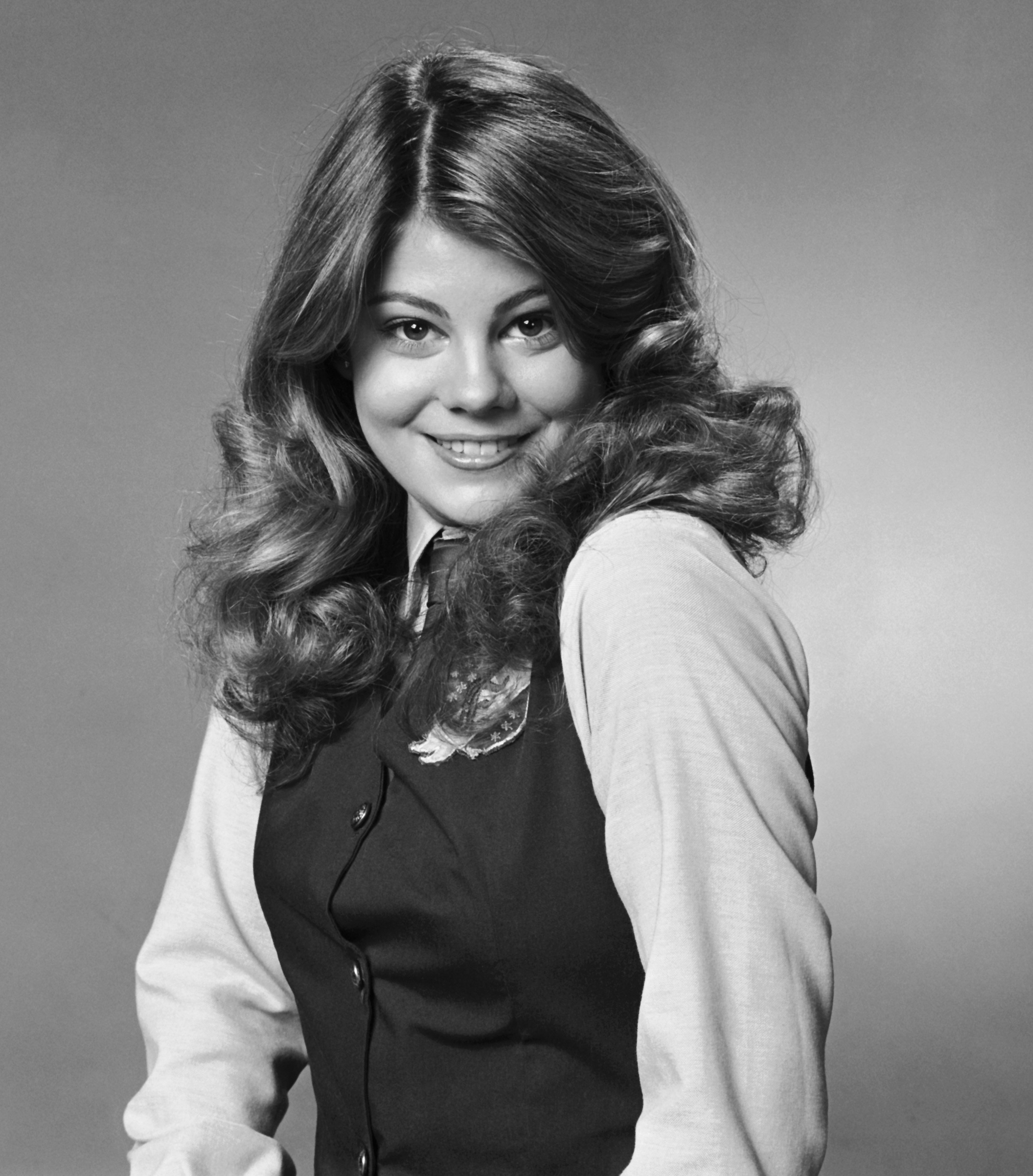 Lisa Whelchel as Blair Warner in "Facts of Life" season 1 circa 1979. | Source: Getty Images
BLAIR WARNER IS BACK!
Her faith was so strong that she found herself evaluating a plethora of opportunities that came her way and turning some of them down, most notably the iconic role of Rachel Green in the 90s hit sitcom "Friends."
"I remember reading the pilot episode and I said to my husband, 'This is the funniest script I have ever read and this is going to be a huge hit,'" the actress once revealed in an episode of "Oprah: Where Are They Now?"
Whelchel's prophecy turned out to be accurate, and impressively so, but one might wonder why she turned down such a promising role. According to her, the show's content, especially the sexual theme, wasn't something she wanted to be a part of.
Ultimately, the role went to the then little-known actress, Jennifer Aniston, and the world fell in love with Rachel Green, establishing her as a household name. But Whelchel doesn't regret turning down the role.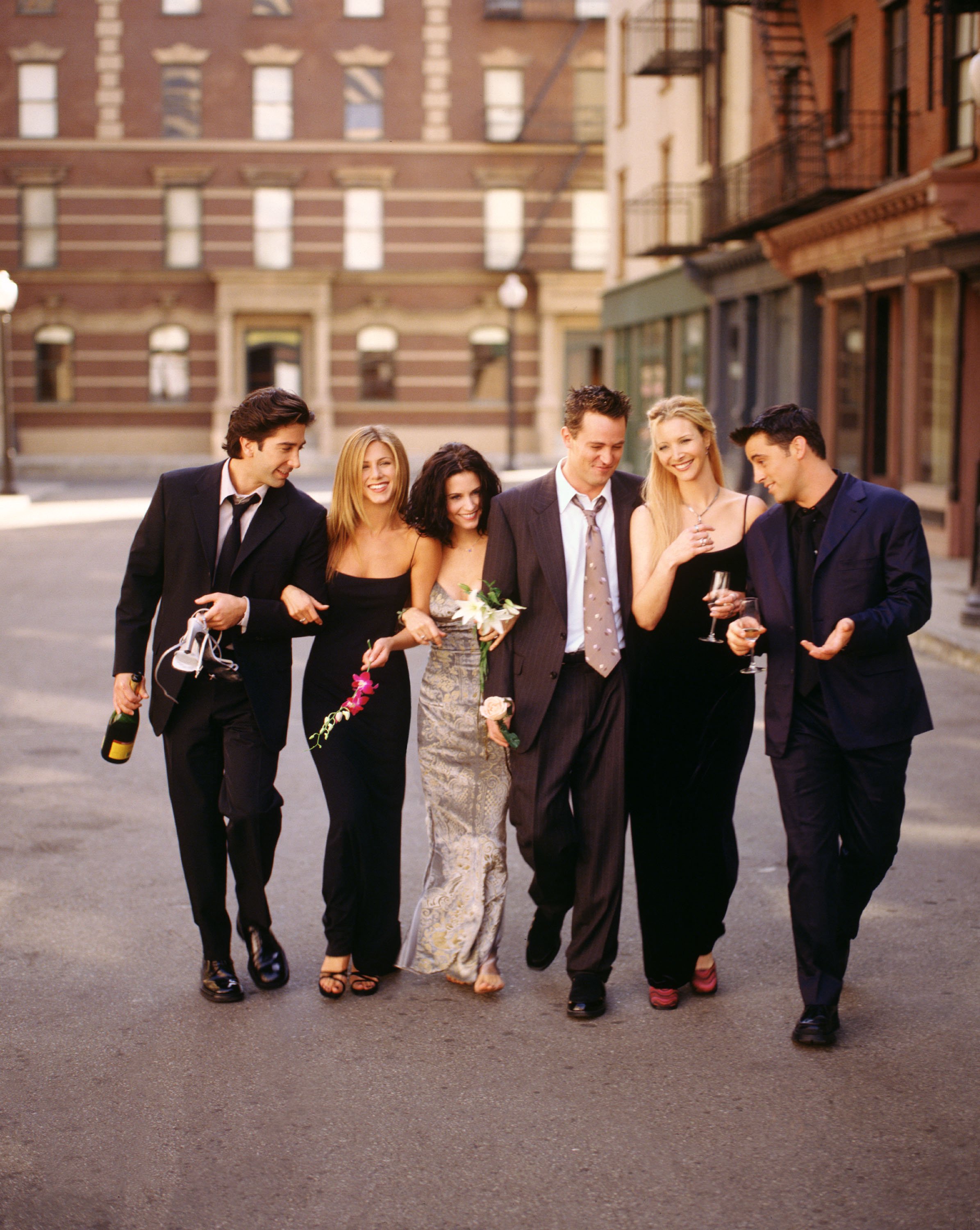 Cast members of NBC's comedy series "Friends" including David Schwimmer, Jennifer Aniston, Courteney Cox, Matthew Perry, Lisa Kudrow, and Matt LeBlanc circa 2001. | Source: Getty Images
HERE TO ENTERTAIN ONCE AGAIN
Maybe "Friends" would have a different Rachel Green, had Welchel considered giving it a go. But that isn't the only potentially pop history-altering move she ever made.
The actress once revealed to "Me TV" that she replaced Courtney Love, Kurt Cobain's wife and the mother to his only daughter, Frances Bean Cobain, in "Mickey Mouse Club."
"She [Courtney Love] found out some little kid from Texas flew in and got her part," Whelchel told "Me TV" after sharing that the 90s punk and grunge singer had made it to the call-backs and was to be cast as a Mouseketeer.
Whelchel might have been busy with her family and kids and stayed away from the limelight for a while, but now the beautiful 56-year-old is gracing her fans' television screens again with "Collector's Call," a show that introduces fans to some of the greatest and the most hardcore collectors of pop culture memorabilia around the country.
In an interview with AmoMama, the actress revealed some of the most exciting details of the show, including the latest "Star Wars" themed episode featuring collector Eric Pfeifer, where one of the most surprising things she witnessed was "Star Wars" condoms.
First of all, I hope your family is doing well amid the pandemic. How are you holding up?
These are certainly strange times for all. I'm doing well, thanks for asking. Taking precautions and staying at home. One upside is I love to read, so I've been reading a lot.
The hardest thing for me is that normally I split my time between Los Angeles and Nashville and I've been sheltering in place in Nashville and haven't gotten to spend time with my grown kids who all live in L.A.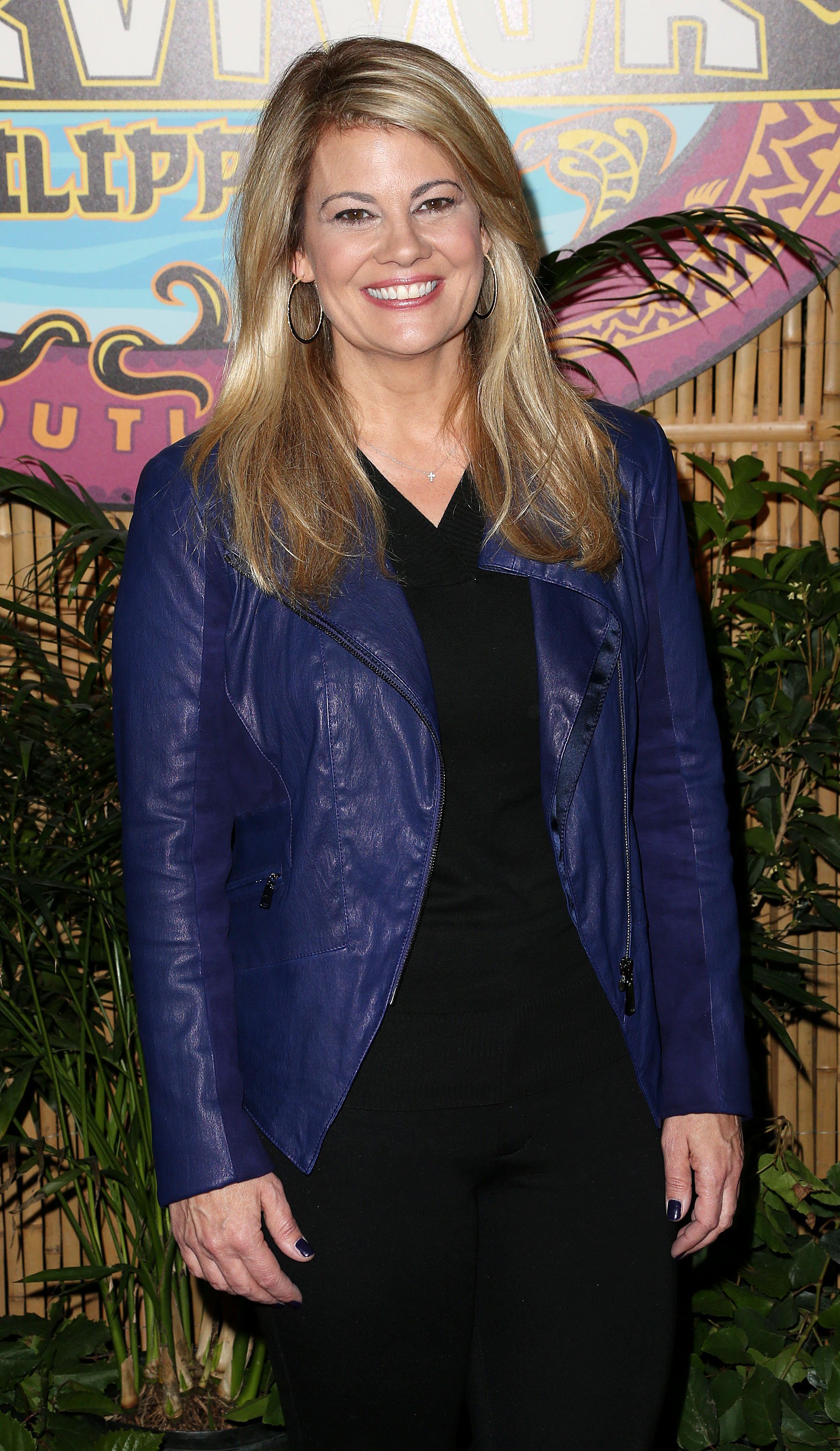 Lisa Whelchel attends CBS' "Survivor: Philippines" Finale & Reunion Red Carpet at CBS Television City on December 16, 2012. | Source: Getty Images
And I welcomed my first grandchild, a girl, in December and was fortunate to get to spend a lot of time with her, my daughter and son-in-law the first couple of months after she was born. So now I'm going through some serious grandbaby withdrawal. FaceTime is great, but not the same as holding her myself.
Talking about the show, what is the most fascinating collectible you have come across? What are some of the most bizarre items?
I have seen a lot of fascinating items but one that jumps to mind were the locks of presidential hair (Washington, Lincoln, and Kennedy) which I had never known, or imagined was a collectible. Each collection truly is different and unique. And that's one aspect of the show I love. I learn something new from each collector I visit.
And I feel like I also am reminded of some aspect of my childhood with each collection. What I've definitely learned is that at the root of collecting is the desire to bring yourself back to a time from your youth. A time when you discover something for the first time.
And that's what many collectors are trying to do. They're trying to remember that time, recreate that time and really savor those nostalgic feelings.
Who has been the most interesting collector so far?
Again tough to pick a single collector because we've met so many great people. I'm biased but Larry Strauss, Charlotte Rae's son, shared her collection with us and it was a very special day. I knew Charlotte all my life, but we became even closer later in life when I was an adult.
She was a fascinating woman who truly loved life and I loved learning new things about Charlotte from Larry on our shoot. And I knew her well. Charlotte's granddaughter Carlie joined us, who I've known since she was born.
Plus Geri Jewel came by as well to surprise Larry and she brought her own scrapbook to surprise me. It had letters to Geri from Charlotte and myself from quite a while ago but in reading those, and seeing pictures, it all just felt like it had happened yesterday.
You have found that a person usually collects memorabilia to hold on to their past. Is there something that you would want to keep to feel closer to your past?
I've said many times on our shoots that I was not good about keeping things from "The Facts Of Life" or "The New Mickey Mouse Club" or really any of my professional work.
Looking back I wish I would have kept at least a few key items to remember those times by. I was young and focused on working and not really thinking about building a personal archive.
If you could have one memorabilia from "Facts of Life," what would it be?
I would say my Eastland uniform and an Eastland pennant would be something I'd like to have. I tried to get my Eastland uniform in an auction years ago but was beat out by a collector. Perhaps one day I'll be reunited with it.
What kind of audience do you think should watch the show?
Honestly, I think it's great for anyone who is interested in pop culture, history, and nostalgia. I learn something on every shoot we do. I like to think that our viewers learn something with every episode, as well.
They may know some information about an item, a film, a sports hero, a toy, or a costume, but we bring our expert to dive deeper into the item and learn not just the monetary value, but the historical significance as well.
I also think it's a show that truly is for multigenerational viewing. Kids learn some history and are excited to see if there is a trade or not. Parents and grandparents love the trip down memory lane and relating to our collectors.
About the new "Star Wars" themed episode...
After seeing the movie as a child, Eric Pfeifer began collecting everything related to Star Wars. Now his collection is so vast – covering both floors of his house as well as its basement – that he holds regular "Pfeifer-Cons," drawing people from near and far to come and view it.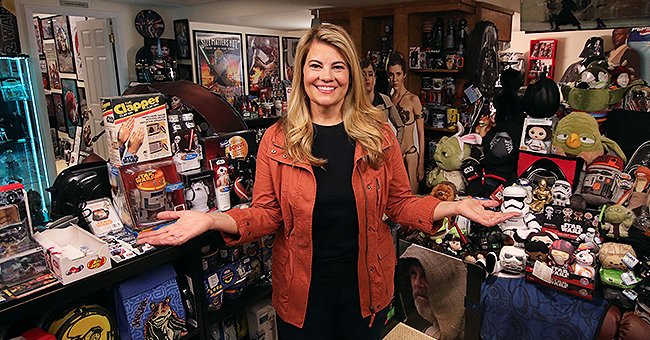 Lisa Whelchel during the "Collector's Call" "Star Wars" themed episode. | Source: Me TV
Eric shares with Lisa some of the highlights of his collection, including a braid of Chewbacca's hair from the original movie; a swatch from Jabba the Hutt's sail barge in "Return Of The Jedi"; 1980s Han Solo and Lando Calrissian action figures; and a billboard too massive to display anywhere but in Eric's backyard.
Eric is joined by his mom, Connie, who has nurtured his collection over the years. We've also brought along Jimmy Mac, a podcaster and Star Wars collector who will appraise Eric's collection – and who's managed to find a rare Star Wars item Eric doesn't have, in hopes of making a trade with him.
"Collector's Call" is all set to premiere a special at-home edition on May 24. Whelchel will be hosting from her Nashville home, offering viewers a unique, inside look at fascinating and rarely-seen private collections, ranging from the precious to the priceless.
Please fill in your e-mail so we can share with you our top stories!