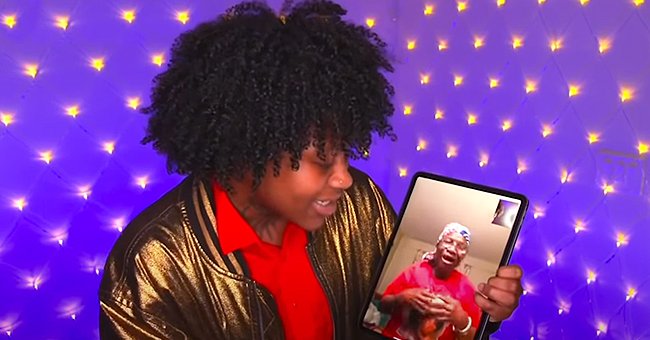 youtube.com/American Idol
Hollywood Life: 'American Idol' Winner Just Sam Opens up about Her Close Bond with the Judges
"American Idol" champion, Just Sam, speaks on her close relationship with the show's judges as she talks about her plans.
Just Sam recently got crowned the winner of the 18th season of "American Idol" on the 17th of May during a virtual season finale. What was supposed to be a totally happy moment for her transformed into a bittersweet one because there was no one to celebrate with in person as she received the news.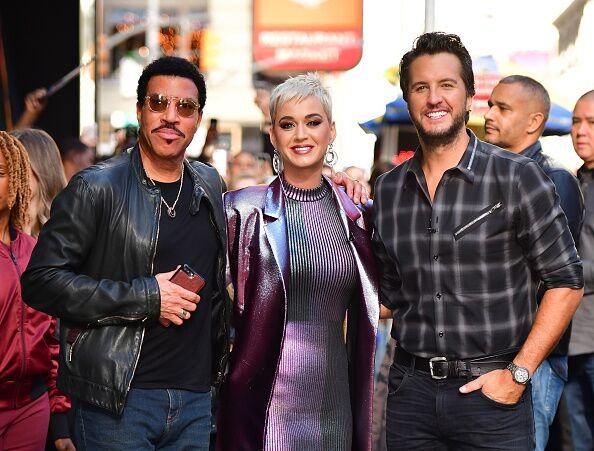 Lionel Richie, Katy Perry and Luke Bryan leave ABC's "Good Morning America" in Times Square on October 4, 2017. | Photo: Getty Images
Sam was not entirely horrible as she was able to communicate with her grandma via Facetime during the incredible moment. Having to cope with no family around during the show was not easy on her, but Sam was able to build a relationship with the judges, which helped her. She opened up about the situation during an interview with Hollywood Life:
"...Lionel, Luke, and Katy have told me that I'm their family. They made me feel like their child, literally..."
The Judges started supporting the singer since her very first audition. Sam became quite emotional during her performance, but she was lucky to have the Judges as they guided her through.
Sam used to be a subway singer and is mostly known for impressing people on trains.
The audition is her most memorable moment throughout her journey on the show. The songstress is eager to reunite with her grandma, who adopted her as a child as her parents could not care for her.
She is planning to give back to her grandma and also wants to put out some music for her fans in the nearest future while spreading light and love:
"I am going to do what American Idol was trying to do in this time...bring family and friends together during this time.."
Just Sam was born Samantha Diaz and is now 21 years old. The singer started performing when she was in middle school. She used to be a subway singer and is mostly known for impressing people on trains, but her talent was brought to light with a documentary about her, which was released back in 2018, "Sam Underground."
Her stage name came from when she was in high school, and they were having trouble categorizing her as a boy or a girl. Diaz told them that she was ok with "Just Sam," and it has stuck with her ever since.
Sam's grandma was the first to appreciate her singing talent, and while she knows her mom, they have a very complicated relationship, and Samantha says she would never want to sing with her.
Please fill in your e-mail so we can share with you our top stories!