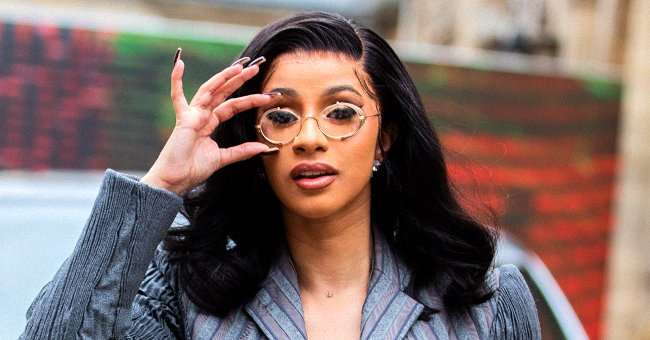 Getty Images
What Rapper Cardi B Advised the Class of 2020 Graduates to Do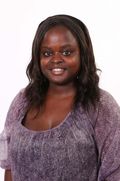 Cardi B sent a special shout out to the high school and college graduating classes of 2020 as she congratulated them for their achievements and also gave some sound advise
The COVID-19 pandemic has put a damper on graduation plans for high school and college graduates, who are faced with attending virtual ceremonies.
In light of the situation, Cardi B teamed up with Facebook to share some words of encouragement for the 2020 graduating classes.
Cardi B started by congratulating all the students and assured them, "don't let no coronavirus or no nothing take this special moment from you!"
The Bronx rapper also gave some words of advice for students. She started by addressing those who had already chosen their schools and were still deciding on which classes to take.
Cardi B encouraged the students to choose a class that would be beneficial to the job they hope to pursue in the future; she said: "make sure you research careers that is around the money you want to make."
She explained that graduation was more than just the diplomas they are about to receive and more than a graduation ceremony and is about the knowledge they have acquired.
The "Bodak Yellow" rapper admitted that she had great memories of high school, and although she didn't finish college, she still went and had an enjoyable experience. However, Cardi hasn't ruled out completing college, in 2019 she said:
"Maybe when I'm older I'll have the time to go to college. Why not? It's never too late to make your dreams come true."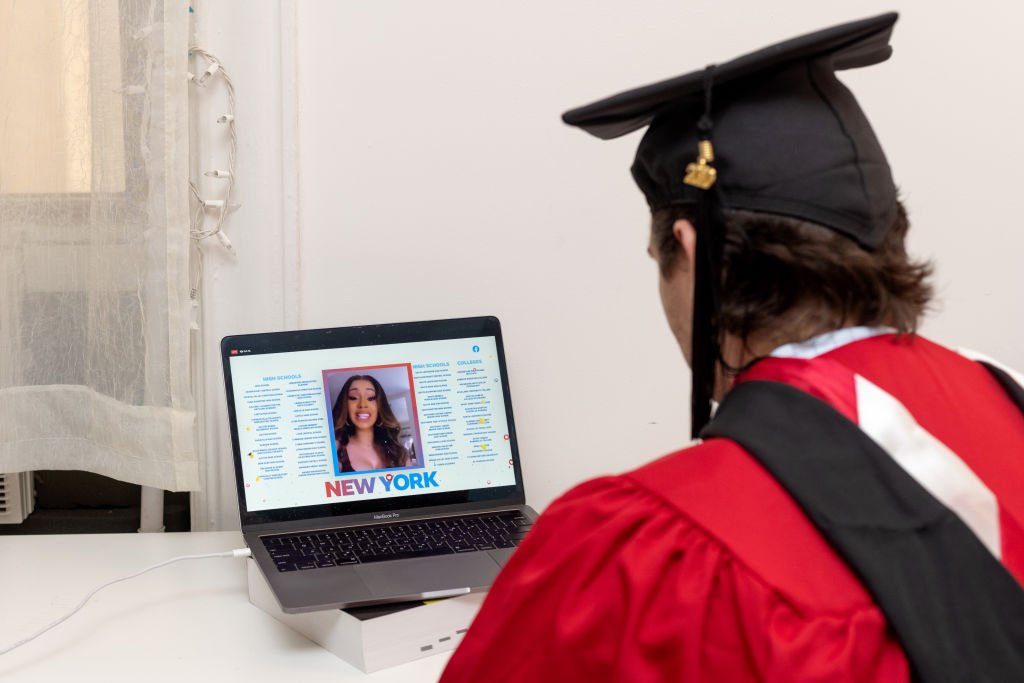 A graduate watches Cardi B from their laptop as she spoke during a virtual graduation ceremony hosted by Facebook on May 15, 2020, New York City | Source: Alexi Rosenfeld/Getty Images
Cardi B's address to the 2020 graduating classes was in conjunction with other celebrities, including Selena Gomez, Miley Cyrus, Sterling K Brown, and
Oprah Winfrey
.
The virtual event was called #Graduation2020, it was hosted by Mindy Kaling and B.J. Novak, and streamed on Facebook live to over 50 000 viewers.
Oprah gave the final speech during which she acknowledged their disappointment in not being able to have the ceremony they had hoped for, and shared her positive outlook on what she called "the new normal."
The media mogul encouraged students to use the current circumstance to motive themselves with a higher level of purpose and passion for their future.
Please fill in your e-mail so we can share with you our top stories!