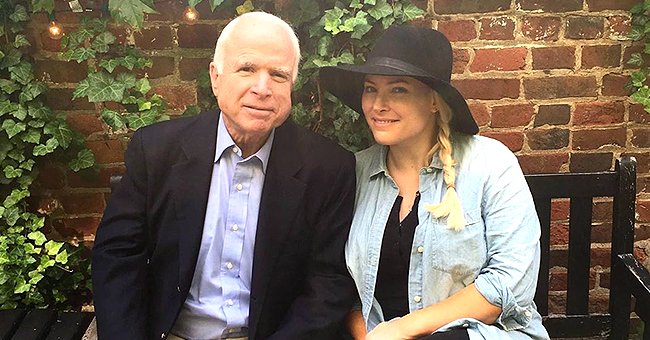 instagram.com/meghanmccain
Meghan McCain Pays Tribute to Dad John 631 Days after His Death

Meghan McCain shared a photo on Instagram to pay tribute to her late father John who died 631 days ago.
Meghan McCain has paid tribute to her father, former Republican presidential nominee, John McCain, 631 days after he died.
McCain who died of cancer would also have been celebrating his 40th wedding anniversary this past Sunday.
Their daughter, who is expecting her first child, shared a touching photo of herself and her late father sitting outside on a bench.
In the moving tribute posted on Instagram, Meghan shared an emotional message to her father, writing,
"The world went bat- insane when you left it. Miss you every day. But I miss you the most on Sunday."
The former senator died in 2018, a year after being diagnosed with glioblastoma, an aggressive form of brain cancer.
His daughter often shares photos of them together, particularly on holidays or special occasions, partly to be more open about the grief process.
She reminisced about the time they had spent together.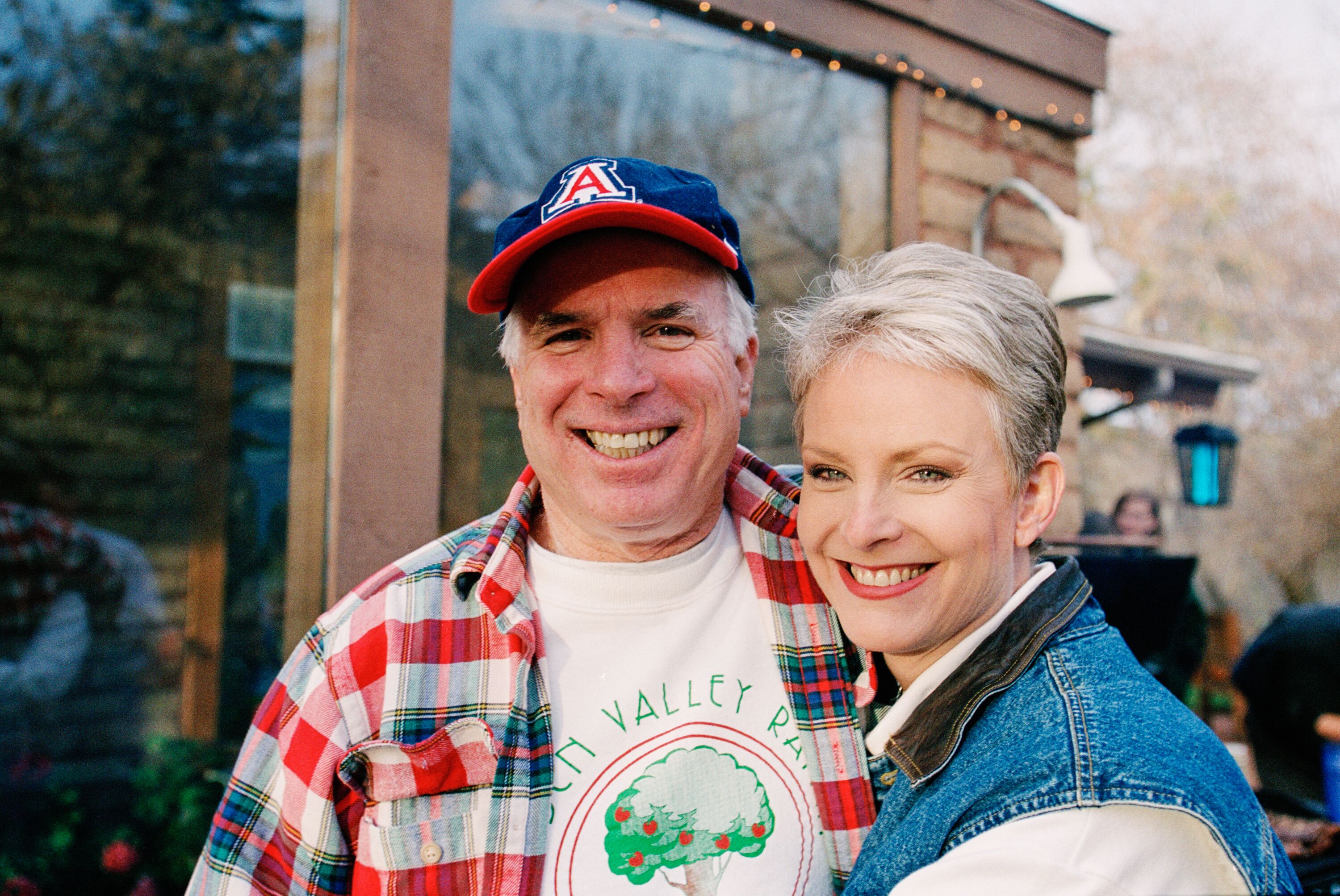 SEDONA, AZ -- MARCH 9: Presidential candidate John McCain (L) and his wife, Cindy McCain, smile for the camera at their family ranch, March 9, 2000 near Sedona, Arizona. (Photo by David Hume Kennerly/Getty Images)
This weekend Cindy McCain also sharing a tribute to her late husband on what would have been their wedding anniversary.
In it, she posted a throwback image of the couple holding two of the children as she reminisced about the time they had spent together. She wrote,
"Every day we had together was such a gift. Although my heart is still broken into a million pieces, I'm trying to stay strong for the children, the grandchildren and the country."
Earlier this year, Meghan returned home to Arizona for the first time since her father died to recreate photos she had taken with him.
She shared a photo showing a moment when the two were looking out over the hillside of the former Republican presidential nominee's home.
Meghan has often shared photos of her and her father spending time at their Arizona home, with one showing the pair and the caption, "no place I would rather be."
Senator McCain served in the Navy and was a political prisoner of war for five and a half years during the Vietnam War.
Please fill in your e-mail so we can share with you our top stories!