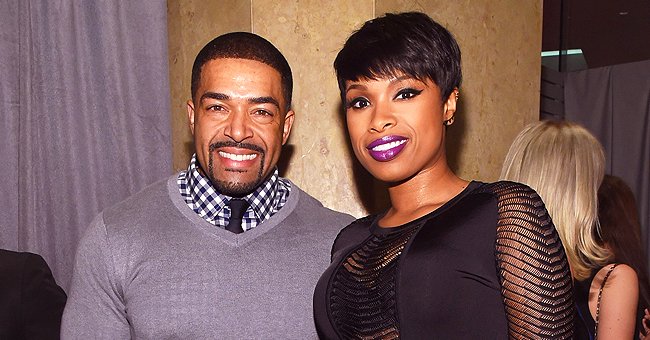 Getty Images
Jennifer Hudson's Ex David Otunga Celebrates Prematurely Born Niece Emee's 2nd Birthday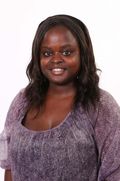 Jennifer Hudson's ex-fiance, David Otunga, detailed the traumatic experience her family went through, leading up her nieces' birth as he celebrated the toddler's second birthday.
Former WWE wrestler, David Otunga, celebrated his niece, Emee's second, with a touching tribute as he detailed her premature birth. He admitted that he had a reason to smile on her birthday and explained:
"Emee was born at just 26 weeks and literally had to fight for her life for another 11 weeks in the NICU."
Considering how healthy and active Emee looks today, he said many people would not know all the complications she faced from birth and how she has to survive off a feeding tube.
David celebrated his niece's birthday amid quarantine with an intimate party of a few family members. He shared a video of Emee blowing out two candles on her homemade cake. A fan praised David for the sweet family moment.

A fan commented on a photo of David Otunga with his niece Emee on her second birthday | Source: Instagram.com/davidotunga
In an emotional post on Emee's first birthday, he shared photos from her time in the hospital. He detailed the difficult year the family had endured with his other niece, Kaylee, battling cancer and a heart transplant amid Emee being born at 26 weeks.
"I told my sister Lisi, 'if God brought Kylee through a heart transplant and cancer, he surely has his eye on Emme,'" David wrote.
David enjoyed another quarantine party for his birthday on April 8. He was treated to two birthday cakes, which were baked by his 11-year-old son, David Jr. While detailing his cakes, David admitted:
"I'm not just saying this because he's my son, but these were the two best cakes I have ever tasted."
David shares custody of his son with his ex-fiancé, Jennifer Hudson. According to ABC News, the couple broke up in 2017, after which she immediately filed a protective order against him.
David denied the allegations of abuse amid their public custody battle. In 2019, Jennifer was in court, appealing the decision for her child support to include covering Davis Housing costs.
E! reports, after two years of tense negotiations, their custody came to an end in July 2019. Jennifer and David have both signed a gag order. It has prevented both of them from speaking on the details of the case. The terms of their agreement have not been disclosed to the public.
Please fill in your e-mail so we can share with you our top stories!