Bronny James Is All Grown-Up and Following in Dad's Footsteps — Meet LeBron's Oldest Son
His impressive sports career has earned him the name of "King James," and now that his older son is on his way to becoming a basketball star in his own right, there is a "Prince James" to continue his legacy.
35-year-old LeBron James entered the NBA in 2003 when he was drafted into professional basketball right from high school, and 17 years later, in 2020, he is considered the best NBA player alive.
In parallel to conquering the world of basketball to make it his own kingdom, LeBron has fathered and raised three children shared with his wife of seven years and high school sweetheart Savannah Brinson.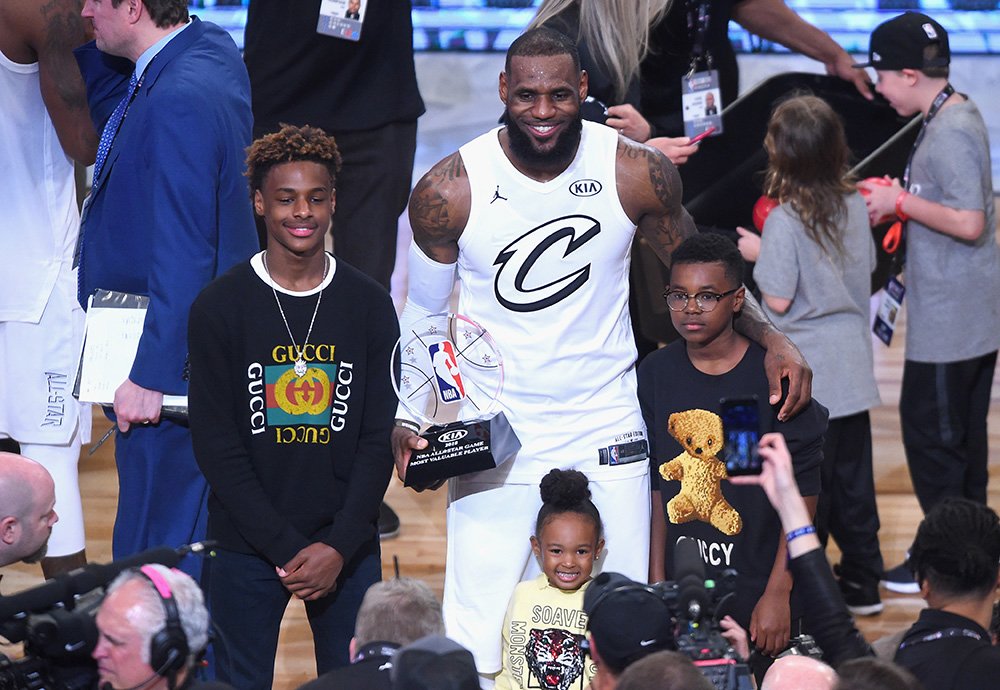 Married since 2013, LeBron and Savannah have been a couple since their high school years. They are parents of two sons; LeBron Jr., 15, and Bryce Maximus, 12; and a daughter, Zhuri, 5.
LeBron and Savannah's sons are teenagers now, and the two boys have already fallen in love with basketball and are drawing attention with their play at the Sierra Canyon private school.
Sharing the same name as his famous father, Lebron Jr., commonly called Bronny to distinguish him, is the older of them and is 15, and he is getting closer to making his dream of becoming an NBA player a reality.
A PRIVILEGED EDUCATION
Born in 2004, Bronny has worked hard on his game from an early age, and since his father knows how important the high school years are for an NBA hopeful, he made sure to put Bronny in the right place.
In 2018, when Bronny was 13, he and his younger brother Maximus started to attend the exclusive Sierra Canyon in Los Angeles, where the sons of NBA legends like Scottie Pippen and Kenyon Martin play high school basketball.
Sierra Canyon alumni include Marvin Bagley III, who was drafted even before graduating by the Sacramento Kings in 2018, and reality TV stars Kendall and Kylie Jenner.
COMMITTED TO BASKETBALL
Apart from playing at his high school, Bronny is part of the grassroots team North Coast Blue Chips, a member of the Amateur Athletic Union. Along with teammate Mikey Williams, Bronny has become the team's most visible face.
Bronny's team, the Blue Chips, won the USBA National Championship 🏆 (via @overtime) pic.twitter.com/8KHGBTRBr2

— SportsCenter (@SportsCenter) July 22, 2018
With his father and the entire world watching closely, Bronny has continued rising in the world of high school basketball, and he has never disappointed, earning praise and recognition as a promising prospect.
When Bronny threw down his first dunk in 2018, the cameras were there to capture the moment, which happened during a half-time exercise in the AAC Las Vegas Classic.
BIG SHOES TO FILL
Being the older son of a basketball superstar, apart from sharing his same name and playing the same sport, is certainly a big weight on a teenager's shoulders, and LeBron Sr. wouldn't want to put that pressure on Bronny.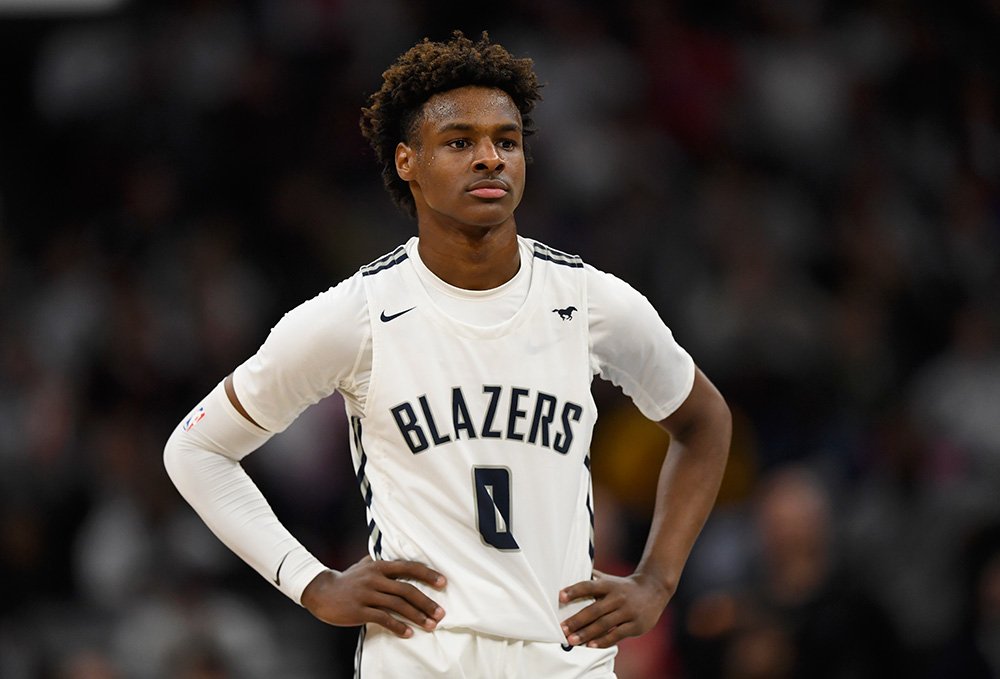 This became evident when in a segment from the reality TV series "The Store" in 2018, comedian Jon Stewart asked LeBron Sr. about how he helped his children cope with this. The player famously replied:
"I still regret giving my 14-year-old my name because of that."
LeBron Sr. went on to recall how he had a negative reference from growing up without a father, but he doesn't want his big name to push his children into pursuing something they are not really into.  
"They are gonna experience things that I didn't experience, and the only thing I can do is give them the blueprint, and [they can] take their own course with it," LeBron Sr. concluded.
LESSONS FROM PARENTHOOD
Being a parent of three children with their distinct personalities and interests not only has brought LeBron Sr. the greatest satisfaction, but they have also taught him to be a better leader and teammate.
In a 2018 interview with podcaster Tim Ferriss, LeBron Sr. opened up about this, and shared that getting to know his children's different approaches to situations and adapting to each over the years have influenced his team dynamics.
"I can't approach them all the same way because they all have different personalities. They all are different. And I had to find out, 'How do I tap into each one of my kids to get the same result but teach them differently?'" LeBron Sr. said.
"And that's the same with being the leader of a basketball team, the leader of a franchise," concluded the Los Angeles Lakers star player.