Snoop Dogg's Car Collection — A Look at 15 Luxurious Cars the Rapper Owns and Used to Own
Throughout his career, Snoop Dogg has shown how much he loves cars and has used quite a number of them. Here are 15 of the rides the rap legend owns or used to own since his rise to fame began. 
Snoop Dogg, aside from being a renowned rapper, is also a lover of cars, something that he has shown over the years in some of his music videos since he became famous in 1992. 
He has spent some part of his wealth in purchasing cars over the years, with his list of exotic vehicles being quite impressive. Here are fifteen of the vehicles that Snoop Dogg owns or has owned.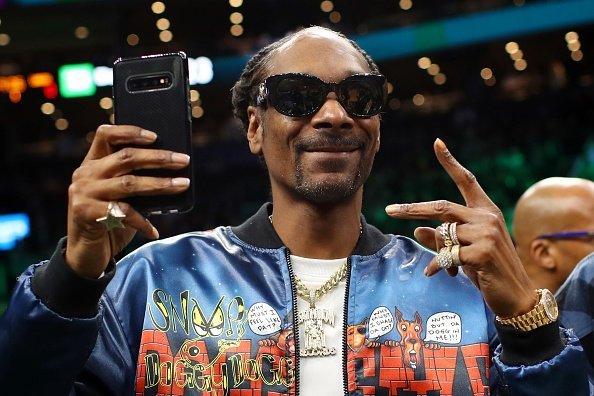 15 & 14. 1974 CADILLAC SNOOP DEVILLE LOWRIDER AND POLARIS SLINGSHOT
The "Gin and Juice" rapper owns a 1974 Cadillac Lowrider whose body and rims are painted in lime green. The car was customized by Big Slice back in the day, and it screams "custom job," with the chassis lowered drastically. 
The Polaris slingshot nicknamed "The Batmobile" is quite the ride, with Snoop Dogg painting it in a shiny chrome blue color with a purple dashboard. The super lightweight 3-wheeler comes fitted with a powerful 2.4-litre EcoTec engine that produces 173hp. 
13 & 12. 1966 PONTIAC 'LAKERS' PARISIENNE AND ROLLS ROYCE GHOST
Being a fan of the Los Angeles Lakers, and to show how much he adores the team, Snoop Dogg had his Pontiac dedicated to the late NBA star, Kobe Bryant, when he announced his retirement, painting the car in Lakers colors. 
Snoop Dogg showed the feelings of most people amid the COVID-19 pandemic.
Snoop Dogg bought the Rolls Royce Ghost in 2017 and flaunted the ride in a now-viral video, where he showed off the car, along with some of his other exotic vehicles. 
11 & 10. FERRARI 458 ITALIA AND 1967 PONTIAC PARISIENNE CONVERTIBLE
One car that makes it into the collection of many car lovers is the Ferrari, so it is not a surprise finding it among Snoop Dogg's collection.
The rapper painted his Ferrari 458 Italia in chrome red, adding glossy black accents, black tinted windows, and flashy lights. 
The Pontiac Parisienne is another member of Snoop Dogg's car collection. The custom-built ride's exterior and interior is painted yellow.
9, 8, & 7. TESLA MODEL X, CHRYSLER 300C, & SRT8 DODGE CHALLENGER
Snoop Dogg is a proud owner of a Tesla Model X, a car that is much unlike his other collections. The glossy white ride has a 17-inch interior, falcon-wing doors, leather accents, and a 6-seat setting among its features. 
The Chrysler 300C is a gift bestowed to the rapper by Chrysler. The car is fitted to his taste and style and features giant chrome rims, tinted windows, taillights, and the word "DUB" written all over. 
The SRT8 Dodge Challenger is a car Snoop Dogg fell in love with after Dodge invited him for a test drive. The bright orange ride has among its features, a 6.8 liter V8 Hemi engine that transmits 463hp of energy.
6, 5, & 4. 2011 FORD MUSTANG GT CADILLAC ESCALADE, AND ROWLAND HEIGHTS SCHOOL BUS
Snoop Dogg solicited the help of his longtime friend, Funk Master Flex, to customize his 2011 Ford Mustang, and the latter turned the car into a beauty, with features Snoop Dogg would forever be proud of. 
The Cadillac Escalade sees the rapper continuing to display his love for Cadillacs. The massive SUV is the perfect rugged street ride for a rapper like Snoop Dogg. 
Being the coach of the Rowland Heights Raiders, a Los Angeles football club, Snoop Dogg ensures that his players travel in style and comfort with the black and silver school bus. 
3, 2 & 1. 1968 BUICK RIVIERA, 1968 CADILLAC COUPE DEVILLE & 1967 CADILLAC DEVILLE
The Buick Riviera was featured in the rapper's 2006 hit album "Vato." The silver-colored car comes with incredible features including a stunning powertrain and a customized decal of Snoop Dogg with his wife and newborn daughter.
The 1968 Cadillac Coupe DeVille sees yet another Cadillac making its way to the rapper's collection. The car has a unique decal of Snoop and his family praying.
The last car in Snoop Dogg's Collection is yet another Cadillac, this time a 1967 Cadillac DeVille, which he christened "Brown Sugar" because of its color and lovely features. Big Slice also designed the vehicle, which was displayed at the Henry Ford Museum. 
In a recent post on his Instagram page, Snoop Dogg showed the feelings of most people amid the COVID-19 pandemic, sharing a video of himself in his car listening to the theme song for Disney's "Frozen," "Let It Go."
The rapper maintained a blank expression for most of the video, wearing a hoodie. He later chuckled lightly, explaining that he had to come to sit in his car to listen to the song. 
At the end of the video, Snoop Dogg said, "Let it go. We'll be outside soon." Apart from being a car lover, a family man, a Lakers fan, and an inspirator, Snoop Dogg is also a hero without a cape. 
The rapper showed his heroic side in 2018 when he helped a woman whose car broke down on the LA freeway while he was heading to watch a Lakers team. 
The rapper noticed that the woman was stranded and offered to help her push her car as it was parked in an unsafe spot on the road. He parked his car and went back to get the woman out of the way of moving traffic. 
ⓘ We at AmoMama do our best to give you the most updated news regarding the COVID-19 pandemic, but the situation is constantly changing. We encourage readers to refer to the online updates from CDС, WHO, or Local Health Departments to stay updated. Take care!