Fantasia's Daughter Zion Is Her Mom's Lookalike in New Videos with Braided Hair and Face Mask
Fantasia Barrino's daughter Zion is growing up to look like her mum, and with recent pictures she shared on her social media account, the resemblance cannot be denied.
For most people, having a child is a beautiful and life-changing experience. Watching them grow is fulfilling to most parents, and the joy of seeing one's kids become adults is sometimes liberating.
Fantasia Barrino's daughter Zion is growing up to be a beautiful young lady who shares similar facial attributes with her singer, mom.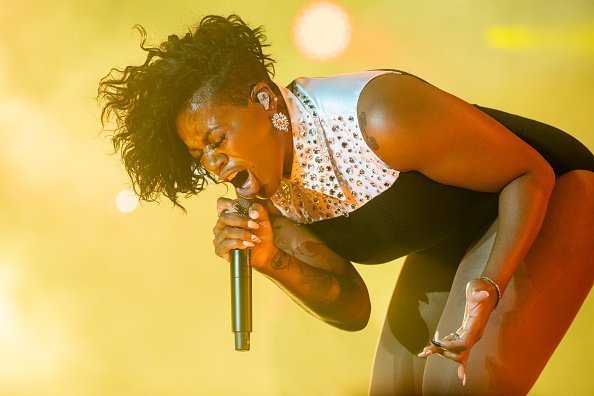 In a short silent video clip, she shared with her almost 119,000 followers on Instagram, Zion looked stunning as she flaunted her braided hair, which showed how much she resembled her mother.
The video, which was taken in a dark place with spots of lights dancing around, showed Zion moving her face from side to side, to give a better view of her face and hair while also showing her beauty.
In the same vein, she took to her Instagram story to share a series of pictures of herself donning a red face mask with the Louis Vuitton logo and the word "Supreme" written on it.
In these pictures, Zion looked dazzling with clear skin and neatly packed hair and the braids falling over her shoulders. Her long nails were also on display, and she looked fabulous with the green hoodie she had on.
Fantasia lost most of what she had financially and even  contemplated taking her life
In another set of pictures she shared, Zion's resemblance to her mom could not be ignored. In these pictures, she had on a green off-shoulder dress with a necklace and gold bracelet.
With her face lightly made up, her green braided hair and red nails, Zion's resemblance to a young Fantasia, were more evident than ever.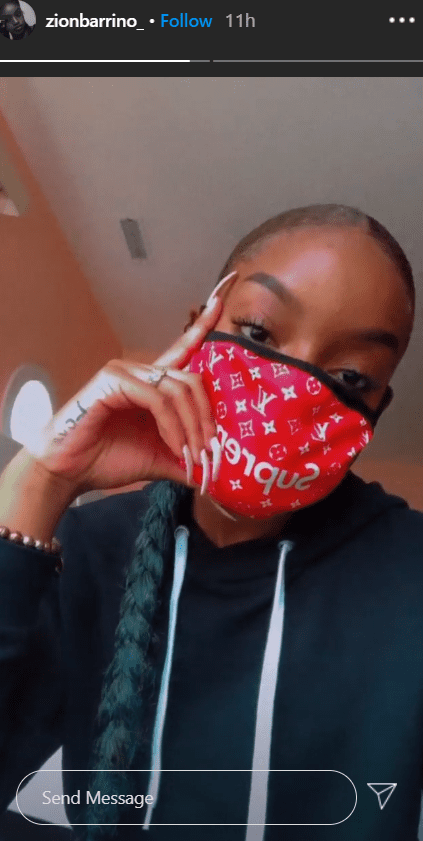 Zion is Fantasia's first daughter, whom she had when she was sixteen years old with ex-boyfriend Brandel Shouse. The two had a dysfunctional relationship and split after the birth of Zion.
Although it was difficult raising Zion on her own, Fantasia was determined to do right by her baby girl and had to drop out of high school to take care of herself and Zion.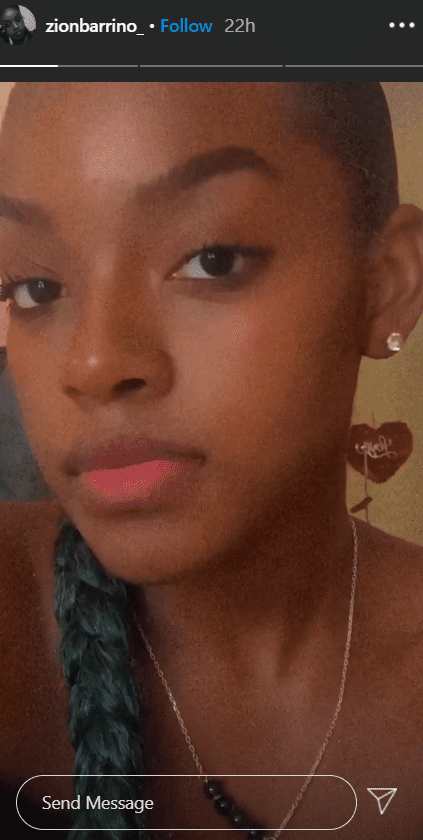 Fortune, however, soon shone on the single mother as she participated in the singing competition "American Idols." Although there were whispers about her being a single mother, Fantasia went on to win that season.
Through a series of mishaps and mismanagements, Fantasia lost most of what she had financially and even contemplated taking her life.
After the period of distress, Fantasia explained that she had to put her life in order to be there for her baby girl. And on Zion's eighteenth birthday, the singer could not help but be grateful for her daughter and the decision she made.
Ultimately, while Fantasia has gone through numerous challenges, she is now happily married to her husband, Kendall Taylor, and a proud mom to both Zion and her son Dallas Xavier.