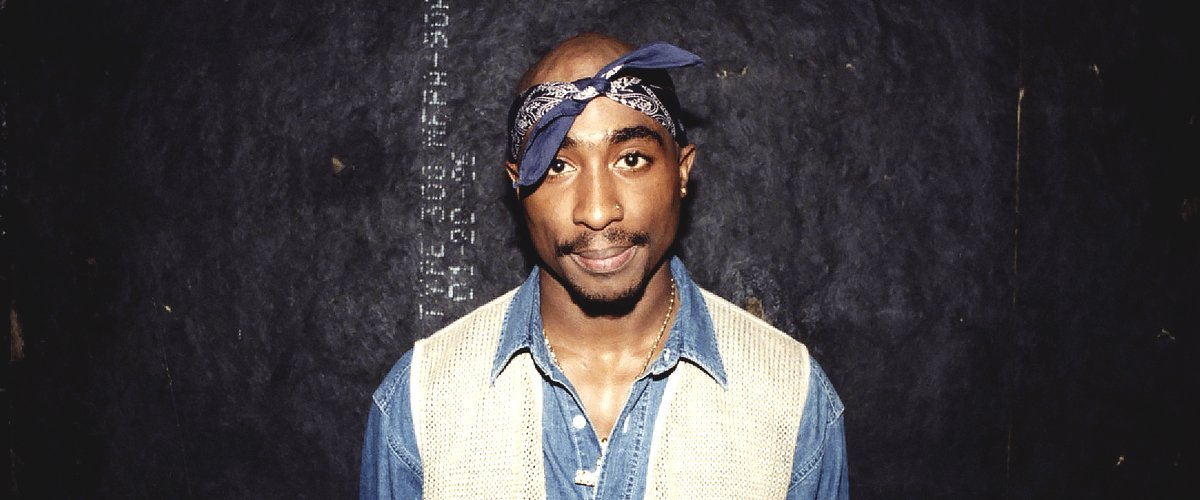 Getty Images
Afeni Shakur Was Pregnant with 2Pac While in Jail — A Look Back Their Special Bond

Afeni Shakur, the mother of rapper Tupac Shakur, was an activist and very involved in racial justice with the Black Panther Party. She spent most of her first pregnancy behind bars.
The late activist's birth name was Alice Faye Williams. She was born in Lumberton, North Carolina, in January 1947, and along with Tupac's father, Billy Garland, she was an active member of the Black Panthers.
Afeni was also very influential in the rap culture.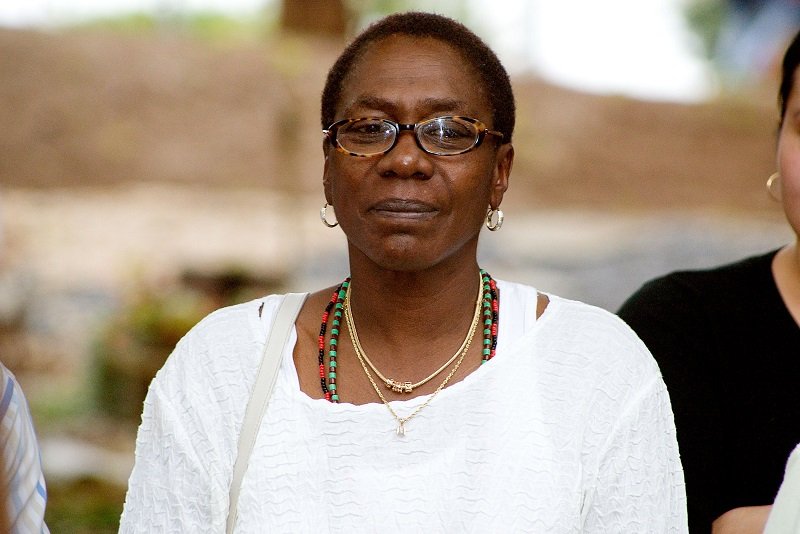 Afeni Shakur on September 9, 2006, in Stone Mountain, Georgia | Photo: Getty Images
AFENI SHAKUR'S TIME IN PRISON
In 1969, though, she and 20 other members of the previously mentioned party were linked to a series of police station and department store bombings in New York City, so they were arrested.
Afeni ended up spending 11 months behind bars before the whole group was finally acquitted. One of the most shocking aspects of her imprisonment is that she got pregnant with Tupac in jail.
Only one month after being released, she gave birth to her first child, the man who would later become one of the most influential rappers of the 90s. Unfortunately, Afeni's life didn't improve after being set free.
Not only did she leave the Black Panther Party, but she also struggled with drug abuse and homelessness in New York City during the 80s.
SHE DIDN'T EVEN KNOW TUPAC WAS ABOUT TO BE A MUSIC ICON
At that time, Afeni Shakur's addiction to drugs was at its highest point. However, she was intelligent enough to notice that her son needed a sort of guidance in his life to avoid the dangers of the streets.
As a result, she enrolled him in a Harlem theater group called the 127th Street Ensemble. About her decision, the late activist pointed out that arts were capable of saving children regardless of their home situation.
She added that since she wasn't able to do the right thing for Tupac, he probably would have been lost if he hadn't joined the group.
Afeni's substance abuse was not getting any better as years went by, though. She was in such bad shape that she was not aware of Tupac's career.
In fact, she heard that her son was about to become an icon in the hip-hop culture in 1990 from a stranger. Tupac's mom explained:
"I was in the heyday of using. Someone told me that Tupac was on 'The Arsenio Hall Show,' and I thought they were lying."
TUPAC SHAKUR'S DEATH
But that person was not lying. In total, 2Pac – as he was known professionally – released four albums, and they were enough to make him one of the greatest rappers of all time.
It was also Tupac who helped Afeni leave behind her long history of substance abuse in 1991. Sadly, the rapper passed away on September 13, 1996, a few days after he was put under a coma following a shooting in Las Vegas. He was 25 years old.
Afeni's life recovered its meaning one year after her son's death as she created the Tupac Amaru Shakur Foundation, which is focused on providing art programs to students. About it, she said:
"It has helped me a lot in these 10 years to stay focused and trying to grasp for a higher ground because of the love that people have shown."
AFENI SHAKUR'S DEATH
Apart from that, she was also very influential in the rap culture. Back in 1999, Afeni and Violetta Wallace, the mother of rapper Biggie Smalls (who passed away in March 1997 at 24 years of age), surprised the world by appearing together at the MTV Music Awards to call for unity in the hip-hop community.
It is important to mention that Biggie represented the East Coast hip-hop while 2Pac was the face of the West Coast in terms of rap, which means that they were involved in a feud.
Unfortunately, Afeni Shakur passed away from a suspected heart attack on May 2, 2016. She was 69 years old. The late activist was survived by Tupac's half-sister, Sekyiwa Shakur.
Please fill in your e-mail so we can share with you our top stories!