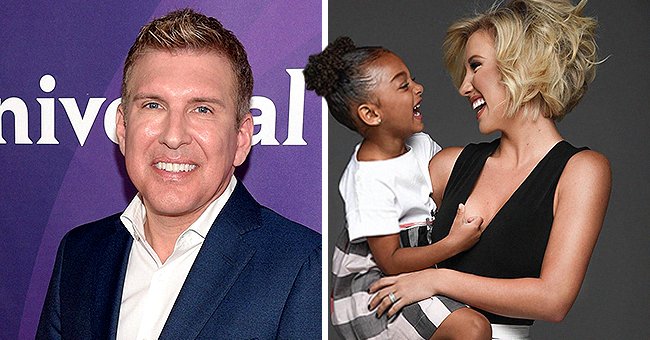 Todd Chrisley's Daughter Savannah Worries for Niece Chloe's Future after George Floyd's Death
Savannah Chrisley recently joined the string of celebrities taking a stand to condemn George Floyd's death, as she shared an emotional Instagram post claiming to be afraid for her niece's future.
Todd Chrisley's daughter Savannah recently took to Instagram to share her thoughts on George Floyd's death at the hands of a Minneapolis police officer.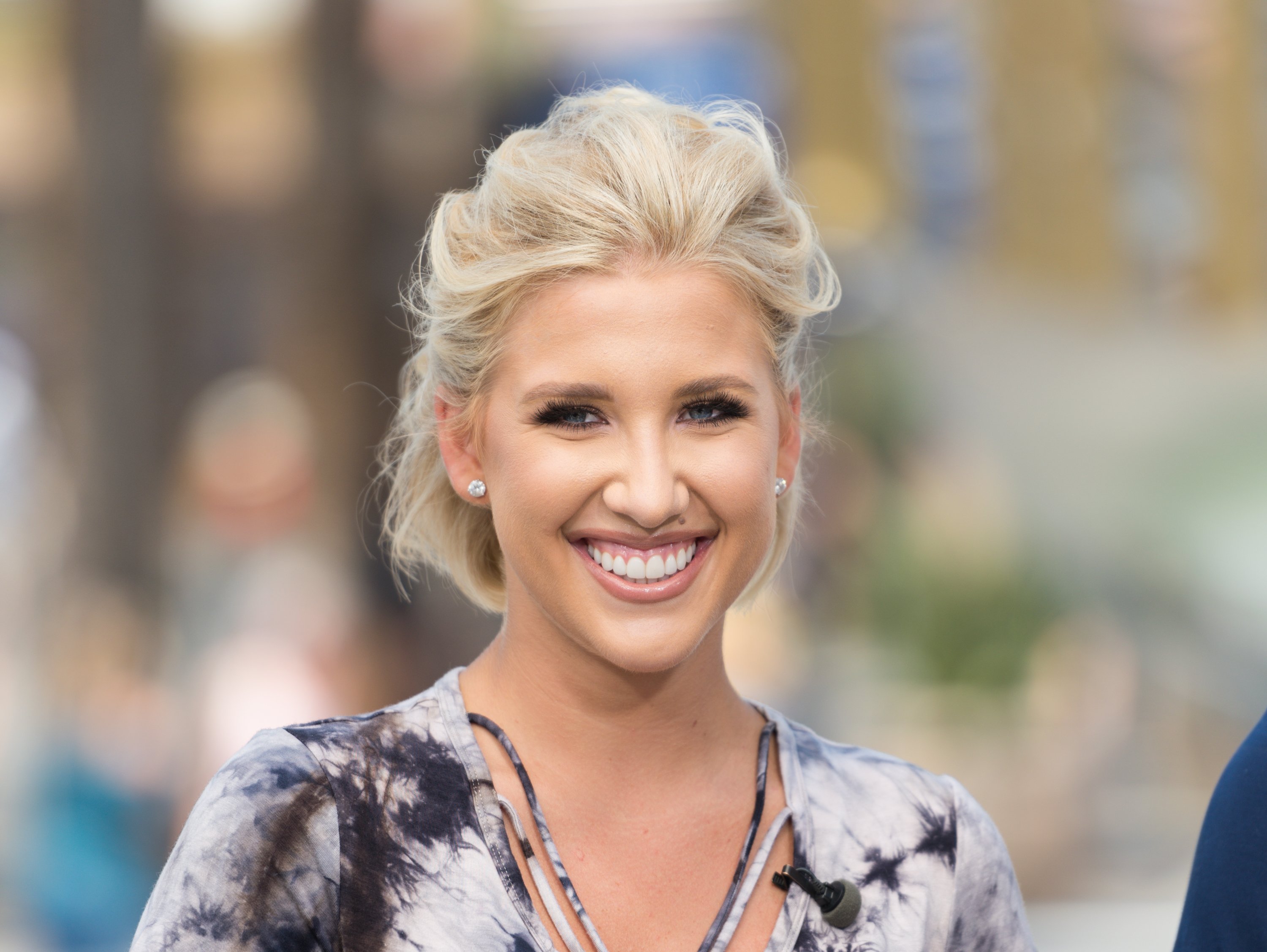 Savannah Chrisley visits 'Extra' at Universal Studios Hollywood on July 18, 2017 in Universal City, California | Photo: Getty Images
The "Chrisley Knows Best" star reacted to the horrific news two days after Floyd's murder went viral, thanks to a video shared on social media.
BETTER LATE THAN NEVER
Many of her followers had been asking Savannah to speak up and bashed her for staying silent. Still, she made sure to reveal why she took her time before saying something.
The 22-year-old star explained that, contrary to some of the accusations she got, she didn't address the situation because "she's a privileged girl," but because she was taking her time to process the events.
"You have no idea who I am," Savannah wrote, adding that she had to sit down and have a lengthy conversation with her father about the situation and how it can affect them, considering that Savannah's niece Chloe is a biracial child.
SCARED FOR HER NIECE
"We were heartbroken and scared for Chloe's future," Savannah stated, adding that the family is aware they must teach Chloe to be "extra cautious" around police officers just because of the color of her skin.
Savannah reminded her followers that she will always stand up for what is right, no matter the circumstances, and said she had been struggling with Floyd's death too.
However, Savannah added a message of hope in her post, stating that she believes something good will come out of this "heartache that we are all feeling together." She finished her post by quoting Isaiah 66:9.
CHLOE'S BIRACIAL BACKGROUND
Little Chloe is the daughter of Kyle Chrisley, Savannah's brother, with a black woman named Angela Johnson.
However, Todd Chrisley and his wife Julie obtained custody of the now 8 years old girl because Kyle was struggling with drug addiction, and Angela didn't have the means to take care of the baby.
Still, Chloe is aware of who her birth parents are. She's also aware that she's a biracial child, but as Todd explained in a recent Instagram post, the family knows that people perceive Chloe as a black kid.
Because of Chloe, the Chrisleys were exposed to racism, as Todd claimed they started receiving racist comments about the girl on social media. However, the family stands as a strong unit to protect the adorable girl.
Please fill in your e-mail so we can share with you our top stories!