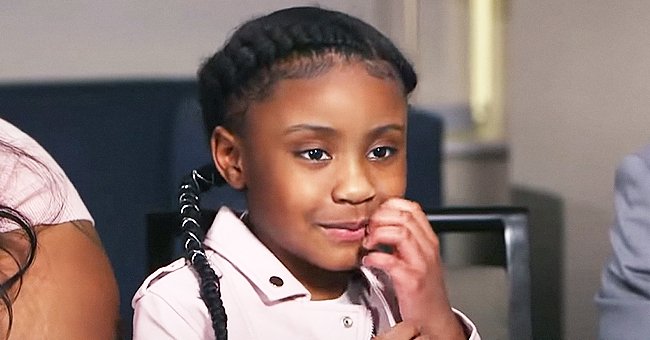 youtube.com/Good Morning America
George Floyd's Little Daughter Gigi Says She Misses Dad in Wake of His Tragic Death

The United States has been rocked by the protests over the death of George Floyd, a native of Minnesota. However, his family is now speaking about how it feels not to have him around.
Earlier this week, George's daughter, Gianna, appeared in an interview where she explained that she misses her father so much.
The little girl went on the interview with her mother, Roxie Washington, and she highlighted just how different life had been without her father in it.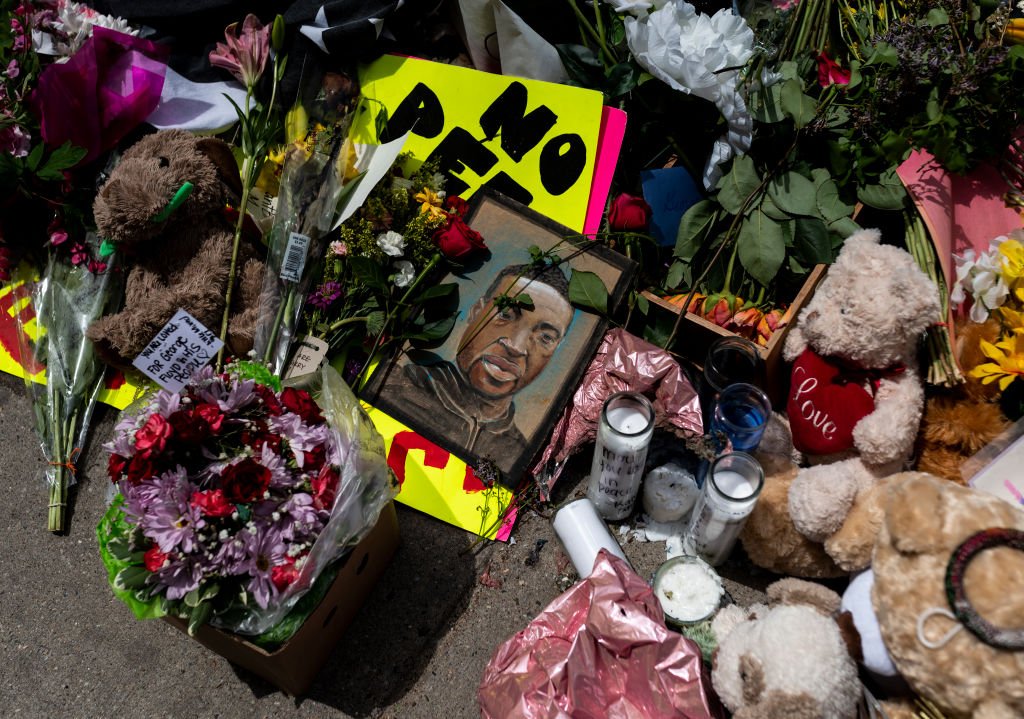 A memorial lies outside the Cup Foods, where George Floyd was killed in police custody, on May 28, 2020. | Photo: Getty Images
Gianna made her first public appearance in the wake of her father's death yesterday. In a video, the little girl is seen sitting on the shoulders of Stephen Jackson, a former NBA player and a friend to Floyd.
The video showed Gianna looking around in happiness as she threw her arms up in the air. With a bright smile, she declared that her father had "changed the world." Speaking on the type of man George was to his daughter, Roxie said:
"He just wanted her to have the best. We were struggling, so he did what he had to do as a man, and he had to come here to work..."
Roxie added that George had committed himself to his family, but he was particularly doting on his daughter. He would always play with her whenever possible, and she never felt alone when she was with him.
The mother has also spoken on her heartbreak that George will never see his daughter walk down the aisle.
Terrence Floyd added that the best way to serve justice is to vote.
George's death has served as a significant wake-up call for the entire country. Protests have raged across various states, as millions have come out to demand an end to racism.
Even though there have been confrontations, several of George's family members have called for the protests to be non-violent. According to reports, Terrence, George's brother, said:
"...if I'm not over here blowing up stuff, then what are y'all doing? Nothing, because that's not going to bring my brother back."
Terrence Floyd added that the best way to serve justice is to vote. As he explained, the movement has gathered a lot of people, and it's better to do things peacefully.
The brother of the deceased has always spoken against the violence. For him, much of that will overshadow the real message of the demonstrations.
Those calling for justice have already gotten some. Derek Chauvin, the officer who is accused of killing George, has been taken into custody.
At the same time, authorities have also apprehended the other officers who stood by while Chauvin kneeled on George's neck.
Please fill in your e-mail so we can share with you our top stories!