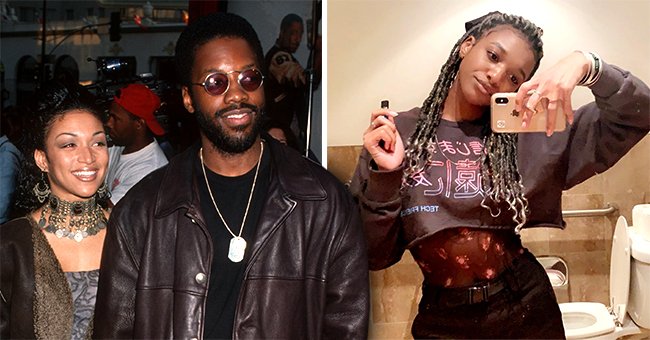 Instagram/hardibabe GettyImages
Kadeem Hardison and Chanté Moore's Daughter Sophia Stuns in Mirror Selfie and Fans Love Her Looks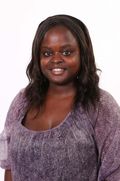 Kadeem Hardison from 'School Daze' and Chante Moore's daughter looked gorgeous while posing for a mirror selfie as fans showered her with adoring compliments.
Quarantine has given people a lot more time to take selfies, and for some, they have created their favorite moments.
Kadeem Hardison and singer, Chante Moore's daughter, Sophia, reminisced about some of the things she missed doing before the COVID-19 outbreak. She admitted, "I miss taking drunk selfies in bar bathrooms."
While posing for the mirror selfie, Sophia looked trendy in a cropped sweater that she paired with a sheer and embroidered bodysuit. She had her hair in a half pony with layered jewelry.
Some of her commenters agreed that they also missed taking drunk selfies in bathrooms at bars. One fan said, "so pretty!!" Another commenter added, "you look like a goddess." One person suggested a road trip.

A fan commented on a photo of Sophia Hardison taking a mirror selfie | Source: Instagram.com/hardibabe
Sophia is Kadeem's only child with Chante. According to
JET,
the couple had dated for almost seven years when they secretly wed in 1997, a year after their daughter was born.
They had always also been private about the details of their relationship, often choosing not to answer questions about their personal lives during interviews. In Kadeem's divorce filing, he requested joint custody of Sophia.
In 2013, Chante appeared on the reality show "R&B Divas." Her co-parenting relationship with Kadeem played out for many audiences, who noted how well the former couple got along.
In a rare interview with Madame Noire about their relationship, she admitted that they fell in love quickly. She said they have a genuine friendship that is based on their understanding of each other's characters.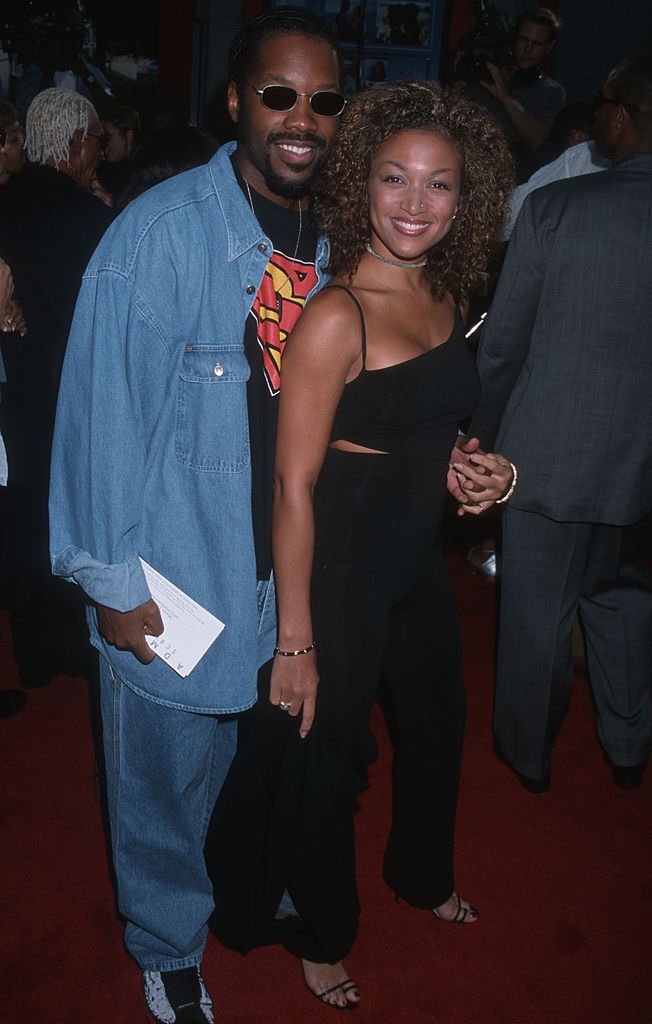 Kadeem Hardison and Chante Moore arrive on the red carpet at the premiere of "How Stella Got Her Groove Back" on August 3, 1998, in Hollywood, California | Source: Galella, Ltd./Ron Galella Collection via Getty Images
Chante shared her belief that they have real and honest love. Their love for each other was something that was still evident even after their break-up, she
explained:
"It is interesting, I see it myself. I see him and I go 'there is my baby.' But I don't want to be his girl and he doesn't want that either."
Chante revealed the secret behind how she and Kadeem have managed to remain on good terms since their divorce.
She said they have both maintained a healthy level of respect and love for each other. Chante made it clear that by love, she meant in the sense of a family because he is the father of her daughter.
Please fill in your e-mail so we can share with you our top stories!