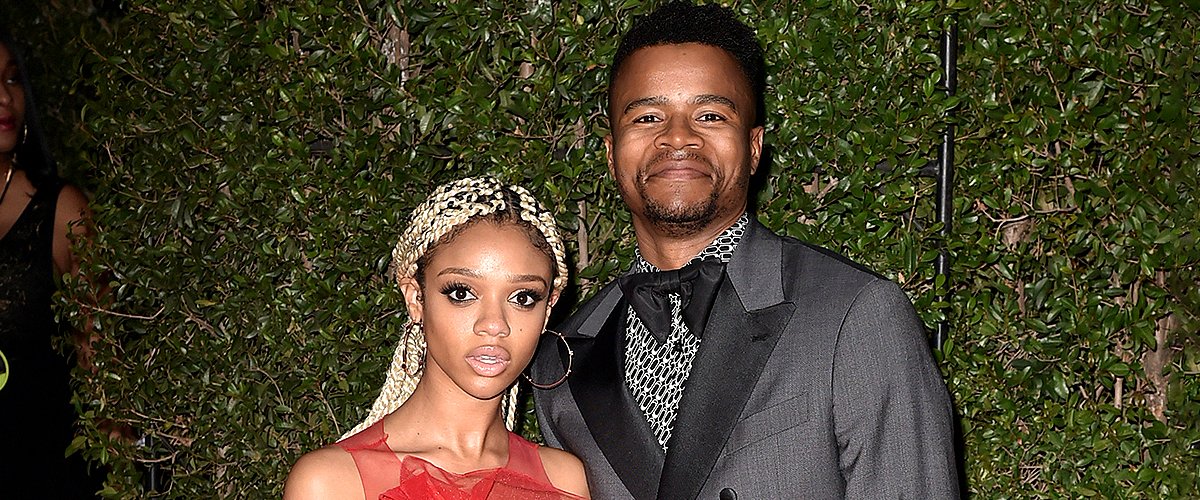 Getty Images
Tiffany Boone Is Engaged to Marque Richardson — Meet 'The Chi' Alum's Significant Other
Actress Tiffany Boone has moved on to the next phase of her life after getting engaged to her longtime boyfriend, Marque Richardson, who also happens to be a Hollywood favorite.
Actress Tiffany Boone who is best known for her role as Mandy Lang in the second season of FOX's crime television series, "The Following," has made significant strides in her career as an actress. Besides her work life, she has a blooming personal life with her fiancé, Marque Richardson.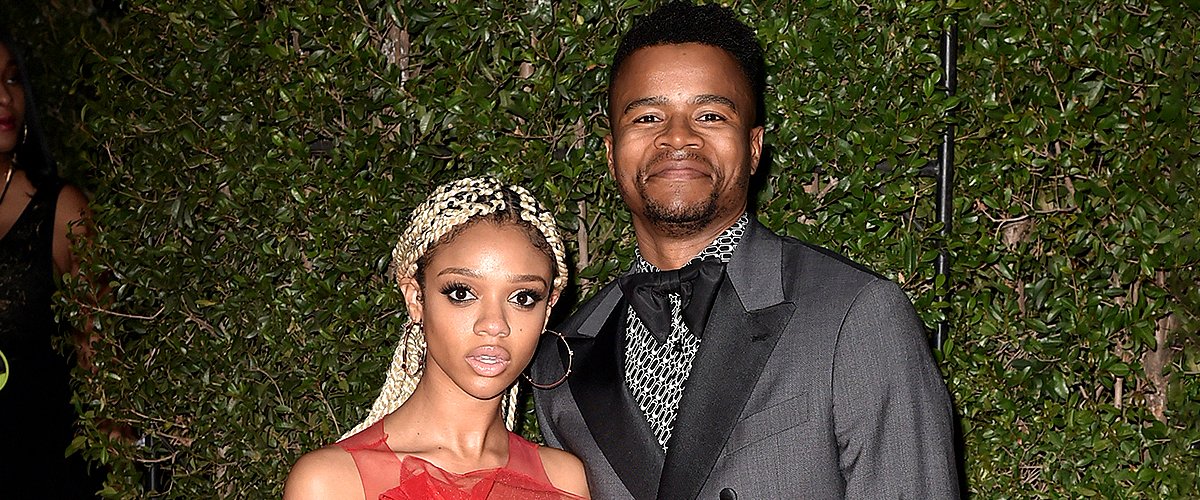 Tiffany Boone and Marque Richardson at the 49th NAACP Image Awards on January 15, 2018 | Photo: Getty Images
WHO IS MARQUE RICHARDSON?
Tiffany Boone's fiancé, Marque Richardson, is a San Diego-born actor who started acting at the age of four when he landed his first job on a commercial.
Richardson is best known for his role in the critically acclaimed Netflix comedy-drama television series, "Dear White People." In an interview with Vulture in 2017, he opened up about what it felt like to be a part of such a socially relevant production. He revealed:
"It was an amazing experience from the beginning to the end. Doing this film back in 2003 was like summer camp. We just wanted to do our best and put it out there."
Before starring in "Dear White People," Richardson had also appeared in other notable productions, including the HBO political drama "The Newsroom," "True Blood," "The Bernie Mac Show," and "7th Heaven."
The actor isn't just Tiffany Boones' fiance; he is also a firm believer in giving back to the community. In 2004, after the devastating Indian Ocean earthquake and tsunami struck parts of Thailand, Richardson journeyed to Khao Lak, Thailand, to join hands with many other people in the disaster relief effort.
He has also worked hand-in-hand with Habitat for Humanity, a non-profit organization that helps in building suitable houses for people all over the world. In 2005, post-Hurricane Katrina, he helped build homes in Baton Rouge, Louisiana, after the tropical cyclone tragically ruined property and took lives.
Apart from being a great actor, not many people know that the "True Blood" star is a national award-winning tap dancer. He is a trained ballet, tap and jazz dancer, who also loves to spend time traveling and collecting query souvenirs from all the cities he crosses.
MARQUE RICHARDSON AND TIFFANY BOONE'S LOVE STORY
While not a lot is known about Richardson and Boone's relationship, the pair never hesitate to show off their love and support for one another. The couple's engagement was a private affair, away from the public's prying eyes just as most of their personal lives are.
But being reserved about being the typical "Hollywood couple" does not mean that they shy away from sharing one or two sweet moments and tidbits once in a while. Both Richardson and Boone sometimes take to social media to share cute photos and videos of themselves.
In May, while spending their quarantine days together, Richardson shared a slideshow of photos on Instagram featuring him and his fiancée dressed in matching robes and facemasks, while walking their pet dog.
The lovebirds are also known for gracing events and red carpets together. In January 2019, Boone and her beau got all glammed up for the Golden Globes, and she shared a sweet clip of herself laughing and jesting around with him.
BOONE'S CAREER
Boone's breakout role in television came in 2014 when she starred in FOX's crime series "The Following," alongside Kevin Bacon and Shawn Ashmore.
After that, she starred in a few series, including "Once Upon A Time" and "Major Crimes," before she was finally cast in the Lena Waithe-created drama series "The Chi," in 2018.
In November 2018, the actress abruptly exited "The Chi" after she reported that she was being harassed by one of her co-cast members, Jason Mitchell. She had reported to the coordinators of the production several times and even brought her fiancé, Richardson, to set during production because she felt unsafe around Mitchell.
She returned for the second season of the series, hoping that Mitchell's conduct had been reprimanded and curbed. However, when she returned, she found that the show's pilots had done nothing about her complaints.
Boone left the show for good and not long after, took to Instagram with a statement. She wrote that she had only returned because she was assured that HR training would set the show on the right track, but her assurances faded when she realized that not everyone was interested in creating a conducive and safe environment for everyone. She asked for a termination of her contract with immediate effect.
In an interview on the daytime show, "The Real," she revealed why she felt the need to make her voice heard by speaking out and taking action. She said:
"It was a little scary coming out and telling my truth. But I feel like if I could affect one person, then it was worth it."
Her soon-to-be husband, Richardson, also commended and supported her for finding the courage to speak out against the conditions in which she had been forced to work alongside Mitchell.
Fortunately for Boone, she had landed many other great jobs and opportunities that made her exit from the show less difficult in terms of finances and her career. These include her roles in the 2020 web series, "Hunters," and "Little Fires Everywhere," in which she portrays the younger version of Kerry Washington's character, Mia Warren.
When she appeared in the series' sixth episode, the internet lit up with her excellent performance. She portrayed Kerry Washington's every last mannerism perfectly and, once again, stole the spotlight. In an interview with Elle, she described how she had been able to play the role of Washington's younger self. She narrated:
"I was able to come to set whenever she was filming. I wrote notes and paid close attention to the way her body moved. I wanted to make sure I was getting the essence of her."
Of course, her beau was there to support her every step of the way. The reserved lovebirds are doing their best to dominate their careers in different aspects while keeping their personal lives private.
Please fill in your e-mail so we can share with you our top stories!