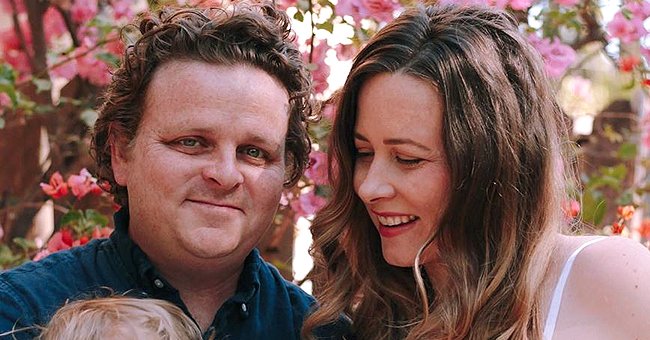 instagram.com/patrickrenna
Patrick Renna Becomes Father for the 2nd Time – See His Newborn Son's Adorable Photos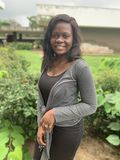 Famous actor Patrick Renna just welcomed his second child with his wife, Jasmin — the proud father shared news of the delivery via his Instagram page.
Patrick Renna is a father once more — he welcomed his second son, Liam James Renna, with his wife of 14 years, Jasmin. The talented actor took to his Instagram page on Tuesday to give fans a glimpse of his newborn son.
The first picture Renna shared was a family photo that featured him, his wife, his first son and his newborn. His older brother carried the newborn while Renna and his wife sat closely behind.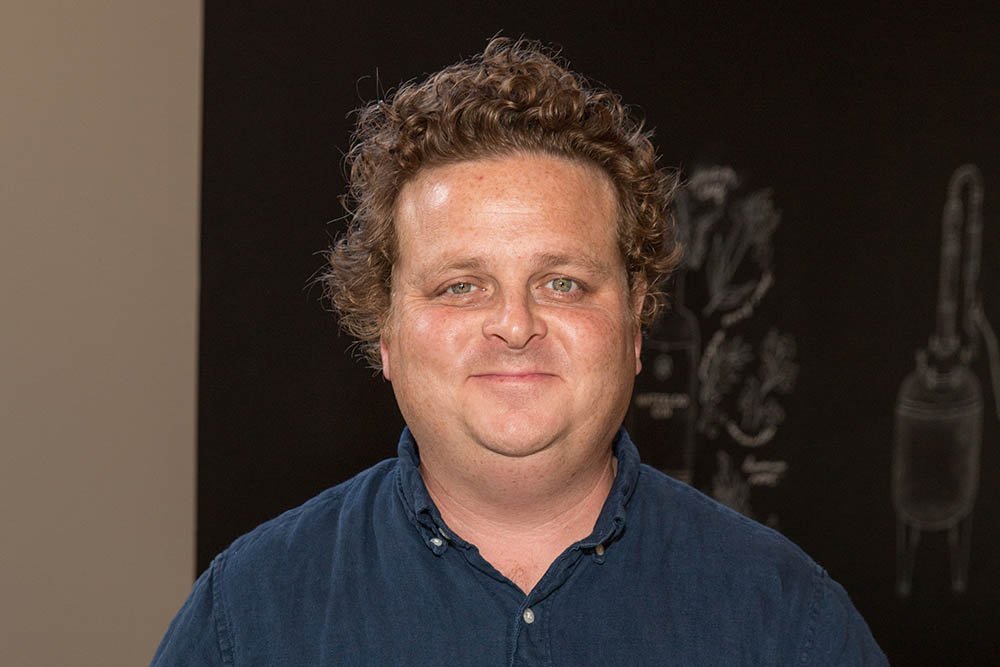 Patrick Renna at the Alamo Drafthouse Rolling Roadshow screening of 'Sandlot' on October 20, 2019
The next picture Renna shared saw him placing a kiss on his wife's temple as she cradled their newborn son in her arms. The shot seemed to have been taken not long after the baby was born as the couple was still in the hospital.
Renna's caption was a lengthy one. It began with him apologizing for the delay in posting the photos since his son's birth on June 6. "Sorry, this took so long. Finally got four hours of sleep," his caption began, and continued:
"May I introduce Liam James Renna. Born June 6, 2020. 7lbs. 14oz. Welcome to the world my dude."
He went on to talk about how "humbling" it was to watch a woman give birth, and he addressed his newborn son saying he would grow to find out that his elder brother is a fantastic person.
Renna brought the write up to an end with a pledge to the latest addition to his family — he promised to teach him only the good things he knew and admitted that he is looking forward to the "sunshine" his little boy will bring around.
He named his YouTube channel after the unabridged version of the catchphrase.
Renna, who is best known for his roles on "GLOW" and "The Big Green," shared the news that his little one was on the way in February. He announced the joyful news alongside a picture of his wife, Jasmin, and his son, Flynn.
The heartwarming photo saw Flynn seemingly excited to welcome a sibling — he was seen with his hands on his mother's growing belly as his proud parents gazed down at him lovingly.
For the shot, Renna was dressed simply in a sweater and a pair of dark denim trousers while his wife sported a shirt that had "You're Kickin' Me Smalls" written on it just above a set of tiny footprints.
The statement printed across Jasmin's shirt is a reference to the famous line uttered by Renna's character "Hamilton 'Ham' Porter" in "The Sandlot."
Renna reportedly likes the saying so much; he named his YouTube channel after the unabridged version of the catchphrase — "You're killing me."
"The Sandlot" is Renna's film debut. He had been 14 at the time, and he played the role of a baseball player, Hamilton "Ham" Porter.
He kept on acting throughout the 90s, making appearances in movies like "Son In Law," "Born Bad," and "The Secret Life of Girls."
Please fill in your e-mail so we can share with you our top stories!