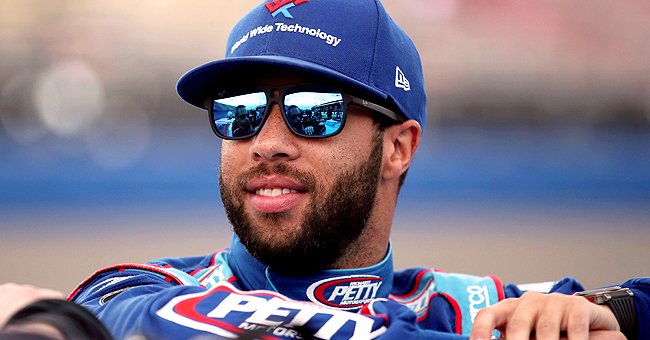 Getty Images
NASCAR Star Bubba Wallace — What There Is to Know about the African-American Racer's Parents
Darrell "Bubba" Wallace is helping to make history as one of the first African Americans in years to be a full-time Nascar driver. His success is partly thanks to those who raise him.
Desiree and Darrell Sr. undoubtedly knew what they were doing when they supported their son, Darrell "Bubba" Wallace, when he wanted to race.
In 2018, Bubba even broke down emotionally after seeing his family in the conference audience when he placed second at the Daytona 500. He credits them with reaching where he is today.
Bubba is making his name known in the racing world, and his parents are certainly proud of him. According to one interview, that's all Darrell is striving to do.
DARRELL SR.'S SPURRED HIS SON'S FUTURE
One might say he owes it to his dad, who was his first sponsor early on in his career. Darrell Sr. saw his son's love of racing from a young age, so he gave his son a leg up when it was tough to get financial help.
In fact, Darrell Sr. was the one who proposed that his son start a racing career at just nine years old. Elsewhere, Bubba's sister was playing basketball in college.
DESIREE TOOK LONGER TO COME AROUND
Like most moms, Desiree was a bit hesitant in getting on board with her son becoming a racer. The reason was two-fold: Bubba is a minority, and the sport itself comes with major risks.
Still, Desiree wasn't new to the whole Nascar arena. Her brother-in-law was a racer in Nashville, Tennesee. Desiree herself had a favorite driver, Dale Earnhardt Sr.
When Desiree saw her son's dedication and focus, she eventually came around. These days, she's vocal about showing support for Bubba as a driver and a person who might spark change for minorities.
PARENT'S DIVORCE AND INSPIRATION
While Bubba remains close with both his parents, the couple got divorced when he was still young. He's mentioned how the family has had their ups and downs like everyone else.
Yet it was Bubba's parents who introduced him to Dale Earnhardt Sr. before the latter passed away. Both of them loved the late racer. Bubba met his son, Dale Earnhardt Jr., back in 2018.
LOSING HIS COUSIN TO A POLICE KILLING
In June 2020, Bubba's life story became significant not just because of how far he'd come in the sport, but also because he had a story relevant to the times.
Nationwide protests surrounding the death of George Floyd have prompted many to share awareness of police brutality. For Bubba, that meant talking about his cousin, who was killed by an officer years back.
At the time, Bubba was nine years old and his cousin 23. He was unarmed when a cop shot him reportedly because he was reaching for his cell phone. The cop faced no consequences, and the family received no compensation.
BUBBA'S RECENT HEALTH SCARE
In a recent race, Bubba wore a racing uniform with the words "I Can't Breathe" and "Black Lives Matter" printed on it for the cause. Recently, he played a key role in putting out a pro-racial equality video for Nascar.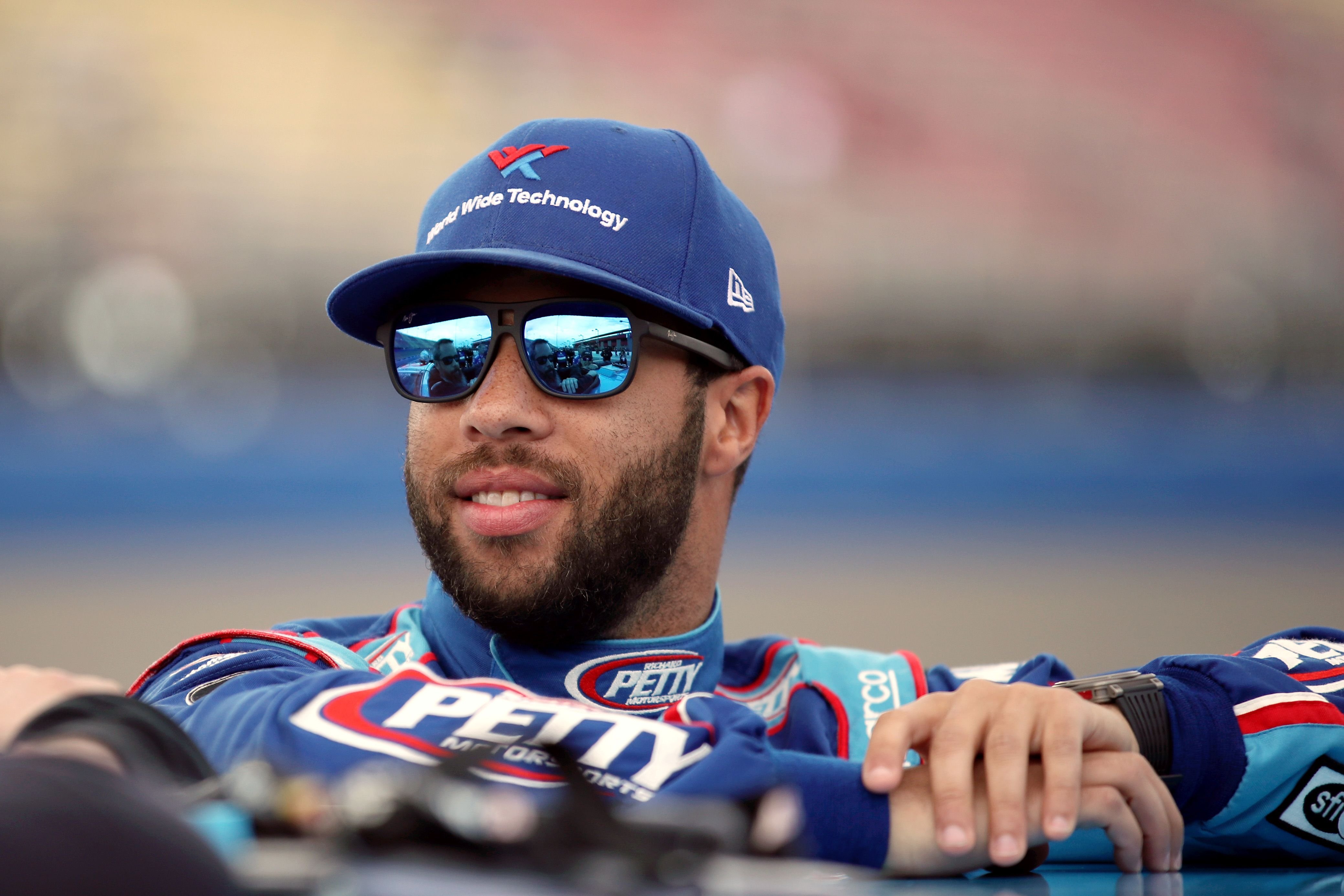 Race car driver Bubba Wallace before qualifying for the NASCAR Cup Series Auto Club 400 at Auto Club Speedway in February 2020. | Photo: Getty Images
After racing on the Atlanta Motor Speedway, the driver felt dizzy and faintish. He was taken to an infield care center to get checked out and later released. Bubba ended up 21st in the race.
Bubba is in his third season with Richard Petty Motorsports. He's won Gander RV & Outdoors Truck Series six times and was runner-up in 2018 for Sunoco Rookie of the Year.
Please fill in your e-mail so we can share with you our top stories!