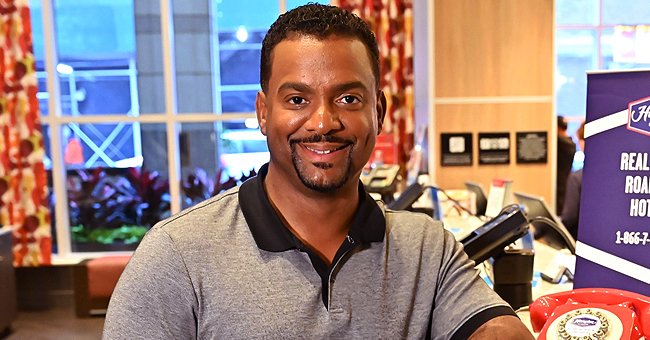 Getty Images
Alfonso Ribeiro's Wife Angela and Kids Enjoy Family Trip to Grand Canyon
'Fresh Prince of Bel-Air' star, Alfonso Ribeiro, and his wife shared photos from a family vacation after taking their three children on a road trip to the Grand Canyon.
Alfonso Ribeiro and his wife Angela Ribeiro are the proud parents to three children, Anders, Alfonso Jr, and Ava. The "Fresh Prince of Bel-Air" star has a teenage daughter, Sienna, from his marriage to actress Robin Stapler.
The proud father has always boasted about his children being his priority. In an interview with Fox News, he expressed the importance of being a hands-on parent because he valued being around to teach them important life lessons.
One of the ways he enjoys teaching his children about life is through travel during their many adventures around the world. In an interview with Close Weekly, he explained:
"Yes, you can read about things in books but nothing lands and sticks with you throughout your life than personal experience."
"When you want to see this country, you want to go around and see the plains…you want to see the hills and the mountains and the Rockies," the actor added.
Recently, Alfonso packed up Angela and their children in an RV and headed across the country for a family road trip.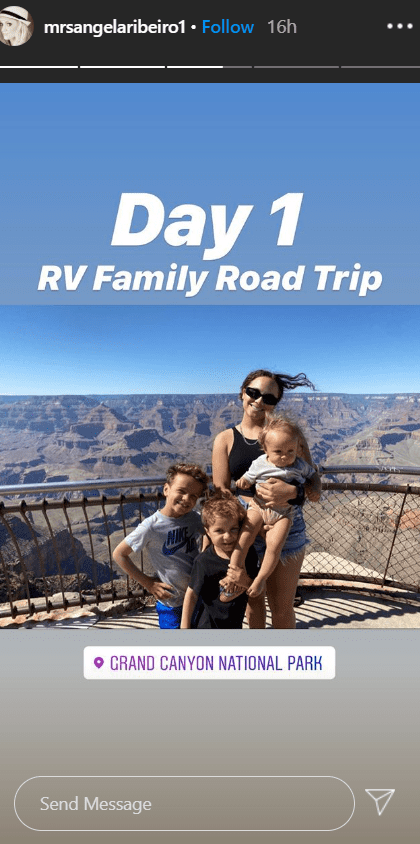 Angela Ribeiro and her children, Ava Ribeiro, Anders Ribeiro, and Alfonso Jr Ribeiro pose at the Grand Canyon | Source: instagram.com/mrsangelaribeiro1
Angela shared on her Instagram story photos of some of what she captioned as "beautiful" views while enjoying the scenery with her family.
She reflected on the last time they were at the Grand Canyon, and their friend Will Smith bungee-jumped from a helicopter over the canyon for his 50th birthday in 2018.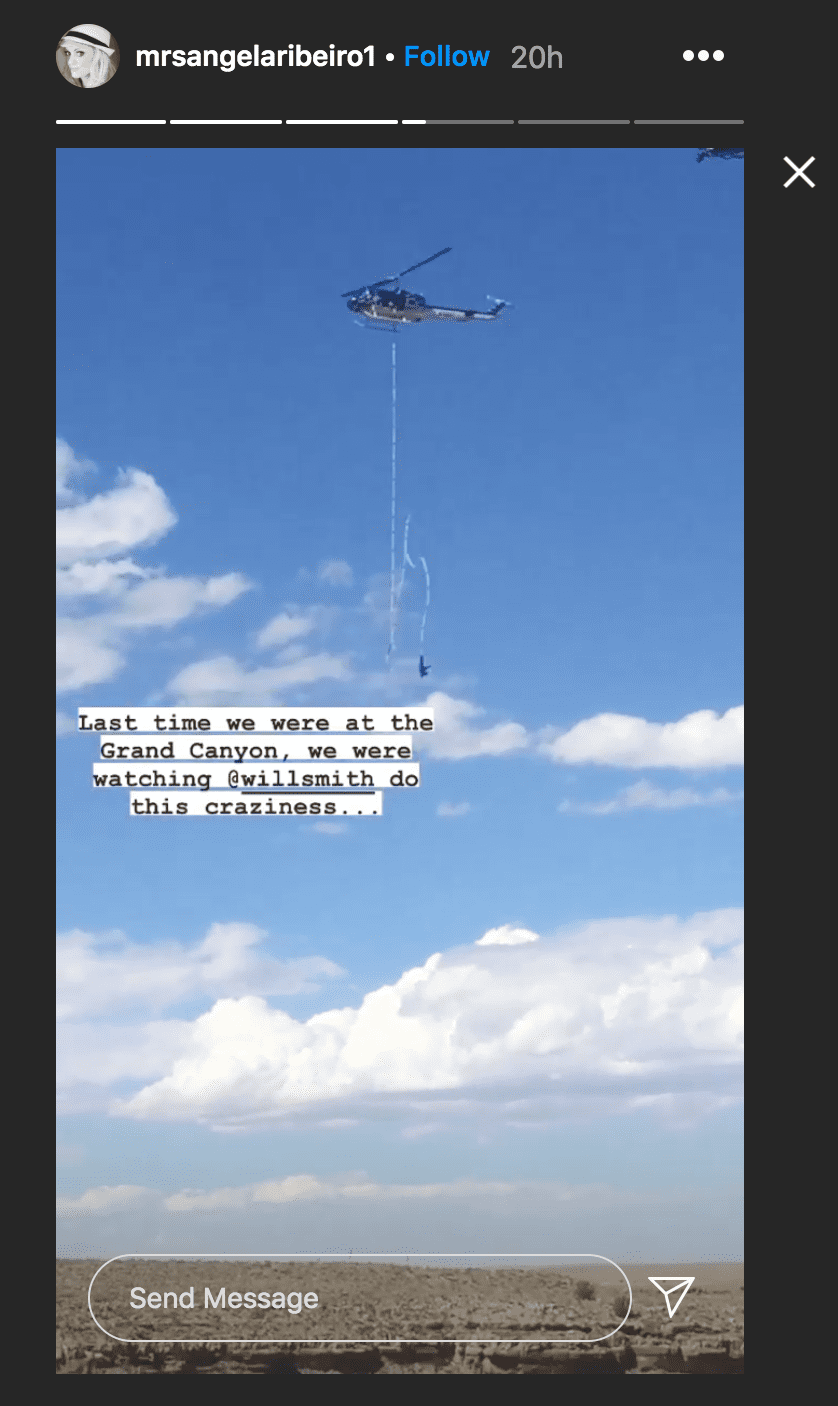 Will Smith bungee-jumped from a helicopter above the Grand Canyon | Source: instagram.com/mrsangelaribeiro1
As the Ribeiro family enjoyed their escape to the great outdoors, Angela took some time to reflect while sitting on the canyon with her daughter.
In her caption, she joked about the trip being triggered by the fact they had a house full of relatives. She revealed that they decided to make their relatives their house sitters for the summer while they traveled in their family RV across the country.
Although their family had been quarantined in their home, they still managed to have fun and celebrated both of their children's birthday in recent weeks.
Anders was treated to a bug-themed party for his fifth birthday. Ava enjoyed her first birthday with a homemade cake.
Please fill in your e-mail so we can share with you our top stories!