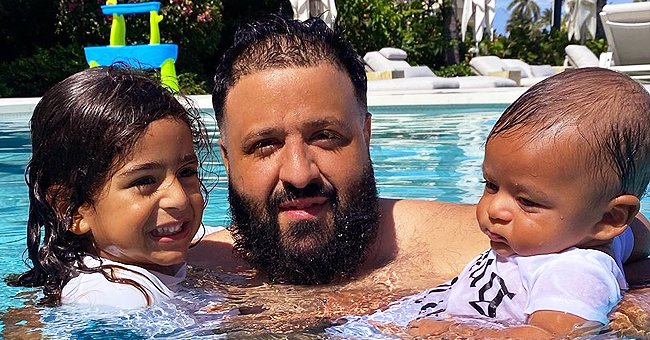 Instagram/djkhaled
DJ Khaled and His Sons Asahd and Aalam Enjoy Pool Time in an Adorable Post

DJ Khaled and his sons looked picture perfect in a recent upload as they enjoyed a leisure time at the pool.
Superstar DJ Khaled enjoyed a chill time at the pool, but his leisure time wasn't complete without the honorable presence of Asahd and Aalam!
The trio looked radiant as they had fun splashing and taking laps in their home's pool. On Instagram, the "Just Us" crooner shared some images as he gave fans a glimpse of his adorable boys. He captioned the photo:
"My 2 boys wanted to go swimming @asahdkhaled @aalamkhaled. Love you so much…"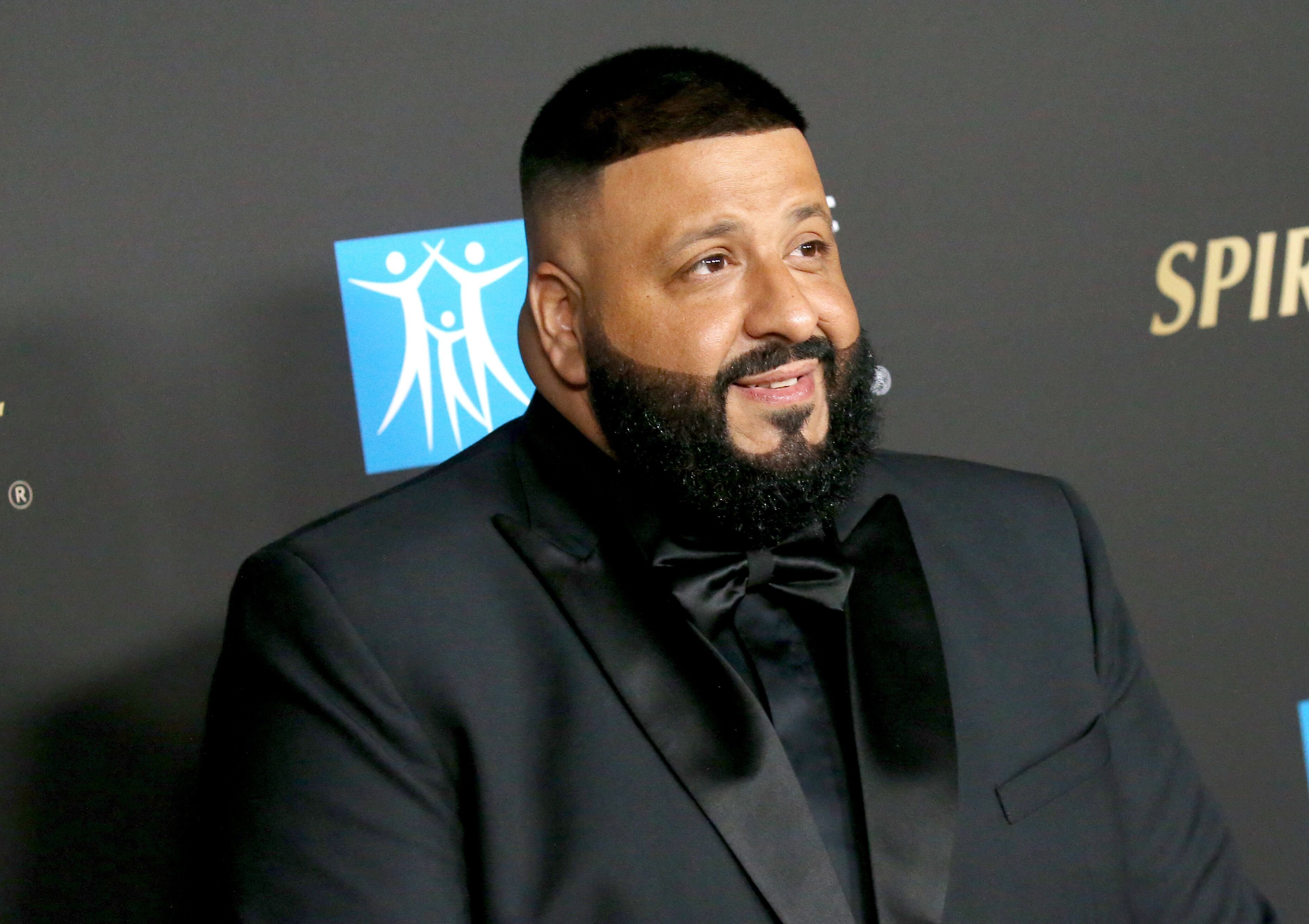 DJ Khaled attends the City Of Hope's Spirit of Life 2019 Gala held at The Barker Hanger on October 10, 2019. | Photo: Getty Images
The first snapshot was an up-close image of DJ Khaled and his mini-mes in the clear pool. He had them in his hands while he and Ashad shared a heartwarming smile. The next slide was even more endearing as little Aalam took his swimming lessons.
The next two clips showed Asahd taking life lessons from his multi-millionaire dad! Here, the celebrity toddler was playing with his toy boat, and Khaled thought it was a miniature yacht. The handsome toddler disagreed with his dad and called it a boat instead.
Afterward, the "No Brainer" star promised to buy Ashad a yacht if he promises to work hard when he grows up! The Grammy winner and his wife Nicole Tuck ushered in the new year with the birth of their second child, Aalam Khaled. On Instagram, the doting father debuted his bundle of joy together with details of his birth.
He made it known that Khaled's attitude helped one to keep being creative.
The "Do You Mind" producer shared a heart-tugging image of his three-year-old son, Asahd, and the newborn showing off sibling love. He had earlier shared the infant's name with fans and celebrities during his award acceptance speech.
During his announcement on Instagram, the music mogul detailed his son's birth in a series of Instagram posts. Some of the shots showed DJ Khaled in a pensive mood as he anticipated the baby's arrival.
One particular post stood out as Khaled wore a bright smile while sharing a high-five with his wife's smiling doctor, Dr. Jin. It is no doubt that the mainstream Disc Jockey is a standup dad! Khaled also leads such a remarkable legacy in his work ethics.
As confirmed by Flipp Dinero, DJ Khaled is someone energetic and ambitious. He made it known that Khaled's attitude helped one to keep being creative.
Please fill in your e-mail so we can share with you our top stories!