Aaron Carter's Controversial Career and Unexpected Engagement after Breakup
Aaron Carter first came into the spotlight thanks to his brother, Backstreet Boys' member Nick Carter. But as time passed, and as Aaron came into his own person, his headlines turned muddy, and he built the reputation of a bad boy.
There was a time when Aaron Carter was a heartthrob who could make girls faint with his smile and scream as he sang sappy pop songs on stage.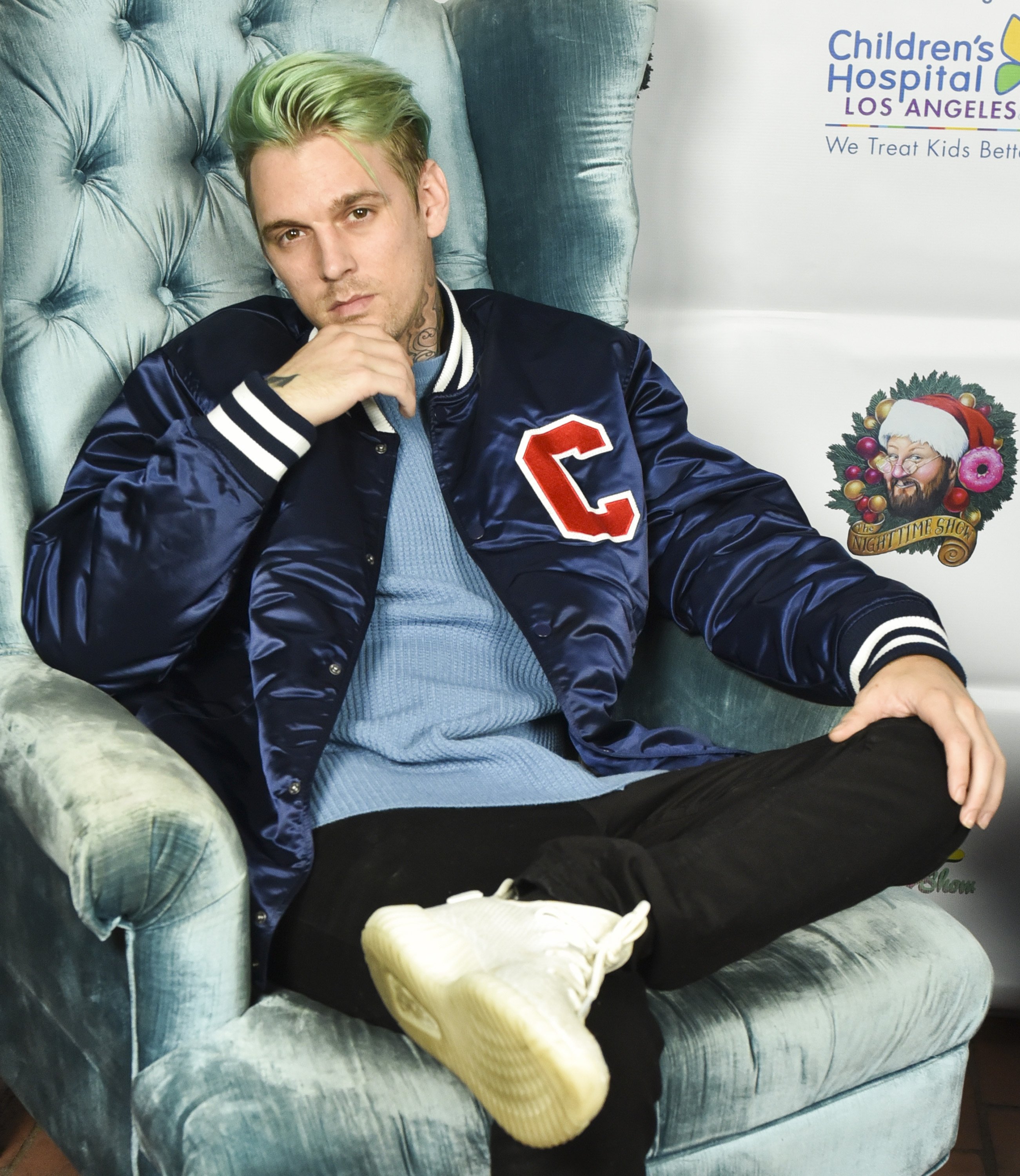 Aaron started following his famous brother's steps into the music industry when he was a teenager. Still, as he hit his twenties, his career hit a brick wall, and his reputation took several blows.
The now 32-year-old star was once synonymous with music, blonde locks, and a charming personality. Now, his name is associated with drugs, mental health issues, and a complicated relationship with his family.
AARON CATER'S EARLY LIFE & CAREER
Born on December 6, 1987, in Tampa, Florida, Aaron is one of Jane Elizabeth and Robert Gene Carter's five children. Aside from his brother Nick, he has three more sisters.
In September 2019, Nick Carter and his sister Angel were granted a restraining order against Aaron.
Aaron showed his interest in music from a young age, an interest that grew when Nick joined the Backstreet Boys in 1993.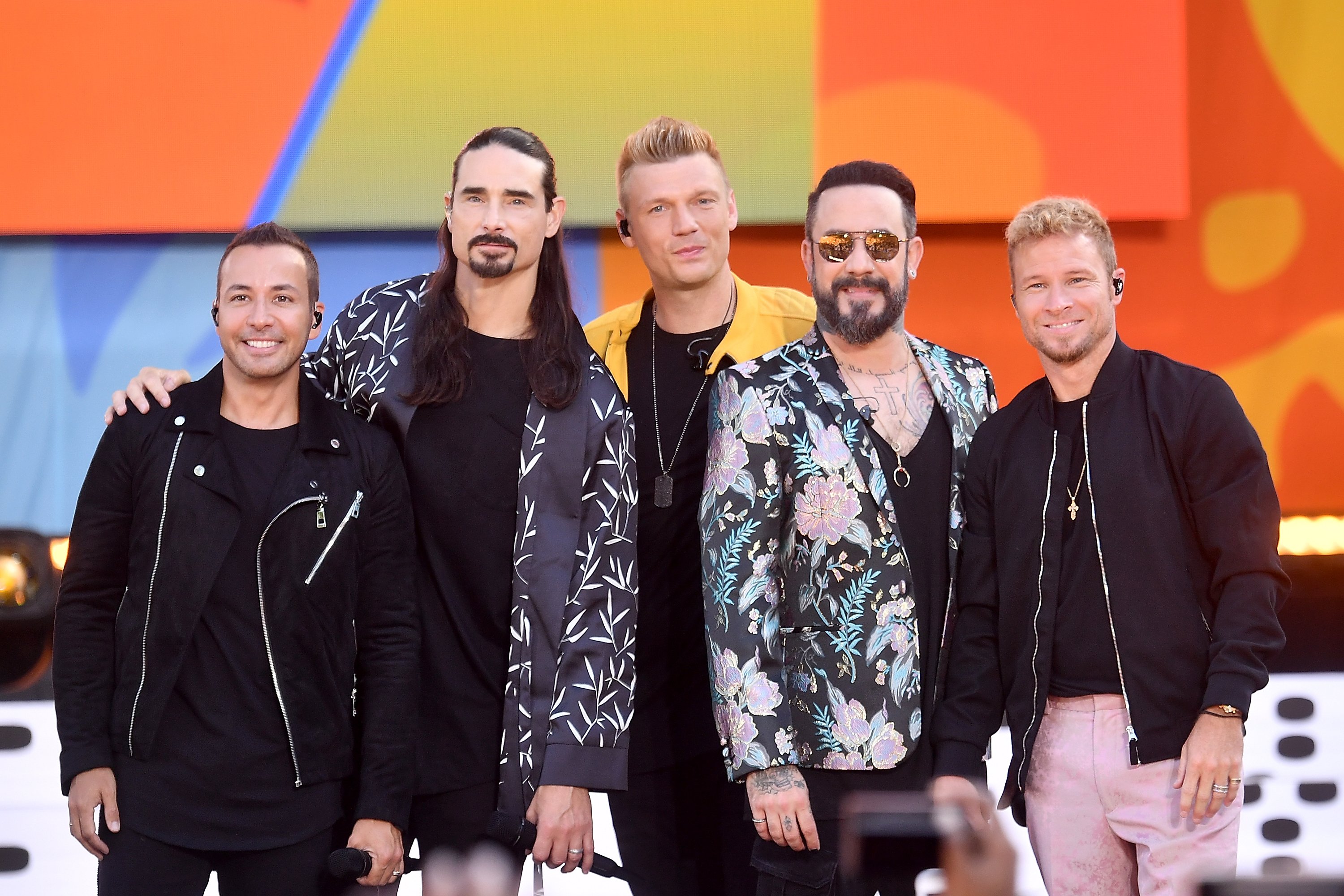 At age 9, Aaron made his first performance on stage while visiting Germany during one of his brother's group's tour stops.
One of the managers of the Backstreet Boys saw potential in a young Aaron, and allowed him to go in front of the audience for a rendition of the Jets' "Crush On You."
Years later, Aaron would refer to the performance as "kind of like a joke," but it landed him a recording contract with a European label.
He released his self-titled first studio album in 1997, and started amassing a legion of fans that grew even more with the release of his second album, "Aaron's Party (Come Get It)" in 2000.
Around that time, Aaron opened concerts for the Backstreet Boys and Britney Spears, and he became a Disney-certified heartthrob when he made his acting debut on "Lizzie McGuire."
His third album, "Oh Aaron," went platinum in the U.S in 2001, and his last studio album under Jive Records, "Another Earthquake!" was released in 2002 but failed to duplicate its predecessor's success.
"Another Earthquake!" was Aaron's last studio album for almost sixteen years, until he released "LøVë" under Sony Music in 2018.
GOOD BOY GONE BAD
Aaron's squeaky clean reputation started to crumble when he got involved in a teenage love triangle with Hilary Duff and Lindsay Lohan in the early 2000s. This led to a feud between the girls until Aaron eventually broke things off with Lohan.
In 2006, Aaron joined Nick and the rest of his siblings on the reality TV show "House of Carters," which aired on E! and allowed fans to see the sometimes-complicated nature of the brothers' relationship.
That same year, Aaron made headlines when he proposed to girlfriend and Playboy model Kari Ann Peniche at 18 years old.
However, the engagement lasted only one week, after which Aaron retracted his proposal claiming he was still too young and that it had been a rushed decision. By then, Aaron still had some loyal fans, but critics were starting to note his character decadence.
Two years later, Aaron had his first encounter with the law. He was pulled over for speeding and then arrested when police officers found two ounces of weed in his car.
His father told People magazine at the time that he was "totally floored" by Aaron's arrest, claiming that some people had warned him there was something off with Aaron, but he didn't want to believe it.
"Aaron has always thought he was invincible," Robert Carter said. "Sometimes it takes a knock in the head to get people back on track. I hope that's what happens here."
DWTS, REHAB & BANKRUPTCY
In 2009, Aaron competed on season 9 of "Dancing with the Stars" alongside professional dancer Karina Smirnoff. They finished in fifth place.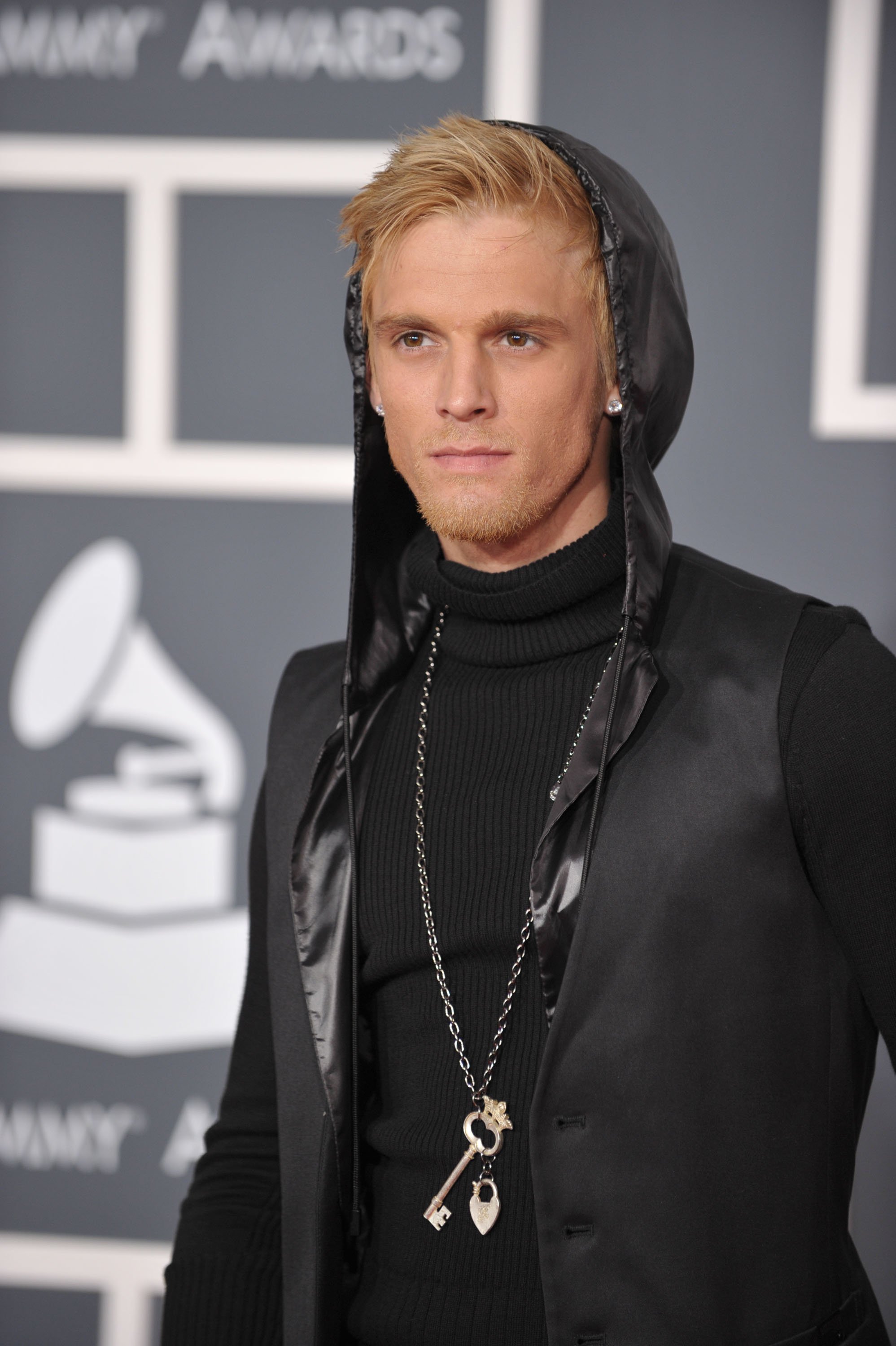 Aaron took advantage of the attention he received from the reality competition and tried to kickstart his music career again. Still, his singles didn't do well on the charts.
Two years later, Aaron entered a treatment program at the Betty Ford Center in Rancho Mirage, California. According to his manager, the singer was looking for guidance and healing from some emotional issues he was dealing with.
In 2013, Aaron filed for bankruptcy. He had a debt of more than $3.5 million, mostly from back taxes and $30,000 in credit card bills. He eventually settled the tax debt in 2014.
DUI, ALLEGED SEXUALITY & FAMILY WOES
Aaron toured around the U.S and Canada and released various singles between 2015 and 2017. During that time, he raised concerns among fans for his frail figure, which he claimed was a product of a hiatal hernia that made it difficult to eat.
Then, in July 2017, he was pulled over in Georgia for speeding and subsequently arrested for suspicion of driving under the influence. Police found marijuana and drug-related objects in his car, but Aaron refused to take a drug test.
His then-girlfriend, Madison Parker, was with him and was also arrested under the same charges plus obstruction of law.
After posting bail, Aaron made it known through his publicist that he believed he had been targeted for being a celebrity, claiming he had a medical license to use marijuana for his anxiety.
Nick Carter took to Twitter at the time to send a message to his brother offering help, but Aaron clapped back, asking why Nick didn't contact him through a private outlet if he was so worried.
To my brother: I love u no matter what & if u feel the need to reach for help, I am here and willing to help you get better.

— Nick Carter (@nickcarter) July 16, 2017
A month later, Aaron came into the spotlight once again when he claimed in a letter shared on Twitter that he found boys and girls attractive since he was 13.
He also revealed he had a relationship with a man at 17, which many people assumed was his way of coming out as bisexual. However, the following year, Aaron told Hollywood Life that his words had been misinterpreted.
"I can find men and women attractive, but when it comes down to it, I think it was a little misconstrued," he said. "I see myself being with a woman and having kids. I want to have a family."
SECOND ROUND ON REHAB & "THE DOCTORS"
In September 2017, Aaron checked in to a rehab facility for the second time after an appearance on the TV show "The Doctors." On the show, he submitted to several tests to dispel rumors about his health, mainly the one about him having AIDS.
On the show, Aaron was found to be underweight with a weak immune system. The doctors advised him to seek help and pause his fast-paced life so he could find inner peace.
Aaron returned to the show in 2019, to reveal he had been diagnosed with acute anxiety, multiple personality disorder, schizophrenia, and manic depression.
He also displayed a bag of his prescription meds, claiming he was only taking prescribed drugs to deal with his mental health. Aaron admitted he had a huffing addiction in the past, but said he had quit after his time in rehab in 2017.
RESTRAINING ORDER & ENGAGEMENT
In September 2019, Nick Carter and his sister Angel were granted a restraining order against Aaron, claiming that the 32-year-old had threatened Nick's pregnant wife and unborn child.
"Take care. @NickCarter we're done for life," Aaron said on Twitter about the situation. "I haven't seen him in four years. And I don't intend to."
Aaron started dating Melanie Martin in January 2020. The relationship progressed quickly, and in April, he announced they were expecting their first child.
However, that same month, the couple split for a while after Martin was arrested for a domestic violence incident, in which she allegedly left Aaron with visible scratches and bruises.
The couple rekindled their relationship in early June, with Aaron claiming he had never stopped loving Martin, and that she had taken responsibility for her actions.
He also shared the sad news that Martin had suffered a miscarriage, and announced their surprising engagement on Instagram just a few days later.
Aaron recently told People he's focused on the future and is working on new music. He also has a clothing line out and has been keeping his fans updated on his life and career through several YouTube live streams in the past months.