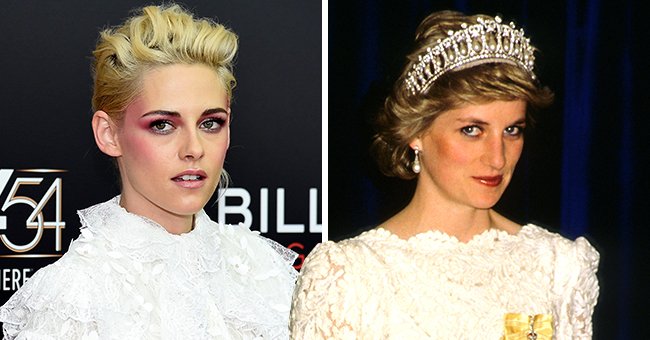 Getty Images
Deadline: Kristen Stewart to Play Princess Diana in Upcoming Movie 'Spencer'
Royal fans stand up because a new film about Princess Diana is in the works! Actress Kristen Stewart is going to act as the people's princess under the direction of Pablo Larraín.
Stewart, the "Twilight" star, is going to star as Princess Diana in the movie "Spencer." The drama's script was written by Steven Knight and it focuses on a weekend in the early 1990s.
That weekend was the one where Diana realized her marriage to Prince Charles wasn't going anywhere. She noted that she was now going to need to move away from the life that would one day lead her to become the queen.
Princess Diana on an official overseas visit to Italy on April 22, 1985 | Photo: Tim Graham Photo Library/Getty Images
BEST ACTORS AROUND
"Spencer" focuses on a three day period of the festive season at Windsor in England. The production for the film is expected to start early next year.
Larraín described Stewart, 30, as such: "Kristen is one of the great actors around today." Speaking about why he'd chosen her as the lead role, he said:
"To do this well, you need something very important in film, which is mystery. Kristen can be many things…"
KRISTEN CLICKS WITH THE ROLE
He noted how she could be "very mysterious and very fragile an ultimately very strong as well, which is what we need." The director explained how watching the star's approach to the character had been "very beautiful to see."
We're very happy to have her
STEWART IS COMMITTED
Still singing her praises, Larraín stated: "I think she's going to do something stunning and intriguing at the same time. She is this force of nature." He added: "We're very happy to have her, she's very committed."
FOCUSING ON DI'S MARRIAGE
The movie won't cover the princess's death but will focus on her struggling relationship with Charles. Viewers will also get to see how much Diana loved her children, Prince Harry, the youngest son, and Prince William.
WHO IS THE DIRECTOR
Larraín is well-known as the director of the 2016 film, "Jackie." The Oscar-nominated movie was about the late Jacqueline Kennedy Onassis, with actress Natalie Portman featuring as Onassis.
KRISTEN'S OTHER MOVIES
Since "Twilight," Stewart has appeared in films like "Personal Shopper," "Charlie's Angels," "Clouds of Sils Maria," and "Underwater." Her upcoming movie is "Happiest Season."
A RANDOM STEWART FACT
A random fact about the actress is that she's won MTV's "Best Kiss" award for four consecutive years in a row. She won the accolade alongside her co-star, Robert Pattinson, in the "Twilight" saga.
Please fill in your e-mail so we can share with you our top stories!