Jon Gosselin Expresses His Appreciation for His Girlfriend Collen in a Tribute on Her Birthday
Jon Gosselin, former reality star and ex-husband of Kate Gosselin, takes to Instagram to celebrate his sweetheart, Colleen Conrad, on her birthday. 
Jon Gosselin took to Instagram to share a heartwarming tribute to his girlfriend of over five years, Colleen Conrad. He shared a slide of two cute photos and wrote:
"Happy Birthday to my best friend, lover, and companion!!! I couldn't have made it this far without you..."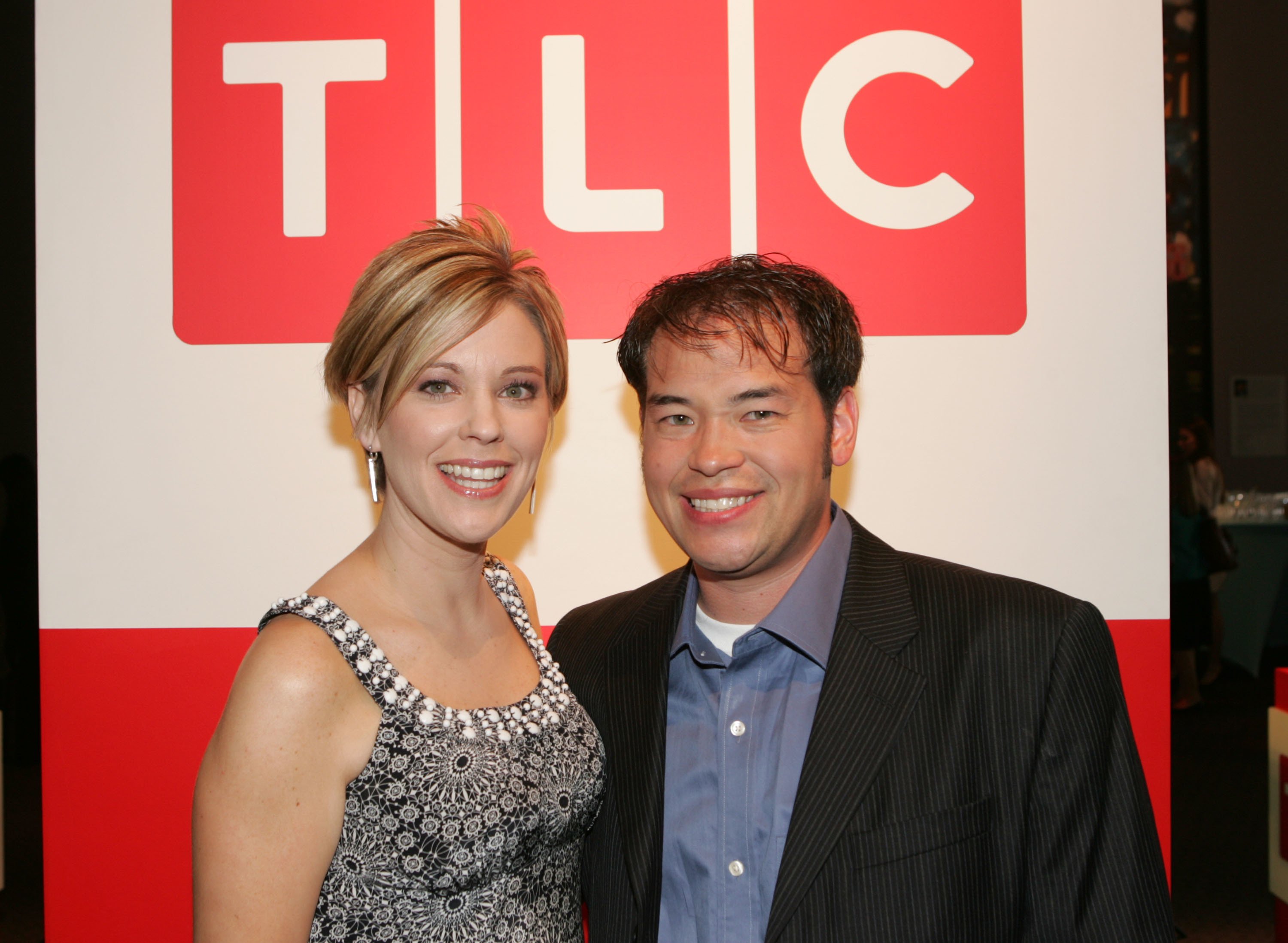 He concluded his short caption with a sweet "I love you to death," signing off with his name. The first photo of the slide featured Colleen and Jon sitting by each other's side. The sweethearts wore the same type of hoodie in different colors.
The next photo showed a giggling Colleen in a pink hoodie and a pair of black shorts while standing on a beach with small waves lapping at her feet.
Jon's followers joined him in wishing Colleen a happy birthday noticing how head over heels in love they looked.
Jon's love for his girlfriend, whom he started dating in 2014, is just as adorable as his happiness with her is contagious. Her relationship with his children and the love that she shows them only makes him love her more.
The former reality star shares eight children with his former wife, who is now the star of the rebranded version of their old series, now titled "Kate Plus 8." 
Jon's kids have developed a special attachment for his girlfriend, Colleen.
Two of his sextuplets, Collin and Hannah, live with him while the other four, Aaden, Joel, Alexis, and Leah, live with Kate and their older twin sisters, Madelyn and Cara. 
The former couple got married on June 12, 1999. A year after, their twins were born. In 2004, four years after their twins were born, the former husband and wife were pleasantly surprised with their sextuplets.
In 2009, it was announced on the show that Kate and Jon were parting ways and that legal proceedings had already begun. Jon exited the show leaving his ex-wife to tailor it to their new circumstances.
Their son, Collin, who lives with Colleen and Jon, reportedly no longer speaks to his mother. The 16-year-old claimed that his biological mother had abandoned him in a special needs home before Jon took him from the institution and won sole custody.
Since then, Collin developed a special attachment to his father's girlfriend as she became his mother figure. He and Hannah dote on the woman like she's their mother.
Although Jon wishes that things were different and not so strained between in his family, he remains ever happy and thankful for the love and light that Colleen has brought into his and the kids' lives.