Donny Osmond Calls His Brother Alan Inspiration and Wishes Him Happy Birthday in a Touching Post
Donny Osmond wished his brother a Happy Birthday in a sweet throwback post with a few of his other siblings. "I look up to you more than you'll ever know." 
Donny Osmond, 62, wished his 71-year-old brother a Happy Birthday in a heartwarming post on Monday. To express his love, the singer retrieved old photos from decades ago. 
It featured at least five of the Osmond brothers: Virl, Tom, Alan, Merrill, Wayne, Jay, Jimmy, and Donny. Sister Marie was missing from the shot. The post is found below.
DONNY WISHES ALAN HAPPY BIRTHDAY
In his caption, Donny pointed out the throwback then called Alan, the "leader of our pack in every chapter" and "an inspiration." Alan is the third oldest after Virl and Tom. 
Donny continued: "Despite the challenges you face with MS, you always have the most amazing and positive outlook." He finished up by wishing his brother a great day.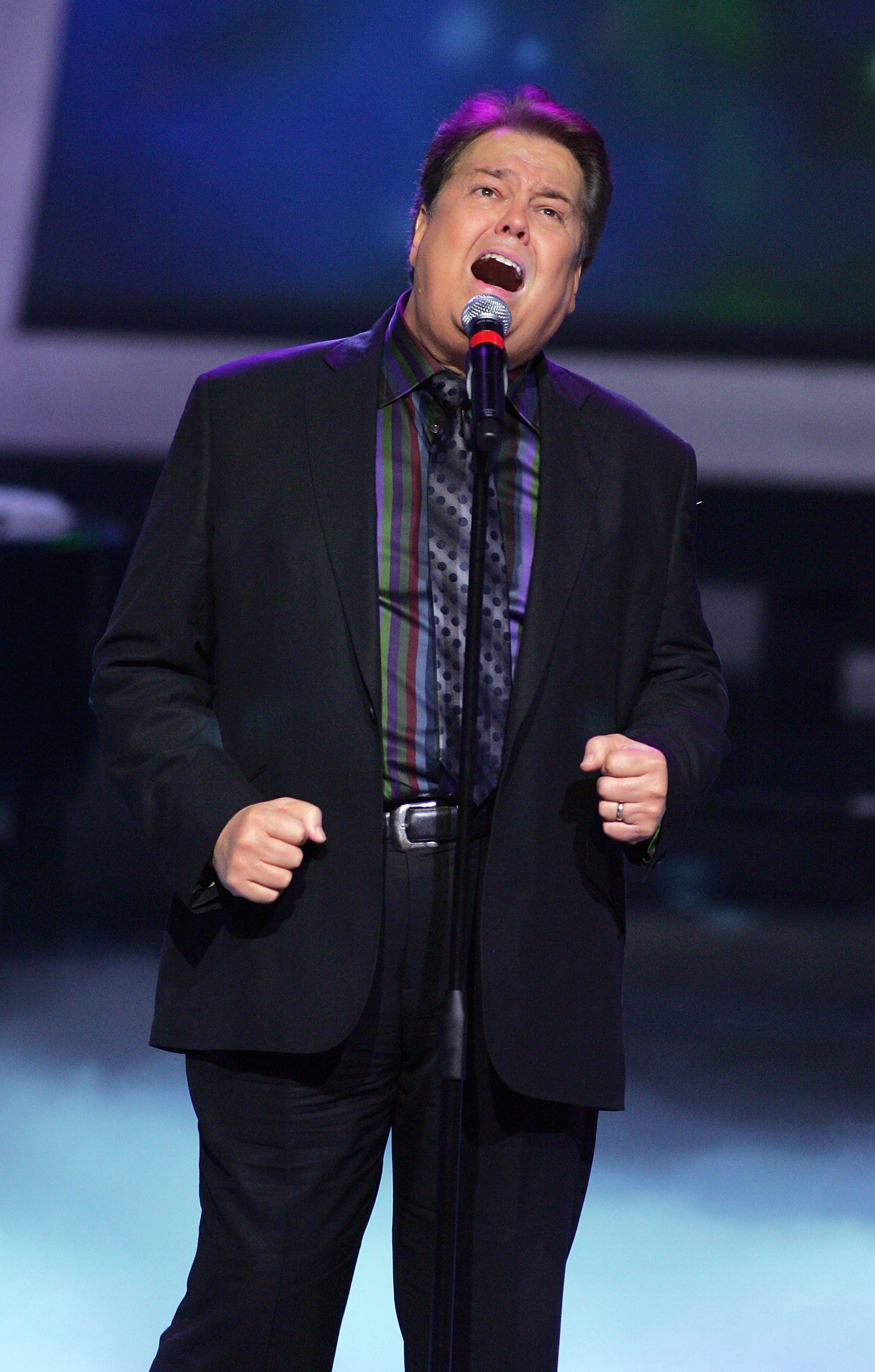 The five brothers created a train-like effect in the last photo as they stood outside on a toy wheelbarrow. One was seated while the rest bravely balanced themselves on the contraption, holding onto each other so they wouldn't fall. 
ALAN ATTENDS WALK OF FAME HONOR
The Osmonds have long been a tight-knit team, even after the original singing group split up decades ago. Last year, for instance, Alan was there to support Donny and Marie when the Las Vegas Walk of Stars honored them.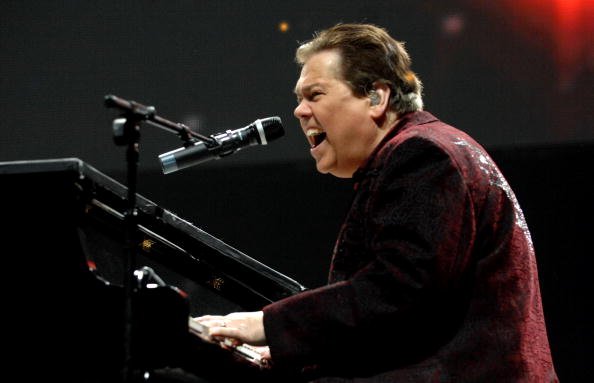 Seated in a motorized wheelchair, Alan seemed to be in a great mood during the event, reflecting his brother's description. Alan has been suffering from MS for a few years now. 
In addition to his musical legacy, he's been married to wife Suzanne Pinegar since 1974. The pair shared eight kids, David, Nathan, Scott, Tyler, Michael, Alex, Douglas, and Jon. 
MARIE AND OSMOND LEAVE LAS VEGAS
Like his brother, Donny is also stopping his musical contributions to the world. Last November, he and Marie finally ended their Las Vegas Residency after 11 years of performing. 
The brother-sister duo began with a six-week contract back in 2008. Thanks to high demand, it was extended continuously until the pair passed a decade performing at hotel Flamingo Las Vegas.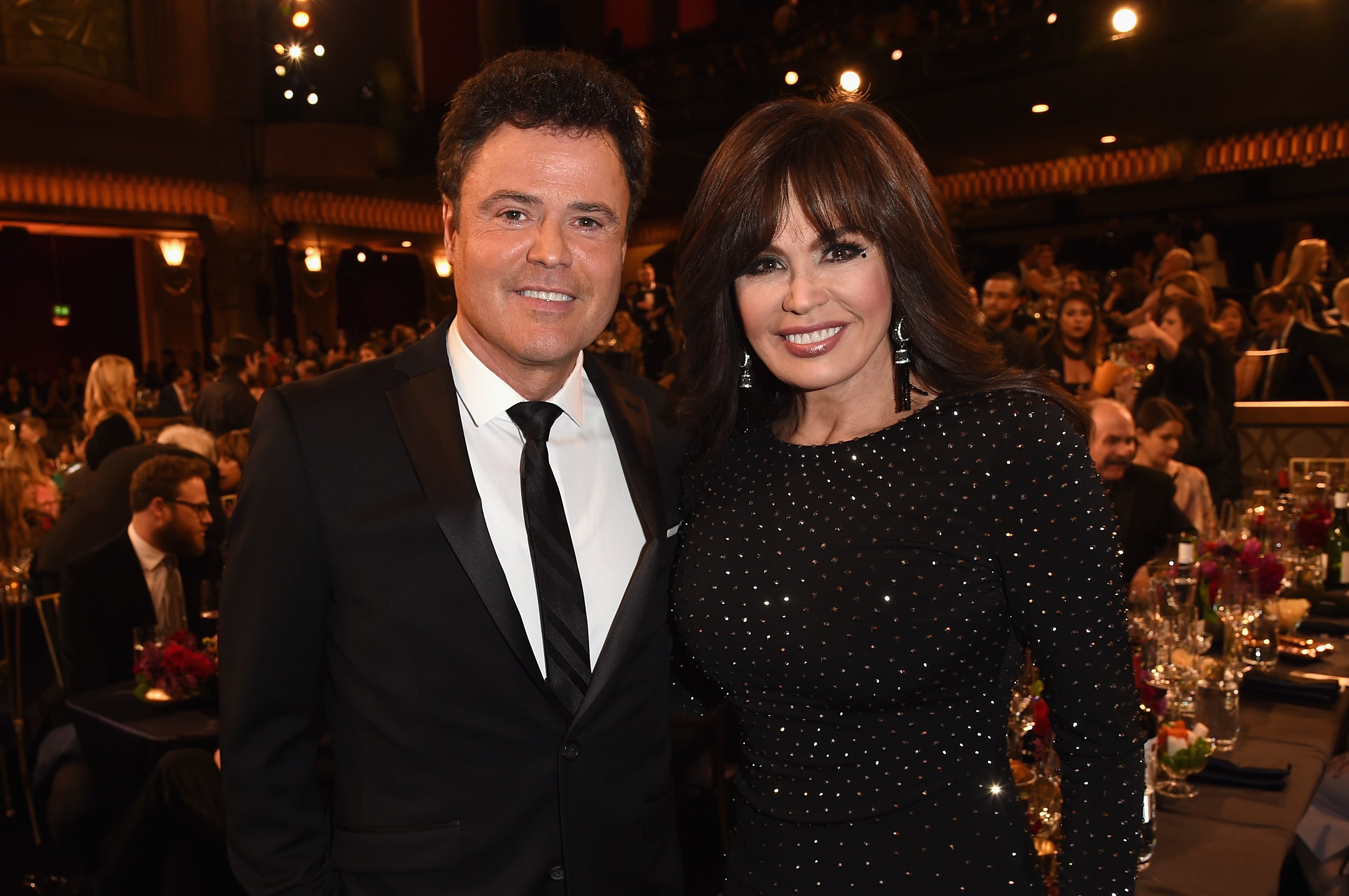 Donny's recent birthday post follows another for his son Jeremy, who turned 39 earlier this month. Again, Donny opted to share a throwback of himself and his third son with wife Debbie. 
"You'll always be our little brother," wrote the proud dad in part. Jeremy is a physical therapist and happily married to wife Melisa, with whom he shares three children. Our best wishes to the Osmonds.