Farrah Fawcett — Glimpse into Life and Final Days of the Beloved 'Charlie's Angels' Star
Farrah Fawcett became an actress known for her beauty and compassionate nature. As June 25 marked the 11th anniversary of her passing, we looked at memorable moments in her career - from that swimsuit poster to her role in "Charlie's Angels." 
At the age of 62, Farrah Fawcett passed away on June 25, 2009, in Santa Monica, California. While her death came on the same day as Michael Jackson's passing, it brought her battle with cancer to a final close.
Her final days, Fawcett spent worried about her family - her son, Redmond, in particular. Fawcett shared Redmond with Ryan O'Neal with whom she had a complicated relationship, and his bumpy road down the wrong path heightened her protective instinct.
Fawcett's close friend Mela Murphy, who stayed by her side at St. John's Health Center until she died, recalled the actress's final moments to PEOPLE and said:
"She was saying his name, 'Redmond.' That was the last thing she said. I told her I'd take care of him, that I'll always be there for him."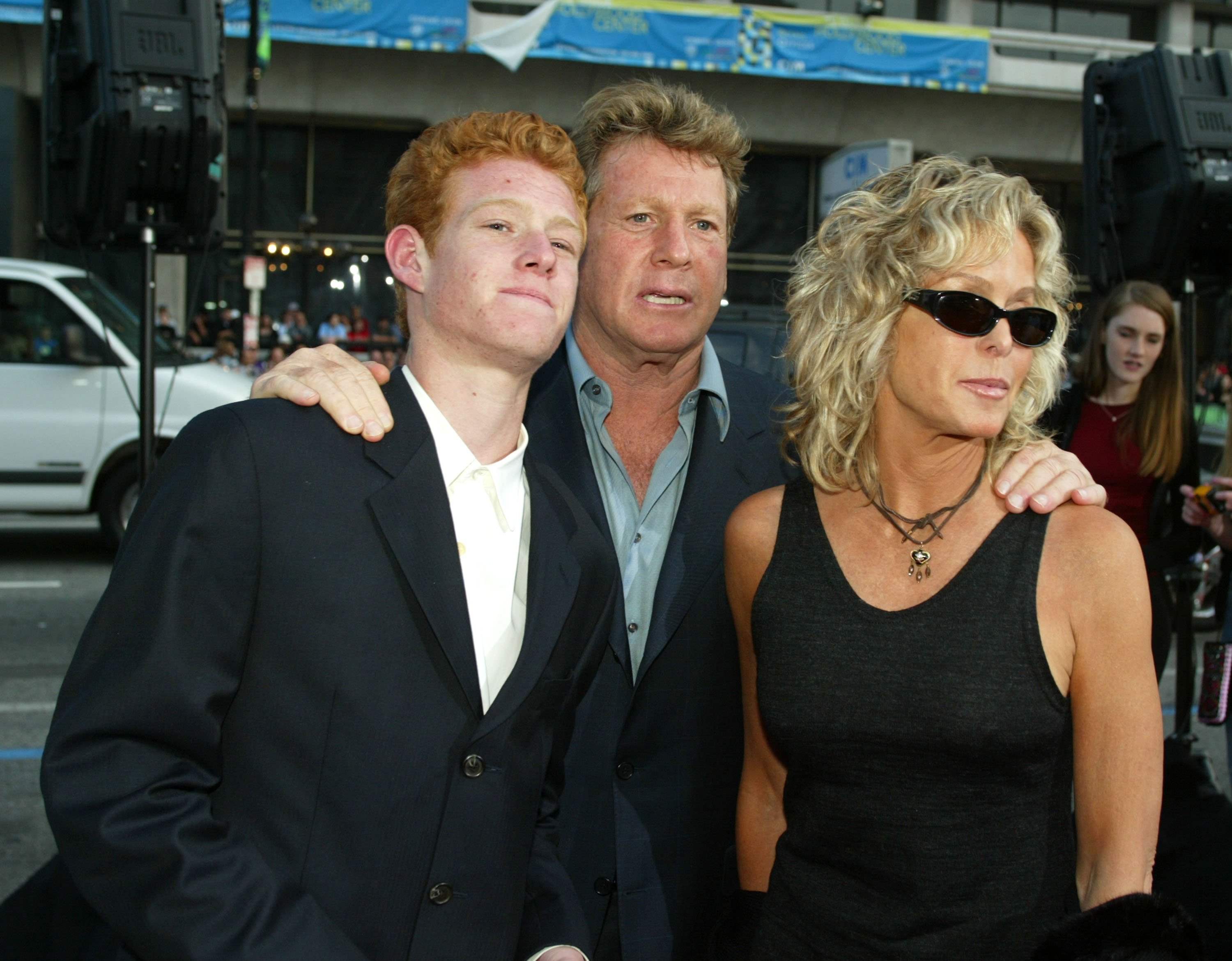 The actress died a few hours later after what Jaclyn Smith, Fawcett's co-star in "Charlie's Angels," called a "relentless fight" against anal cancer.
Following her first cancer diagnosis in 2006, Fawcett founded The Farrah Fawcett Foundation in aid of HPV-related cancer research after she got declared cancer-free in February 2007.
But the status was short-lived, as a routine check-up three months later revealed a small malignant polyp. Fawcett went to Germany to undergo experimental stem-cell treatment, but sadly it didn't have the results they hoped on.
However, Fawcett remained steadfast in her battle against the disease, one her partner Ryan O'Neal knew about from first-hand experience.
O'Neal and Fawcett initially separated in 1997 after almost two decades together. But when doctors told O'Neal in 2001 that he had leukemia, they reconciled until she died in 2009.
During her acting career, Fawcett earned 10 award wins and 23 nominations, and it includes her role in "Charlie's Angels." Then there is that unforgettable red swimsuit Fawcett posed in during 1976. It sold 12 million copies and became the best-selling poster of all time.
The poster launched Farrah Fawcett into stardom since she had only done small roles and television commercials up until that point. 
Fawcett had even remained under the radar with roles in series such as "I Dream of Jeannie," "The Flying Nun," and a recurring role in "Harry O" when she decided to accept the poster deal.