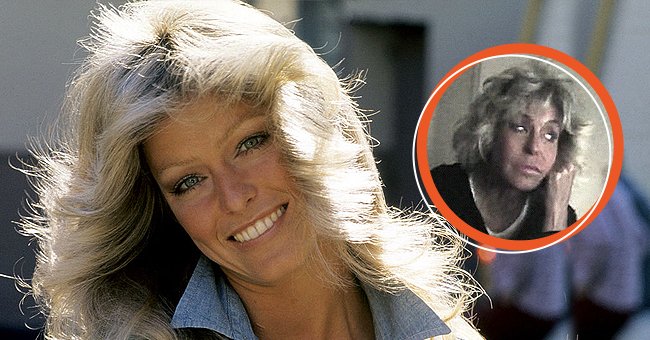 Getty Images
Farrah Fawcett Had Exhibited Painful Symptoms for a Long Time before Finding Out She Had Cancer
Farrah Fawcett knew she was one of the most beautiful and successful actresses of her generation, but unfortunately, she was no exception to cancer. Before she succumbed to anal cancer, Fawcett became a beacon of hope to others and founded an organization to support the illness.
Farrah Fawcett least wanted to be associated with anal cancer. Still, when she was diagnosed with the life-threatening illness, she made it her mission to raise awareness through her foundation.
Although she fought hard to live and received treatments for her cancer, the beloved "Charlie's Angels" star passed away on June 25, 2009, in Santa Monica, California. Here's a look at the actress' cancer journey and details about the disease.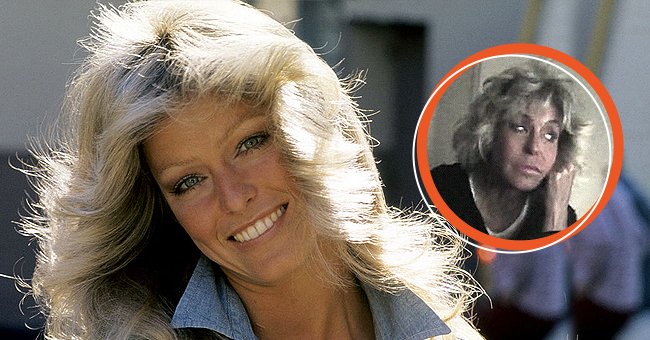 Farrah Fawcett during her younger years. | Source: Getty Images
RECEIVING HER FIRST DIAGNOSIS
Despite looking healthy and beautiful as ever, Fawcett's first anal cancer diagnosis came in 2006. After receiving treatment, the award-winning actress became cancer-free in 2007 and founded The Farrah Fawcett Foundation to aid in HPV-related cancer research. Her oncologist, Dr. Laurence Piro, said:
"She hated hearing her name and anal cancer in the same sentence, but it was important for the stigma to be broken. She wanted to raise awareness from the very beginning."
Sadly, her days of being cancer-free were short-lived. Three months later, a routine check-up showed a small malignant polyp that posed a threat to Fawcett's life.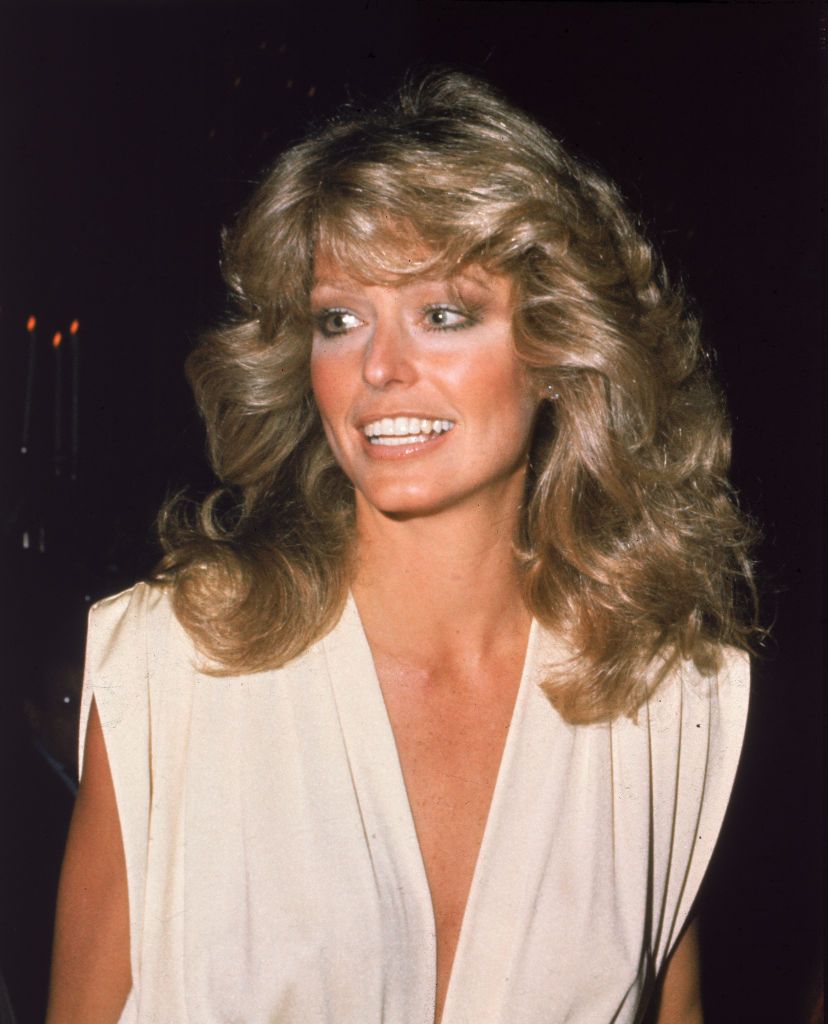 Farrah Fawcett arrives at the Golden Globe Awards at Beverly Hilton, Beverly Hills, California, January 1977. | Source: Getty Images
FIGHTING TO SURVIVE
Fawcett went beyond borders and underwent experimental stem-cell treatment in Germany under the care of Dr. Ursula Jacob. The treatment was unavailable in the US, so she flew back and forth to Germany six times.
Nearly three years after Fawcett's demise, O'Neal was diagnosed with stage 4 prostate cancer.
She began documenting her medical appointments and difficult journey for others to see the reality of cancer patients. The footage would later be the basis for her documentary, "Farrah's Story," which she co-produced with her friend Alana Stewart.
FAWCETT'S CALLING
According to Stewart, the actress wanted people to see the truth behind cancer and how it was a battle to be fought with positivity. "She wanted to make a difference," Stewart said of Fawcett's documentary and foundation. She added:
"Her vision was to help people struggling with cancer and look into cutting-edge research, especially for less-researched cancers, such as anal cancer. The other part was to focus on awareness and prevention [...]."
The foundation eventually collaborated with Stand Up to Cancer in 2013 and contributed $1.5 million to help fund a research team focused on HPV-related cancers. Unfortunately, Fawcett did not live to see that day.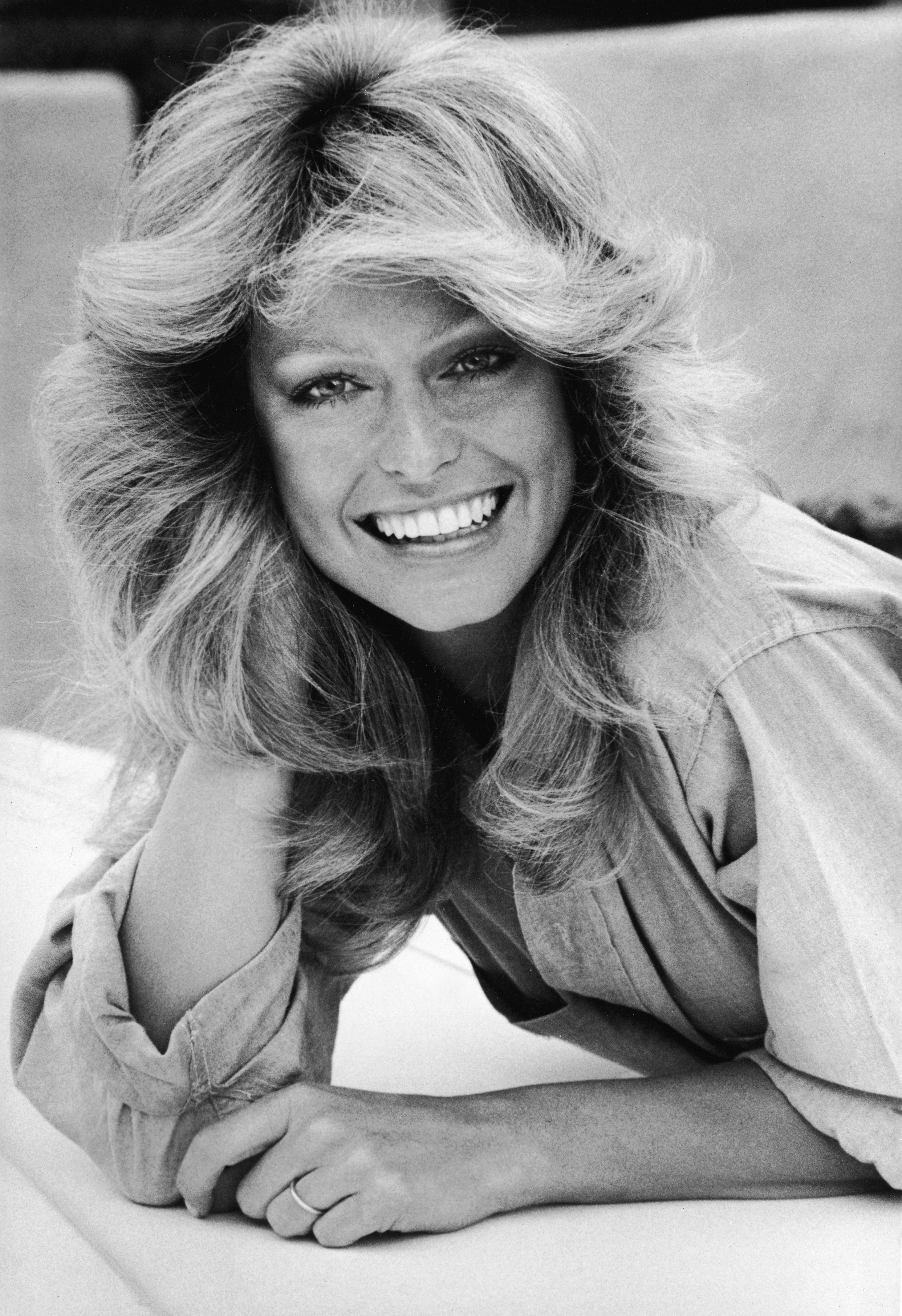 Farrah Fawcett poses in a denim shirt, circa 1980. | Source: Getty Images
FAWCETT'S FINAL DAYS
While in and out of the country, Fawcett's health fluctuated. According to her long-time partner, Ryan O'Neal:
"We had great promise. There were times when there seemed to be positive results. Farrah was even playing tennis."
Sadly, the treatments were not strong enough to beat cancer. At one point, news about Fawcett's health began to worsen. Fawcett worried about her family during her final days -- particularly her son, Redmond, whom she shared with her long-time partner, Ryan O'Neal.
SUCCUMBING TO CANCER
Fawcett's close friend Mela Murphy, who stayed by her side at St. John's Health Center, recalled the actress's final moments to People and said:
"She was saying his name, 'Redmond.' That was the last thing she said. I told her I'd take care of him, that I'll always be there for him."
The actress passed away in a few hours after what Jaclyn Smith, Fawcett's co-star, called a "relentless fight" against anal cancer. "She got thousands of letters from people thanking her for her courage in coming forward to say she had anal cancer. That was her thing — to fight the fight," Stewart shared.
A STRONG WOMAN
When all hope seemed lost, Fawcett continued to fight. She was a courageous woman who handled the situation all too well. Her best friend, Alana Stewart, shared:
"Her big message to people is: Don't give up, no matter what they say to you. Keep fighting!"
When her documentary, "Farrah's Story," was broadcasted, America's blonde beauty was clearly out of luck. "She had terrible luck," O'Neal said. "She tried so many different approaches," of which none worked.
O'NEAL GETS CANCER
Nearly three years after Fawcett's demise, O'Neal was diagnosed with stage 4 prostate cancer. Fortunately, they detected it early and immediately began treatment.
While cancer can attack anyone, risk factors for anal cancer include those infected with HPV, over the age of 50, being engaged in anal intercourse, and having several sexual partners, among others.
O'Neal previously had leukemia at a time when he and Fawcett were separated. However, the illness allowed them to give their love a second chance.
THE DISEASE THAT KILLED FAWCETT
Anal cancer is relatively uncommon compared to the other types and primarily affects postmenopausal women. The human papillomavirus causes nearly all cases of anal cancer, but sexually active gay men and HIV patients pose a higher risk for the disease.
According to Moffitt Cancer Center's surgeon, Julian Sanchez, anal cancer can be treated if detected early. However, it appeared that Fawcett had been feeling symptoms long before seeing a doctor. Dr. Sanches said:
"These symptoms usually do not develop overnight. Often, patients will have symptoms such as pain and bleeding."
SYMPTOMS AND RISK FACTORS
Other symptoms include pressure or pain around the anus, discharge, itching, lumps, and change in bowel movements. The first sign of anal cancer is often bleeding from behind.
While cancer can attack anyone, risk factors for anal cancer include those infected with HPV, over the age of 50, being engaged in anal intercourse, and having several sexual partners, among others.
Fortunately, there is a way to prevent it. "We can't eradicate HPV," Sanchez said. "But we can prevent it with a vaccine. The HPV vaccine can prevent the next generation from developing cervical, penile, oropharyngeal, and anal cancers." It is also essential to have regular and honest visits to the doctor.
Please fill in your e-mail so we can share with you our top stories!
The information in this article is not intended or implied to be a substitute for professional medical advice, diagnosis or treatment. All content, including text, and images contained on news.AmoMama.com, or available through news.AmoMama.com is for general information purposes only. news.AmoMama.com does not take responsibility for any action taken as a result of reading this article. Before undertaking any course of treatment please consult with your healthcare provider.