GettyImages
Keyshia Ka'Oir Takes Her Blue Lamborghini Out for a Ride – Check Out Her Customized Wheels (Photo)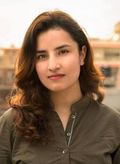 Keyshia Ka'Oir finally decided to take her dazzling blue Lamborghini out of its den to take it for a ride, and boy is it sweet. Talk about riding in style.
Rapper Gucci Mane's wife Keyshia Ka'Oir was all set to turn heads all the way to the back after taking her stunning Lamborghini out.
The entrepreneur showed off her jaw-dropping ride with customized "Mrs. Davis" wheels in an Instagram post and left her fans drooling.
MAKING JAWS DROP
Ka'Oir's cutting-edge blue coupe with butterfly doors and all-black interior is a charmer. Mane gifted the Lamborghini to her back in 2018.
The couple, who is famous for their antics, first met on the video set of Mane's song "911 Emergency." Back then, Mane was in prison for possession of a firearm by a convicted felon and was planning to release the song after serving time.
She only realized that she loved Mane in 2010 when she joined the rapper on tour and bathed him.
Before starring in Mane's video, Ka'Oir appeared in Timbaland's 2009 hit "Say Something" where she played his leading lady. It was her second music video and she was stoked to be a part of it.
According to Ka'Oir, it was love at first sight for her man. However, she only realized that she loved Mane in 2010 when she joined the rapper on tour and bathed him.
EXTRAVAGANT EVERYTHING
Later, during her appearance in "The Real," the model later clarified that she did not actually put him in a bathtub and wash his back but did not have any problem doing so.
Ka'Oir claims to be a traditional Jamaican lady who takes care of her man, and Mane seems to love it. He spoils his wife with love and of course, cars and extravagant jewelry among other things.
Back in May, the rapper gifted his wife a 1017 chain to celebrate their wedding anniversary. The rare diamond chain is closely tied to his 1017 label and only a few people have it.
Talking about gifts, the blue Lamborghini is not the only ride Mane has gifted his beloved wife. After their 2017 wedding, he surprised her with a shiny Rolls-Royce Wraith.
Their wedding, dubbed "The Mane Event," was no less extravagant with the invitations alone costing around $50,000. It was a star-studded affair attended by guests including Diddy, 2 Chainz, Big Sean, Rick Ross, and Jene Aiko.
Please fill in your e-mail so we can share with you our top stories!