Inside How Da Brat's Girlfriend Jesseca Celebrated Their 1st Anniversary as a Couple
Da Brat's girlfriend, Jesseca Dupart, got candid about how they met in a touching tribute she penned in honor of their first anniversary since they started dating.
For years, Da Brat was tight-lipped about her dating life. However, in May, it went public when the rapper made her relationship Instagram official with an emotional video of her girlfriend, Jesseca Dupart gifting her a Bentley for her 46th birthday.
Although rumors had been following the couple for months after they had been spotted holding hands in public, Jesseca also confirmed with a caption that simply said "yep."
During a candid discussion on "The Rickey Smiley Show," Da Brat revealed she came out privately but admitted that she was not comfortable sharing that part of her life publicly. "In the '90s, it wasn't cool back in the day," she explained.
Da Brat said her relationship with Jesseca is unlike anything she had ever experienced before. Despite her reservations about making her personal life public, their bond made her feel comfortable to open up about her life.
They recently celebrated their first anniversary since they started dating. Along with a selfie of the couple together, Jessica penned a touching tribute that reflected on how they met.
She recalled that they had known each other for a year before becoming friends. She said they flirted for another year before making it official. The beauty mogul gushed, "never would I have expected such a blessing in you." 
In her post, Jesseca shared the same sentiments as Da Brat and admitted that she had never before experienced the kind of love they have found in each other.
"You deserve each other. This happiness looks good on y'all…Enjoy your day," wrote one user in response to her post. Da Brat commented and joked about turning her tribute into a love song.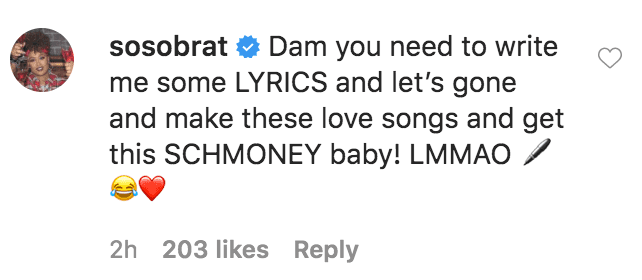 In an interview with
Madame Noire
, LisaRaye revealed that she played a part in helping the couple meet after she featured in a video for Jesseca's "Kaleidoscope" products.
She said Jesseca asked the actress to pass along a recommendation for Da Brat to try her products, which got the women talking, and the rest was history.
According to BET, Da Brat admitted that coming out on social media was something that was unplanned and happened naturally as they were scrolling through photos together on her cellphone.
Da Brat also told Vanity for their Pride issue that she feels good sharing her relationship with the world because of how happy she is with Jesseca.