Chase Chrisley Tests Nanny Faye's Rhyming Skills While Hanging Out in a New Video
Television personality Todd Chrisley's 24-year-old son, Chase, and mother, Nanny Faye, shocked fans with a hilarious TikTok video.
Chase Chrisley is known for being a playful, witty young man on the family's reality series, "Chrisley Knows Best. His grandmother, Todd's mom, Nanny Faye, is an even more clever and funny woman.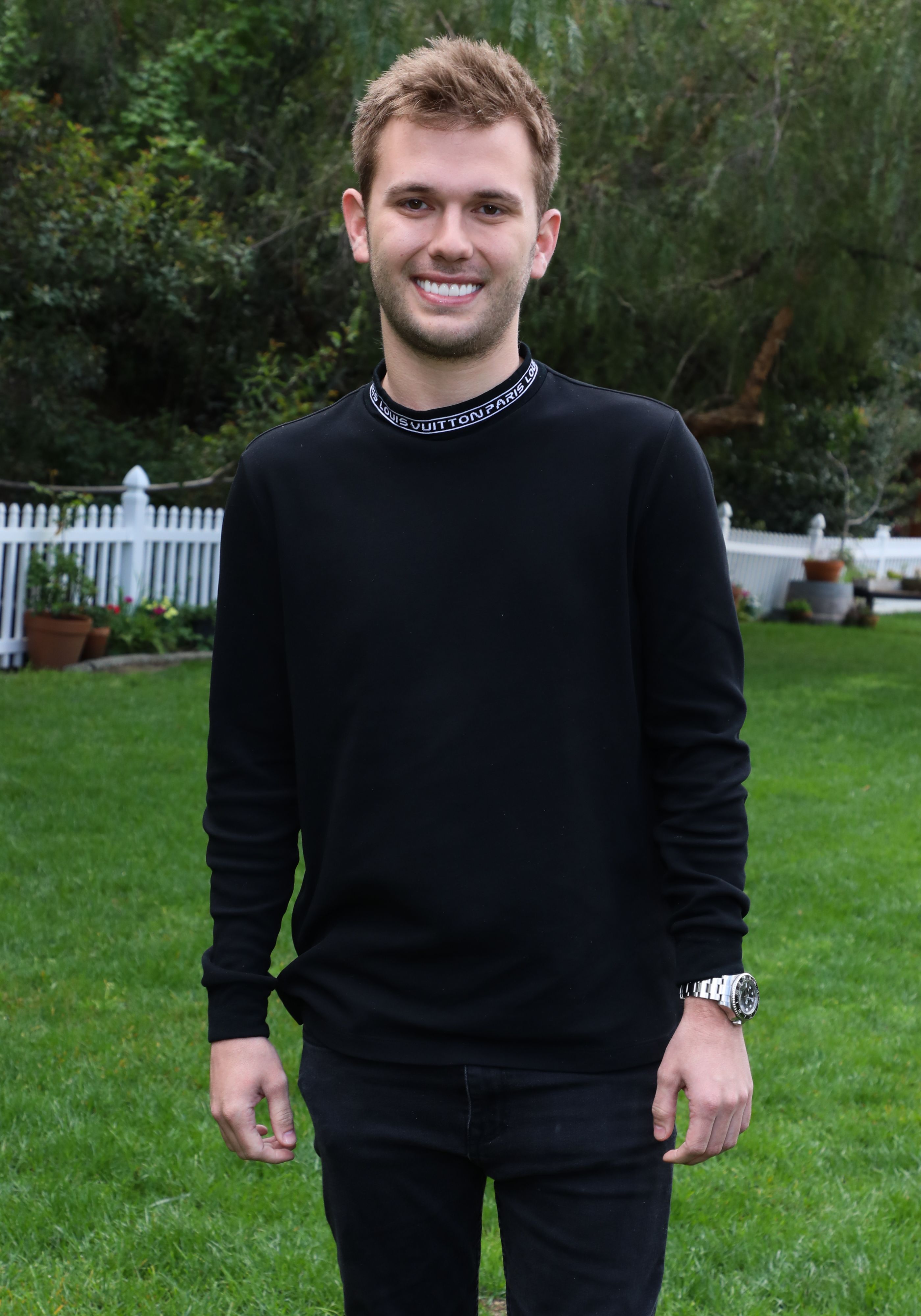 Chase, who is notoriously active on TikTok, shared an amusing video of him and Nanny Faye, in which he asked her to play a game with him. Chase's TikTok caption read:
"Hahahaha She's wild."
In the video, Chase explained the game he had in mind to Nanny — it was a "rhyming game." He would say a word, and she would immediately follow with the next words that came to her mind. Nanny seemed excited to start the game and ready to hear what Chase had in store for her. 
The 24-year-old's first word was "rock," to which Nanny rhymed with "dock." Chase's second word, "block," was met with an unexpected, inappropriate rhyme from Nanny, sending him into a fit of laughter.
Behind the scenes, the Chrisley's have been caught in tax evasion charges in recent years.
Chase, a mischievous yet charming young man, prides himself on being the favorite child and possibly the most loved star of the family's reality show "Chrisley Knows Best." 
Nanny, on the other hand, is a sweet old spirit who has a knack for being a bit of a troublemaker. With Nanny's kind heart and great sense of humor, her less than subtle gambling habits, she has become a show favorite. When she turned 75 in 2019, Todd penned a sweet tribute for her on Instagram.
The entrepreneur's message praised his mother for being the light through every trial and tribulation that they had all faced and for leading them through.
Nanny Faye's sweet spirit often gives the show's viewers something to laugh about. Almost two months after Todd's heartfelt tribute to her on her birthday, Nanny found her way back to the forefront of internet gossip in a hilarious episode of "Chrisley Knows Best."
In the episode, which was excerpted to an Instagram clip, Nanny visited a "clothing optional" resort for seniors with a friend of hers, Susie. Embarrassed by the sight of unclothed adults, Nanny hilariously averted her eyes from them, lamenting that they had no "stitch of clothes on!"
Behind the scenes, Nanny's favorite grandson, Chase, was accused of boycotting tax payment and was charged with back taxes of $16,886.64 over the 2014 tax period and required to pay before 2026.
The Chrisleys have surprisingly been caught in similar tax evasion charges in recent years. The Chrisleys might not have a squeaky clean record, but they sure do know how to make up for their shortcomings by making people laugh.