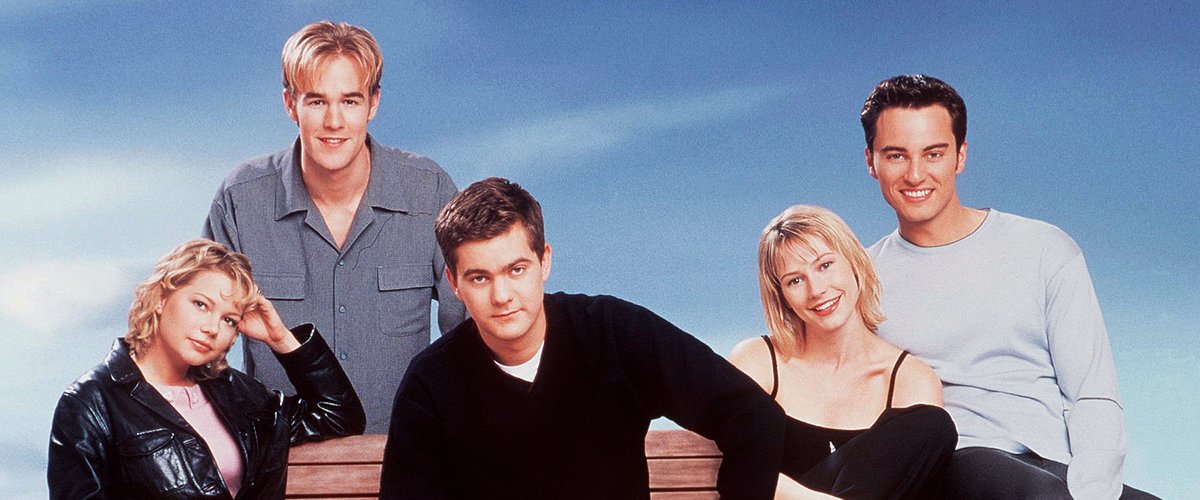 Getty Images
Meredith Monroe's Life after 'Dawson's Creek' Including a Long-Lasting Marriage and Kids
Following her career-defining role in the hit series "Dawson's Creek," TV star Meredith Monroe has enjoyed a successful career. Despite her busy work schedule, she is happily married to her husband of many years, and they share 5-year-old twins.
Meredith Monroe moved to New York after finishing high school in Illinois to pursue a career in modeling. Her modeling career peaked in 1995 when she featured in a host of TV commercials and magazine adverts for several brands including L'Oreal hair-care, Disney Resort, Huffy bicycles, Ford cars, and Mattel toys.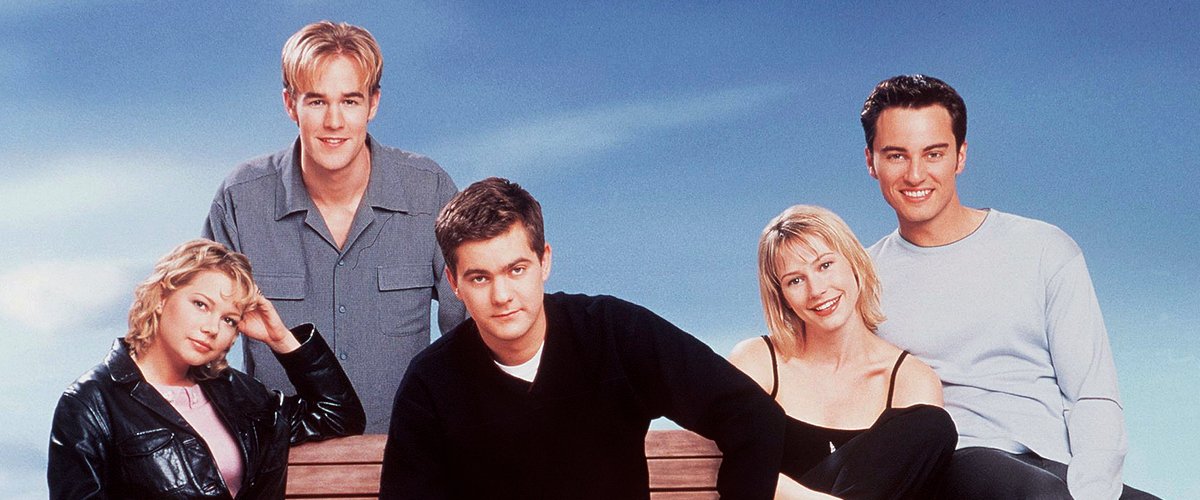 The cast of "Dawson's Creek," James Van Der Beek, Michelle Williams, Joshua Jackson, and Meredith Monroe Kerr Smith circa 2000 | Photo: Getty Images
In 1996, Monroe switched to acting and was cast as Tracy Dalken in the ABC series "Dangerous Minds." She also landed a recurring role on "Sunset Beach."
[Monroe] claimed that the secret to her successful marriage has been the love, respect, and friendship between her and her husband.
Barely two years after making the switch to acting, the blonde beauty got a breakthrough in the popular teen series "Dawson's Creek."
MEREDITH MONROE'S BREAKTHROUGH ROLE
Meredith Monroe joined the hugely successful teen drama series in its second season, playing the role of Andie McPhee. Monroe revealed that she was in Los Angeles when she learned that she had gotten the job and flew down to Wilmington, North Carolina, where the show was filmed.
Monroe recalled that she was excited by the opportunity, but on the plane to NC, the enormity of the task ahead began to set in, and she freaked out.
The iconic actress arrived at the production location and was warmly welcomed by her co-stars James Van Der Beek, Katie Holmes, Joshua Jackson, etc. Monroe was beginning to settle into her new role when her co-star Katie Holmes gave her the jitters with a cheeky jibe.
Monroe recalled: "She [Holmes] said, 'Oh yeah, you know we had somebody come in last year, and they were going to be a new series regular, but we got rid of them after one or two episodes.' I was like, 'What?' She said, 'I'm just kidding!"
Despite Holmes' hilarious tease, Monroe went on to star on the show and quickly became a fan favorite as she brilliantly portrayed the girlfriend of Jackson's character Pacey Witter.
The series ran for six seasons and aired its last episode on May 14, 2003. During its six seasons, the show's cast formed a strong bond, which remained years after the show came to an end.
MEREDITH MONROE FORGES AHEAD
Meredith Monroe's "Dawson's Creek" role launched her into stardom, and she followed it up by landing the role of Haley Hotchner in the hit television series "Criminal Minds."
Monroe starred in the series for eight years playing Aaron "Hotch" Hotchner's wife. Her time on the show came to an end in season five, when her character was murdered by George Foyet, a recurring criminal character on the show.
The talented actress also made an appearance on the eighth season of "NCIS." Since her timeless performance on "Dawson's Creek," Monroe has featured in several television productions, including "Hart of Dixie," "CSI: New York," "CSI: Miami," and "CSI: Crime Scene Investigation."
More recently, Monroe featured in the Netflix series "13 Reasons Why," where she played the role of Carolyn Standall.
Meredith Monroe has also featured in several film productions, including "The Lift," "Low Fidelity," "Minority Report," "Burned," "Drop Dead Diva," "The Producer," amongst several others.
MEREDITH MONROE'S PERSONAL LIFE
Meredith Monroe was born on December 30, 1969, in Houston, Texas. Her parents divorced shortly after she was born, so she was raised by her single mom in Hinsdale, Illinois. The 50-year-old actress has a close relationship with her mom and has mentioned in several interviews why her mom is an inspiration.
During a 2014 interview on PopStop TV, Monroe detailed how her single mom balanced her job with raising her and described her as funny, sarcastic, spunky, and a giver.
Meanwhile, Monroe has been married to Steven Kavovit since 1999, and the couple shares 5-year-old twins. Meredith Monroe's husband, Kavovit, is a talent manager with several years of experience in the entertainment industry.
Monroe is all about family, and she regularly dotes on her children. She has put her all into raising her kids, and back in 2015, as a new mom, Monroe became a "Big City Moms" follower so she could get a better perspective on how best to handle motherhood pressures.
The couple has been married for over two decades, and during a 2014 interview, she claimed that the secret to her successful marriage has been the love, respect, and friendship between her and her husband through the years.
More than a year after their twins' birth, the couple swapped their Sherman Oaks home for a $1.92 million 5,000-square-foot house in a gated community in Calabasas.
WHERE IS THE CAST OF "DAWSON'S CREEK" NOW?
Most of the cast members remained friends long after the show ended. Several of the show's main cast have gone on to have productive careers, starring in several television and film productions.
James Van Der Beek was the title character and featured on the show through its five seasons. After the show, Van Der Beek has been mostly involved in small-screen jobs, including "Criminal Minds," "Ugly Betty," "One Tree Hill," and "How I Met Your Mother." He currently does the voiceover of Boris Hauntley in Disney Junior's "Vampirina."
Katie Holmes is one of the biggest stars in the cast. Holmes played the role of Joey Potter on the show and has since gone on to feature in several box office hits, including "First Daughter," "Batman Begins," "Jack and Jill," and "The Giver."
Michelle Williams featured on the series as Jen Lindley. Since the show ended, Williams has mostly focused on film, and the beautiful actress has some notable movie credits to her name including "Brokeback Mountain," "Deception," "Shutter Island," "Oz the Great and Powerful," and "The Greatest Showman."
Williams has four Oscar nominations and also starred alongside Tom Hardy in the Marvel flick "Venom." Other "Dawson's Creek" cast members include Joshua Jackson, Kerr Smith, Mary Beth Peil, Mary-Margaret Humes, John Wesley Shipp, and Busy Philipps.
Meredith Monroe has morphed over the last few years, but her new status as a mom is a whole new level of dedication, and from the look of things, she is slaying the part.
Please fill in your e-mail so we can share with you our top stories!