Marie Osmond Recreates Adorable Childhood Snap of Son Matthew to Mark His 21st Birthday
Marie Osmond celebrated her youngest son's birthday with a good, old before-and-after photo of him sitting at his computer. All Marie wants from Matthew is some cake. 
On Monday, Marie Osmond took to Instagram to share a hilarious photo of her youngest son, Matthew, who just turned 21 years old. The "Key is Love" author recreated a moment from her son's younger days. 
She also shared a photo of her and her son, who reportedly likes to be called Matt. Marie, who has eight kids in all, adopted Matthew back in 1998. The birthday post is found below.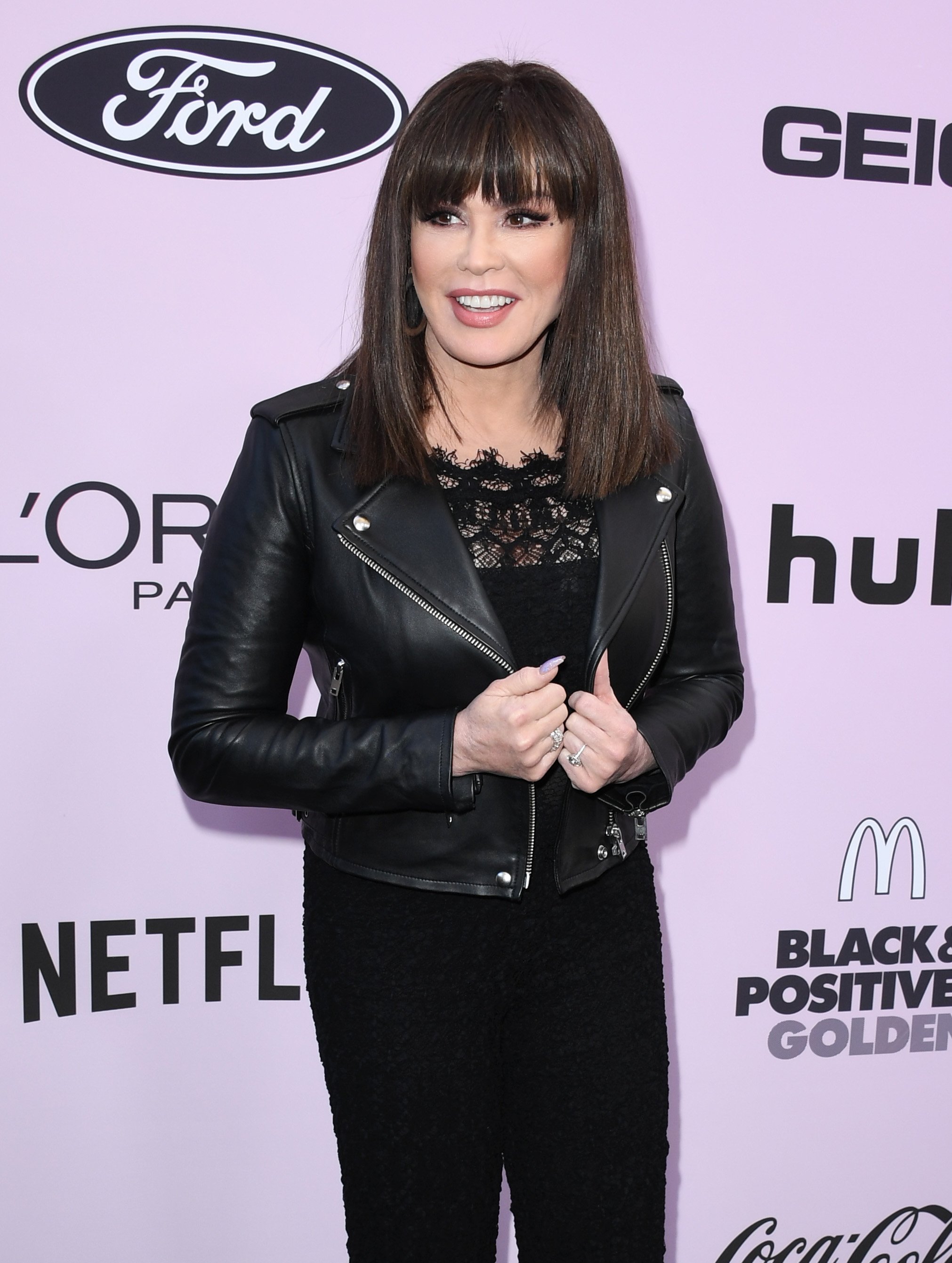 MATTHEW'S FUNNY THROWBACK FOR BIRTHDAY TRIBUTE 
The top section of the first slide showed a much younger Matthew sitting at a desk in front of what looked like a toy computer with a colorful image on the screen. He turned to the camera and gave it a bright smile. 
The bottom area saw an older Matthew also sitting at a desk in front of a computer. This time, he looked over at the camera almost lazily but still wore a small smile. 
"It's more work, less play on the computer these days...." wrote Marie in the caption. She continued, "But I'm so proud of you and the man you've become!!" 
The "Paper Roses" singer joked: "You can have your cake today... as long as I get to eat it too!" In the comment section, her followers shared several birthday wishes to Matthew. 
MARIE WILL NOT BE LEAVING HER CHILDREN AN INHERITANCE
According to Closer Weekly, Matthew is an ardent member of the Church of Latter-Day Saints and spent two years doing missionary service in Michigan. He then went straight to college. 
Despite having a famous mom, Matthew does have to make his own way around the world as Marie has revealed that she doesn't intend to leave an inheritance for her children. 
Speaking on "The Talk" in March, Marie explained that she and her husband, Steve Craig, decided on the matter in order to teach their kids about hard work. Marie will be giving her fortune to charity. 
MARIE'S DAUGHTER HELPS WIN SHOW AN EMMY
Marie is a parent to Stephen, 36, Jessica, 32, Rachael, 30, Brandon, 23, Brianna, 22, Matthew, 21, and Abigail, 17, from her previous marriage to Brian Blosil. Their son, Michael, tragically passed in 2010. 
Meanwhile, Brianna is a rising makeup artist who helped "The Talk" win a Daytime Emmy for Best Makeup in June. Marie singled out her daughter soon after the news came out. 
"So grateful for our glam squad and proud of my Daughter Brianna Schwep on the team!" she wrote on Instagram. She included two behind-the-scenes photos from the talk show. 
MARIE PRAISES DAD FOR HER REMARRIAGE
Marie is not just big on family. Her personal life has been somewhat complicated over the years. She and her husband Steve Craig were first married from 1982 to 1985. 
On Father's Day, Marie credited her father for prompting her to reunite with Craig at the altar. She wrote, "Because of my dad's heart, I had the courage to try again with the love of my life."
She expressed gratitude and explained it was how Craig consistently loved and treated his mother that proved he was the one for her. In a previous interview, she said it was all done in God's timing.