Kari Byron Is Now a Single Mom of a Beautiful Girl — inside Her Life after 'Mythbusters'
TV personality Kari Byron, best known for the Discovery Channel show "MythBusters," is the proud mother of one daughter named Stella Ruby.
As described on the Discovery Channel website, Kari was destined to be one of the most memorable members of the "MythBusters." She used to do experiments on her sister and even use her dolls as stunt dummies, just like she did with BUSTER on the show.
[Kari] has been doing it all while being a single mother.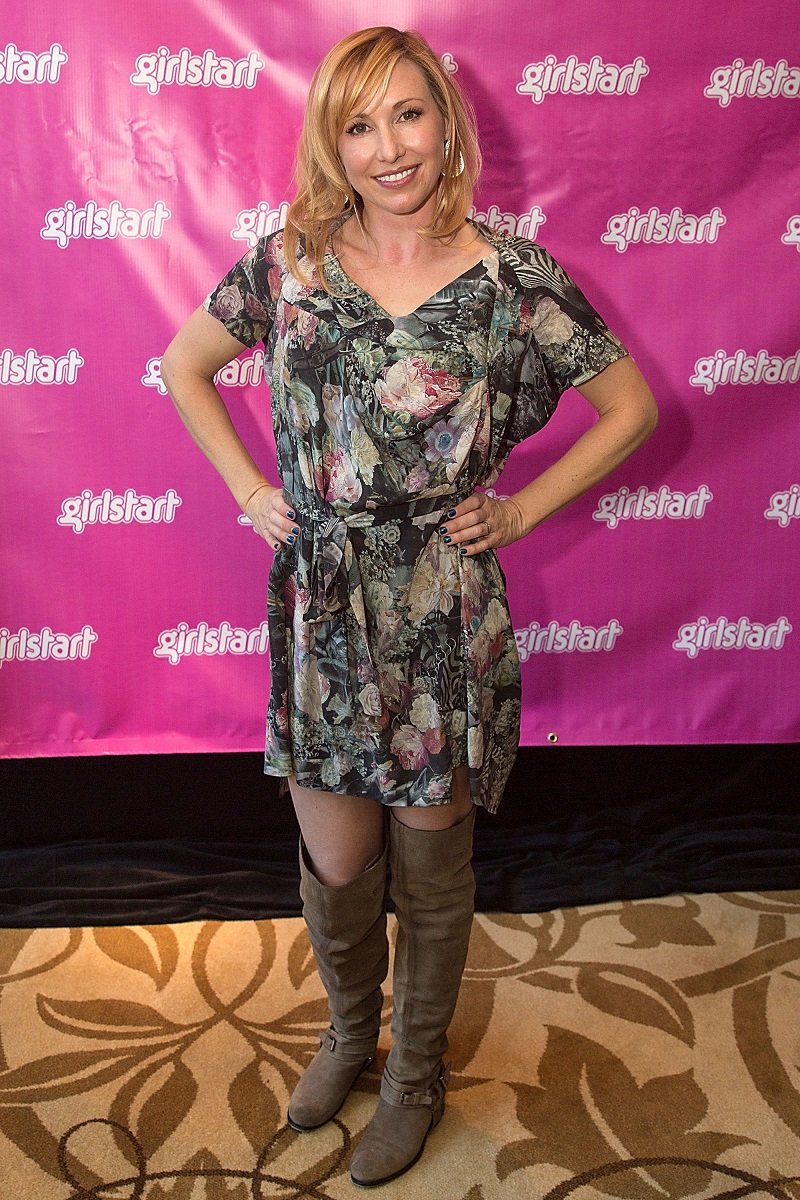 KARI BYRON'S ROAD TO "MYTHBUSTERS"
Kari studied film and sculpture at San Francisco State University and started working as a sculptor and painter. Eventually, she got a job with Jamie Hyneman, one of the show's main hosts, at M5 Industries.
Her career skyrocketed in 2003 when she, along with Tory Belleci and Scottie Chapman, joined the "MythBusters."
For the third season, Grant Imahara replaced Scottie, and that is when the famous Build Team trio, also known as the B Team, got together.
As Kari Byron explained, their interests and personalities complemented each other. She was into "weird tech," Grant was all about electronics, and Tory gravitated towards the explosives or the special effects.
LEAVING THE SHOW AND WORKING ON "WHITE RABBIT PROJECT"
Unfortunately, in August 2014, it was announced that the Build Team would leave the show. For two more seasons, Adam Savage and Jamie Hyneman were the only hosts of the series.
The reason for such a decision is still unclear. Kari Byron, who considered that it was the end of an era, only said that the network wanted to go a different direction, adding that budget cuts made it impossible to keep the same format.
Apart from that, Kari confessed that she grew up and found both herself and a beautiful niche while working on "MythBusters."
Adam and Jamie also left in 2016, passing the torch to Jon Lung and Brian Louden. Fortunately, the Build Team didn't stay away from the entertainment industry for long.
Only months after they left the Discovery Channel series, Netflix contacted the producers with plans to create a similar show. That's how the "White Rabbit Project" was conceived.
Tory Belleci, Grant Imahara, and Kari Byron got together again to explore different topics related to engineering, history, and science. Still, after one season (released in December 2016), the show was canceled.
KARI BYRON, A GUNPOWDER ARTIST
Kari had always been an artist, which is probably why she decided to merge painting with her experience working with explosives on "MythBusters" to create gunpowder art. About it, she said:
"What I like about this is that it's chaos — but it's controlled chaos. It's a little bit of controlling the wildness of the explosion."
If being a TV host, artist, and producer wasn't enough, Kari is also the author of "Crash Test Girl: An Unlikely Experiment in Using the Scientific Method to Answer Life's Toughest Questions."
One of the most noteworthy aspects of Kari's successful career is that she has been doing it all while being a single mother.
SHE IS A SINGLE MOM
Although the details of her love life are not clear, she used to be in a relationship with Paul Ulrich, and they tied the knot in March 2006. Their daughter, Stella Ruby, was born in June 2009.
During an interview with 12 For 12, Kari confessed that she and her daughter were having a good time together while quarantining as they have been doing some "really fun, creative things."
At the moment, Kari Byron is hosting another science-related TV show, "Crash Test World." Through it, she explores how history, technology, and people come together to make the world a better place.