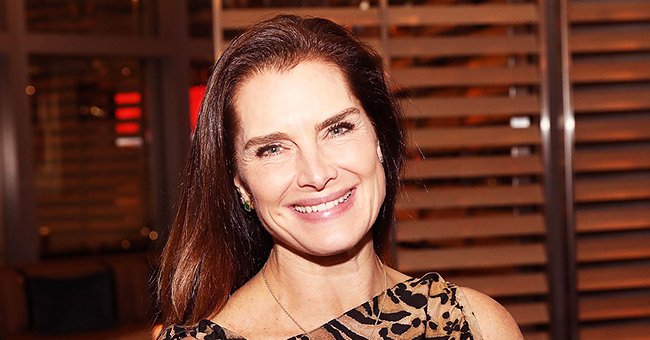 Getty Images
Brooke Shields Says She's Careful When Talking to Teenage Daughters about Their Bodies

Brooke Shields is very mindful of how she speaks to her two daughters about their bodies. The actress has her own unique struggles and knows how important self-perspective is.
Brooke Shields inadvertently shared timely advice for moms out there when discussing how she deals with her own family matters earlier this month.
The 55-year-old actress did an interview with "The Moms" on YouTube and opened up about speaking to her two teenage girls about their changing bodies. The clip is found below.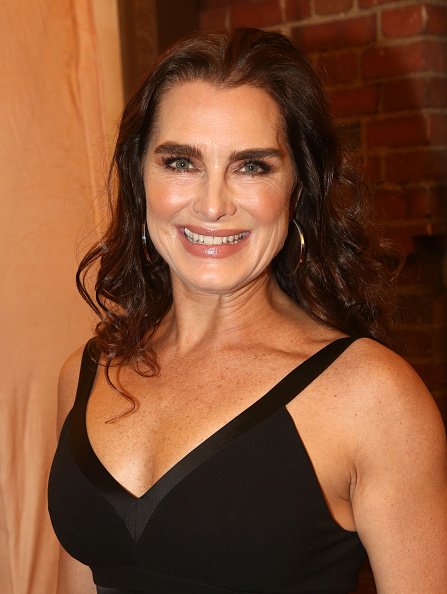 Brooke Shields at The Belasco Theatre on March 5, 2020. | Photo: Getty Images
BEING SENSITIVE IN HER SPEECH
Shields, who admitted that she was not a fan of exercise until recently, described herself as a "strong" person. From her days as a teen, she said she was never naturally thin.
She looked towards building muscle, which was also a challenge for her. The "Pretty Baby" actress also noted that she has "man hands, and man hands are great."
During the interview, Shields revealed that she talks to her two daughters, Rowan, 17, and Grier, 14, about their changing bodies, too. She shares both girls with her husband, Chris Henchy. She said:
"I have two very very different daughters [with] very different body types, and you have to be really careful how you talk to them. Everything is taken differently, and it's taken to heart."
SHIELDS GETS ADVICE FOR HER GIRLS
That mindfulness in her speech helps to build confidence in the girls about their appearance. In conjunction with being open about her body, Shields proves to be someone the girls can trust and look up to.
In May, Shields spoke to Fox News and shared some secrets to her bikini confidence and youthfulness. The actress suggested self-tanner, even at home, and trying different sizes of a piece.
Her daughters have also assisted the star in getting her beach body look right. She explained that the girls one day told their mom that one-piece bath suits make her look bigger.
LIP-SYNCING WITH ROWAN FOR TIKTOK
Shields' final piece of advice was to keep in mind that no one's body is perfect and that we should fully celebrate our own. As for her face, she cleans it regularly and stays away from harsh products.
The former model shares fun times with her girls which have nothing to do with appearance. For instance, Shields and Rowan enjoyed a lip-sync challenge in April.
The pair took to the popular app TikTok donned in their bathrobes and head wraps and delivered their best lip-sync version of Abba's "Angel Eyes," which was featured in the movie, "Mamma Mia! Here We Go Again."
ALL ABOUT HER HUSBAND CHRIS
The "Endless Love" actress has enjoyed a happy family life ever since marrying in 2001. Henchy is a producer and screenwriter who started in television comedy back in the early '90s.
He gained an edge with MTV "The Larry Sanders Show" as a writer. He officially came to the table in 2000 with the creation of "Battery Park." Successes, including "Entourage" and "Funny or Die" later followed.
The couple's kids have taken an interest in their line of work, but for now, they're doing their own thing. Rowan is a fan of pranking her mom on Instagram while sister Grier is still learning who she is.
Please fill in your e-mail so we can share with you our top stories!